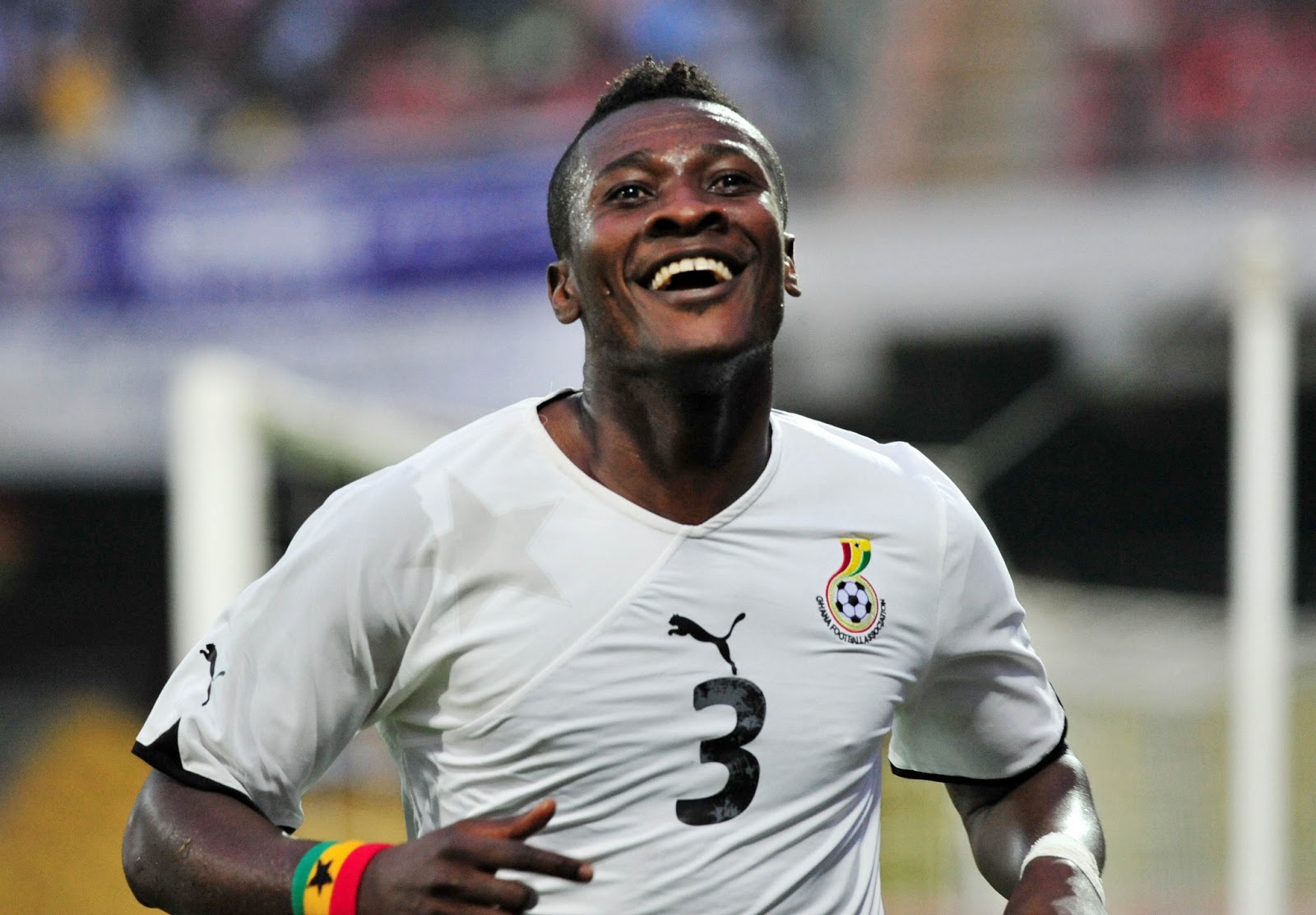 Over time, football has been a very lucrative and richly rewarding profession even though climbing to fame in this field of life endeavor is never as easy as ABC. It requires grueling training from grass-root to as many competitions as one is opportune to be a part of. All the same, a lot of Ghanaian players have really made it in the game of football and are now counted among the world's richest. Therefore, here are the 10 richest Ghanaian footballers as at the year 2015 in a descending other:
10 Richest Ghanaian Footballers and Their Salaries
10. Afriyie Acquah (Salary: $582,000)
This 179 cm player joined Parma FC on July 26, 2014 where he signed a contract of $4.5 million. Currently, Afriyie Acquah's earns $582,000 as salary playing for his club Torino F.C. He is originally Sunyani and it is expected that all  Sunyani would be proud of him.
9. John Boye (Salary: $600,000)
John Boye is Ghanaian professional footballer who plays in the defense position for the Ghana football team. He was born on the 23rd of  April 1987 in Accra, Ghana. Internationally, he plays as a defender for Sivasspor and earns over $600,000.
8. Christian Atsu (Salary: $725,000)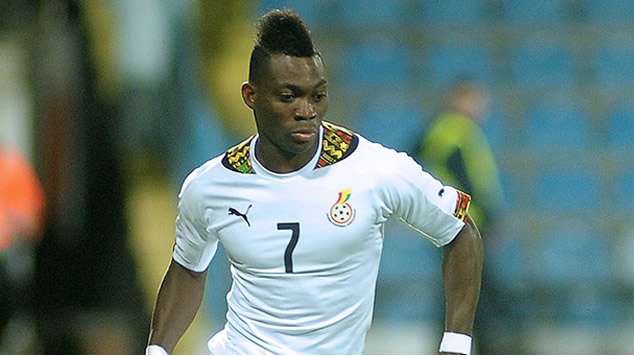 Christian Atsu is a Ghanaian national and left winger who is poised to break boundaries as his career progresses. He currently plays for Newcastle United F.C. where he earns a salary of $725,000.
7. Jordan Ayew (Salary: $1.1 million)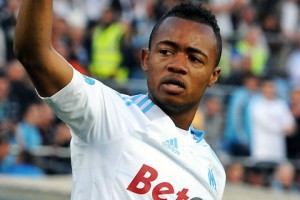 Jordan Ayew is one of the sons of Abedi Pele Ayew (three-time African Footballer of the Year and FIFA 100 member). His elder brother is Andre Ayew and they both play for the Ghanaian national team. Jordan also plays forward for championship club, Swansea City, where he makes over $1.1 million in salary.
6. Sulley Muntari (Salary: 1.7 million)
Suleyman Ali Muntari also known as "Sulley" is a Ghanaian international footballer who played as a central midfielder for Italy's AC Milan. He now plays for the Spanish Club, Deportivo de La Coruña, where he earns a salary of about $1.7 million.
5. Kwadwo Asamoah (Salary: $2.6 million)
Apart from playing in Ghana's national team, Kwadwo Asamoah also known as "Kojo" plays as a left midfielder, left wing-back or central midfielder for Italian Serie A club, Juventus and earns $2.6 million as his salary.
4. Kevin-Prince Boateng (Salary: $2.85 million)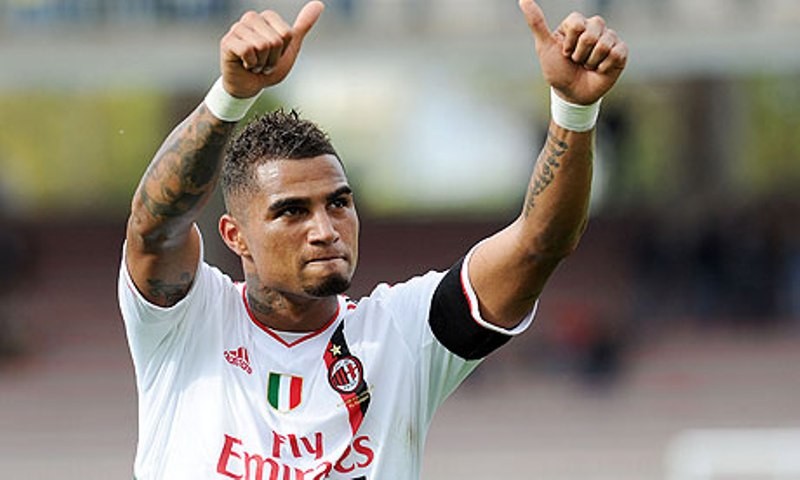 Kevin Prince Boateng is a Ghanaian national who was born in Germany and he is of a mixed race as his father is Ghanaian and his mother is German. He is a very talented footballer who once played and was vice-captain for FC Schalke 04. Now, however, he currently plays for AC Milan which is one of the clubs in the Italian Serie A. As a result of his performance, he earns a whopping $2.85 million in salary.
3. Andre Ayew (Salary: $4.2 million)
André Morgan Rami Ayew is the second son of, Abedi Pele Ayew. He plays for Ghana's national football team as well as a winger for the French Ligue 1 club, Marseille. He currently earns a salary of $4.2 million.
Also See: 10 Ghana Black Stars Most Amazing Moments
2. Michael Essien (Salary: $6.1million)
Ghana-born Michael Essien started his career in football in a local club called Liberty Professionals in Accra, Ghana, after graduating from St. Augustine's College in Cape Coast. In 1999, he played for Ghana in the U-17 World Youth Championship which took place in New Zealand where he showcased himself in a global glare, thus, attracting attention from clubs in Europe. Essien who also plays for his national team receives an annual salary of $6.1 million aside other match allowances and fees.
1. Asamoah Gyan (Salary: $15 million)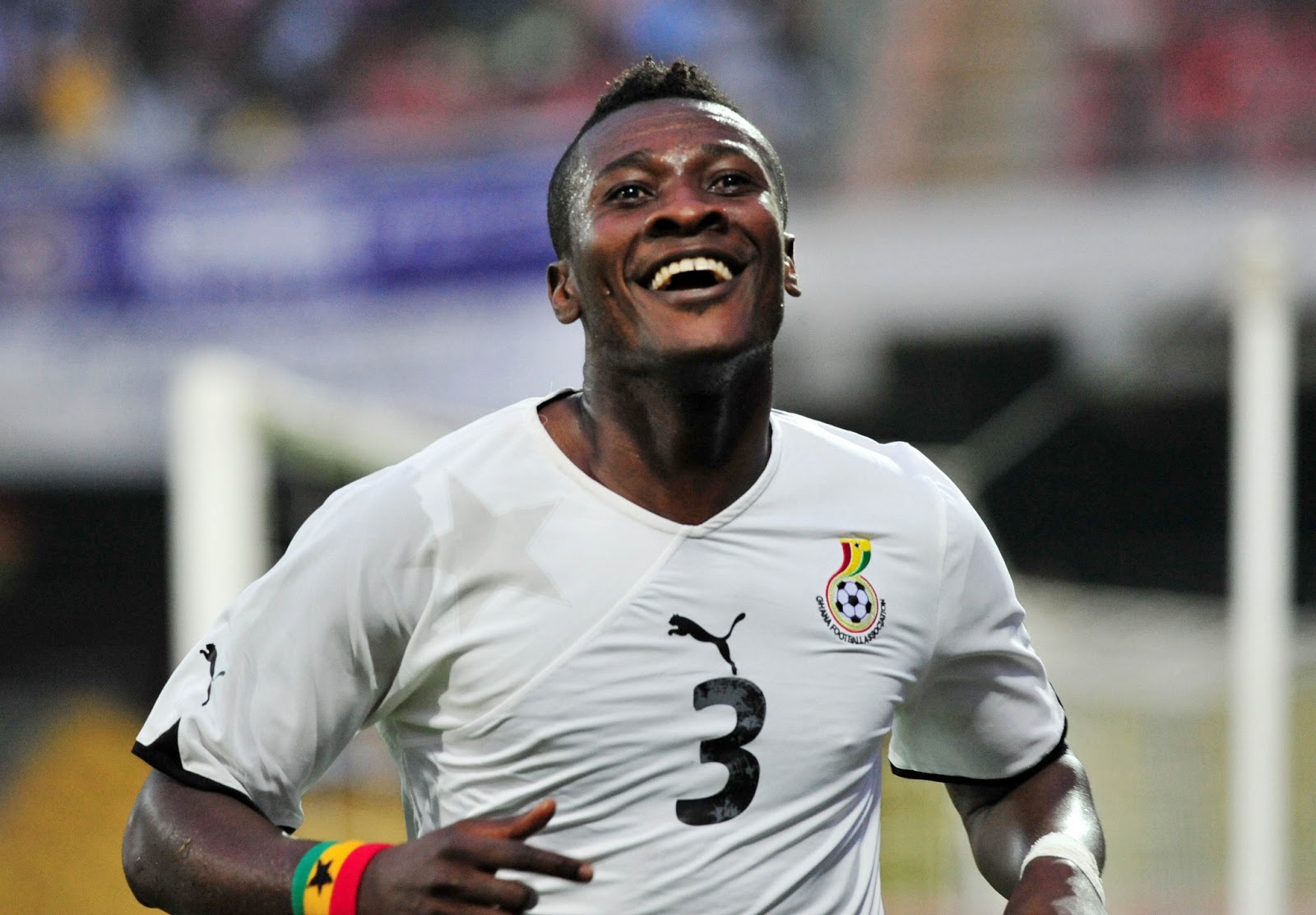 Asamoah Gyan was born on November 22, 1985, in Accra, and played as a striker for Al Ain of the UAE Pro-League. However, Gyan incredible skills made him become the second highest transfers is currently playing for the Turkish owned league, Kayserispor. The contract was signed on the 5th of July 2017. Asamoah who is also the captain of the Ghanaian national team plays as the striker-center-forward and also earn $15 million as salary with Kayserispor.
Don't forget to like and share on Facebook.