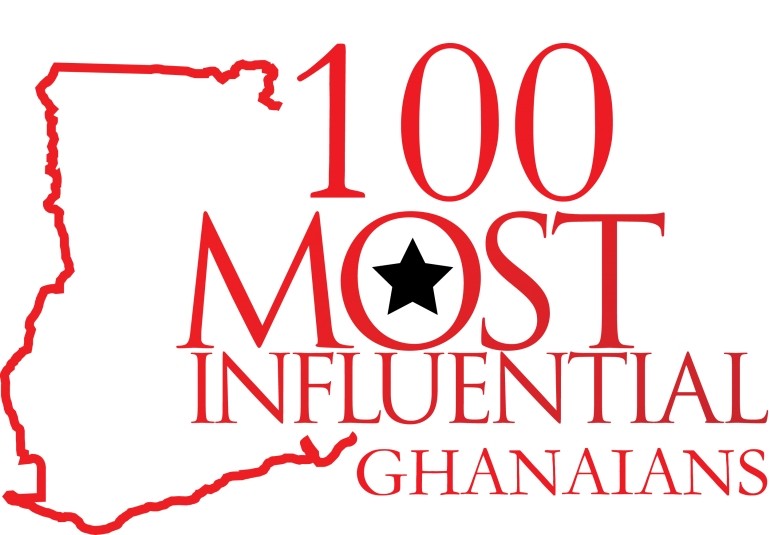 Ghana is notable for diverse amazing things. Not only is the country known for its large production of gold, its citizens are also quite amazing in terms of how far they've gone in impacting lives and making things happen.  The Ghana Most Influential Awards is an annual event organized by E.TV Ghana to recognize Ghanaians who have made great impact in terms of having the power to impact positively and effect change in their area of expertise in the Ghanaian society during the year under review.
The station, after giving the public the opportunity to nominate and submit names of individuals who they think influenced them positively, has finally released its final list of the Most Influential Personalities for the year 2014.
As expected, the list has in it some notable citizens like Nana Addo Dankwa Akufo-Addo, the prominent politician who first ran for the Presidential seat in 2008 and 2012, under the New Patriotic Party (NPP), but was defeated on both occasions by the National Democratic (NDC) candidates John Atta Mills in 2008 and John Dramani Mahama in 2012.
The list also includes Martin Amidu and Prince Kofi Amoabeng. While the former was the Attorney-General and Minister for Justice from January 2011 until January 2012 the later is a Bososo-born business guru and founder of UT Ban. He is also a three times Ghana's Most Respected CEO for 2008,2010 and 2012.
See Also: Top 10 Hollywood Stars You Never Knew Are Ghanaian – No. 1 Will Wow You!
Below is a list of  the 100 individuals voted for and nominated by the people of Ghana as the Most Influential in their various areas of expertise: 
1. DR. MENSAH OTABIL [RELIGIOUS LEADER]
2. NANA ADDO DANQUAH AKUFO ADDO [POLITICS]
3. MARTIN AMIDU [ADVOCACY]
4. NATHANIEL KWABENA ANOKYE ADISI  a.k.a BOLA RAY [MEDIA]
5. ACE ANKOMAH [ADVOCACY]
6. SHEIK OSMAN NUHU SHARIBUTU [RELIGIOUS LEADER]
7. PRINCE KOFI AMOABENG [BUSINESS]
8. CHARLES KWADWO FOSU (DADDY LUMBA) [CREATIVE ARTS]
9. ANAS AREMEYAW ANAS [MEDIA]
10. OSEI KWAME DESPITE [BUSINESS]
11. DR.MAHAMUDU BAWUMIA [POLITICS]
12. OTUMFUO OSEI TUTU II [TRADITIONAL RULER]
13. ARCHBISHOP NICHOLAS DUNCAN WILLIAMS [RELIGIOUS LEADER]
14. PREZ. JOHN AGYEKUM KUFUOR [POLITICS]
15. BISHOP DAG HEWARD MILLS [RELIGIOUS LEADER]
16. PREZ JERRY JOHN RAWLINGS [POLITICS]
17. TOGBE AFEDE XVI [TRADITIONAL RULER]
18. DR. SAM JONAH [BUSINESS]
19. MICHAEL OWUSU ADDO (SARKODIE) [CREATIVE ARTS]
20. MR. ALFRED VANDERPUYE [POLITICS]
21. KWAME SEFA KAYI [MEDIA]
22.GIFTY ANTI [MEDIA]
23. MANESSAH AWUNI AZURI [MEDIA]
24. PREZ JOHN MAHAMA [POLITICS]
25. ASAMOAH GYAN [SPORTS]
26. AMAKYE DEDE [CREATIVE ARTS]
27. ALBERT OCRAN [MOTIVATIONAL SPEAKER]
28. FRANKLIN CUDJOE [ADVOCACY]
29. YVONNE NELSON [CREATIVE ARTS]
30. SHIRLEY FRIMPONG MANSO [CREATIVE ARTS]
31. KEN OFORI ATTA [BUSINESS]
32. HARUNA IDDRISU [POLITICS]
33. REGGIE OSSEI ROCKSTONE [CREATIVE ARTS]
34. DR. KWABENA DUFFUOR [BUSINESS]
35. DR. PATRICK AWUAH [EDUCATION] 
36. BISHOP EMMANUEL ASANTE [RELIGIOUS LEADER]
37. KENNETH ASHIGBEY [MEDIA]
38. CHARLES NII ARMAH MENSAH JNR (SHATTA WALE) [CREATIVE            ARTS]
39. KWAKU BAAKO JNR [MEDIA]
40. PROF KWESI YANKAH [EDUCATION]
41. NANA KONADU AGYEMAN RAWLINGS [POLITICS]
42. ALHAJI ASOMA BANDA [BUSINESS]
43. KWAKU SINTIM MISA [CREATIVE ARTS]
44. TONY BAFFOE [SPORTS MANAGEMENT]
45. KWASI APPIAH [SPORTS MANAGEMENT]
46. ASIEDU NKETIAH [POLITICS]
47. DR MOHAMMED IBN CHAMBAS [DIPLOMACY]
48. KEN AGYAPONG (Kenpong) [BUSINESS]
49. ALAN KYEREMATEN [POLITICS]
50. PROF ERNEST ARYETEEY [EDUCATION]
51. GEORGINA WOOD [JUDICIARY]
52. FATHER ANDREW CAMPBELL [RELIGIOUS LEADER]
53. MR. JOSEPH SIAW AGYEAPONG [BUSINESS]
54. TONY OTENG GYASI [BUSINESS]
55. KOFI ANNAN [DIPLOMACY]
56. MR EMMANUEL ADU SARKODEE [BUSINESS]
57. SONNY BADU [CREATIVE ARTS]
58. KWAKU SAKYI ADDO [MEDIA]
59. EDWARD EFFAH [BUSINESS]
60. ANDRE DEDE AYEW [SPORTS]
61. BRAIMAH KAMOKU [SPORTS]
62. BENSON NANA YAW ODURO BOATENG (FUNNY FACE) [CREATIVE ARTS]
63. DR. JOYCE ARYEE [MOTIVATIONAL SPEAKER]
64. KWADWO NKANSAH (Lil Wayne) [CREATIVE ARTS]
65. AMEYAW DEBRAH [MEDIA]
66. KWABENA ADJEI (Kasapreko) [BUSINESS]
67. PROF. NAANA JANE OPOKU [EDUCATION]
68. KWESI PRATT [MEDIA]
69. OSAGYEFUO AMOATIA OFORI PANYIN [TRADITIONAL RULER]
70. KWAW ANSAH [MEDIA/CREATIVE ARTS]
71. LORDINA MAHAMA [ADVOCACY]
72. BERNARD AVLE [MEDIA]
73. HON. KYEI MENSAH BONSU [POLITICS]
74. JOYCE ABABIO [CREATIVE ARTS]
75. MABEL BANESSEH [MEDIA]
76. OSEADEEYO ADDO DANKWA III [TRADITIONAL RULER]
77. ELOM ADABLAH [CREATIVE ARTS]
78. NANA YAW ADJEI YEBOAH (GURU) [CREATIVE ARTS]
79. IGNISS HEGO [CREATIVE ARTS]
80. KWABENA AGYAPONG [POLITICS]
81. CARDINAL TURKSON [RELIGIOUS LEADER]
82. BISHOP CHARLES AGYIN ASARE [RELIGIOUS LEADER]
83.DR. SPIO GARBRAH [POLITICS]
84. BRIGHT SIMMONS [ADVOCACY]
85. KEN OHENE AGYAPONG [POLITICS]
86. PROF. KOFI AGYEKUM [EDUCATION]
87. FRANCIS ADDAI NIMOH [POLITICS]
88. BISHOP BONEGAS [RELIGIOUS LEADER[
89. DR. PAA KWESI NDUOM [BUSINESS]
90. COMFORT OCRAN [MOTIVATIONAL SPEAKER]
91. BICE OSEI KUFFUOR [CREATIVE ARTS]
92. ALBAN BAGBIN [POLITICS]
93. JOCELYN DUMAS [CREATIVE ARTS]
94. DR. KWESI BOTCHWEY [POLITICS]
95. NAA PROF. JOHN S. NABILA [TRADITIONAL RULER]
96. HANNAH TETTEH [POLITICS]
97. PAUL AFOKO [POLITICS]
98. DR.ANTHONY OSEI AKOTO [POLITICS]
99. OKYEAME KWAME [CREATIVE ARTS]
100. JULIUS DEBRAH [POLITICS]
Source: newsi.ng