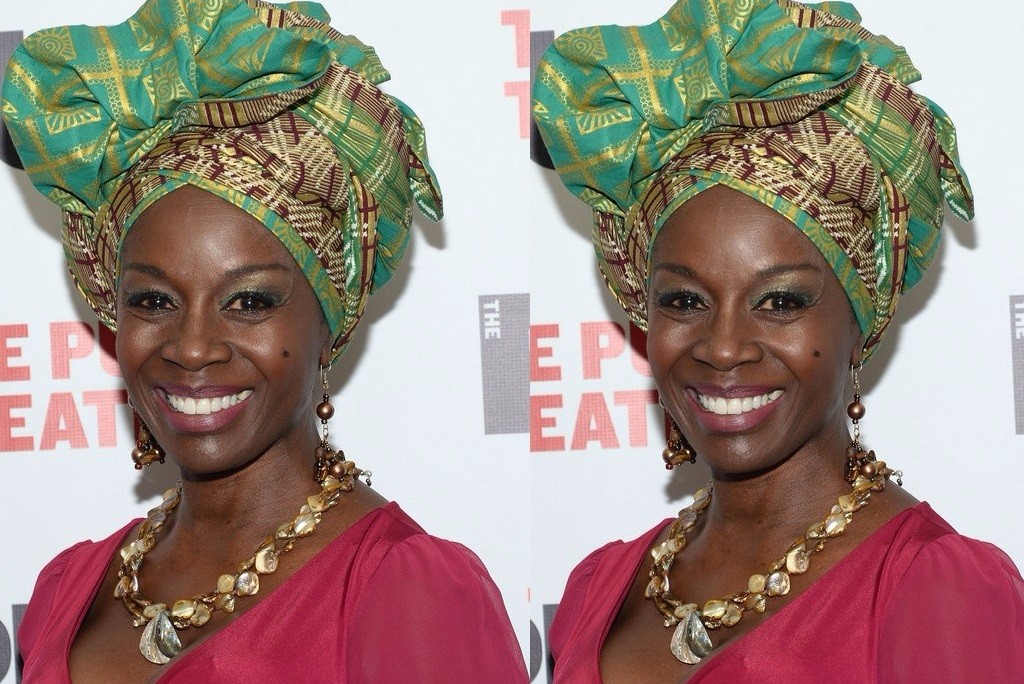 Akosua Busia is a U.K-based Ghanaian actress, film director, author, and songwriter. Although a lot of Ghanaians and Africans at large are probably not very conversant with the name, Akosua is actually a gifted actress that is well experienced and has also made marks in the field of entertainment.
As a songwriter and movie director, she co-wrote a song with Stevie Wonder and directed a film about her father. Busia is a typical African woman who loves her origin despite being in touch with the western world for most of her life.
You'd definitely love to know more about this admirable Ghanaian actress; just read on and acquaint yourself with very interesting facts about her.
1. She is the daughter of Kofi Abrefa Busia, ex-prime minister of Ghana (1969 to 1972) and a member of the Wenchi Royal Family. Akosua was born in Ghana three years after her father became Prime minister of Ghana on December 30th, 1966.
2. She Grew up in Ghana but studied abroad
Akosua Busia grew up in Ghana in a family that so much valued quality education. She gained a scholarship to study at the London Central School of Speech and Drama; subsequently, on her father's decision, she continued her studies at the University of Oxford, England. Her father was also a graduate of the University of Oxford. Her sister, Abena, is an associate professor of English at Rutgers University, New Brunswick.
3. She started her acting career as early as age 16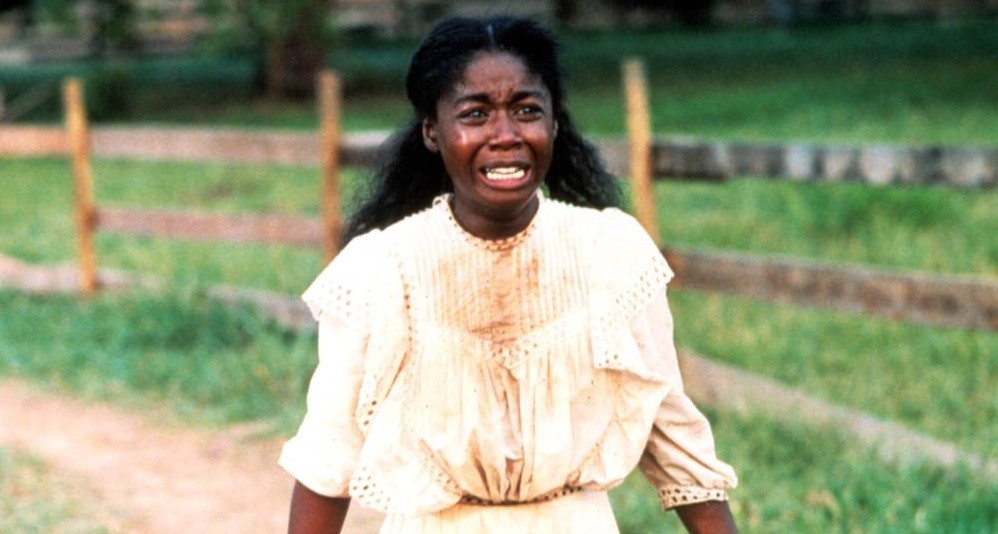 Akosua became an actress during her teenage years. Her debut acting role was as Juliet in an otherwise white cast performing Shakespeare's Romeo and Juliet at Oxford University, where her siblings were studying. Among her numerous roles in the movie industry, she is majorly known for her roles as "Bessie" in a 1986 film adaptation of Richard Wright's: Native Son (with Geraldine Page and Matt Dillon); as "Nettie" (opposite Danny Glover and Whoopi Goldberg) in Steven Spielberg's 1985 The Color Purple, adapted from Alice Walker's novel of the same title, as "Ruth" in Badge of the Assassin (1985); as "Jewel" in John Singleton's Rosewood (1997); and as "Patience" in Antoine Fuqua's Tears of the Sun (2003). She has also appeared on television in the series ER.
4. She was married to a popular movie director
On 12 October 1996, Akosua Busia married the American film director John Singleton, with whom she has a daughter Hadar Busia-Singleton born (3 April 1997).
5. Akosua is divorced
Her marriage with Singleton lasted barely a year and for some unfounded reasons, Singleton filed a divorce suit which led to the couple's divorce in 1997. However, Akosua Busia in a legal document filed in LA Family court claims her ex-husband John Singleton suddenly ditched her because Singleton was about to receive at least five percent of Shaft's profits of more than $100 million – and never wanted her to be a beneficiary.
In addition, Busia also made a shocking revelation in her court document that her ex-husband managed to hide from her the fact that he had a son with another woman during their marriage. The son, whose name is Maasai shares the same birthday as their daughter, Hadar, but is three years older. This, according to Busia explains the reason behind Singleton's sudden disappearance from the hospital as she was birthing Hadar, he left to attend the party he was throwing for Maasai at a skating rink.
See Also: 10 Lesser Known Facts About Ama K. Abebrese
6. She raised her Daughter all alone
Since their divorce, John Singleton allegedly abandoned his fatherly responsibilities even though the court ruling specified his roles. Akosua in a legal complaint stated she has been taking care of their daughter's upbringing and school fees which amounts to thousands of dollars all alone. According to her, this has led her into debts, bankruptcy, and emotional breakdown time and again. When she could no longer contain her ex-husband's cruel negligence, she resorted to litigation.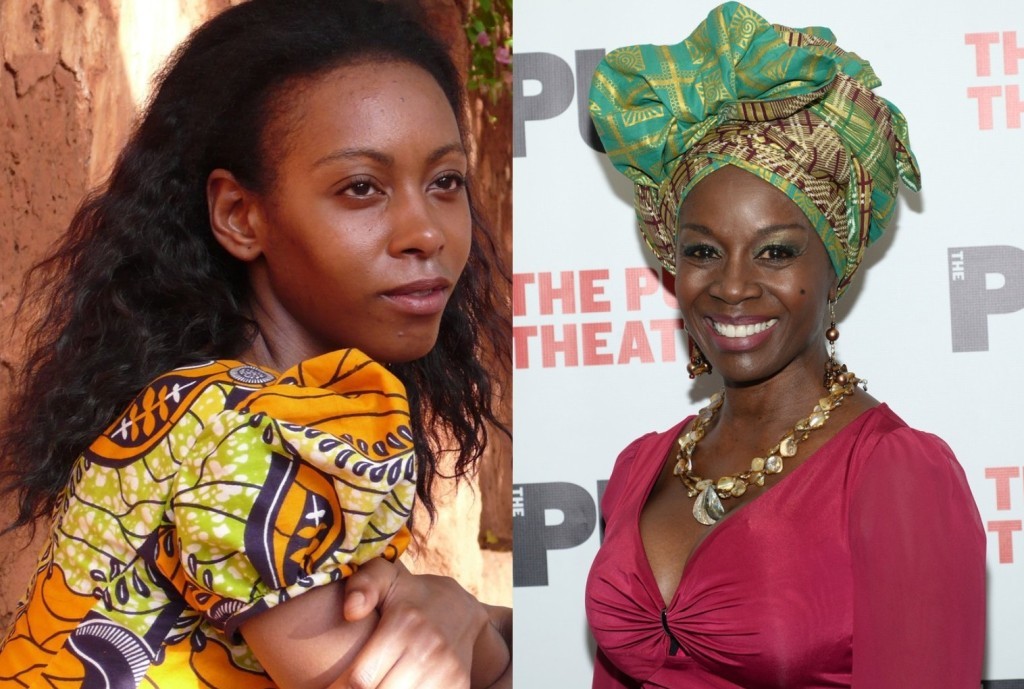 7. Looking so young and strong, you'll hardly be able to tell this lovely lady's age. Akosua Busia was born on December 30, 1966, as Akosua Gyamama Busia. She'll clock 49 as the year wraps up!
8. She loves writing
Busia is the author of The Seasons of Beento Blackbird: A Novel (Washington Square Press, 1997). She was one of the three co-writers for the screenplay adaptation of Toni Morrison's novel Beloved for the 1998 film version of the same name directed by Jonathan Demme. In 2008, Busia directed a film about her father. She also co-wrote the song Moon Blue with Stevie Wonder for his album A Time 2 Love.