Abu Imoro who was once ranked among the best midfielders the Black Stars boasted of has been reduced to less than a pauper after venturing into hard drugs…
It is a very unfortunate and touching story brought up by TV3 about one of Ghana's finest footballers in the 1980's – Abu Imoro. It's quite unfortunate that during the blooming days of an active football career, only a few give thought to what life after football would be. A lot of foolhardy steps are taken by players at this time, without minding the future consequences.
Abu Imoro counts among the victims of such mishap and seeing the former star's current state will bring tears to your eyes.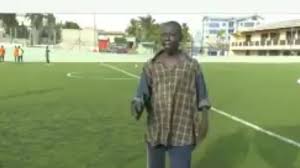 The Pathetic Grace To Grass Story of Abu Imoro
Abu Imoro was a midfield dynamo, capable of breaking up play and creating chances with equal elegance in his prime. He was so good that he was nicknamed after the French great Jean Tigana.
Some of those who saw him play swear he was better than his former Real Tamale United (RTU) teammate Abedi Pele. He was tough, tireless and technically tremendous but those on-field qualities which made him a beauty to behold are all gone and there's nothing to show that the man was once a superstar.
He represented Real Tamale United in the 80s and earned a few caps for the Black Stars, building a solid reputation for himself but it all went up in smoke. Literally.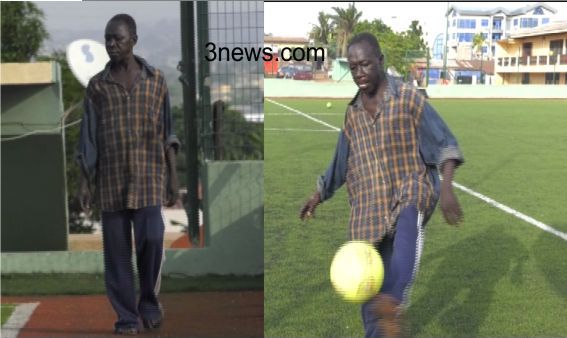 Imoro now lives on the benevolence of some of his ex-teammates and former footballers. In his own words, his entire career earnings have been blown away on drugs. Now the former RTU and Black Stars midfielder is forced to survive on the handouts of others.
"I sometimes go to Abedi, he will receive me well but give me transportation. So I am expecting them to help me a lot, even if a little self, I can force myself to come up," Imoro shared.
It is said that most of the people who worshiped and adored Imoro for what he could do with the football now wonder what happened to him. In his 50s, he looks unkempt with an oversized trouser that you could fit his whole body in. His shirt paints the picture of a man struggling with a lot of things.
Abubakari Damba, a teammate who adored Imoro pays glowing tribute to his talent while lamenting his present state.
"Abu Imoro you see here was my senior in the national team that we have to take a lot of lessons from. In those days he was a champion in his own class. He's a real role model but let us look at only the negatives. What he has gotten into if others get themselves into, this is how they would end up if not worse. We are still trying; we still want to get him out of this situation," related Damba.
Imoro warned that present-day players are equally vulnerable to the traps. He desperately hopes that telling his story will help many others avoid the same mistakes.
"When I went into drugs, I regretted it very much. I will advise them not to go near drugs. They are now coming up and if you want to play, don't move into drugs keep yourself out," he cautioned softly.
There are tales in the Kotobabi neighborhood about how he would return from Black Stars trips, get into a car and spill around money to the adulation of cheering youth. But Imoro's own tales are limited to some of his best moments in a Black Stars shirt and the sense of importance that football gave him.
In his bid to help Abu Imoro, Damba is calling on the society to rally around Imoro and use his problems to highlight and help youngsters manage themselves well.
"He found himself in drugs; when I talk about drugs I mean hard drugs. You asked if he had money, yes he had money because he was driving his own car, he had his own house, family, wife, and child. He was living a very comfortable life but the influence of drugs got him where he is today.
"Did he have the right people around to advise him? That is a question we need to answer. For me, I think it's a very unfortunate episode. Young boys and girls coming up should learn from this. The state he is in is not good. This is a living example for us especially the footballers," Damba told TV3.
The veteran footballer is best remembered for his dribbling and passing skills. He is believed to be a player from whom the legendary Abedi Pele, Ghana's all-time best learned a lot.