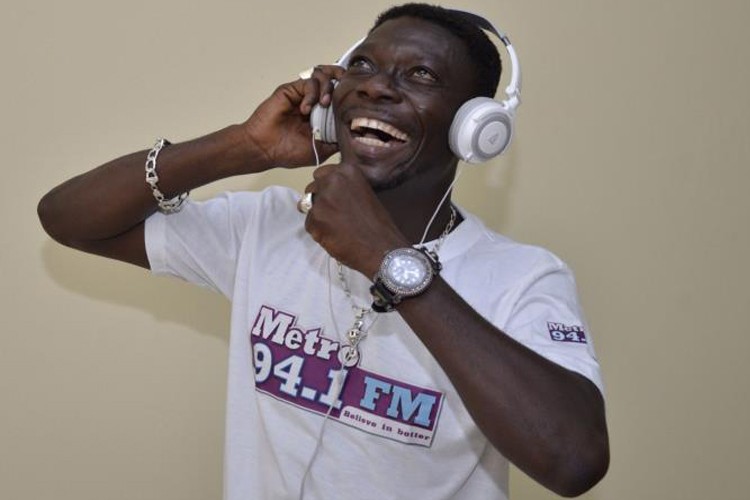 Agya Koo (born: 25th May 1969, Age: 54 Years Old) is a popular Ghanaian actor and comedian, whose real name is Kofi Adu. He has appeared in several Ghanaian movies including Away Bus, Obaatanpa, Black Star 1 and 2, and Ma Tricki Wo
Summary of Agya Koo's Biography
Full name:

Kofi Adu

Nickname: Agya koo
Gender: Male
Date of birth: 25 May 1969
Agya Koo's Age: 54 Years Old

Ethnicity: African
Nationality: Ghanaian
Zodiac Sign: Gemini
Sexual Orientation: Straight
Religion: Christianity
Marital Status: Married
Agya Koo's Wife: Victoria Owusu Adomako ​(divorced)​, Rita Asiedu ​(m. 2016)
Agya Koo's Children: 3
Occupation(s): Actor and comedian
Famous for: Black star, away bus, three desperate friends, Kumasi Yonko
Agya Koo's Instagram: real_agya_koo
Who is Agya Koo?
Born as Alex Kofi Adu Mensah, on the 25th May 1969, Agya has grown to become one of the idols of the modern day Ghallywood. He has been featured in many films which have found their ways into local as well as overseas markets. He has also performed locally as well as abroad and is now one of the most sought African actors out there. Agya hails from the Ashanti Region of Ghana, but he grew up in a suburb in Accra Newtown called Asantewaa. The actor has managed to keep information regarding his family and educational background a secret but looking at him, he is no doubt a talented and well educated young man.
Agya first made it public through his "God-given talents" as an actor. He started out as a comedian on the 'Key Soap Concert Party' before venturing into the film industry in 1999 starting with the popular movie "Kumasi Yonko". But prior to his break to the limelight, Agya has worked as a shoemaker just to make a living. When he moved to Accra, Agya's dream was to become of the best singers in Ghana. That had to change, however, as he later found himself acting and as fate may have it, Agya finds himself easily fitting into any character he is given to portray. According to him, while others are given weeks to master their acting roles, he simply finds himself fitting in his roles and his fans really love him for that.
Is Agya Koo (Kofi Adu) Married? Meet His Wife
Just as it goes, behind every successful man is a woman, for Alex Kofi Adu, he has had two women in his life. His first and perhaps the longest so far was with Victoria Owusu Adomako who happens to be his first wife. The two lived together as a couple for about 17 years and they were blessed with three children before their divorce.
According to information online, Agya filed for divorce against his wife after he accused her in 2012 of stealing his car and some stuff which caused him to call for her arrest. Although Victoria came out publicly to deny the claims, Agya Koo claimed that she stole his car and "gave it to her boyfriend". The issue led to the sad breakup of their nearly two-decades-long marriage. Victoria is now married to Nana Kwaku Akyia who is Akuapim Mampong Akyiapemhene.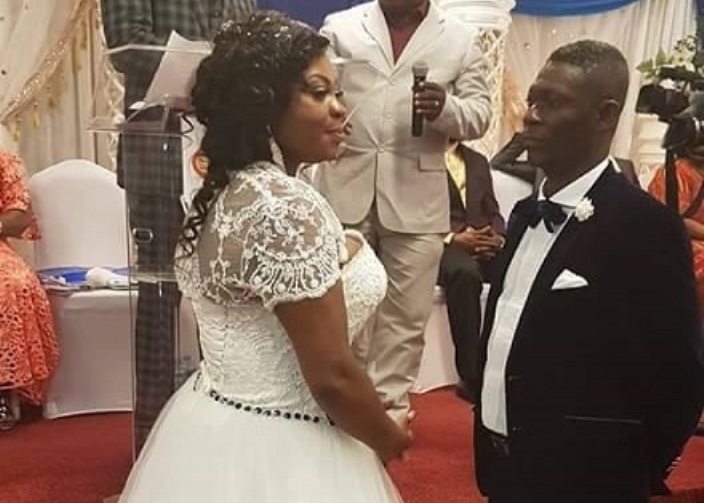 As for Agya Koo, the marriage journey had not yet ended. In June 2016, Adu got remarried to Rita Asiedu in London, UK after dating for 4 years. The wedding actually happened on Saturday, June 11, 2016, in London. The wedding was attended by most popular Ghanaian celebrities including Abrantie Amakye Dede and Shapiro.
Agya Koo's Children
Born and bred in Kumasi, Ashanti, the talented Ghanaian actor Agya Koo has been married for fifteen years and has three children.
Agya Koo's House
Following his popularity and skills in the movie industry, Agya Koo, like other superstars like himself, has houses in Ghana that is worth millions. He also has fleets of cars. Recently, he was given brand new cars from Ghana movie awards, along with other movie stars like Jackie Appiah and Majid Michel.
Other Interesting Facts About Agya Koo
1. Yes, he has been praised, but he has also been called foolish as media hype spares no one. People who see you on the screens are usually quick to judge in public. Kofi Adu admits to having been praised and abused in equal measure. Some people see him behave stupidly in a particular movie and to them, it's not just the movie, Adu to them is definitely foolish.
2. Agya is not a fan of football – you would wonder what he does then on a day like Saturday when most men take to the pubs to watch their favorite football clubs play. According to Mr. Agya Koo, football could cause a heart attack if care is not taken; he won't be going to the stadiums any soon.
3. At some point, news spread that Agya was dead! – According to the actor, he couldn't make head or tail of the rumor. He recounted receiving over 120 calls in a single day as people wanted to know whether he was dead or alive. The actor actually had to fly out to Spain in order to get some peace of mind.
4. Agya was also a crowd warmer – Agya Koo also used to be a crowd warmer before he became a crowd entertainer. This was during his time at the National Theater where he worked for Ghana National TV (GNT). He was actually discovered on a comedy show on GTV.
5. He was awarded The National Award in 2008 by President John Kufuor – The National Award is an award that is only accorded to people who have offered immense service to the society. Only a few ever get it and those who do are usually people who have served the government in high ranking positions. He is considered to be among the people who shaped the Ghanaian acting industry.
6. Receives 50 calls from women daily? – From the man's own mouth, he receives well over 50 calls from women daily. Surely, for a married man that would be absurd! The Ghanaian cult hero is however unfazed with the occurrence and has learnt to deal with such calls. His wife knows about it and seems to understand everything.
Now, that's a story of a true African warrior. There are many African actors spread across the globe but Agya will always be counted as one of the best. His relentless quest for a fully developed film industry cannot go unnoticed. He is a man who loves his job. Ghana is definitely proud of Adu and so is Africa.