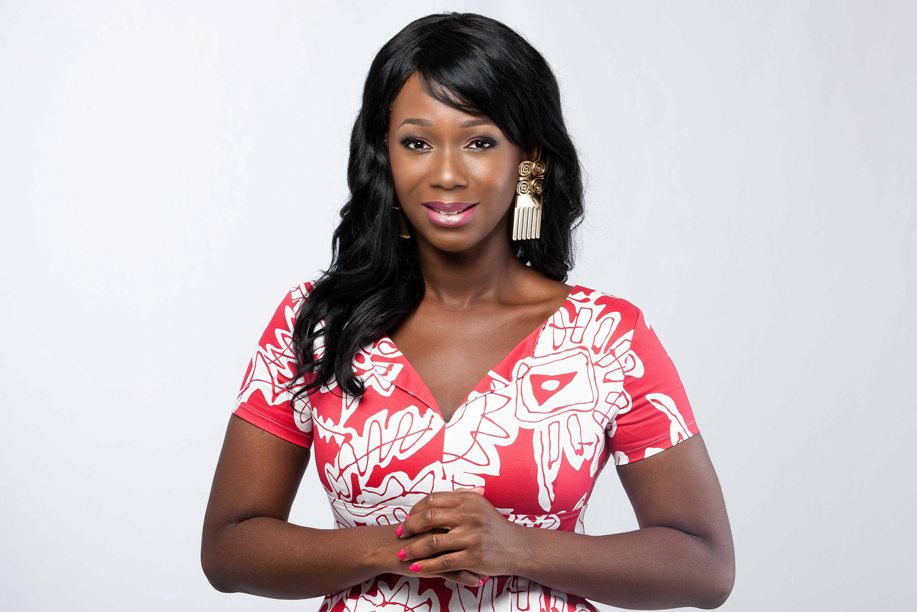 Ama Konadu Abebrese, known popularly as Ama K. Abebrese, is one of the most famous Ghanaian actresses of all times. This screen goddess has managed to place Ghana on the global entertainment map with her acting prowess and talent. She is also very strong spirited and will do all it takes to further her course. If you love her and you are her fan then you need to know everything you can about her. This discussion is about Ama K. Abebrese and some of the lesser known facts about her.
 1. Ama K. Abebrese has a dual citizenship
Many people know Ama K. Abebrese as a Ghanaian but are unaware that she is also British. She was born on 3 May 1980 in London, England, UK. Her parents, however, are originally from Ghana, from the Akan tribe. She was raised in Ghana and therefore has Ghanaian citizenship and nationality making her a full-blooded Ghanaian.
 2. She is more than just an actress
Most of Ama's fans know her as a successful actress but she is much more than just that. She is a unique TV presenter who also produces the shows that she presents. It takes high level of creativity to do this and Ama K. Abebrese can boast of it. Her talent and capabilities make some of her shows one of the most watched shows in the UK and other places around the world.
 3. Ama started her career overseas
This talented actress started her training at Youth Center Television in London which was an organizations started by Sabrina Guinness on the TV show dubbed Challenge Anneka. She is also a presenter on BBC2 youth show called Pass da Mic as well as the English File educational series. Ama K. Abebrese was also a regular presenter on OBE TV, where she hosted and produced a number of shows including the entertainment chat show "On the Sofa" and "One Touch".
 4. She is a seasoned presenter
In her career as a television host and presenter, Ama has managed to interact with some of the world's most renowned celebrities including Harrison Ford, Akon, Neyo, Idris Alba, Rihanna, Ziggy Marley as well as the famous "Star Wars" director, George Lucas. Very few presenters have had the opportunity to brush shoulders with these great men and women. She earned this covetous position because of her interviewing skills as well as her personality.
 5. Ama is among the most awarded Ghanaian actresses
Since her debut in the entertainment industry, Ama K. Abebrese has managed to scoop a number of coveted awards including local and international awards. Through her show dubbed, "Sinking Sands", she received a whopping 12 nominations in the "Ghana Movie Awards" in 2010, one of them being the most sought after Actress of the Year in a Leading Role. The film managed to bag 4 awards, one being award for "Best Film".
 6. Her latest (2014) movie is out
Ama K. Abebrese first film was released in the year 2006 and was dubbed London Get Problem where  she took the role of Cameo. Her exceptional performance catapulted her to stardom. Since then she has been producing some of the best and most watched movies. At 33 years of age, Ama is still performing greatly with her latest film known as "Double-Cross" released in 2014. She took the role of Effie.
 7. She had an opportunity with Tony Blair
Tony Blair is the former British Prime minister and was one of the most influential politicians of all times. When she co-hosted the youth entertainment program "Pass Da Mic" which was a show in collaboration with BBC2, among the guests they had a chance to interview was the former British Prime minister, Tony Blair. This was one of the most important highlights of her early career.
 8. Her marital status is a mystery
This talented and gorgeous actress does not seem to get tired of single life. At the age of 33 years, it is still unclear whether she is married or in a relationship. She has occasionally been seen grooving with football stars and a Ghana-born rapper, Dr Cryme but the relationships were neither confirmed nor denied. It appears you will have to wait a little bit longer to know the lucky man.
 9. She is charitable
Ama K. Abebrese has the heart to help. She is highly philanthropic and usually makes donations to help those who are unfortunate in her community. She has started many foundations and drives to donate toward the needy. For example, she participated in mobilizing the public to donate blood for the help of those in need of urgent blood transfusion.
 10. She hates skin bleaching
It is saddening that even with their beautiful dark skin, some Africans, especially celebrities are ashamed of their skin color and bleach to be lighter. Ama K. Abebrese has publicly shunned the behavior and has started a campaign to sensitise people against bleaching through her  campaign titled "Love Your Skin Tone". She aims to make people understand that they come in different skin tones and that they must love and embrace what they are blessed with naturally.
Editors Recommendations: