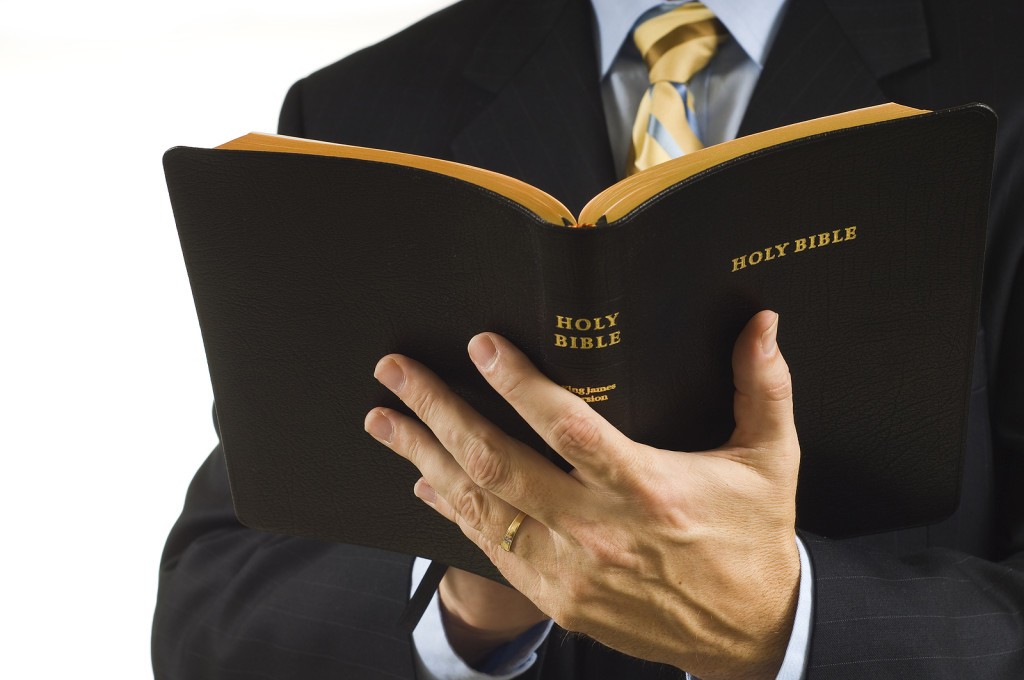 The Bible contains Gods words, written out of inspiration by the Holy Spirit and transferred from one generation to another for the benefit of humanity. Though the Bible remains one of the oldest books still in existence, it addresses both the past, the present, and the future. It will be a little bit hard to make a list of best bible verses because all the scriptures and verses in the bible talk about different things that are all very important and none can be taken for granted. The shortest and seemly most insignificant verse in the Bible has something important to say as these are not mere words of men but words written out of an inspiration by the Holy Spirit. Nevertheless, we've gone through the scriptures to pick out what we consider the best Bible verses. There are about 160 of them and we hope you'll find them inspiring.
Best Bible Verses About Love
1. 1 John 4:8 – He that loves not knows not God; for God is love.
2. 1 Corinthians 13:13 – And now these three remain: faith, hope, and love. But the greatest of these is love.
3. Ephesians 4:2 – Be completely humble and gentle; be patient, bearing with one another in love.
4. 1 Peter 4:8 – Above all, love each other deeply, because love covers over a multitude of sins.
5. 1 John 4:7 – Dear friends, let us love one another, for love comes from God. Everyone who loves has been born of God and knows God.
6. 1 John 4:9 – In this was manifested the love of God toward us, because that God sent his only begotten Son into the world, that we might live through him.
7. 1 John 4:18 – There is no fear in love; but perfect love casts out fear: because fear has torment. He that fears is not made perfect in love.
8. Song of Solomon 4:10 – How fair is your love, my sister, my spouse! how much better is your love than wine! and the smell of your ointments than all spices!
9. Song of Solomon 8:6 – Set me as a seal on your heart, as a seal on your arm: for love is strong as death; jealousy is cruel as the grave: the coals thereof are coals of fire, which has a most vehement flame.
10. Ephesians 5:33 – However, each one of you also must love his wife as he loves himself, and the wife must respect her husband.
11. Colossians 3:14 – And over all these virtues put on love, which binds them all together in perfect unity.
12. Proverbs 10:12 – Hatred stirs up dissension, but love covers over all wrongs.
13. Proverbs 17:17 – A friend loves at all times, and a brother is born for adversity.
14. Song of Solomon 8:7 – Many waters cannot quench love, neither can the floods drown it: if a man would give all the substance of his house for love, it would utterly be contemned.
15. John 15:13 – Greater love has no man than this, that a man lay down his life for his friends.
16. Proverbs 17:17 – A friend loves at all times, and a brother is born for adversity.
17. 1 Corinthians 13:13 – And now stays faith, hope, charity, these three; but the greatest of these is charity.
18. Ephesians 5:25 – Husbands, love your wives, even as Christ also loved the church, and gave himself for it;
19. Colossians 3:14 – And above all these things put on charity, which is the bond of perfection.
20. Song of Solomon 1:2 – Let him kiss me with the kisses of his mouth: for your love is better than wine.
21. Song of Solomon 2:16 – My beloved is mine, and I am his: he feeds among the lilies.
22. 1 Peter 4:8 – And above all things have fervent charity among yourselves: for charity shall cover the multitude of sins.
23. 1 John 3:16 – Hereby perceive we the love of God, because he laid down his life for us: and we ought to lay down our lives for the brothers.
24.  John 8:13 – The Pharisees challenged him, "Here you are, appearing as your own witness; your testimony is not valid."
25. Romans 12:9 – Love must be sincere. Hate what is evil; cling to what is good.
26. Romans 13:10 – Love does no harm to its neighbour. Therefore love is the fulfilment of the law.
27. Proverbs 5:19 – Let her be as the loving hind and pleasant roe; let her breasts satisfy you at all times; and be you ravished always with her love.
28. 1 John 4:18-19 – There is no fear in love. But perfect love drives out fear, because fear has to do with punishment. The one who fears is not made perfect in love. We love because he first loved us.
29. John 15:13 – Greater love has no one than this, that he lay down his life for his friends.
30. Ephesians 5:25 – Husbands, love your wives, just as Christ loved the church and gave himself up for her
31. Psalms 42:11 – Why are you cast down, O my soul? and why are you disquieted within me? hope you in God: for I shall yet praise him, who is the health of my countenance, and my God.
32. 1 Corinthians 13:4 – Charity suffers long, and is kind; charity envies not; charity brags not itself, is not puffed up,
33. Proverbs 10:12 – Hatred stirs up strifes: but love covers all sins.
34. Proverbs 13:24 – He that spares his rod hates his son: but he that loves him chastens him betimes.
35. Galatians 2:20 – I have been crucified with Christ and I no longer live, but Christ lives in me. The life I now live in the body, I live by faith in the Son of God, who loved me and gave himself for me. NIV
36. John 5:24 – "Very truly I tell you, whoever hears my word and believes him who sent me has eternal life and will not be judged but has crossed over from death to life." NIV
37. John 11:25 – Jesus said to her, "I am the resurrection and the life. Anyone who believes in me will live, even though they die;" NIV
38. John 17:3 – Now this is eternal life: that they know you, the only true God, and Jesus Christ, whom you have sent. NIV
39. 1 Thessalonians 4:16 – For the Lord himself will come down from heaven, with a loud command, with the voice of the archangel and with the trumpet call of God, and the dead in Christ will rise first. NIV
Best Bible Verses About Life
40. John 10:28 – I give them eternal life, and they shall never perish; no one will snatch them out of my hand. NIV
41. 2 Peter 1:3 – His divine power has given us everything we need for a godly life through our knowledge of him who called us by his own glory and goodness. NIV
42. James 1:12 – Blessed are those who persevere under trial because when they have stood the test, they will receive the crown of life that God has promised to those who love him. NIV
43. Romans 8:9 – You, however, are not controlled by the sinful nature but are in the Spirit, if indeed the Spirit of God lives in you. And if anyone does not have the Spirit of Christ, they do not belong to Christ. NIV
44. John 15:13 – Greater love has no one than this: to lay down one's life for one's friends. NIV
45. Colossians 3:1 – Since, then, you have been raised with Christ, set your hearts on things above, where Christ is seated at the right hand of God. NIV
46. John 10:11 – "I am the good shepherd. The good shepherd lays down his life for the sheep." NIV
47. John 1:4 – In him was life, and that life was the light of all people. NIV
48. Genesis 2:7 – Then the LORD God formed a man from the dust of the ground and breathed into his nostrils the breath of life, and the man became a living being. NIV
49. John 8:12 – When Jesus spoke again to the people, he said, "I am the light of the world. Whoever follows me will never walk in darkness, but will have the light of life." NIV
50. Luke 10:25 – On one occasion an expert in the law stood up to test Jesus. "Teacher," he asked, "what must I do to inherit eternal life?" NIV
51. Leviticus 24:17-18 – If anyone takes the life of a human being, he must be put to death. Anyone who takes the life of someone's animal must make restitution–life for life.
52. Proverbs 14:27 – The fear of the LORD is a fountain of life, turning a man from the snares of death.
53. Proverbs 18:21 – The tongue has the power of life and death, and those who love it will eat its fruit.
54. Romans 5:10 – For if, when we were God's enemies, we were reconciled to him through the death of his Son, how much more, having been reconciled, – shall we be saved through his life!
55. John 3:16 – For God so loved the world that he gave his one and only Son, that whoever believes in him shall not perish but have eternal life.
56. Romans 6:23 – For the wages of sin is death, but the gift of God is eternal life in Christ Jesus our Lord.
57. Matthew 6:25 – "Therefore I tell you, do not worry about your life, what you will eat or drink; or about your body, what you will wear. Is not life more important than food, and the body more important than clothes?" NIV
58. Matthew 1:21 – "She will give birth to a son, and you are to give him the name Jesus, because he will save his people from their sins." NIV
59. 1 John 1:1 – That which was from the beginning, which we have heard, which we have seen with our eyes, which we have looked at and our hands have touched – this we proclaim concerning the Word of life. NIV
60. Romans 8:18 – I consider that our present sufferings are not worth comparing with the glory that will be revealed in us. NIV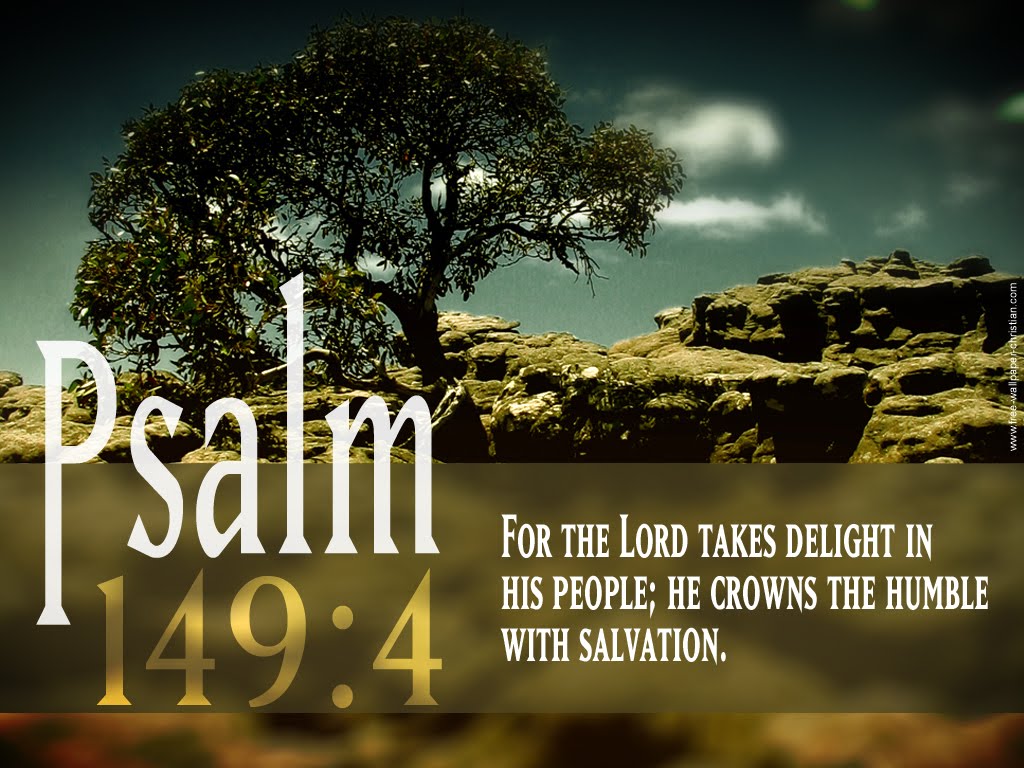 61. Matthew 5:3 – "Blessed are the poor in spirit, for theirs is the kingdom of heaven." NIV
62. Mark 12:30 – Love the Lord your God with all your heart and with all your soul and with all your mind and with all your strength. NIV
63. Romans 6:23 – For the wages of sin is death, but the gift of God is eternal life in Christ Jesus our Lord. NIV
64. John 10:10 – The thief comes only to steal and kill and destroy; I have come that they may have life, and have it to the full. NIV
65. Hebrews 4:12 – For the word of God is alive and active. Sharper than any double-edged sword, it penetrates even to dividing soul and spirit, joints and marrow; it judges the thoughts and attitudes of the heart. NIV
66. John 3:36 – Whoever believes in the Son has eternal life, but whoever rejects the Son will not see life, for God's wrath remains on them. NIV
Ephesians 2:10 – For we are God's handiwork, created in Christ Jesus to do good works, which God prepared in advance for us to do. NIV
67. John 5:39 – You study the Scriptures diligently because you think that in them you possess eternal life. These are the very Scriptures that testify about me, NIV
68. Ephesians 4:1 – As a prisoner for the Lord, then, I urge you to live a life worthy of the calling you have received. NIV
69. 1 Timothy 6:12 – Fight the good fight of the faith. Take hold of the eternal life to which you were called when you made your good confession in the presence of many witnesses.
70. John 8:12 – When Jesus spoke again to the people, he said, "I am the light of the world. Whoever follows me will never walk in darkness, but will have the light of life."
71. John 11:25-26 – Jesus said to her, "I am the resurrection and the life. He who believes in me will live, even though he dies; and whoever lives and believes in me will never die. Do you believe this?"
72. John 14:6 – Jesus answered, "I am the way and the truth and the life. No one comes to the Father except through me."
Best Friend Bible Verses
73. Proverbs 22:11 – I am a companion of all those who fear you, and of those who keep Your precepts.
74. Romans 5:10 – He who loves purity of heart and whose speech is gracious, the king is his friend.
75. John 14:6 – For if while we were enemies we were reconciled to God through the death of His Son, much more, having been reconciled, we shall be saved by His life.
76. 2 Timothy 3:16 – Jesus said to him, "I am the way, and the truth, and the life; no one comes to the Father but through Me."
77. 1 Samuel 18:1-3 – The righteous is a guide to his neighbor, but the way of the wicked leads them astray.
78. Proverbs 27:6 – Do not associate with a man given to anger; or go with a hot-tempered man, or you will learn his ways And find a snare for yourself.
79. Proverbs 17:9 – Faithful are the wounds of a friend, but deceitful are the kisses of an enemy.
80. Proverbs 17:17 – A friend loves at all times, and a brother is born for adversity.
81. Proverbs 18:24 – A man of too many friends comes to ruin, but there is a friend who sticks closer than a brother.
82. John 15:13 – Greater love has no one than this, that one lay down his life for his friends.
83. Proverbs 27:17 – No longer do I call you slaves, for the slave does not know what his master is doing; but I have called you friends, for all things that I have heard from My Father I have made known to you.
84. Romans 12:10 – Treat others the same way you want them to treat you.
85. Romans 12:15 – Be devoted to one another in brotherly love; give preference to one another in honor
86. Zephaniah 3:17 – Rejoice with those who rejoice, and weep with those who weep.
87. Romans 8:35 – The LORD your God is in your midst, A victorious warrior He will exult over you with joy, He will be quiet in His love, He will rejoice over you with shouts of joy.
Best Bible Verses For Trust
88. Proverbs 3:5-6 – Trust in the LORD with all your heart and lean not on your own understanding; in all your ways acknowledge him, and he will make your paths straight.
89. Isaiah 26:3 – You will keep in perfect peace him whose mind is steadfast because he trusts in you.
90. 1 Peter 5:7 – Cast all your anxiety on Him, because He cares for you.
91. Romans 1:17 – The righteous shall live by faith.
92. Proverbs 29:25 – Fear of others will prove to be a snare, but whoever trusts in the Lord is kept safe.
93. Romans 5:5 – And hope does not disappoint us, because God has poured out his love into our hearts by the Holy Spirit, whom he has given us.
94. Hebrews 10:23 – Let us hold unswervingly to the hope we profess, for he who promised is faithful.
95. 1 John 1:9 – If we confess our sins, he is faithful and just and will forgive us our sins and purify us from all unrighteousness.
96. Psalm 119:105 – Thy Word is a lamp unto my feet and a light unto my path.
97. Hebrew 13:5 – Never will I leave you; ever will I forsake you.
98. Luke 6:37 – Judge not, and ye shall not be judged: condemn not, and ye shall not be condemned, forgive, and ye shall be forgiven.
99. Isaiah 40:31 – But those who hope in the LORD will renew their strength. They will soar on wings like eagles; they will run and not grow weary, they will walk and not be faint.
100. Matthew 16: 26 – What good will it be for a man if he gains the whole world, yet forfeits his soul? Or what can a man give in exchange for his soul?
Best Bible Verses About Faith
101. Hebrews 11:6 – And without faith, it is impossible to please God, because anyone who comes to him must believe that he exists and that he rewards those who earnestly seek him.
102. Psalm 34:18 – The LORD is close to the brokenhearted, and saves those who are crushed in spirit.
103. Mark 16:16 – He that believeth and is baptised shall be saved; but he that believeth not shall be damned.
104. Matthew 13:58 – And he did not many mighty works there because of their unbelief.
105. Matthew 9:28 – And when he was come into the house, the blind men came to him: and Jesus saith unto them, Believe ye that I am able to do this? They said unto him, Yea, Lord.
106. 2 Chronicles 32:7 – Be strong and courageous, be not afraid nor dismayed for the king of Assyria, nor for all the multitude that [is] with him: for [there be] more with us than with him:
107. Hebrews 12:2 – Looking unto Jesus the author and finisher of [our] faith; who for the joy that was set before him endured the cross, despising the shame, and is set down at the right hand of the throne of God.
108. Colossians 1:23 – If ye continue in the faith grounded and settled, and [be] not moved away from the hope of the gospel, which ye have heard, [and] which was preached to every creature which is under heaven; whereof I Paul am made a minister;
109. Galatians 5:6 – For in Jesus Christ neither circumcision availeth anything, nor uncircumcision; but faith which worketh by love.
110. 2 Corinthians 4:16-18 – For which cause we faint not; but though our outward man perish, yet the inward [man] is renewed day by day. (Read More…)
111. Romans 10:17 – So then faith [cometh] by hearing, and hearing by the word of God.
112. Romans 3:23 – For all have sinned, and come short of the glory of God
113. Psalms 7:1 – (Shiggaion of David, which he sang unto the LORD, concerning the words of Cush the Benjamite.) O LORD my God, in thee do I put my trust: save me from all them that persecute me, and deliver me:
114. 2 Kings 18:5 – He trusted in the LORD God of Israel; so that after him was none like him among all the kings of Judah, nor [any] that were before him.
115. 2 Peter 3:13 – Nevertheless we, according to his promise, look for new heavens and a new earth, wherein dwelleth righteousness.
116. James 1:6 – But let him ask in faith, nothing wavering. For he that wavereth is like a wave of the sea driven with the wind and tossed.
117. Hebrews 13:7 – Remember them which have the rule over you, who have spoken unto you the word of God: whose faith follow, considering the end of [their] conversation.
118. Revelation 3:20 – Behold, I stand at the door, and knock: if any man hear my voice, and open the door, I will come in to him, and will sup with him, and he with me.
119. Revelation 2:19 – I know thy works, and charity, and service, and faith, and thy patience, and thy works; and the last [to be] more than the first.
120. Hebrews 11:24-28 – By faith Moses, when he was come to years, refused to be called the son of Pharaoh's daughter; (Read More…)
121. Hebrews 10:39 – But we are not of them who draw back unto perdition; but of them that believe to the saving of the soul.
122. Hebrews 10:35 – Cast not away, therefore, your confidence, which hath great recompense of reward.
Best Bible Verses For Strength
123. Isaiah 41:10 – Fear thou not; for I [am] with thee: be not dismayed; for I [am] thy God: I will strengthen thee; yea, I will help thee; yea, I will uphold thee with the right hand of my righteousness.
124. 2 Corinthians 12:9-10 – And he said unto me, My grace is sufficient for thee: for my strength is made perfect in weakness. Most gladly therefore will I rather glory in my infirmities, that the power of Christ may rest upon me. (Read More…)
125. Matthew 11:28 – Come unto me, all [ye] that labour and are heavy laden, and I will give you rest.
126. Psalms 39:7 – And now, Lord, what wait I for? my hope [is] in thee.
127. Proverbs 4:18 – But the path of the just [is] as the shining light, that shineth more and more unto the perfect day.
128. Joshua 1:9 – Have not I commanded thee? Be strong and of a good courage; be not afraid, neither be thou dismayed: for the LORD thy God [is] with thee whithersoever thou goest.
129. Revelation 7:12 – Saying, Amen: Blessing, and glory, and wisdom, and thanksgiving, and honour, and power, and might, [be] unto our God forever and ever. Amen.
130. Hebrews 6:18 – That by two immutable things, in which [it was] impossible for God to lie, we might have a strong consolation, who have fled for refuge to lay hold upon the hope set before us:
131. 2 Kings 18:20 – Thou sayest, (but [they are but] vain words,) [I have] counsel and strength for the war. Now on whom dost thou trust, that thou rebellest against me?
132. 1 Samuel 2:9 – He will keep the feet of his saints, and the wicked shall be silent in darkness; for by strength shall no man prevail.
133. 1 Samuel 2:4 – The bows of the mighty men [are] broken, and they that stumbled are girded with strength.
134. Exodus 13:14 – And it shall be when thy son asketh thee in time to come, saying, What [is] this? that thou shalt say unto him, By strength of hand the LORD brought us out from Egypt, from the house of bondage:
135. Hebrews 13:4 – Marriage [is] honourable in all, and the bed undefiled: but whoremongers and adulterers God will judge.
Best Inspirational Bible Verses
136. Ephesians 4:31-32 – Get rid of all bitterness, rage, anger, harsh words, and slander, as well as all types of evil behavior. Instead, be kind to each other, tenderhearted, forgiving one another, just as God through Christ has forgiven you.
137. Proverbs 3:5-6 – With all your heart, you must trust the LORD and not your own judgment. Always let him lead you, and he will clear the road for you to follow.
138. Ephesians 4:26 – In your anger, do not sin. Do not let the sun go down while you are still angry.
139. 1 Peter 5:7 – God cares for you, so turn all your worries over to him.
140. Revelation 21:4 – He will wipe tears from their eyes, and there will be no more death, suffering, crying, or pain. These things of the past are gone forever.
141. Galatians 5:13 – My friends, you were chosen to be free. So don't use your freedom as an excuse to do anything you want. Use it as an opportunity to serve each other with love.
142. Joshua 1:9 – I've commanded you to be strong and brave. Don't ever be afraid or discouraged. I am the LORD your God, and I will be there to help you wherever you go.
143. Ecclesiastes 3:11 – God makes everything happen at the right time. Yet none of us can ever fully understand all he has done, and he puts questions in our minds about the past and the future.
Best Short Bible Verses
144. 1 Chronicles 16:11 – Seek the LORD and his strength; seek his presence continually!
145. 1 Thessalonians 5:14 – And we urge you, brothers, admonish the idle, encourage the fainthearted, help the weak, be patient with them all.
146. Romans 8:28 – And we know that for those who love God all things work together for good, for those who are called according to his purpose.
147. Jeremiah 29:11 – For I know the plans I have for you, declares the LORD, plans for welfare and not for evil, to give you a future and a hope.
148. Romans 12:12 – Rejoice in hope, be patient in tribulation, be constant in prayer.
149. Romans 8:6 – For to set the mind on the flesh is death, but to set the mind on the Spirit is life and peace.
150. Isaiah 41:10 – Fear not, for I am with you; be not dismayed, for I am your God; I will strengthen you, I will help you, I will uphold you with my righteous right hand.
151. Joshua 1:8 – This Book of the Law shall not depart from your mouth, but you shall meditate on it day and night, so that you may be careful to do according to all that is written in it. For then you will make your way prosperous, and then you will have good success.
152. Proverbs 3:5-5 – Trust in the LORD with all your heart, and do not lean on your own understanding. 6 In all your ways acknowledge him, and he will make straight your paths.
153. Proverbs 18:10 – The name of the LORD is a strong tower; the righteous man runs into it and is safe.
154. Psalms 27:11 – Teach me your way, O LORD, and lead me on a level path because of my enemies.
155. Psalms 28:7 – The LORD is my strength and my shield; in him my heart trusts, and I am helped; my heart exults, and with my song, I give thanks to him.
156. Psalms 37:4 – Delight yourself in the LORD, and he will give you the desires of your heart.
157. Psalms 118:24 – This is the day that the LORD has made; let us rejoice and be glad in it.
158. Galatians 5:22-23 – But the fruit of the Spirit is love, joy, peace, patience, kindness, goodness, faithfulness, gentleness, self-control; against such things, there is no law.
159. 1 Chronicles 22:13 – Then you will prosper if you are careful to observe the statutes and the rules that the LORD commanded Moses for Israel. Be strong and courageous. Fear not; do not be dismayed.
160. Ezra 10:4 – Arise, for it is your task, and we are with you; be strong and do it.
Editor's Recommendations:
Is this Life real of Just an Illusion