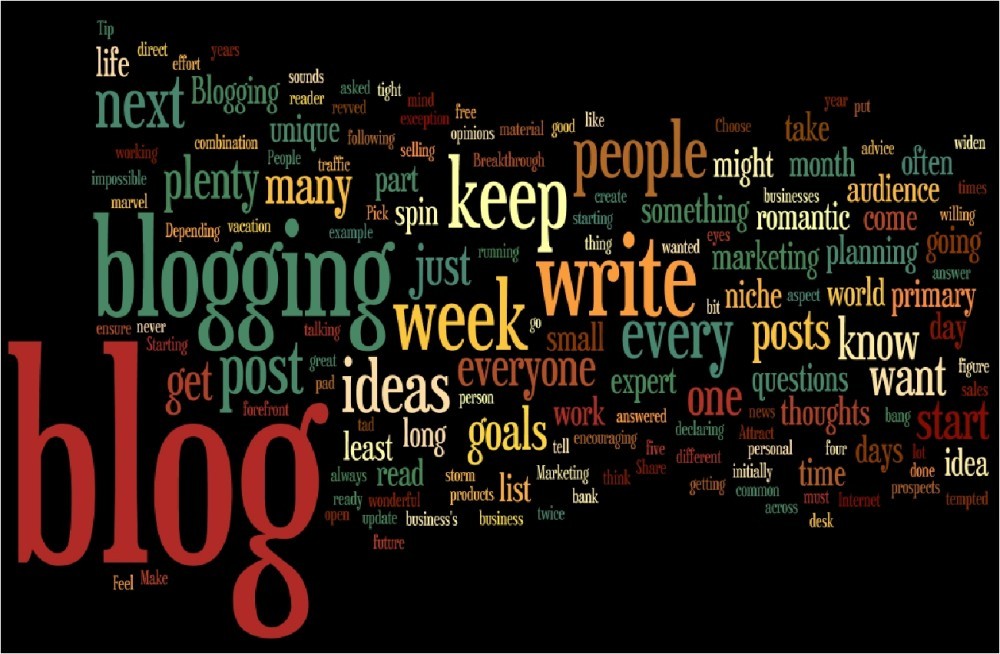 Blogging has emerged as one of the best ways to disseminate information, it is also a good form of interaction. The blogging industry in Ghana has experienced a rapid growth in recent years; thus, it is almost always, very difficult to come up with a list of top 10 blogs in Ghana as the industry is very competitive.
Meanwhile, such a list can sometimes be very subjective as what Mr. A might consider the best may not be so for Mr. B. In this article, we've decided to rely on Alexa which is a website that ranks several websites based on the number of visits and pageviews they generate over time. Take a look at the top 10 blogs in Ghana according to Alexa.com:
Top 10 Blogs/Bloggers in Ghana
1. Davidajao
David Ajao is a very experienced blogger that has been in the blogging business for over 10 years. He is undeniably the number one blogger in Ghana with strong interests in mobile communications technologies, web design and internet entrepreneurship. This blog is always among the search engine results when you search for issues regarding mobile communications, technology, social media, web hosting and web development. The site has up to 149 other sites linked to it and is always among the top 200 sites in Ghana in terms of traffic.
2. Atokd
The number two blog is owned by Ato Kwamina Dadzie who is well known for his impartial analysis of national issues. He has earned the tag of a controversial journalist because of his fearless approach when talking about the social, political and economic issues in Ghana and the rest of the world. The fact that he is extremely daring has always attracted traffic to his blog.
3. Accra Conscious Forever
The blog is owned by a famous Ghanaian blogger known as Mac Jordan who has won many blogging awards both at the local and the international scene. Mac Jordan is a digital activist and an IT enthusiast apart from the fact that he is a social blogger. He writes on a wide range of issues regarding freedom of expression, human rights, African Ingenuity and entrepreneurship in the Sub-Saharan African region. The site has 27 other sites linked to it and Mac Jordan's experience as an editor has ensured that he continues to post quality contents on his blog.
4. Kajsaha
This blog belongs to Kajsa Hallberg Adu who is a freelance writer and blogger. She has been in the blogging business for over a decade. Kajsa has a special interest in Languages and Art, African Studies, inter-cultural communications, and politics. Her blog has 20 other sites linked to it. Kajsa sells her text to various publications in Ghana and in Sweden where she was born. She also does academic writing apart from regular blogging.
5. Nanakofiacquah
This blog has a total of 30 other sites linking to it and that is why it is on the top 10 list. The blog is owned by Nana Kofi Acquah who is an accomplished writer and photo blogger. The blogger is one of the best photojournalists in Ghana and has a long list of clients which include Word Press Photo, FIFA, Water Aid, Nike, Urban Solutions and Getty Images.
6. Hollisramblings
This is the number six top blog in Ghana and is owned by a Canadian female blogger known as Holli Holdsworth. The blogger is based in Accra and has been in the blogging industry since 2007. She writes posts on a variety of topics and is one of the top blogs when it comes to traffic.
7. Grahamghana
The blog is owned by Graham Knight and is one of the best blogs when it comes to interaction with readers. The blogger expresses his own ideas and views in his regular posts and always expects readers to give their feedback. Some of his special interests include society, politics, music, magic religious belief, and skepticism. Graham Knight is not from Ghana although he is based in the country.
8. The Accra Daily Photo
This is one of the best travel blogs in Ghana that has won several awards in recent years. The blog was established by Emmanuel K. Bensah who uses his regional integration experience to write very informative travel posts. The blog has over 65 blogs that are linked to it and the blogger posts pictures on various travel destinations.
See Also: 10 Most Visited Websites in Ghana
9. The Trotro Chronicles
This is one of the best cooking blogs in Ghana and it's owned by a college student known as Therese. Therese is not a Ghanaian but understands different languages including Pidgin, English, German and Spanish. The blog has four sites that are linked to it.
10. Koranteng.blogspot.com
The blog has 114 sites linking in and the owner is a Ghanaian based in the United States. Koranteng writes on a variety of topics but most of his topics revolve around technology. This is so because of his background in software engineering.