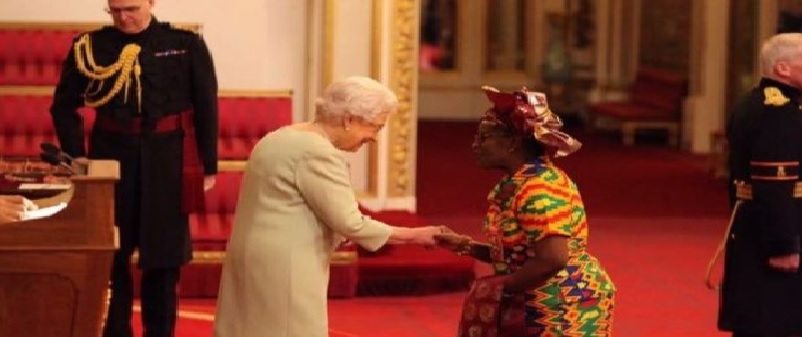 Queen Elizabeth II of England has handed Cecilia Anim, a Ghanaian-born nurse in the United Kingdom, a CBE award (Commander of the Most Excellent Order of the British Empire). The New Year Honours were awarded as part of UK's New Year celebrations at the start of January 2017.
The 2017 honors have been touted as the most diverse ever, following the recognition of the Ghanaian-born health carer.
Cecilia Anim works as a clinical nurse specialist in sexual and reproductive health at the Margaret Pyke Centre in London. She also specializes in family planning and other aspects of women's health and is notable for having some particular interest in menopause and public health issues.
Cecilia's exceptional and outstanding role as a nurse, as well as her contributions to her community, earned her the prestigious award. Speaking on Citi News, the Ghanaian whose hard work and diligence finally paid off, emphasized the importance of upholding the professional integrity of nursing and also advised nurses to put in their best in the field in order to put smiles on the people's faces.
Cecilia Anim's Biography
The clinical nurse specialist was born in Ghana to Ghanaian parents who are also parents to her four brothers and one sister. Cecilia's birthplace and date are not known to the public. Similarly, the names of her parents, siblings, and family members are not available at the moment, as the nurse is yet to reveal them.
However, available information online has it that she attended the prestigious St Ann's Girls' School, Ghana, from where she enrolled for Midwifery training at the renowned Komfo Anokye Hospital, Kumasi, graduating in 1968. In the same year, she began working as a midwife at a Ghanaian hospital until 1972.
Armed with the training she received from the Kumasi-based hospital, Cecilia Anim relocated to the United Kingdom in the 1970s to further her education. She would join the Hull Royal Infirmary where she completed her UK general nursing course. Upon the completion of her studies at the Hull-based hospital, Anim was employed as a staff nurse in pediatrics at Hull Royal Infirmary in 1977.
After working for some time, the medical specialist decided to enroll at the Bloomsbury School of Nursing for further studies. She eventually had her clinical nurse specialist training in advanced family planning there. Anim began working at London's Margaret Pyke Centre in 1979 as a clinical nurse specialist in sexual and reproductive health and has been with the hospital to date.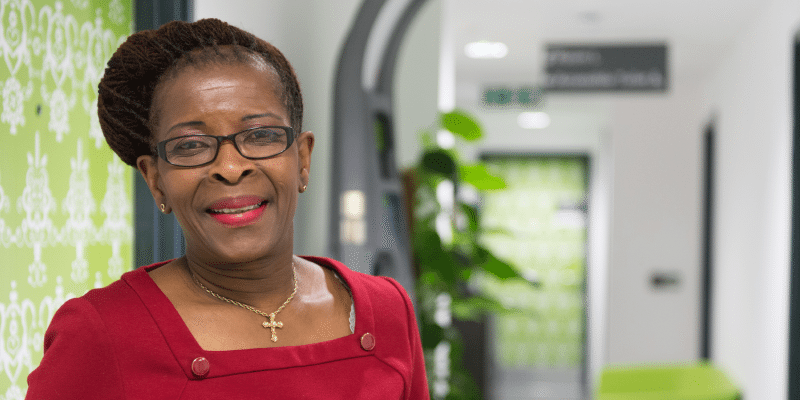 The Ghanaian is currently based in Marylebone, a chic residential city in England. She is the President of the Royal College of Nurses (RCN), a position she has held since 2014. Anim was previously elected deputy president in 2010. The peculiar nurse made history in 2014 when she became the first black president of the Royal College of Nurses.
Cecilia Anim has been a member of RCN for 30 years. She was an RCN steward for 17 years and a health and safety representative for 17 years. Anim was also the staff-side secretary working in partnership with other unions, and secretary of her local RCN branch for 10 years. She then chaired the new branch and served on the London board before taking up the position of deputy president.
In addition to these responsibilities, Cecilia previously served on the Ethics Forum Steering Committee and was also a member of the RCN Menopause Nurses Steering Group. The Ghanaian still coordinates the Network Group in London. In recognition of Cecilia's contributions, she was awarded the RCN Certificate of Merit for outstanding service to members.
See Also: List Of 300+ Hospitals In Ghana – A Comprehensive List
Cecilia Anim succeeded Andrea Spyropoulos as the RCN president. Born in Liverpool, England, Spyropoulos is a British clinical strategist and nurse as well. She is a qualified Registered General Nurse (RGN), State Certified Midwife (SCM), Registered Nurse Teacher (RNT) and also holds a Diploma in Professional Studies in Nursing (DPSN).
Anim was awarded the Bevan award for Health and Wellbeing in 2013, making her one of Africa's most honored personalities in the profession. She also received an honorary Doctor of Health degree from Bradford University in 2016; this was for her selfless contributions and services to the nursing field at large.