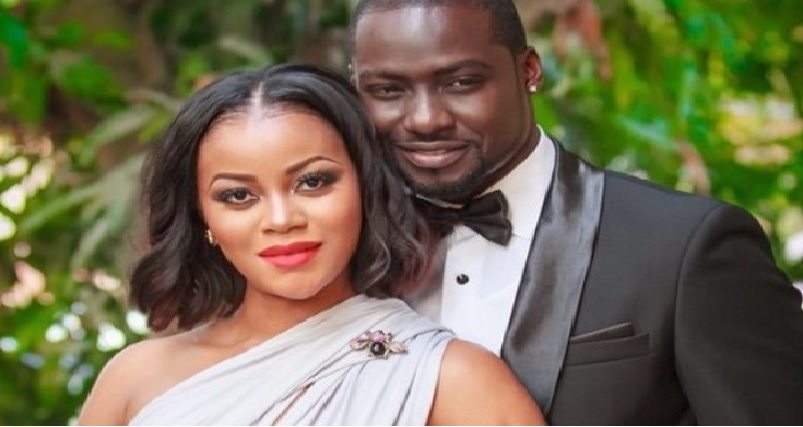 This celebrity couple's divorce started off with massive speculations; now, it has finally been confirmed that the Ghanaian actor Chris Attoh and Damilola, his Nigerian wife are separated.
What makes it even more factual is that Chris was the one who let the cat out of the bag when he interacted with Bellanaija.
What Led to The Divorce of Chris Attoh and Damilola?
About 7 months ago, reports had it that the marriage of the two celebrities had hit the rocks but Chris, as well as his ex-wife, debunked the reports. However, in an interview with the aforementioned outfit, Chris revealed that he is no longer married to his wife.
We were not able to deduce the actual reason or circumstances that led to their divorce. However, Chris had jokingly told the media in an interview that his sisters (around the world) had always not been in support of the marriage.
The duo's divorce reports gained prominence after Chris posted several photos of his wife on social media, wishing her a happy second wedding anniversary on February 14, but Damilola failed to respond or do same.
But then, Dami later posted a birthday shout out to her husband, Chris proclaiming her love for him. Nonetheless, with Chris' confirmation, one can safely say that the two are no longer a pair.
Chris Attoh and Damilola Are In Good Terms
In the Interview, Chris spoke passionately about his ex-wife Damilola Adegbite and his son Brian. He revealed that despite the troubles of divorce, they are working together towards devoting time to their son. He said:
…Since the divorce, we are obviously now reworking things to create a new balance between work, spending time with and raising our son.
Even though they are no longer together, Chris noted that Dami is a wonderful woman and an amazing mother who will continue to be his friend despite their differences.
Chris and Damilola got engaged in August 2014, married in a private ceremony on February 2015 in Accra and had a son named Brian. The marriage which lasted for only two years was described as a fairytale from the start. The two became lovers after they worked together in the MNET series, Tinsel – a show that literally brought Damilola to the limelight and was her acting debut.
It can be recalled that Chris boasted of how lucky he was to find a hot, beautiful Nigerian woman (Damilola). He revealed that the main attraction between them was the fact that their birthdays were one day apart – Chris is on May 17 and Damilola May 18.
While getting to know each other, Chris said they share certain similarities and their desires are the same. Unfortunately, the spark which made them husband and wife didn't sparkle for long.
See Also: 45 Fast Facts You Never Knew About Kim Kardashian
Both Side Of the Story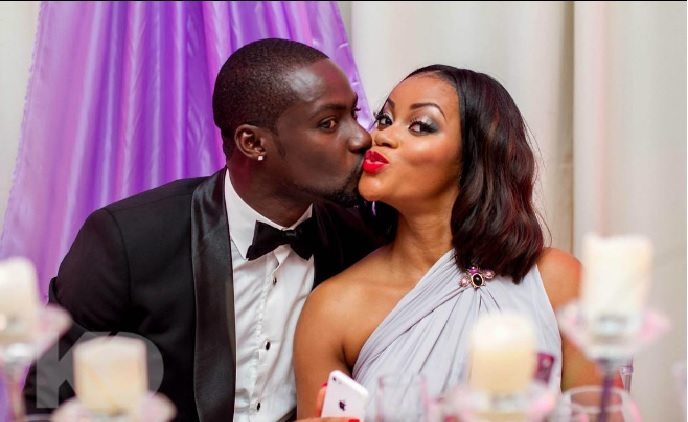 Shortly after their divorce became publicly known, the Ghanaian actor went live on radio to speak about the fundamentals of marriage; he expressed that respect, forgiveness, and submission are some of the things expected from a woman.
Speaking on Starr FM, Chris explained that a man is comfortable alone but if he finds a woman, that means he has found a good thing – a plus to his destiny. He further asserted that women need to trust the captain of the ship, which is an important factor for peace to reign in the home. He stressed that a woman who does not submit to her husband and trust his instincts is not going to be successful in marriage.
Chris denied the allegation of infidelity, saying he never cheated as there wasn't a reason for him to cheat.
Meanwhile, the Nigerian actress did not address her failed marriage directly but a statement she shared on Instagram offered her own side of the story.
"2017 was a tough year for me," she wrote. "One of the toughest of my life. My trust was betrayed in heartbreaking ways and I had to go through some very painful overwhelming changes. But in all this, I am eternally grateful because who I am, became crystal clear to me."
She said God proved Himself to her by giving her what she thought she really wanted but then, took it away as what we want isn't necessarily good for us. The actress said she's determined to stay positive and cheerful while the law of karma sort things out for her.
Having said that, Chris Attoh and Damilola have managed to find a way forward with their separate lives and have remained cordial. This was confirmed by the birthday wishes they exchanged in May 2018. Although their fans have pointed out the tension underneath the supposed good wishes.