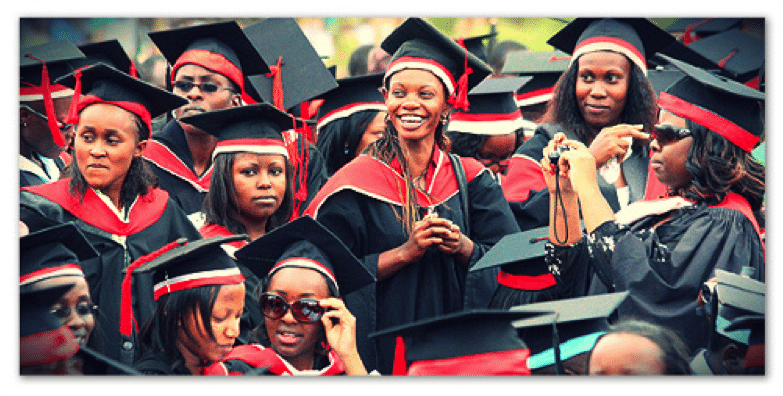 According to a statement made by BBC News Monitoring Department, Ghana is endowed with a good education system. The educational system in Ghana is modeled according to the British education system after independence, to help the students acquire practical skills in different fields aside from just reading and writing. The system has gone through several reforms and the current structure is the 6334 structure while the first 9 years is free and compulsory. In this article, we'll be looking at colleges and universities in Ghana.

Government Colleges and Universities in Ghana
Kwame Nkrumah University of Science and Technology, Kumasi: This is the biggest university in Kumasi, Ashanti Region. The public school used to be an affiliate of the University of London but was officially certified in 1961.
University of Ghana, Legon:  Founded in 1948 and based at Legon in Accra, Univesity of Ghana is one of the most known public Universities in Ghana. It caters to 40,000 students an boasts of  Rhodes scholar, a postgraduate scholarship award to study internationally.
University Of Education, Winneba: University of Education 
Located in Winneba, University of Education provides nothing short of quality education to over 30,000 students who hope to become teachers. To achieve her aim, the school employs professional and qualified lecturers. It also offers a conducive environment where talents and ideas can thrive.
University of Cape Coast, Cape Coast: Popularly called UCC, this university is another reputable university in Ghana. It is located at Cape Coast and was established in 1962. The school gained university status a year after its establishment and has since maintained excellence which it has promised from the get-go.
Universities of Mines and Technology, Tarkwa:
Umat is among Ghana new age universities having gained a university status in 2004. The public school was first established in 1952 but it became a school of mines in 1961 to provide quality education for Ghanian students who are basically interested in the mining industry with many engineering faculties such as Minerals, Computer, Mechanical, Electrical, Electronics, Mathematics and more. It is based in Tarkwa, Western Region of Ghana.
University of Development Studies, Tamale: This is another public school with multiple campuses for comprehensive and equal education to her students. The school is the nation's fifth public school to be established and is responsible for training thousands of students that will thrive in the job market.
Read Also: These Are the Most Expensive Universities In Ghana Now – No.1 Is Outrageous!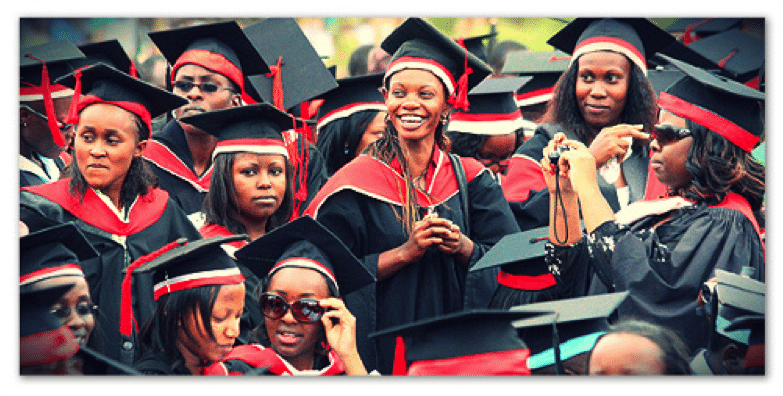 Private Colleges and Universities in Ghana (Affiliated to Major Ones)
University College of Agriculture and Environmental Studies, Bunso
UCAES was founded in 1963 to provide equal tertiary education to her students with a major aim of making future generation sufficiently fertile in their different disciplines. It is located at Bunso, East Akim Municipal, Eastern Region.
Catholic University, Fiapre Sunyani
This is one of the many accredited Catholic universities established across the world by the Catholic church for students' development. The school which was verified in 2002 offers numerous courses ranging from computing sciences and actuarial science to accounting and economics.
Central University College, Accra
CUC started out in 1988 as a pastoral training school and was known by the name Central Bible College. In 1993, it was renamed to Central Christian College. In 1998 it gained verification and became Central University College to deliver scripturally-based tertiary studies while remaining desegregated. The school caters to thousands of students and is known as one of the largest private schools in Ghana.
Ashesi University, Accra
Ashesi University was established by Patrick Awuah in 2002.  The school's primary aim is to train morally-correct entrepreneurial leaders in Ghana and in the whole of Africa. Ashei University gained international prominence for producing some of the most outstanding graduates in the business circle who standout in labor market and also for her graduate placement with almost all of them receiving enviable job offers, beginning a business or joining graduate school within six months of graduation.
Valley View University, Accra
Known as one of the biggest private schools in Ghana, Valley View University offers more than  40 university programmes and degrees. The school is run by one of the world's second Christian school system known as Seventh-day Adventist education system. The education system is in charge of up to 100 institutions.
Regent University College of Science and Technology, Accra
Regent University delivers wide-ranging courses in different departments. The private school is famous for her excellence that reflects in her graduate's accomplished careers. The school became a university in 2003.
Evangelical Presbyterian University, Ho
This is another Christian-based school in the country. It started operation in 2008 and is owned by the Evangelical Presbyterian Church, Ghana.
Islamic University of Ghana, East Legon, Accra
Privately-owned university, Islamic University offers different Islamic or religious courses as well as other secular courses including accounting, business studies, marketing banking etc. It was accredited in 2002 after it gained a provisional verification in 2001.
Presbyterian University, Kwahu
Established in 2003, Presbyterian University is a reputable school partly owned by the church and partly by the public. The school has the world's agenda in mind and works to develop her studies academically and morally.
Methodist University College of Ghana, Dansoman, Accra
As a church-owned university, Methodist University College produces ethical graduates who are respected in the labor market. The school caters to many students and offers different lucrative courses.
Ghana Telecom University College, Accra
As the name implies, Telecom University College delivers tech knowledge such as telecommunication engineering and communication engineering. It also offers degree programs and several other professional developments.  There is also a business school for entrepreneurs. Both the school and the business school were established in 2005 and 2009 respectively.
Ghana Armed Forces Command and Staff College-Masters Degree
Armed Forces Command and Staff College- Masters Degree is typical of its name and offers Masters degree programmes in defense and international politics to armed forces students.
Pentecost University College, Sowutuom, Accra
Pentecost is among the modern schools owned by the Chruch having being recognized officially in 1994.  It offers programmes in information, business and theology studies.
Full List of Colleges of Education in Ghana in Alphabetical Order
Abetifi Presbyterian College of Education, Abetifi
Accra College of Education, Lego
Ada College of Education, Ad
Agogo Presbyterian College of Education, Agog
Akatsi College of Education, Akatsi
Al-Faruq College of Education, Wendi/Droboso
Atebubu College of Education, Atebubu
Akrokerri College of Education, Akrokerri
Berekum College of Education, Berekum
Bagabaga College of Education, ER Tamale
Dambai College of Education, Dambai
Bimbila E.P. College of Education, Bimbila
Evangelical Presbyterian College of Education, Amedzofe
Enchi College of Education, Enchi
Gambaga College of Education, Gambaga
Gbewaa College of Education, Bawku
Foso College of Education, Foso
Jasikan College of Education, Jasikan
Holy Child College of Education, Takoradi
Komenda College of Education, Komenda
Kibi Presbyterian College of Education, Kibi
Mount Mary College of Education, Somanya
Mampong Technical College of Education, Mampong-Ashanti
Ofinso College of Education, Offinso-Ashanti
Nusrat Jahan College of Education, Wa
Ola College of Education, Cape coast
Presbyterian College of Education, Akropong-Akuapem
Peki College of Education, Peki
Presbyterian Women's College of Education, Aburi
Presbyterian Women's College of Education, Asokore
SDA College of Education, Asokore-Koforidua
St. Ambrose College of Education, Dormaa Akwamu
St. Francis' College of Education, Hohoe
St John Bosco College of Education, Navrongo
St. Louis College of Education, Kumasi
St. Joseph College of Education, Bechem
St. Teresa's College of Education, Hohoe
 St. Monica's College of Education, Mampong-Ashanti
Tamale College of Education, Tamale
St. Teresa's College of Education, Hohoe
Wesley College of Education, Kumasi
Tumu College of Education, Tumu
Wiawso College of Education, Wiawso
Wiawso College of Education, Wiawso