As a country, Ghana is privileged to have many banks operating in the region. The banks include both local as well as foreign. Each bank will offer different products targeted at a particular niche. Of the many products offered by the financial institutions, the current account is among the major service. This type of account is readily available from banks, credit unions, building society, or cooperative societies. Opening a current account in Ghana is pretty straightforward. Its requirements are basic and will take a very short time for the account to become operational. Prior to opening a current account, it is important to understand the following features of the account.
How To Open a Current Account in Ghana
What Is a Current Account?
A current account also referred to as a checking account is used for recurrent activities. There is no limit on the number of times a person may use the account for both deposits as well as withdrawals. It allows a person to pay for daily expenses as well as receive money. Check deposits, cash deposits, wire transfers, issuing standing orders, electronic payment, requesting a bank draft/bankers cheque, use of a debit card are some of the transactions that are made possible by a current account. Usually, current accounts in Ghanaian banks do not offer any interest on deposits. In order to transact, an account holder is issued with a debit (ATM) card and also a cheque/checkbook.
See Also: How to Open a Business Account in Ghana
Types of Current Accounts
Although the concept of current account remains the same, there are different types of checking accounts. The variance will be pegged on factors such as target market, nature of business, mode of opening the account, or transaction type. The most common types of current accounts are as follows:
Individual current accounts: – This account is targeted for personal use. It may be a solo or a joint account.
Corporate Current Accounts – It is used for business purposes. It is operated by a sole proprietor, a partnership, or a company.
 Diaspora Current Accounts – It is similar to a personal account but it is meant for expatriates working in the country. It is also used by people who receive or remit foreign currencies.
Foreign currency accounts – This account is domiciled in Ghana but transacts in foreign currencies instead of the local Ghanaian Cedis.
Children accounts – targeted for small children.
Student accounts – Suited for local students, or foreign students studying in the country.
Special group accounts – This account targets non-profit-making organizations, non-governmental organizations, parastatal, embassies, churches, foundations, trust funds, and many others.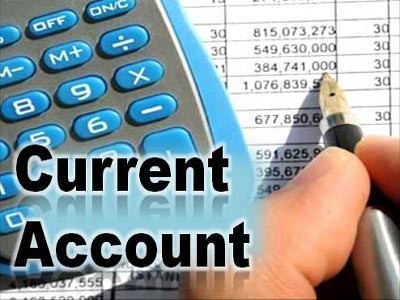 Requirements for Opening a Current Account in Ghana
Most of the requirements of opening a current account will be the same. However, there will be some variances depending on the category of the account. Requirements that apply to all the accounts include:
· The person to be of mature age i.e. 18 years and above with exception of children and student account
· 2 passport size photos for person intending to operate the account
· 3 months utility bills, tenancy agreement, or certificate of residence
· Signed Mandate form/ signature card
· References (for corporate, it has to be from another business)
· Completely signed account opening form and also KYC (know your customer) form.
· Identification (international passport, driver's license, national or alien I.D.)
· Minimum opening balance is also required (this will vary from bank to bank).
See Also: How to Open a Savings Account in Ghana
 Other Requirements are as Follows:
· Residence permit for a foreigner
· Employer's letter of introduction or pay slip for a salary account
· Certificate of Incorporation, signed and sealed board resolution, Articles of Association and Memorandum of Understanding for business account
· Partnership agreement for a partnership
· Admission letter for students without ID, and
· Copy of the page containing bio-data for Diaspora accounts.
The banking sector in Ghana is still developing. Although it will offer basic or the necessary banking services, the quality of service will differ from bank to bank. For instance, the ATM services are mostly operated by banks on a unitary system hence are not inter-networked unless it is Visa or MasterCard. The average lending rates offered by banks in Ghana are pretty high. They average between 20% and 25%. The Bank of Ghana is the body charged with monitoring and regulating the banking industry. Currently, there are about 28 private banks in Ghana. The main players include Ghana Commercial Bank, Barclays bank, Eco Bank, Standard Chartered, and Stanbic bank.