Ecobank Ghana is one of the commercial banks in Ghana licensed by the bank of Ghana. Being a member of the Pan African, this bank operates in thirty-two countries and is fully networked to serve all areas of the nation. The bank allows both residents and non-residents to open accounts after fulfilling given requirements. Generally, the process of opening an account with the bank requires an individual to fill an account opening form at any branch of the bank or online.
Registration Requirements for Current Account with Ecobank Ghana
Whether it's a personal or joint account, both residents and non-residents must fulfill the specified requirements to effectively create an account with the bank. Besides completing the account opening form, they also need one mandate card, valid proof of identity, which can be a national ID for residents or an international passport for non-residents. Residents can also use international passports during registration. A current driver's license and student identity card for students are also ideal for proving identification. Applicants also need to submit two passport photographs.
For residents, they only need an employer's letter of introduction while non-residents may use a similar letter, pay slips, bank statement, or tax clearance certificate. Proof of address is necessary for both residents and non-residents. This can be in the form of a certificate of residence, utility bills for previous three months or tenancy agreement. Residents can also use site visitation reports while non-residents present duly notarized credit card statements as proof of address. A residence permit is necessary during application for foreign residents. Lastly, residents and non-residents will need to provide answers to questions on Know Your Customer' document provided by the bank.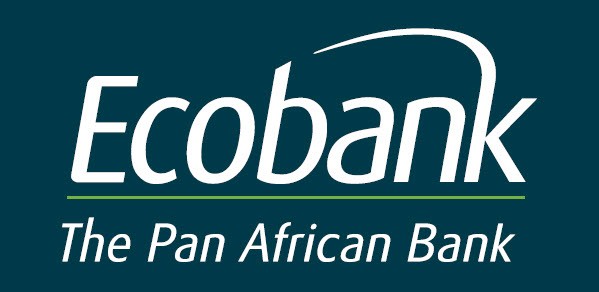 Opening an Account with Ecobank Ghana is a simple and straightforward process for individuals from different countries. There are some extra requirements for certain countries that must be fulfilled by their nationalities for the successful creation of their account. In place of a resident permit, a Kenyan needs an alien ID. People from Senegal, Chad, and the Central African Republic need proof of earnings.
See Also: A Comprehensive List of Biggest Banks in Ghana
The tax identification certificate is necessary for Gambians, 2 references for Nigerians, 2 letters of introduction for Kenyans, national health insurance card as a form of ID for Ghanaians and PIN certificate for Kenyans. Ghanaian students require admission or supplementary forms while Tanzanians require the mandate card. The non-resident account also has specific requirements for individual countries, which are availed by the bank's customer service agents.
Registration requirements for a savings account
Ecobank Ghana understands the importance of saving for future use hence offers you room to get the most of your money saved. An Ecobank savings account comes with a debit card that gives you access to over four thousand POS and ATMs across Africa. The account comes with certain features created to benefit you. Some of these features include internet banking, mobile banking, debit card, SMS alert, monthly e-statement, as well as e-alert. The additional options available are standing order and current account if eligible. To create Ecobank savings account in Ghana, you will need to fill in the opening account form at any of the bank's branches or online. The savings account can be individual or joint. The forms for opening are readily available for download on the bank's website.
Internet banking services
Ecobank facilitates efficient management of cash by its members through internet banking services. These services keep information at your fingertips for crucial and sound decision-making. With internet banking services, account holders can get access to real-time information about their accounts from anywhere. Whether it's in an office, at home or remote location, all information is channeled effectively and efficiently. Some of the details accessed by account holders include account history, statements, make balance inquiries, term deposit as well as transaction details among others.
Mobile Banking Services
The introduction of mobile banking services into the Ghanaian market allows account holders to access information about their accounts straight from their mobile phones. The account holders can transfer money from their bank accounts to their phones, between Ecobank accounts as well as check balances. This happens at their own convenience; meaning at any time and from anywhere. What's more, the services are safe and easy to use. This product is also useful in payment of different bills for goods and services through available networks.