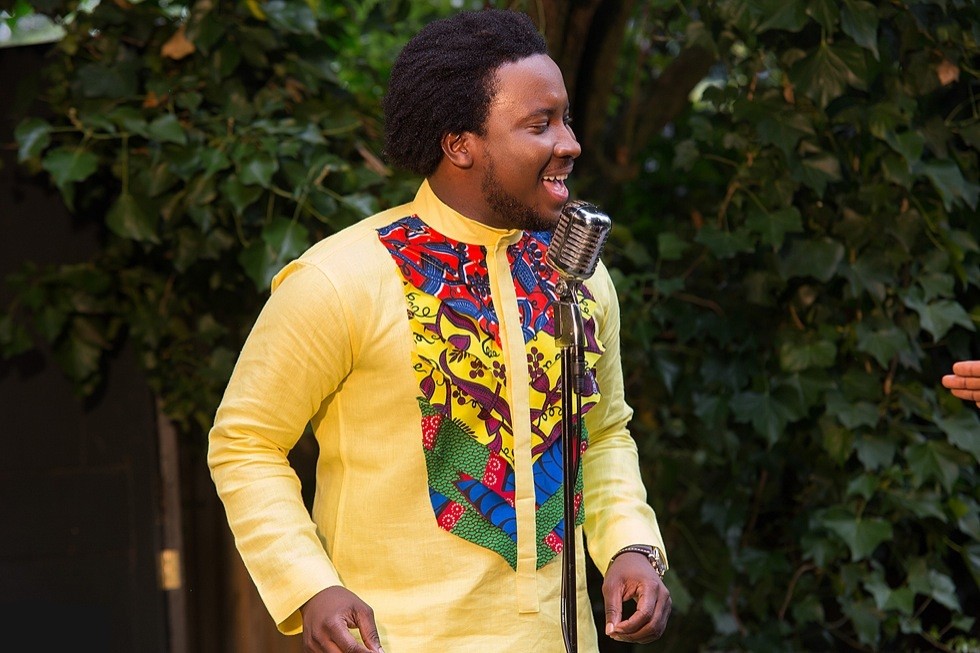 Minister or General Sonnie Badu? A Ghanaian gospel superstar based in the UK, has continued to upgrade his status and is making Ghana proud through his multiple international award winnings as a gospel singer, songwriter, author, producer, TV presenter, entrepreneur, and philanthropist.
You will be thrilled to know that his journey to fame was propelled by his decision and promise to God to worship him with great soul lifting songs all the days of his life. After his near death encounter  at the age of 18, young Sonnie Badu realized how precious life can be serving God. How did that happen? Let's find out more!
See Also: 10 Things You Must Know about Badu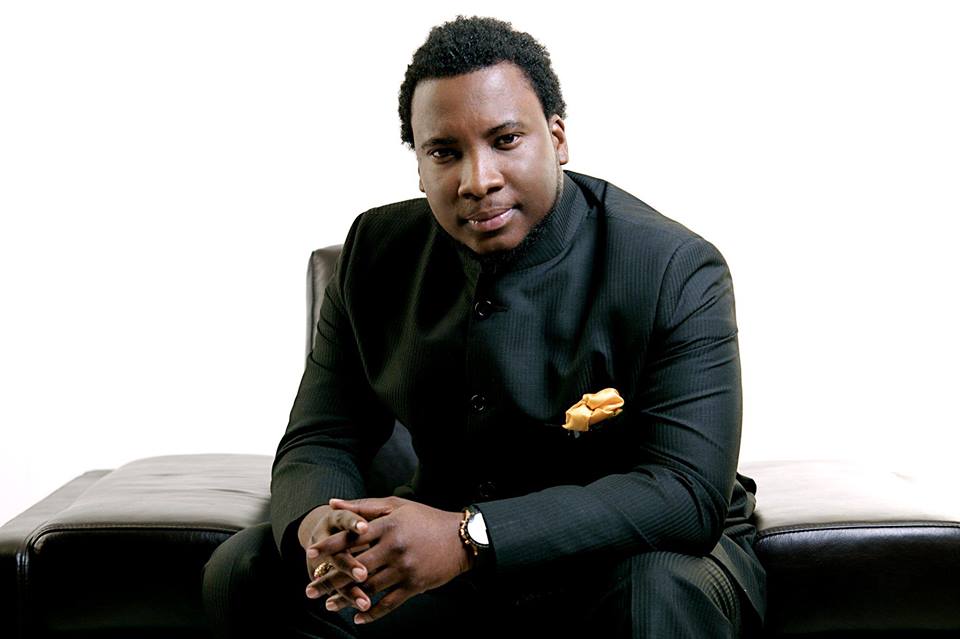 Early Life of Sonnie Badu
Sonnie was born in UK, but was brought back to Ghana to have a taste of his fatherland and attain secondary education. Raised in a strict christian upbringing by his father, Rev. Agyeman Prempeh who is an eminent pastor in the capital state Accra, Sonnie grew up with so much discipline. But growing up for him wasn't all pancakes and honey, as he was struck by a deadly virus that hampered his dream of being an international soccer player and maneuvered his destiny. He stated in reminiscent that it was at that moment as he lay on the hospital bed slipping in and out of consciousness, and his mother was singing hymns into his ear that he made a vow to rededicate his life to God, if he survived that illness. It was a decision needed by God to direct his destiny and thus "The Worshiper" was born.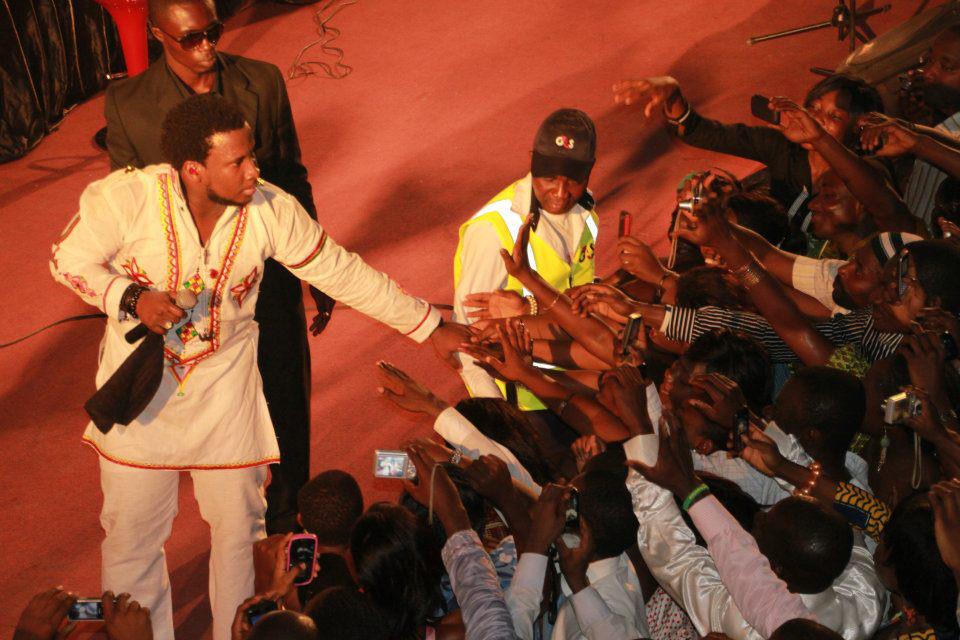 Rise to The Pinnacle of Achievements
Moving back to the UK to further his education in Music was one of the many privileges God accorded him to guide his course. His career started after his graduation from Lewisham Southwark College London and his first sensational performance album "Lost in his Glory" was released. Minister Sonnie Badu as he is now called organised the first Africa Worship concert in UK. The event was a success with distinguished guests to crown the occasion. On  21 March 2008 which was a Good Friday, "Africa Worships with Sonnie Badu" was launched, the concert focused on raising awareness and funds for the needy and the launch of his first book entitled "The Worshipers Cry".
The same year precisely on 29th November 2008, he organised another headline event entitled 'RAW Worship-Ignite My Fire', an event where he launched his second book entitled "How To Activate Your Miracle During Worship". It was a night of pure worship and miraculous healing and testimonies. In addition, Sonnie has written more books; including When the Music Fades, 101 Worshippers Wise Words, The Worshippers Daily Devotion and he's still writing more. His songs also include performance collaborations with other gospel song artist such as; Juanita Bynum, Cece Winans, Lionel Peterson, Alvin Slaughter, Donnie McClurkin, Noel Robinson, Mike Aremu, Ron Kenoly, Bebe, Muyiwa and Sammy Okposu.
[youtube_video video_id="pK0w36mtodY"]
Gospel Music Awards
He received numerous awards and Salutions in 2009 for his contribution to the gospel community, BEFFTA (Black Entertainment Fashion and Film Award). He also received three awards at the Gospel Music Awards Italy in the categories of Best Gospel Artist in Europe, Best Worship Artist of the year and Best Worship song for his hit single "Covenant Keeping God" , including the Best Gospel Male at the British Gospel Music Awards. In 2010, Sonnie Badu received two awards in a row of one month, viz: Best Gospel Artist at the 2010 African Music Awards (AMA) held at the Wembley Arena in London on October 15th, 2010 and Best Musician at the GUBA Awards, held in London on October 24th, 2010.
Other Professions
Sonnie Badu is the CEO of a range of businesses both in Ghana and the United Kingdom. Amidst his range of businesses, Sonnie set up K and O Estate Agency that is responsible for selling houses, his very own Ministry – Sonnie Badu Ministries (SBM), a Christian ministry with focus on winning souls for God, and to broaden his ministry. Sonnie founded the worship radio; an online radio station and the "I magazine" which helps to promote his ministry, and his orphanage home "Thy Dwelling Place" is one of many evidence of his philanthropic involvements. Sonnie Badu is described as the young man with the golden voice; others esteem him for his ability to move audiences. However these talents find their greatest expression because of His Love for God. Currently in the UK gospel industry, he is hailed as one of the most celebrated and influential worship leaders to emerge from the African church sector in recent years. He is heating up the church circuits with his energetic sound and colorful mix of contemporary and African praise and worship with a style so diverse, he appeals to every preference. Well have you ever wonder how he handles all these affairs? Here's what he has to say:
"I make time, it's therapeutic for me and also because I am a multi- tasking person and I love what I do".
I guess the major lesson for you to learn from the legendary worshiper would be – when you work with God, everything falls into place! What do you think?.