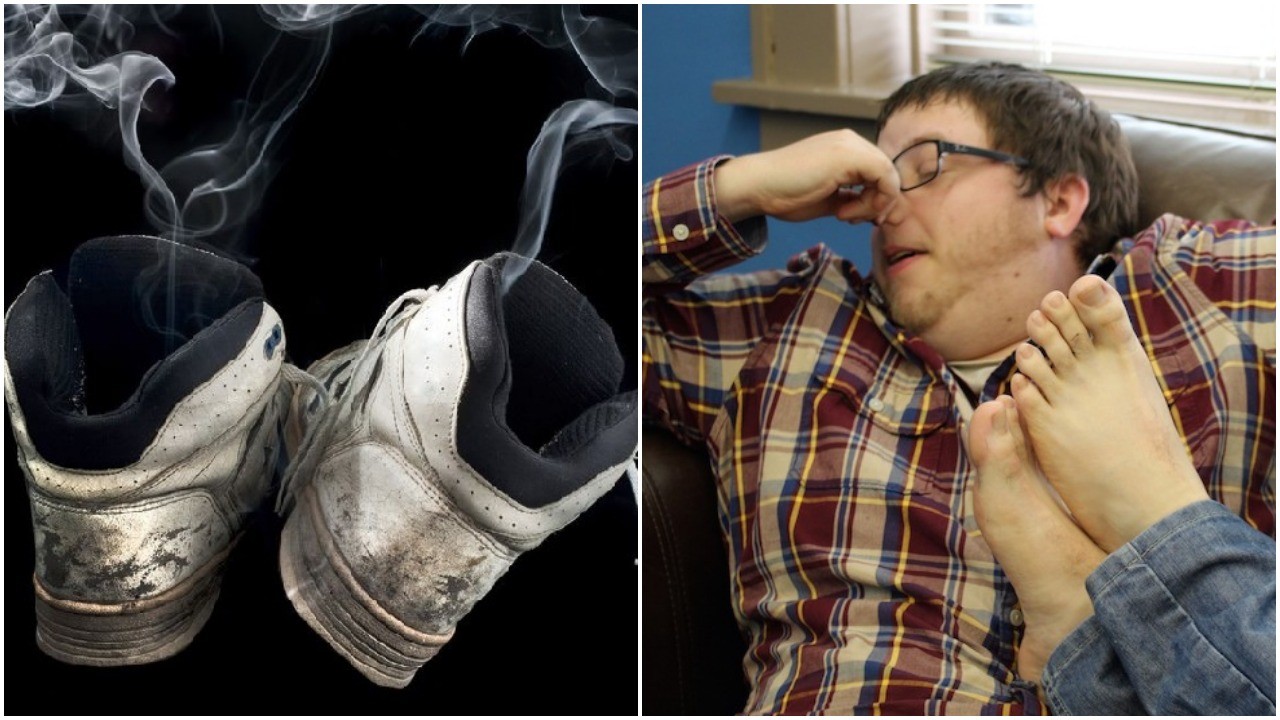 So you both went to your house after a long wait in traffic and she decided to rest for a drink at your place, then you refused to take off your shoes till she left. We understand; you are worried about your stinky feet. Well, that really shouldn't be a problem anymore if you adhere to these steps. One cannot say it is only inherent in men. Hence, this is a must-read for everyone. You will learn how to get rid of stinky feet and shoes once and for all with these simple steps.
Foot odor mostly occurs as a result of excess moisture, sweating on the foot. First of all, clean feet and shoes prevent odor from your feet. It might sound common but a lot of things determine a clean foot, and of course clean shoes. Treatment to prevent stinky feet and foot odor should concentrate on three things – wearing the right footwear, controlling sweat and moisture, and keeping a clean foot.
Getting Rid Of Stinky Feet And Shoes
1. Wash Your Feet After Having Your Bath Every Day In Warm Water
Although you wash your feet alongside your whole body while bathing, it's important to pay special attention to your feet by washing it separately in warm water. Scrub thoroughly with a sponge around and in between your toes. Dry your feet thoroughly including in between your toes after washing.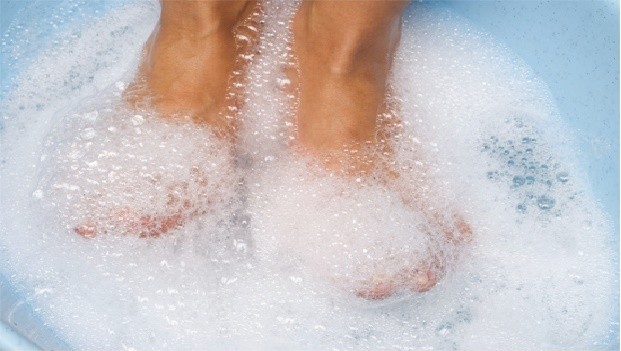 2. Tea Bag Soak
After washing, employ one of the many soaking methods, like the tea bag method. Soak your feet in strong black tea for thirty minutes a day. Use at least three regular sized tea bags. Boil for fifteen minutes, and pour into a small bowl. Add little water to make the tea cool enough to soak your feet in. Soak them for about thirty minutes. Because it is acidic, the tea will have an antibacterial effect that can reduce foot odor or stinky feet.
3. Apply An Antibacterial Cream
There are antibacterial creams designed for the foot at very affordable prices in stores. You can get one for yourself, or use a deodorant if you can't find one. Spraying your feet with antiperspirant or deodorant will help prevent foot odor. You can also use antiperspirant for the underarm on your feet, so you don't embark on an endless journey looking for the right one for your foot.
4. If You Can, Do Not Wear The Same Shoes 2 Days In A Row
If you do this, you would be giving your shoes more time to dry before wearing them again. But before you object; we know that some people may not have the luxury of possessing very many pairs of shoes. So, just dry your shoes very well each day, if possible under the sun before wearing them again.
5. Freshen Your Shoes
One of the methods you can device to freshen your shoes is this; place fresh orange, grapefruit, lemon, or lime peel into the shoes. Researchers have revealed that fresh citrus peel has a strong smell because of its essential oils. After drying your shoes, leave fresh citrus peel in them overnight and remove them before using. This will surely change the smell of your shoes.
6. Say No To Dirty Socks!
Dirt and odor from a dirty sock will definitely transfer to your feet through moisture. Always wear a fresh pair of clean socks every day to prevent moisture, bacteria, and odor from getting to your feet.
See Also: 12 Most Stylish Hairstyles of your Favourite Ghanaian Celebrities 
Meanwhile, baby powder is also good for reducing odor. It has a pleasant and subtle smell, and it could help your feet from sweating. You can either pour it into your shoes or on your feet after washing at night. If you have to wear cover shoes, you can apply it before putting it on, as it will not show. If you have to wear a shoe that exposes your feet, then you can leave it for the night.
Adhere to these guidelines daily for at least one week, and you will begin to notice changes in the odor of your feet and shoes. Continue until you get the desired result.