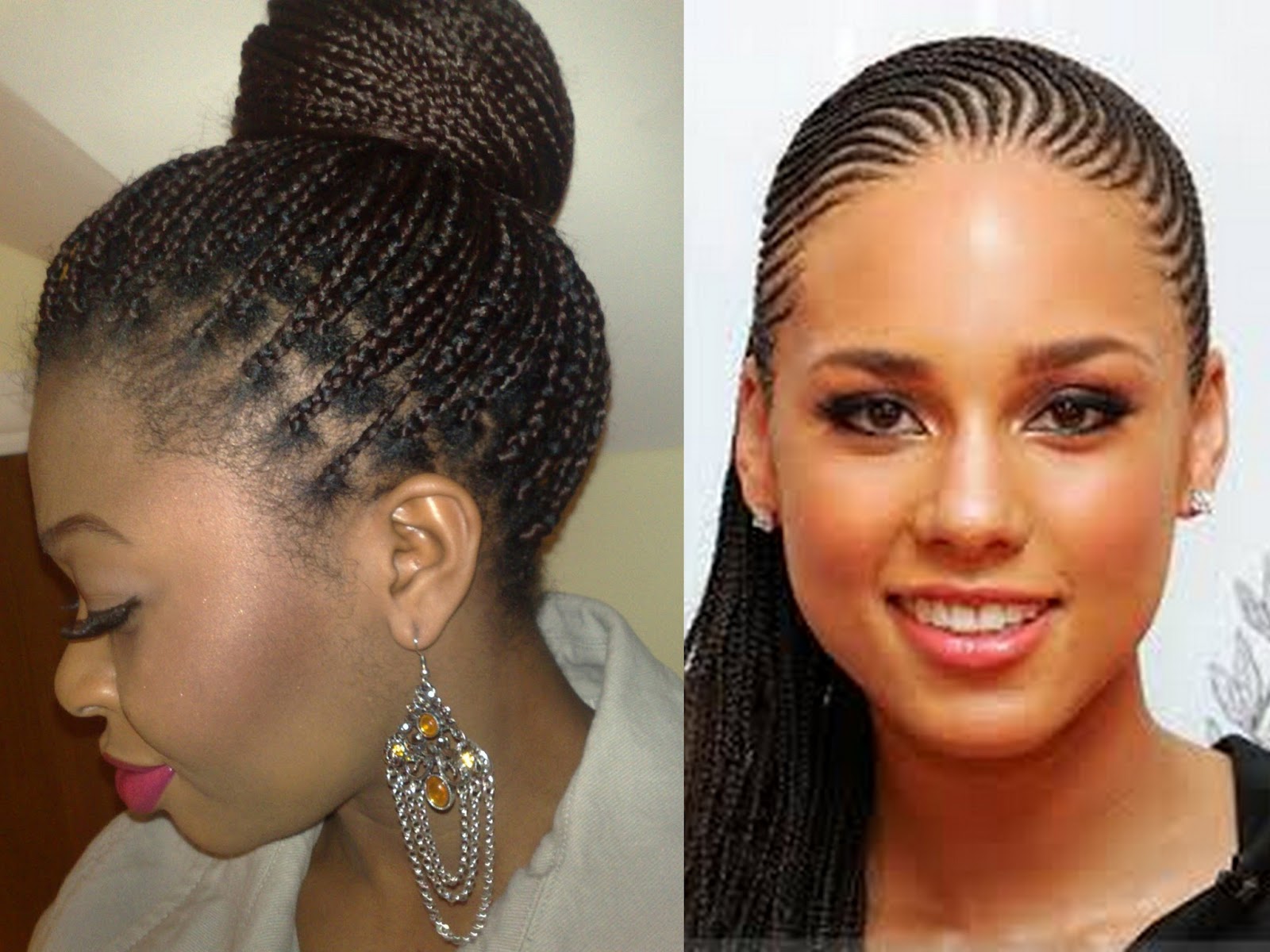 When it comes to braiding in Africa, Ghana takes the lead. For so many reasons, Ghana braids are the best. They are usually detailed, stylish, and very easy to make. Ghana braids is an African style of hair that is found mostly in African countries.
Although making Ghana braids usually requires a special skill, they look very nice and attractive at the end. In addition to this, they last longer and have the ability to stay for months without appearing scruffy (if taken care of properly).
The Ghanaian braids have several names. While some call it Banana cornrow, others refer to it as Cherokee cornrow, Invisible cornrow, Ghana cornrow or Pencil braids. Irrespective of whatever name one chooses to call it, one unique thing about it, is that it looks beautiful on everyone regardless of the person's complexion or the shape of the head.
Unlike normal braiding of hair, it utilizes a very unique technique of braiding as it requires continuous adding of hair into a single cornrow. Ghana braids can be worn by women of all ages and social status. They usually come in different sizes, pattern, and combination. While most women settle for long length, a few go for short length but their intricate finish is always superb.
Talking about color, there are a thousand and one colors to choose from in the market. Although most women prefer making their hair with single-colored extension, others, especially the younger ones, prefer mixing the colors, thereby coming up with about three to five colors. Truth is, colors are always a glamorous addition – be it the Ghana braids, the Senegalese twist, or other African braids.
Some common Ghana braids include:
Ponytail with Thin and Thick Cornrows
fishbone pattern Ghana braids – if you wish to try different hairstyles, do not forget to include the fishbone pattern on your list.
Center parted long plaits
Whirlpool braids – this style is recommended for women who would want to wear a playful hair. It's not for everybody but mostly for stylish ladies.
Side-swept braided style
Blonde asymmetrical pigtail
One side braided hairstyle – Unlike the typical Ghana braid, this style is unique. It is best made with different colors and is famed for its unique shape and form.
Skinny braid
Curvy braids and long tail – this style keeps the hair secured for a long time.
Woven updo
Chunky Ghana braids
Angled cornrow with braided parts
Thick Conrow in a bun
Twisted mohawk – The Mohawk braids are usually very nice for evening events. It takes a lot of courage to try this hair as well.
Extra thick braided bun
Mohawk style with extension
Braided ballerina bun
Multicolored extension braids – as the name implies, it matches any color of body wear.
Ombre Ghana braids
Jumbo cornrows
Ghana ponytail – This style is very common among women simply because it's very easy to make and most times, it doesn't take hours to come up with it.
Banana row Ghana braids – this style is also common. It, however, looks good on most people. It is simply classic and superb.
Middle Parted Pigtail Bun – We've seen a lot of parted hairstyles but the middle parted pigtail bun is different. It runs down from the middle of the head.
Ghana Swirls With Elegant Side Bun – this style is mostly worn by older women and often seen in wedding ceremonies. Ghana swirls offer the perfect mix of ease and trend. Why not give it a try?
So, next time you are thinking about hair inspiration, do not forget Ghana braids. A few women are blessed with elegant long hair but sadly, most of them do not know how to utilize and make it classy. The aforementioned hairstyles may take a little time but the finish is usually worth it.
Check Out: 12 Most Stylish Hairstyles Of Your Favorite Ghanaian Celebrities
Here are some pictures of the most stunning and most beautiful styles of Ghanaian braids, we hope you'll find them interesting.