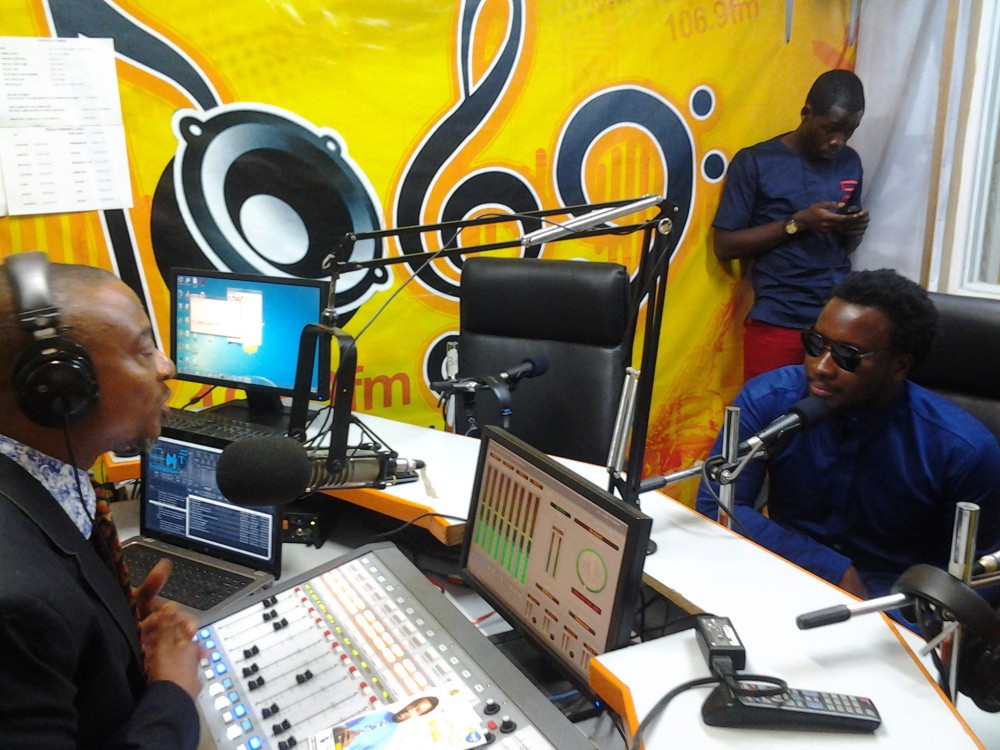 Ghana Gospel music industry is changing at a very fast rate. There is quite a lot of emerging gospel musicians from Ghana who are very keen on following on the footsteps of the well-established Ghanaian Gospel music singers who have been able to make a fortune out of this rewarding industry.
The rapid changes in the way gospel music is perceived by the general public has seen an increase in demand for these soothing songs that are well composed to enrich your soul with spiritual vigor. Ever wondered how you can be able to listen to Ghana gospel music online without making a payment! Well, there are a number of well-proven ways that can be used to listen to the latest versions of Ghana gospel music online. Below are two common ways.
1. By Listening to Ghana Online Gospel Radio Stations
One basic question that is usually asked is this; How can one use online radio stations to listen to Ghana Gospel Music without paying for it? Well, there are a number of ways that you can do this. First of all, you can decide to search for your official favorite Ghanaian online radio station website by typing its name on search engines that include Google and even Wikipedia Search.
Care must be taken to ensure that you are on the right platform since there might be numerous online radio stations that might be having the same name as the one you are looking for. Once you get to their official website, you can decide to listen to your favorite gospel songs by staying tuned to their programs. It is important to note that some online gospel radio stations are well designed with a platform where you can access all the gospel songs that they have with just a single click of a button.
This will give you an opportunity to choose what to listen to without waiting for the person in the radio studio to make a choice of what gospel song you will be listening to as you access their online services. Several gospel radio stations are available in Ghana, these include Anidasoo Radio, Jesus Power Radio, and Peace Fm, that brings you a collection of gospel songs with other comforting songs.
2. By Accessing Online Ghana Gospel Music Stores that Offer Free Services
There are quite a number of online stores with Ghana gospel music. Some of these online stores do not charge you for listening to the available gospel songs. Such sites offer you a great opportunity to listen to your favorite Ghana gospel songs online without paying a single cedi. The latest Ghana gospel songs by Cwesi Oteng, Herty Borngreat and Sonnie Badu can be found in these online stores.
It would be important to let you know that some online stores with Ghana gospel music give their subscribers an opportunity to download a song or two to their devices without paying. These online sites are highly recommended for one to listen to their favorite Ghana gospel songs as an opportunity to possess a copy of your favorite music is available on these sites.
It is also important to note that there are other online music stores that give their subscribers an opportunity to listen to Ghanaian gospel music for free but charge them if they try to download the song to their devices. It is for this reason that people are advised to take real care before attempting to download a local Ghanaian Gospel song to their phones or electronic gadgets without prior knowledge of the owner.
As the Ghana gospel industry rapidly grows, it would be important to urge the men and women of Ghana to support their local gospel musicians and ensure that they are able to earn a decent living by producing spiritually lifting songs. This can be done by encouraging their efforts through continuous listening to their songs and purchasing original and genuine copies of their albums. Any attempt of song piracy should be condemned. Overall, there is light at the end of the tunnel as the emergence of some young highly vibrant gospel musicians in Ghana is giving hope to the coming generations of Ghanaians who would like to venture in the gospel music industry.