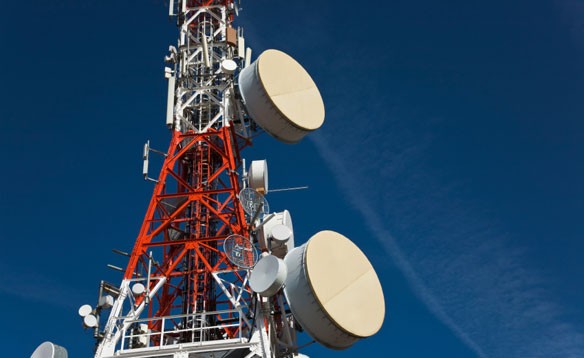 The telephone system in Ghana is run by Ghana Telecom. Mobile Telecommunication has become very popular since the first cellular phone service was initiated by Mobitel in 1992. In that year, only 19,000 Ghanaians owned mobile phones. Six years later, the number of mobile phone users in the country increased to 43,000 and by the middle of 1999, the number increased to 68,000. We have a compiled this list of some of the leading Ghana telecommunication companies, and we do hope you'll find it useful.
List of Leading Telecommunication Companies in Ghana
The Ghana telecommunication companies listed below now compete for cellular customers in the country today.
1. MTN Ghana
MTN Ghana is a subsidiary of the South Africa-based multinational mobile telecommunications company MTN Group, operating in many African, European and Middle Eastern countries with its head office situated in Johannesburg. MTN is the market leader in the increasingly competitive mobile telecommunications industry in Ghana. It offers subscribers a wide range of exciting options under Pay Monthly and Pay As You Go Services. MTN Ghana is one of the leading Ghana telecommunication companies.
MTN (Scancom)
Ridge Towers, 10th -12th Floor,
17 & 19, 6th Avenue,
Ridge, Accra
T : (24) 430-0000
F : (21) 231-974
E : [email protected]
W: www.mtn.com.gh
See Also: Ghana Internet Service Providers (ISPs)
2. Gateway
Gateway is a leading pan-African connectivity service provider operating Africa's largest international network, directly connecting over 40 African countries. They have a long history of innovation in Africa, with operations dating back to 1991. Their base of over 1,200 large customers includes Africa's leading mobile and fixed-line telecom operators as well as multinational and large businesses from the oil/gas, banking, mining, and manufacturing sectors.
Country Code: +233
Gateway Communications
53, Patrice Lumumba Road,
Airport Residential Area,
Accra
T : (21) 701-0015
E : [email protected]
W: www.gstelecom.net
3. Mobile Choice
Mobile Choice is a competent corporate establishment that provides marketing and distribution opportunities for telecommunication service providers, Mobile Choice is one of the leading Mobile Telecommunication companies in Ghana
Mobile Choice
37, Giffard Road,
Opposite Trade Fair,
Labadi, Accra
T : (21) 763-958
F : (21) 763-959
E: [email protected]
W: www.mcghana.com MTN (Scancom)
4. Teligent Wireless
This company offers a complete telecommunication setup to businesses of all sizes including computer networking, telephony cabling, PBX setup and Digital phones (by Aastra), Fixed Wireless Services, wireless Fax and Internet, Bulk SMS and other communication services that enable you to cut down on your telephone bills by 30%.
Teligent Wireless
18, Lokko Road,
Osu, Accra
T : (21) 776-068
F : (21) 774-299
E: [email protected]
W: www.teligentwireless.com
5. Airtel Ghana
This company offers innovative standard and value added services for your personal and business use, Airtel Ghana is not just one of the leading Mobile telecommunication companies in Ghana but also in the world.
Call Centre 
Call (toll-free) 24 hours, 7 days a week on 121 from your Airtel phone, 0260 000 121 from other networks within Ghana or +233 260 000 121 if you are calling outside Ghana.
Mail 
Bharti Airtel Ghana Limited
Airport City Accra
Private Mail Bag
Accra-North,
E-mail
[email protected]
6. Tigo (Millicom)
Millicom International Cellular (MIC) S.A., operators of Tigo, is a leading international developer and operator of cellular telephone services worldwide primarily in emerging markets operating across Latin America and Africa. Tigo provides affordable, widely accessible and readily available cellular telephony services to more than 30 million customers in 13 emerging markets in these continents. Tigo is one of the leading mobile telecommunication companies in Africa today.
Millicom Place,
Barnes Road, Accra
T : (27) 755-5888/1006
F : (27) 750-3999
E: [email protected]
W: www.tigo.com.gh
7. Vodafone Ghana
Vodafone Ghana is an operating company of Vodafone Group Plc., the world's leading mobile telecommunications company, with a significant presence in Europe, the Middle East, Africa, Asia Pacific and the United States. Vodafone owns and operates networks in over 30 countries and has partner networks in over 40 additional countries, Vodafone is one of the leading mobile telecommunication companies in Ghana
8. Globacom Ghana
With millions of subscribers in Nigeria and the Republic of Benin, and the recent acquisition of operating licenses in Ghana and Cote d'voire (Ivory Coast), Glo Ghana's vision is fast becoming a reality. Globacom Ghana is one of the leading telecommunication companies in Ghana.
Head Office
GLO Mobile Ghana Limited
4, Adjuma Crescent, South Industrial Area, Kaneshie,
Accra.
Ghana
9. Expresso
Expresso is a telecommunications group currently operating in Senegal, Mauritania, Guinea, and Ghana
Expresso Telecom Group
Saba Tower 1, Level 31
Jumeirah Lakes Towers
P.O. Box 57593
Dubai, UAE
T: +971 [0]4 435 5750
F: +971 [0]4 435 5837
W: www.expressotelecom.com