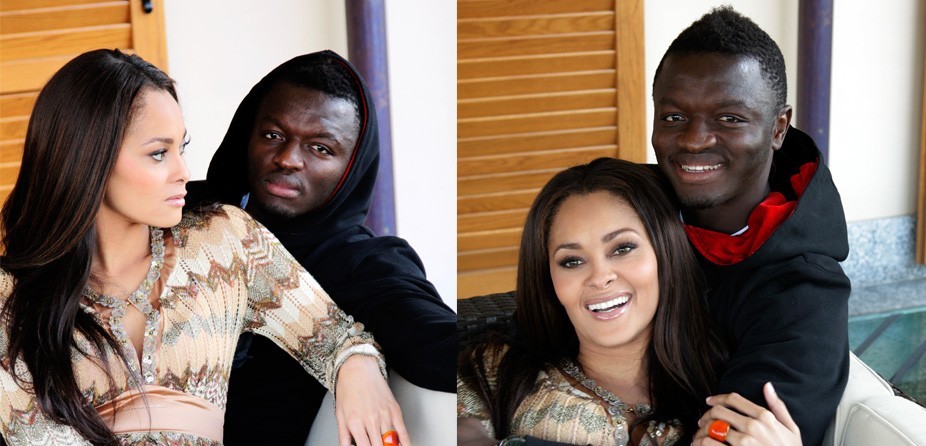 Many Ghanaian celebrities have excelled in their marital lives despite the constant eye of the media that follows them around in their daily endeavors. A deep search has come up with the fact that some of these celebrities have had to be friends with their spouses for quite a reasonable period of time before deciding to get married. Most of these power couples started out as friends, moved on to be close friends and ultimately, the friendship evolved to being married.  Some of them might not have known that they would eventually end up together, but their marriages are a result of friendship.
So for these ones, there may be no such thing as "Celebrity marriages don't last". Have a quick glance below to see some of your most loved celebrity couples who have weathered the storms on the path to marital bliss. Some of their stories are guaranteed to take your breath away because some of them became celebrities by marrying celebrities.
1. Joseph Van Vicker & Adjoa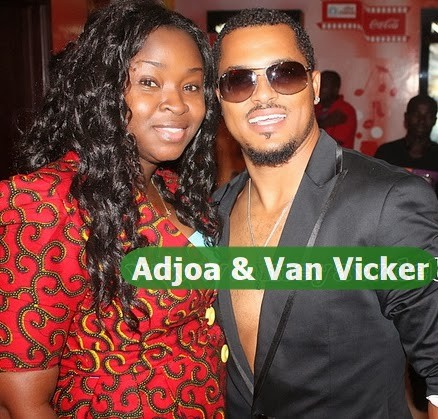 Nollywood/Ghallywood superstar, Van Vicker and his wife, Adjoa dated for over 10 years and have been married for over 10 years now. They met in 1993, long before Van Vicker even went into the entertainment industry. By the time they eventually made it to the altar in 2003, his career in acting has been set in motion even though he had not attained his present height of wealth and fame. According to Van Vicker, she is more of a friend than a wife to him. Considering that most other celebrity couples have not been together as long as they have, I'd say that's true. They celebrated 20 years of togetherness in 2013.
2. Sulley Muntari & Menaye Donkor
Superstar footballer, Sulley Muntari met Menaya at the 2006 World Cup hosted in Germany. They became friends but stepped up to dating almost a year later. The lovebirds went from being bosom friends to dating and eventually decided to tie the knot. The highly attractive model, Menaye Donkor, in an interview with Dzifa Smith on The Late Nite Celebrity Show, revealed that Sulley Muntari had persisted for about eight months before he got an answer to his love proposal. The two courted each other until 2010 when they eventually decided to get married. Their friendship was not all rosy, but it survived a lot of break up rumors and led them to the altar. We consider this quite a feat because celebrity relationships are not known to last long.
3. Okyeame Kwame & Annica
Celebrities may not find it hard to get a life partner. However, the huge challenge they face lies in their ability to keep the relationship unharmed and unbroken 'until death do them part' as they have vowed at the altar and since the marriage is continuously put at risk by the trappings of fame, that could be very difficult. In the case of one of Ghana's best Afro Pop artiste, Okyeame Kwame and his manager wife, Annica, they met for the first time at Amakom round-about in Kumasi, when Annica was still a National Service personnel. The two lovebirds were friends for over 5 years before they got married. Okyeama once confessed that he spent a total of GHC300 on his wedding because Annica who was his manager saw no reason why they should waste their hard-earned money in feeding a bunch of people simply because they wanted to get married. That's what friendship brings to the table!
4. Kwadwo Nkansah Liwin & Patricia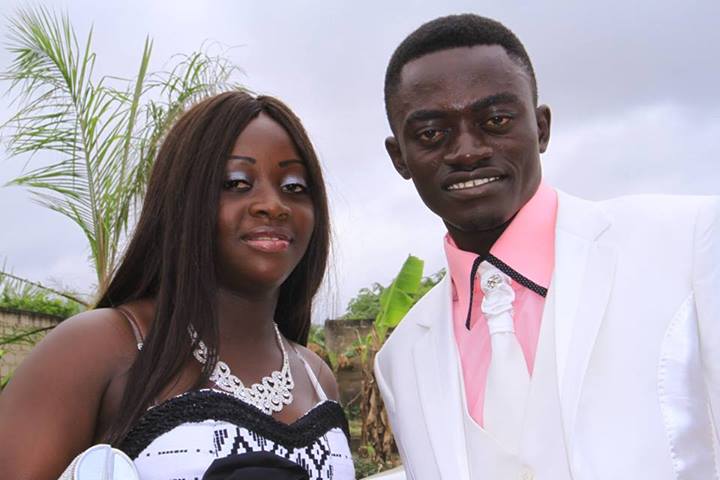 When he began his acting career, Kwadwo Nkansah Liwin gained prominence as Ghana's ugliest actor. In an interesting turn of events, he became a highly-sought after actor, with women milling about him endlessly. Surprisingly, Patricia Afriyie was a junior high school student when she started being friends with Liwin. Their friendship continued even after Patricia's graduation from school. After several years of patiently encouraging each other, Liwin gained fame and wealth and decided to take his relationship with Patricia to the next level. The stunning lady currently has a son with the comedian. Their marriage is quite amazing and well-admired by Ghanaians mostly because he did not forget her labor of love when he became rich.
5. Essien And Akosua Puni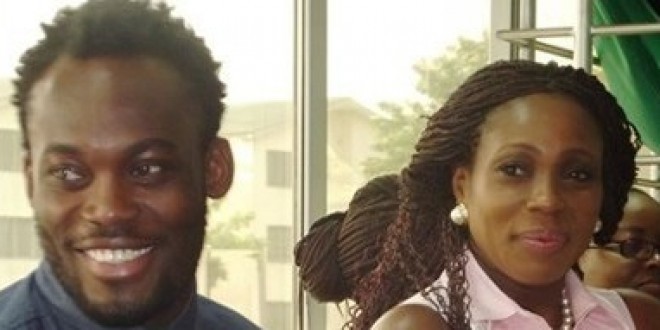 Former Black Stars midfielder, Michael Essien and his celebrity wife, Akosua Puni might not have flaunted themselves every day for people to see, but they certainly started out as co-workers. Puni used to be Essien's publicist and adviser. When things didn't go well between Nadia Buari and Essien, he went back to the shoulders he had always cried on. As we speak, they are married with kids. The cute lady has been there as always. Clearly, their marriage is blessed.
6. Abeiku Santana & Genevieve
After 2 years of painful divorce, Ghana's finest radio presenter Abeiku Santana decided to give marriage a second chance. Unbelievably, Abeiku Santana and wife, Genevieve first met each other 13 years ago. After some years of friendship, the two decided to tie the knot. Presently, they are the loving couple we know.
7. Kontihene & Dulcie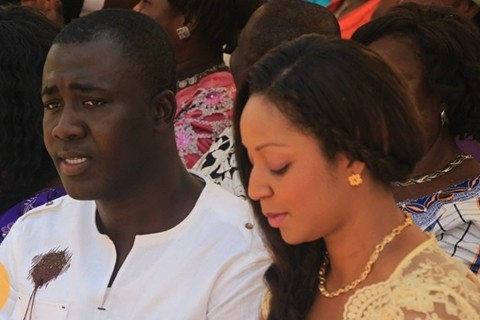 Emmanuel Nana Appiah Boateng, popularly known as Kontihene, revealed that his relationship with his wife, Dulcie Omane Boateng, started out as a good friendship. They were "strictly friends" and continued being cool friends for about eight years after he met her in the US. Their friendship was well-built and eventually turned into something greater. Dulcie is a successful businesswoman.