Have you ever wondered how possible it is to have a television set that comes on when you clap or when you blow air from your mouth? Have you ever thought about being in a car without an engine that simply starts when you push a button sewn to your dress? Have you ever had a speaking change-over-machine that tells you the exact location of a fire or an electrical fault in your home? If you have ever imagined any of the above, imagine no more because they have become reality. This is neither fantasy nor magic. Surprised? Don't be, these things are being produced in Ghana, not in America, Asia, or Europe.
Thanks to Apostle Dr. Kwadwo Safo, owner of the Kantanka Group of Companies, Africa can now boast of inventors. Apostle Safo is a naturally talented inventor, preacher, innovator, physicist, chemist, biologist, agriculturalist, and philanthropist. He has no formal technical background, yet he thinks, dreams, imagines and invents as he pleases, in fact, he is a master of himself.
His "city" is a large tract of land at Gomoa Mpota in the central region of Ghana which is about 45 minutes drive from Accra the capital city. His flag (blue, red, yellow and white stars embossed on the blue hue) is placed at the junction on the highway leading to his location. The city is vast with big buildings and an atmosphere that is pretty much engaging and amazing. The more interesting thing about the location is that it has tortoises of which the oldest is 40 years old and also a porcupine, proving Safo's great affinity with nature.
The images attached to this article represent some of his intelligent innovations.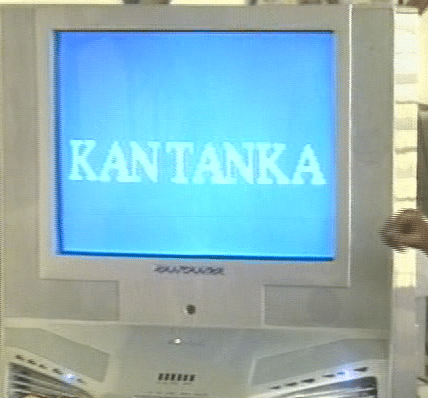 Cars Without Engine
According to Kwadwo Safo Jr, the group's Chief Operations Officer and also a commercial pilot who earned his license at age 19, the whites believed in themselves and that is why they are at the level they are now. He says they are no different for the blacks as they are humans and every human being stayed nine months in the womb.
This shows how much he believes in himself. He then explained how the car without an engine will work. Based on his explanations, the car will not depend on a combustion engine to move but will use an electric motor powered by rechargeable batteries. The rechargeable batteries can be recharged with solar energy or electricity. When the car is in motion, it will convert the energy it gets from the sun into mechanical energy which will in turn power the car. One of the spectacular things in the course of manufacturing the non-engine car is that the only parts bought were the tires and the lights. Every other thing was done by their local people including molding of the parts, isn't that amazing?
The four large buildings on the outskirts of Kwadwo Safo's city look desolate when seen from afar, but the buildings are used as an assembly plant for the Kantanka range of commercial vehicles, sports utility vehicles (SUVs) and pickup trucks that are yet to be displayed. In spite of the fact that some car parts are gotten from other countries, the putting together of over 1, 500 pieces for each car and even the spraying are done by about 20 young men between the ages of 16-25 years who have no record of any kind of formal technical training in building a car.
He also said that the most amazing thing of all is that the people who are thinking up the best and most workable ideas in the car manufacturing unit have never been to school before. Safo Jr also said that four cars have been completed and tested and one would not know that they were made in Ghana except for the Kantanka crown which has a Ghanaian inscription at the back.
Market Strategy
According to Kwadwo Safo Jr, they are hugely hoping to improve on the number of production by producing up to 12 or 15 cars daily when they start selling to the public. He said that they have been less determined in the past to sell to the public because of the common perception everybody has. Many look down on a product when it is produced by their country especially Africans and Ghanaians. To them, once any product is manufactured locally, its safety and ability to last is not guaranteed. For this, among other reasons, they decided to be the first people to try the cars on Ghanaian roads to ensure that they are really of the acceptable standard before going commercial.
Kwadwo Safo Jr went as far sharing his experience in Brazil about six months ago, where he saw the streets of Rio de Janeiro city filled with Marcopolo buses which were manufactured in Brazil. He felt very bad because down here, people hardly patronize locally made goods. In addition, he made mention of how much the Indians support Indian made cars such as Mahindra.
He explicitly expressed how much he can't wait for his big dream of beholding Kantanka cars on the streets of Accra, Kumasi and all over to become a reality. In his office, there is a locally made air conditioner which according to him, works with a card just like an ATM card. The card is made in such a way that once inserted, it turns on the air-conditioner. The card not only starts the air-conditioner but also controls the temperature and indicates the time when the air-conditioner needs to be turned off. The card has several functions, he said with intense excitement.
Tough Questions Arising
Although the Kwadwo Safo family are greatly ambitious and also a potential source of pride for a country that is only popular for its gold, cocoa and recently oil, the Kantanka project still brings up big questions such as – Who will buy an SUV in a country where the average income is $1,400 and where just about everyone drives a used car? Do the car makers carry out crash tests that will ensure that the cars will meet the high standards of others cars made in Europe and Asia? Safo Jr had answers to these questions during his interview.
He assured the public that they are certainly going to be doing crash tests in the course of their manufacturing process. He added that the cars will be made very affordable such that the middle-income earners will be able to afford them since the manufacturing group understands the market quite well. He then guarantees his interviewers that Africans will be able to afford their products.
More so, Safo expressed regrets at how the Government has not helped matters over the years. In other countries, Governments render assistance to this type of projects which can come in form of finance, but here, it seems the Ghanaian government has ignored the "Star of Africa" (as Apostle Safo is popularly called in Ghana). Neither his self-made Limousine called "Obrempong" nor any of his other inventions have excited or roused the interest of the government enough to assist one of their citizens.
The Armored Car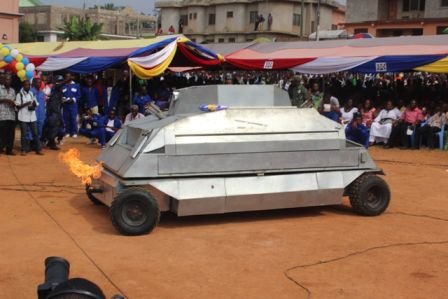 Here is the Kantanka armored car, a military vehicle which has the ability to throw bombs and missiles and can also revolve 360 degrees, this means that it can fire the missile in any direction. With the in-built Kantanka CCTV, the person operating the car can see the entire environment and even beyond but cannot be seen from outside. It can contribute to the nation's defense and as such is of great significance for the army. The car will aid in the maintenance of national security and for peace-keeping missions.
 Resolve To Excel
From the look of things, Kwadwo Safo's family is neither discouraged nor intimidated by the seemingly difficult situation that seems to surround their production. They promised to keep their promises. The corporate world hasn't even shown the slightest concern, but that would not discourage them, as they are still hoping strongly. However, they have had a good number of offers from Asia and Europe, which they turned down because they want this big innovation to be in Africa.
They really want to achieve their dreams here and promote Africa the more, but it seems they are the ones suffering the most tragic negligence. Many people have discouraged them by saying they are only wasting time and will not get far. However, they pay less attention to their poor opinion and are working extremely hard to achieve the goals they have set for themselves. They are only hoping to prove people's ill opinion wrong. The US-trained pilot has hope and is confident about the future and thinks it's a matter of trust and belief in Africa. He urges all Africans to believe in themselves and also to cut down the much talking and put it into action.
Kwadwo Safo – Kantanka Excavator and others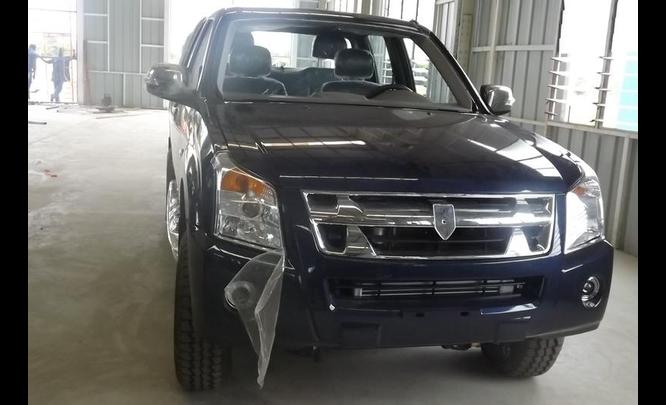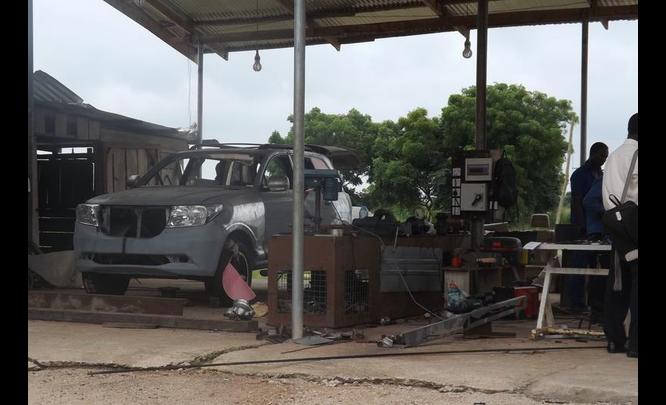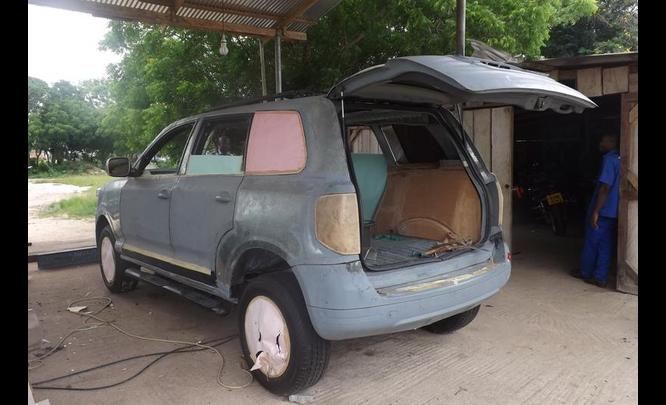 Do you think Apostle Kwadwo Safo's inventions are good enough to be invested in? Tell us what you think in the comment section below:
Source: Al Jazeera