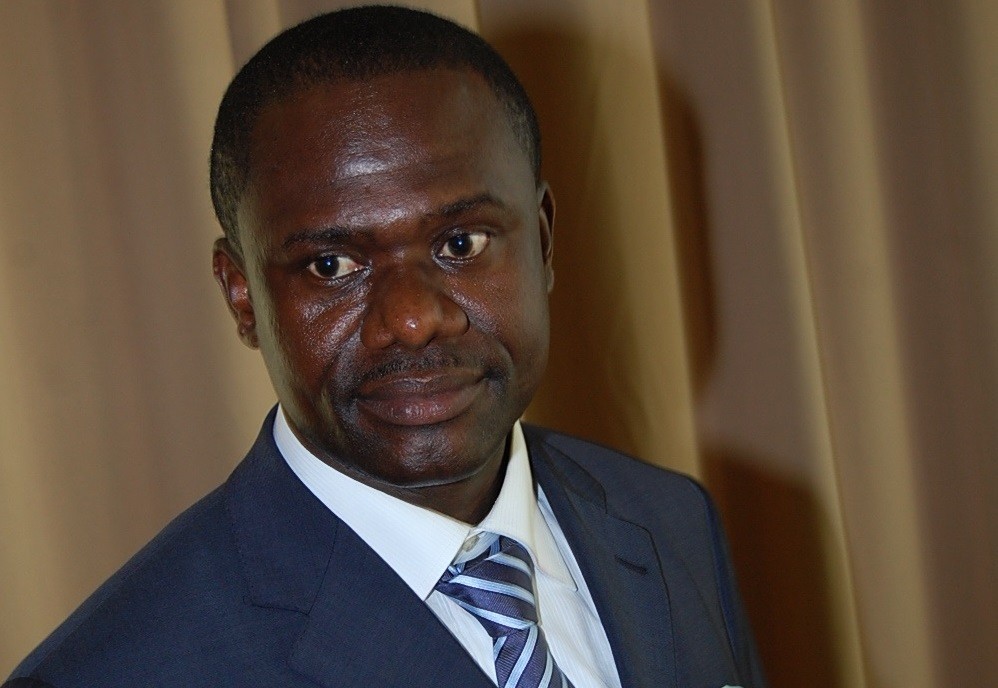 In recent times, Ghana has been growing in leaps and bounds towards being recognized in the globe when it comes to wealth and riches. A significant growth has been noticed since 2012 and after that, it has been forward ever. Currently, Ghana's economy is growing at the commendable rate of 6%. Quite true that Ghanaians are yet to make it to the list of Africa's Richest or World Richest Men. If not that Ghanaians are not just good at broadcasting their worth for public analysis and rankings, one or more Ghanaians would have made the list by now.
However, the richest people in Ghana have been revealed after extensive research by Ghanaian management and consulting firm, Goodman AMC. The report follows Goodman AMC tracking of successful entrepreneurs and investors in Ghana who have $100 million or more in assets and investments. The findings reveal that the top 80 richest people in Ghana have a combined wealth of $29.3 billion and employ over 150,000 Ghanaians directly. Goodman AMC's Ghana Wealth Report discovered 3 billionaires and 77 multimillionaires who all form part of a group of individuals called the Ultra-High-Net-Worth Individuals (UHNWI).
The report does not cover politicians who acquired their wealth by virtue of them being in active politics and monarchs who acquired their wealth through their royal status. Ownership of closely-held assets which could not be substantiated were also left out of the calculation.
Goodman AMC says it calculated net worth by using some degree of estimation to value each person's assets and properties as well as stakes in public and private firms, and performance on the Ghana Stock Exchange. According to the source, "The Ghana Wealth Report is for information purposes only. It is not investment advice…"
Also Read: Top 20 Richest Men in Ghana – No.1 Will Leave Your Jaw Dropping!
And: 13 Most Powerful People in Business 2015
List of 80 Richest People in Ghana, 2015
#1 CHARLES AMPOFO
Est. Net Worth: $1.46 Billion
Source: OIL & GAS
#2 ERNESTO TARRICONE
Est. Net Worth: $1.3 Billion
Source: REAL ESTATE
#3 SAM ESSON JONAH
Est. Net Worth: $1.2 Billion
Source: INVESTMENTS
#4 NABIL
EDMOND

MOURKAZEL

Est. Net Worth: $900 Million

Source: COMMODITIES
#5 MICHAEL IBRAHIM MAHAMA
Est. Net Worth: $860 Million
Source: MINING
#6 MOHAMMED AHMED ODAYMAT
Est. Net Worth: $850 Million
Source: DIVERSIFIED
#7 THE IRANI FAMILY
Est. Net Worth: $800 Million
Source: FLOUR
#8 PATRICIA POKU-DIABY
Est. Net Worth: $720 Million
Source: COCOA, COTTON
#9 THE KALMONI FAMILY
Est. Net Worth: $700 Million
Source: DIVERSIFIED
#10 KWABENA DUFFUOR
Est. Net Worth: $680 Million
Source: FINANCE
#11 THE AWUAH-DARKO FAMILY
Est. Net Worth: $650 Million
Source: FINANCE
#12 MILAD MILLET & FAMILY
Est. Net Worth: $620 Million
Source: TEXTILES
#13 JOSEPH SIAW AGYEPONG
Est. Net Worth: $600 Million
Source: DIVERSIFIED
#14 RAMCHAND UDHARAM MOHINANI
Est. Net Worth: $580 Million
Source: DIVERSIFIED
#15 ADAMU IDDRISU
Est. Net Worth: $550 Million
Source: FINANCE, COCOA
#16 THE HITTI FAMILY
Est. Net Worth: $540 Million
Source: DIVERSIFIED
#17 THE AZAR FAMILY
Est. Net Worth: $520 Million
Source: PAINTS
#18 KWABENA ADJARE DANQUAH
Est. Net Worth: $500 Million
Source: ENGINEERING
#19 GHASSAN YARED
Est. Net Worth: $480 Million
Source: DIVERSIFIED
#20 SERGE BAKALIAN
Est. Net Worth: $460 Million
Source: FLOUR
#21 THE BITAR FAMILY
Est. Net Worth: $450 Million
Source: LUMBER
#22 THOMAS SVANIKIER
Est. Net Worth: $435 Million
Source: DIVERSIFIED
#23 SAIED FAKHRY
Est. Net Worth: $430 Million
Source: PLASTICS
#24 THERESA OPPONG-BEEKO
Est. Net Worth: $420 Million
Source: REAL ESTATE
#25 PAPA KWESI NDOUM
Est. Net Worth: $410 Million
Source: DIVERSIFIED
#26 KWABENA ADJEI
Est. Net Worth: $400 Million
Source: ALCOHOL
#27 ENRICO DE SIMONE
Est. Net Worth: $400 Million
Source: CONSTRUCTION
#28 B.K. AMANDI
Est. Net Worth: $400 Million
Source: ENGINEERING
#29 BHAGWAN KHUBCHANDANI
Est. Net Worth: $380 Million
Source: RETAIL
#30 MACDONALD VASNANI
Est. Net Worth: $360 Million
Source: SHIPPING
#31 JOHN TAYLOR
Est. Net Worth: $355 Million
Source: DIVERSIFIED
#32 THE SOLOMON LABA FAMILY
Est. Net Worth: $350 Million
Source: MATTRESS
#33 KWAKU BEDIAKO
Est. Net Worth: $350 Million
Source: DIVERSIFIED
#34 KOFI AMOAH
Est. Net Worth: $341 Million
Source: DIVERSIFIED
#35 CHRIS CHINEBUAH
Est. Net Worth: $330 Million
Source: OIL & GAS
#36 OKO-NIKOI DZANI
Est. Net Worth: $324 Million
Source: FINANCE
#37 KWAME BAWUAH-EDUSEI
Est. Net Worth: $300 Million
Source: DIVERSIFIED
#38 TONY OTENG-GYASI
Est. Net Worth: $300 Million
Source: CABLES
#39 TOGBE AFEDE XIV
Est. Net Worth: $280 Million
Source: INVESTMENTS
#40 GEORGE OWUSU
Est. Net Worth: $278 Million
Source: DIVERSIFIED
#41 ERNEST BEDIAKO SAMPONG
Est. Net Worth: $276 Million
Source: PHARMACEUTICALS
#42 FAWZI WOLLEY
Est. Net Worth: $275 Million
Source: RETAIL
#43 FRANK ACHEAMPONG
Est. Net Worth: $275 Million
Source: ROAD SIGNAGE
#44 MICHAEL AGYEKUM ADDO
Est. Net Worth: $270 Million
Source: PHARMACEUTICALS
#45 KEN OFORI-ATTA
Est. Net Worth: $260 Million
Source: INVESTMENTS
#46 YUSIF IBRAHIM
Est. Net Worth: $255 Million
Source: DIVERSIFIED
#47 THE ADDISON FAMILY
Est. Net Worth: $250 Million
Source: CEMENT
#48 KATE QUARTEY-PAPAFIO
Est. Net Worth: $250 Million
Source: CABLES
#49 KELI GADZEKPO
Est. Net Worth: $235 Million
Source: INVESTMENTS
#50 KWAME ACHAMPONG-KYEI
Est. Net Worth: $233 Million
Source: INSURANCE
#51 PAK-WO SHUM
Est. Net Worth: $227 Million
Source: AVIATION
#52 WILLIAM ATO ESSIEN
Est. Net Worth: $220 Million
Source: FINANCE
#53 FRANK OWUSU SEKYERE
Est. Net Worth: $213 Million
Source: ALCOHOL
#54 TANAL GHANDOUR
Est. Net Worth: $200 Million
Source: COSMETICS
#55 NENE DROLO BOSSO ADAMTEY
Est. Net Worth: $200 Million
Source: INVESTMENTS
#56 THE PEPERA FAMILY
Est. Net Worth: $180 Million
Source: AUTOMOBILE
#57
PRINCE

KOFI AMOABENG

Est. Net Worth: $170 Million

Source: FINANCE
#58 KWAME OFOSU BAMFO
Est. Net Worth: $170 Million
Source: PAINTS
#59 VICTOR ALHASSAN
Est. Net Worth: $167 Million
Source: OIL & GA
#60 NIK AMARTEIFIO
Est. Net Worth: $163 Million
Source: INVESTMENTS
#61 KOFI NSIAH POKU
Est. Net Worth: $160 Million
Source: PHARMACEUTICALS
#62 ERNEST OFORI SARPONG
Est. Net Worth: $160 Million
Source: DIVERSIFIED
#63 JOSEPH NSONAMOAH
Est. Net Worth: $155 Million
Source: FINANCE
#64 EMMANUEL ABLEDU
Est. Net Worth: $152 Million
Source: OIL & GAS
#65 QUINCY SINTIM-ABOAGYE
Est. Net Worth: $150 Million
Source: PETROLEUM
#66 YAW ADU-GYAMFI
Est. Net Worth: $144 Million
Source: PHARMACEUTICALS
#67 OSEI KWAME (Despite)
Est. Net Worth: $142 Million
Source: MEDIA
#68 SETH KWASI DEI
Est. Net Worth: $140 Million
Source: DIVERSIFIED
#69 GIFTY LAMPTEY
Est. Net Worth: $135 Million
Source: FERTILIZERS
#70 THE FRIMPONG-ANSAH FAMILY
Est. Net Worth: $130 Million
Source: TEXTILES
#71 JOHN SACKAH ADDO
Est. Net Worth: $128 Million
Source: FINANCE
#72 MIKE NYINAKU
Est. Net Worth: $125 Million
Source: DIVERSIFIED
#73 JUSTICE TAYLOR
Est. Net Worth: $125 Million
Source: DIVERSIFIED
#74 TORGBOR MENSAH
Est. Net Worth: $120 Million
Source: ADVERTISING
#75 EDWARD BOATENG
Est. Net Worth: $118 Million
Source: MEDIA
#76 SAMIR KALMONI
Est. Net Worth: $115 Million
Source: FAST FOOD
#77 TUTU AGYARE
Est. Net Worth:  $110 Million
Source: HEDGE FUND
#78 KWASI TWUM
Est. Net Worth: $110 Million
Source: MEDIA
#79 GRACE AMEY-OBENG
Est. Net Worth: $100 Million
Source: COSMETICS
#80 SANDY OSEI-AGYEMAN
Est. Net Worth: $100 Million
Source: COSMETICS