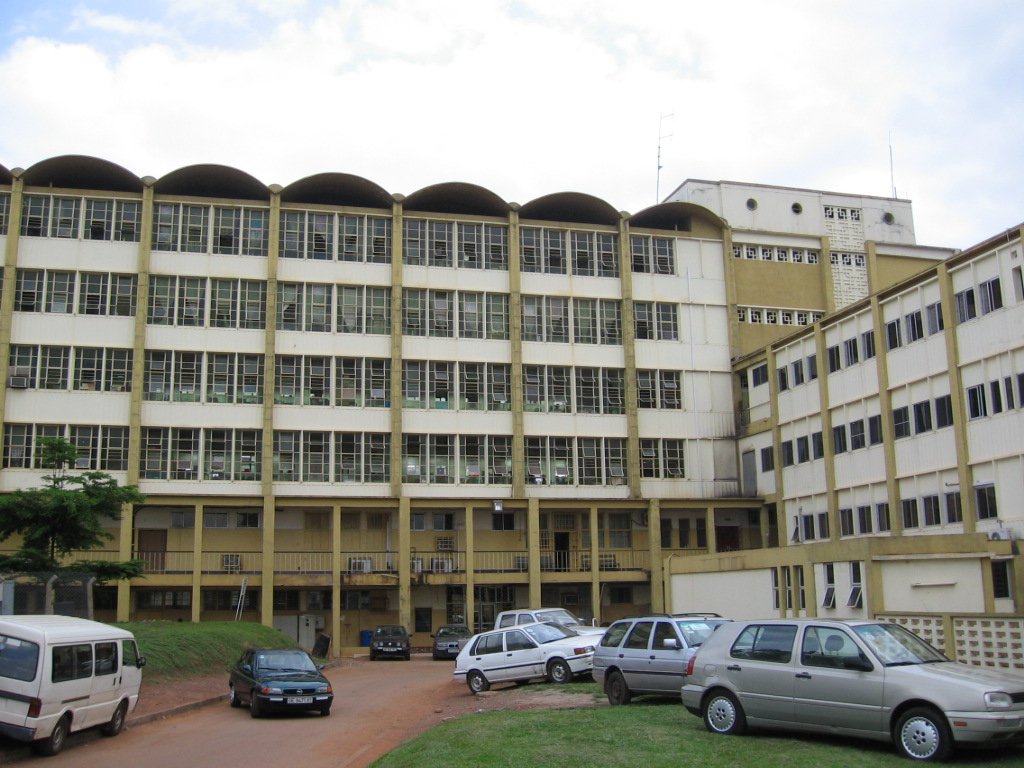 Hospitals in Ghana have largely been directly responsible for the health issues of the West African country as long as one can remember. Since independence, the health care system of Ghana has improved significantly, the government has also tried to ensure that the health challenges of its citizenry are reduced to the barest minimum.
True, great strides have been made by the government in improving the healthcare of the people by improving the healthcare facilities and human resources available. In Ghana, most healthcare services are provided by the government and largely administered by the Ministry of Health and Ghana Health Services.
The healthcare system has five levels of providers: Health posts – which are first level primary care for rural areas; Health Centres and Clinics, District Hospitals, Regional Hospitals and Tertiary Hospitals.
Although the government of the country has increased its expenditure for healthcare more than threefold within the past 10 years, healthcare infrastructures are still patchy and inadequate, especially outside of the large conurbations such as Accra. In this article, we are going to share with you some of the leading hospitals in Ghana making a difference in the healthcare sector.
Hospitals in Brong Ahafo Region of Ghana
Hospital
City / Town / Village
District
District Hospital
Goaso
Asunafo North Municipal
Methodist Hospital
Wenchi
Wenchi Municipal
Municipal Hospital
Sunyani
Sunyani Municipal
Presbyterian Hospital
Dormaa Ahenkro
Dormaa Municipal
Regional Hospital
Sunyani
Sunyani Municipal
Saint Elizabeth Hospital
Hwidiem
Asutifi
Saint John of God Hospital
Domeabra
Nkoranza North
Saint John of God Hospital
Duayaw Nkwanta
Tano North district
Saint Mary's Hospital
Drobo
Jaman South district
Saint Mathias Hospital
Yeji
Pru
Saint Mary's Hospital
Drobo
Jaman South district
Saint Theresa's Hospital
Nkoranza
Nkoranza South
Third Medical Reception Hospital
Sunyani
Sunyani Municipal
Owusu Memorial Hospital
Sunyani
Sunyani Municipal
Acherensua Government Hospital
Acherensua
Brong Ahafo Region
Hospitals in Eastern Region Ghana
| Hospital | City / Town / Village | District |
| --- | --- | --- |
| Government Hospital | Asamankese | West Akim Municipal |
| Government Hospital | Akuse | Lower Manya Krobo |
| Government Hospital | Akim Swedru | Birim South |
| Government Hospital | Akim Oda | Birim Central Municipal |
| Government Hospital | Atua, Odumase Krobo | Lower Manya Krobo |
| Government Hospital | Begoro | Fanteakwa |
| Government Hospital | Kibi | East Akim Municipal |
| Government Hospital | Nsawam | Akuapim South Municipal |
| Government Hospital | Suhum | Suhum/Kraboa/Coaltar |
| Holy Family Hospital | Nkawkaw | Kwahu West Municipal |
| Regional Hospital | Koforidua | New-Juaben Municipal |
| Kwahu Government Hospital | Atibie | Kwahu South |
| Presbyterian Hospital | Donkorkrom | Kwahu North |
| Saint Dominic's Hospital | Akwatia | Kwaebibirem |
| Saint Joseph's Hospital | Effiduase-Koforidua | New-Juaben Municipal |
| Saint Martins Hospital | Agormanya | Lower Manya Krobo |
| Suhum Government Hospital | Suhum | Suhum/Kraboa/Coaltar |
| Tetteh Quarshie Memorial Hospital | Akuapim-Mampong | Akuapim North |
| Volta River Authority Hospital, Akosombo | Akosombo | Asuogyaman |

Hospitals in Ashanti Region Ghana
Hospital
City / Town / Village
District
Saint Amy Hospital
Anwia-Nkwanta
Bekwai Municipal
Akomaa Memorial SDA Hospital
Kortwia-Abodom
Amansie West
Divine Mercy Hospital
Eseroso
BAK
Ahmadiyya Hospital
Asokore Mampong
Sekyere East District
Asafo-Agyei Hospital
Kumasi
Kumasi Metropolitan
Ashanti Goldfields Company Hospital
Obuasi
Obuasi Municipal
Bryant Mission Hospital
Obuasi-Adansi
Obuasi Municipal
County Hospital
Kumasi-Abrepo
Kumasi Metropolitan
District Hospital
Bekwai
Bekwai Municipal
District Hospital
Mampong-Ashanti
Mampong Municipal
District Hospital
Nyinahin
Atwima Mponua
Effiduase Hospital
Effiduase
Sekyere East
Ejisu Hospital
Ejisu
Ejisu-Juaben Municipal
Ejura Hospital
Ejura
Ejura/Sekyedumase
Global Evangelical Mission Hospital
Apromase-Ashanti
Ejisu-Juaben Municipal
Komfo Anokye Teaching Hospital
Kumasi
Kumasi Metropolitan
Janie Speaks AME Zion Hospital
Afrancho
Bosomtwe
Juaben Hospital
Juaben
Ejisu-Juaben Municipal
Juaso District Hospital
Juaso
Asante Akim South
Kokofu Hospital
Kumasi
Kumasi Metropolitan
Konongo Hospital
Konongo
Asante Akim North Municipal
Kwame Nkrumah University of Science and Technology Hospital
Kumasi
Kumasi Metropolitan
Kumasi South Hospital
Kumasi
Kumasi Metropolitan
Kuntenase District Hospital
Kuntanase-Ashanti
Bosomtwe
Manhyia Hospital
Kumasi
Kumasi Metropolitan
Mankranso Hospital
Mankranso
Ahafo Ano South
McKenzie Health services
Ahinsan-Estate, Kumasi
Kumasi Metropolitan
Methodist Faith Healing Hospital
Ankasi
Asante Akim North Municipal
New Edubiase Hospital
New Edubiase
Adansi South
Nkawie Hospital
Nkawie
Atwima Nwabiagya District
Nkenkensu Hospital
Kumasi
Kumasi Metropolitan
Obuasi Hospital
Obuasi
Obuasi Municipal
Peace & Love Hospital
Oduom-Kumasi
Kumasi Metropolitan
Pima Hospital
Buokrom Estate-Kumasi
Kumasi Metropolitan
Presbyterian Hospital
Agogo
Asante Akim North Municipal
Saint Louis General Hospital
Bodwesango
Adansi North
Saint Luke's Hospital
Kasei
Ejura/Sekyedumase
Saint Martins Catholic Hospital
Agroyesum
Amansie West
Saint Michaels Hospital
Jachie-Pramso
Bosomtwe
Saint Patrick's Hospital
Maase-Offinso
Offinso Municipal
Seventh-Day Adventist Hospital
Asamang Sekyere south District|
Seventh-Day Adventist Hospital
Dominase
Bekwai Municipal
Seventh-Day Adventist Hospital
Kwadaso-Kumasi
Kumasi Metropolitan
Seventh-Day Adventist Hospital
Onwe
Ejisu-Juaben Municipal
Seventh-Day Adventist Hospital
Wiamoase
Sekyere South
Suntresu Hospital
Kumasi
Kumasi Metropolitan
Tafo Hospital
Kumasi
Kumasi Metropolitan
Tepa Hospital
Tepa
Ahafo Ano North
TrustCare Specialist Hospital
Kumasi
Kumasi Metropolitan
West End Hospital
Kumasi
Kumasi Metropolitan
Anidaso Clinic – Poano
Poano
Bekwai Municipal
Central Region Ghana Hospitals
| Hospital | City / Town / Village | District |
| --- | --- | --- |
| Ankaful Leprosy/General Hospital | Cape Coast | Cape Coast Metropolitan |
| Ankaful Psychiatric Hospital | Cape Coast | Cape Coast Metropolitan |
| Catholic Hospital | Apam | Gomoa West |
| Central Regional Hospital | Cape Coast | Cape Coast Metropolitan |
| District Hospital | Cape Coast | Cape Coast Metropolitan |
| District Hospital | Saltpond | Mfantsiman Municipal |
| Dunkwa Goldfields Hospital | Dunkwa-on-Offin | Upper Denkyira |
| Dunkwa Governmental Hospital | Dunkwa-on-Offin | Upper Denkyira |
| Government Hospital | Abura-Dunkwa | Abura/Asebu/Kwamankese |
| Government Hospital | Agona Swedru | Agona West Municipal |
| Government Hospital | Winneba | Effutu Municipal |
| Mission Trinity Hospital | Winneba | Effutu Municipal |
| Our Lady of Grace Hospital | Breman Asikuma | Asikuma/Odoben/Brakwa |
| Saint Francis Xavier Hospital Hospital | Assin Foso | Assin North Municipal |
| Presbyterian Hospital | Twifo Praso | Twifo/Heman/Lower Denkyira |
| University Hospital | Cape Coast | Cape Coast Metropolitan |
| Joecarl Medical Centre | Cape Coast | Cape Coast Metropolitan |
| Pakphase Medical Center | Cape Coast | Cape Coast Metropolitan |