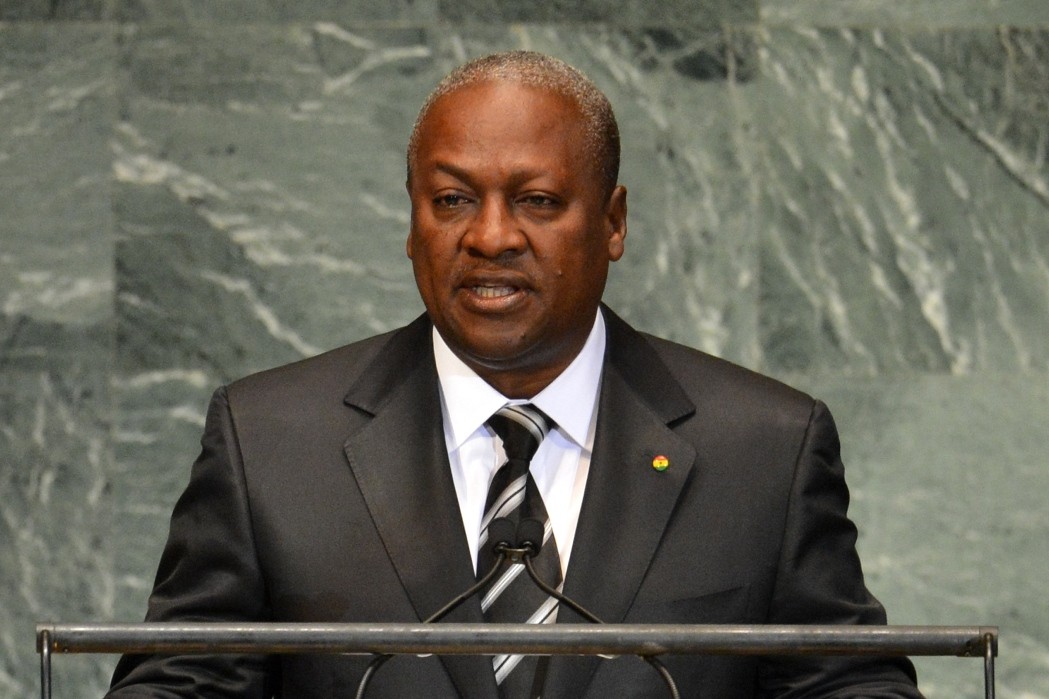 John Dramani Mahama  was born on the 29th November 1958 at a place called Damongo in the northern Ghana region. He is a historian, communications expert, a former minister of state and Member of Parliament, as well as a former vice president of the country. President John Dramani Mahama was popularly elected in an election conducted by Ghana's Electoral Commission on December 07, 2012. This is his first term as President (January 07 2013 – January 06 2017), including serving the remaining five (5) months of the late President J. E. A. Mills' term. Here are 12 lesser known facts about the president of Ghana:
Rise to Power
Mahama succeeded to the presidency by virtue of being the vice president following the death of the then president john Atta mills that occurred on 24th July 2012.
Coincidence of the Name 'John'
Incidentally, Mahama is the fourth person named John to ascend to the high office of Ghana's president. The first was Jerry John Rawlings; the second was John Agyekum Kuffuor, while the third one was John Atta Mills. No significant explanation was given to this, just a coincidence!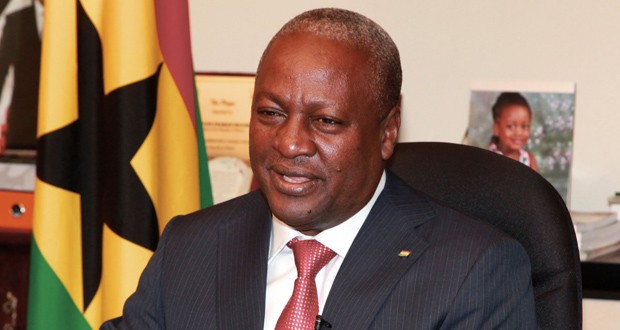 Education and Early Years of President John Dramani Mahama of Ghana
Mahama was born in the northern Ghana region of Damango. His father was the first MP for the West Gonja constituency and also the first Regional Commissioner for the Northern region in the times of the first republic of Ghana. Mahama attended Accra's Achitoma primary school, Tamale's Ghana secondary school, and then the University of Ghana in Legon. He later went to the Institute of Social Sciences located in Moscow for further studies.
Early Career
After finishing his education, Mahama went back to Ghana. He worked as the Culture, Information and Research officer from 1991 to 1996 at the Japanese Embassy in Accra. From this post, he went to the Ghana's Country Office of PLAN International, a non-governmental organisation, where he held the post of a Sponsorship Communications, International Relations and Grants manager.
As Member of Parliament
Mahama is an eloquent defender of the underprivileged, something that made him to be first elected to Ghana's parliament in 1996, representing the Bole/Bamboi constituency. He was in April 1997 appointed the assistant minister for Communications. By November 1998, he had risen to become a substantive communications minister, a position he held until January 2001 when the NDC party handed over power to the newly elected NPP party.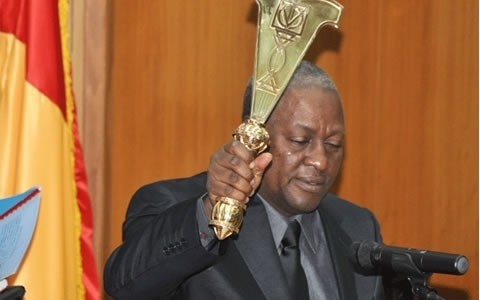 Second and Third Term
Mahama was then re-elected for second term as the MP for his constituency. Again in2004, he was re-elected for his third term. He served as the spokesman for communications in the minority parliament from 2001 up to 2004. He was appointed NDC's director of communications in 2002; the same year he served the role of team member of international observers sent to monitor the elections in Zimbabwe.
As Minister
During his tenure as communications minister, John Dramani Mahama was also the National communications authority chairman. In this capacity, he played a major role in stabilizing the country's telecommunications sector after its deregulation in 1997. He also served in the National Economic Communications authority, and was a founder member of the AIDS commission of Ghana.
The Presidency of John Dramani Mahama
Mahama acted as caretaker president of Ghana for five months. He contested in the 7th December 2012 elections and secured more than half of the total votes cast to be declared the winner.
The Family of President John Dramani Mahama
Mahama has been married to lordina Mahama for over 28 years, and they have eight children. Despite his busy schedule, he still finds time to spend with his family.
Religion of President John Dramani Mahama
John Mahama is a Christian, although he comes from a multi-religious family. He has sisters, brothers, uncles and aunts who are both Christians and Muslims.
Hobbies
President John Dramani  Mahama loves reading and getting useful knowledge. He is also a farmer with a keen interest for agriculture and technology. He is also a keen football enthusiast who enjoys watching the game with friends and family.
Mahama loves to read and write, having published several articles  both locally and internationally. His earliest book is titled "My First Coup d'état' , and was published in 2012 by Bloomsbury.
He believes in the importance of tolerance of and respect for the various religions and faiths. This is highlighted by the fact that he comes from a multi-faith family. Religious tolerance is quite important for a country like Ghana whereby there are many faiths.
Mahama has an enthusiastic interest in affairs of the environment, especially the peril posed by plastic pollution within Africa. When he was the vice-president, he made a commitment to address this problem. He is also a man of many talents and commitments, and therefore can be trusted to lead his country to greater heights.