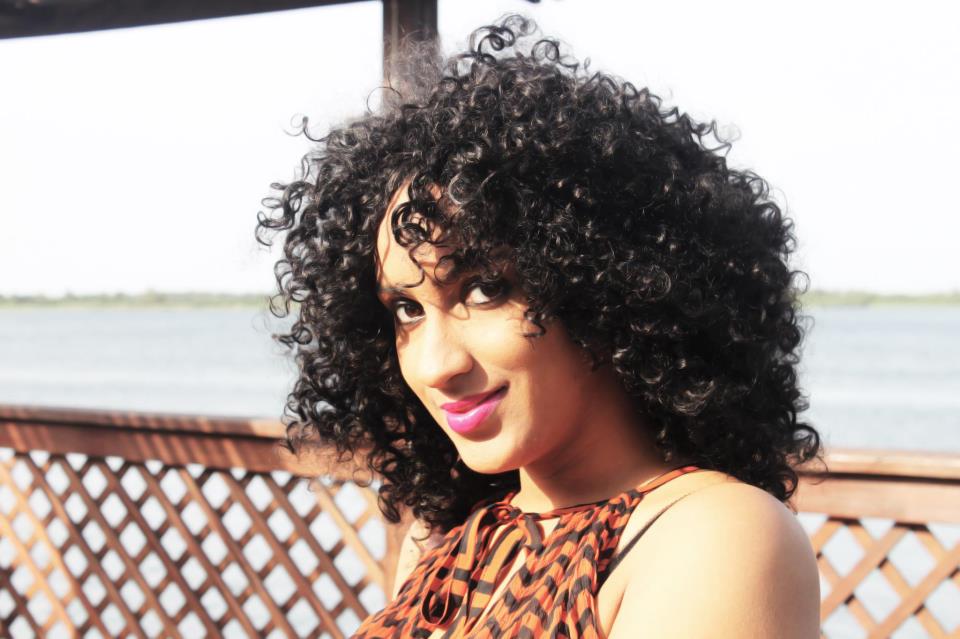 Juliet Ibrahim is part of the increasing number of talented actresses currently making waves in this day and age. She stands out as one of Africa's most beautiful and good-natured personality. Until you are told, you wouldn't believe that Juliet is a Ghanaian. This is because she is popular in Nollywood as she is in the Ghanaian movie industry, also known as Ghallywood.
The African A-lister, besides her pure, undeniable beauty and personality, is also one of the most loved Ghanaian actresses of all times. She has warmed her way into the hearts of Ghanaians and the world at large with her unmatched acting talent as well as her charisma. Many people know Juliet Ibrahim from her roles on the stage and big screen but there is more to her than meets the eye.
If you are an enthusiast of African entertainment then you need to know your favorite celebrities well, including this Ghanaian veteran star. Let's get to meet Juliet and other facts about her life you may find interesting.
Juliet Ibrahim's Biography, Age, and Sisters
Juliet Ibrahim is the daughter of Mr. Hussein Ibrahim (father) and Mrs. Sarah Elizabeth Ibrahim (mother). She is a Ghanaian by nationality and belongs to mixed ethnicity – her father is of Lebanese descent while her mother is Liberian/Ghanaian.
The popular actress was born on March 3, 1986, in Accra, Greater Accra, Ghana. By African terms, Juliet ought to be a Lebanese since she was born by a Lebanese father but her citizenship and nationality are Ghana and Ghanaian respectively. Well, we have no problem with this.
Hussein and Sarah are also parents to Sonia Ibrahim, Nadia Ibrahim, and Nabil Ibrahim. While the first and second are Juliet's sisters, the last, Nabil, is her only brother and the third child in the family.
Sonia and Nadia are already in the entertainment circle like their older sister. Both of them are up-and-coming actresses and models and are quite good at what they do. Yes, beauty and talent run in their blood. For now, it is not known if Nabil will pursue a career in acting or modeling like his siblings but many believe he'll make a good model too as he is super cute.
Nollywood-Ghanaian actress Juliet Ibrahim and her siblings were brought up in Lebanon and Ivory Coast due to the infamous Liberian war that brought many families to their knees. She had her elementary school education in Lebanon, from where she relocated to Ivory Coast for her secondary school education.
The actress would later enroll at the Ghana Institute of Languages, where she majored in English, French, and Spanish. Upon the completion of her studies at the prestigious institute, Ibrahim began studies at the Ghana Institute of Journalism, where she studied Marketing, Advertising, and Public Relations.
Owing to her multiethnic origin as well as the fact that she was raised in many different countries, the actress is fluent in three international languages which are English, French, and Spanish.
Career and Rise to Stardom
Actress Juliet Ibrahim began her journey to stardom as an editorial and runway model in Ghana. All through her active years in the modeling industry, she represented several fashion brands and also appeared in countless television commercials.
The talented and humble lady is reported to have walked the runway for several high-end fashion brands including Dark and Lovely, GTP Fabric, Ghana-Royal Dennis, B exotic, Karim Isaka, Joyce Ababio, Art Michael Woodin, and several other mega brands. She also appeared in several commercials, with Veltins Beer and Wrangler Jeans advertisements being the two most popular.
Juliet Ibrahim launched her acting career in 2005 with the film – Crime to Christ. Following her brilliant performance in the Ghanaian movie, she scored a major acting role in the Nollywood film – Yankee Boys, wherein she played the role of the girlfriend of a notorious arm robber.
She went on to play another role in the Nollywood blockbuster Cash Adventure after she went flew back to Ghana to feature in the films – In the Eyes of my Husband and Lost Desire. Ibrahim's successful and impressive roles in the aforementioned Nollywood movies led to her pushing her acting career to a full swing.
Today, she has appeared in over 50 Nollywood and Ghallywood movies and still counting. Her presence also has been felt in a handful of Yoruba, Twi, and Hausa films. In 2014, Ibrahim took the world by storm when she produced her first film titled "Number One Fan". Her second film titled "Shattered Romance" was also launched in the same year, precisely on December 5.
The actress also banks as a director. She showed off her directorial skill for the first time in her new series titled "Every Woman Has A Story". She recently launched her new Reality Show, titled: The Perfect Assistant.
Married, Family, Husband, Children

Actress Juliet Ibrahim was formerly married to Kwadwo Safo Jnr., a prominent Ghanaian businessman and CEO of the Kantanka Group – Ghana's first car-making company. The pair tied the knot in 2010 and divorced in 2014. Their union was blessed with a son named Jayden Safo. He was born in 2010.
Following their divorce, Kwadwo went on to marry another woman called Zainab Bonkano, a successful businesswoman. The couple has welcomed two children together. On her own side, Juliet found love again and started dating Nigerian artist, Iceberg Slim sometime in 2017. However, the two were speculated to have separated after concerned fans noticed that the rapper has taken down Ibrahim's pictures from his Instagram page.
At the moment, there are strong indications Iceberg Slim is no longer the actress' 'king'. According to a statement she posted on her Instagram page on the heels of their separation, Juliet told her fans that she wishes to focus on her career and that she is "now a happy woman."
Other Facts You Need to Know about Juliet Ibrahim
1. She Is A Successful Entrepreneur
As one of Africa's businesswomen, Juliet Ibrahim's entrepreneurial skills have seen her build a smart beauty empire comprising a beauty salon known as Envoque Beauty Parlor; a boutique known as House of Glamour; a modeling agency called Dolfins Agency, as well as a production house known as Jewels Productions. It is also believed that the superstar is an investor in the stock market.
2. She Is An Upcoming Musician
Until recently, Juliet was only known in the movie industry. Of late, however, Juliet has delved into songwriting and singing. She is also a producer. Although she has not managed to produce any song, she is promising that soon we will hear her voice resonate in the airways of Ghana as well as other West African countries.
3. She Is A Philanthropist
Apart from her acting skills and the amiable nature, Juliet is a kind-hearted and empathic fellow. She has a foundation called Juliet Ibrahim's Foundation. She helps the needy in Ghana through her foundation, which has also joined other welfare groups to touch the lives of unfortunate and vulnerable Ghanaians. Her foundation's prominent involvement was raising funds for a 15-year-old boy who was in need of kidney transplant.
 4. She Is A Recipient of Several Awards
Juliet Ibrahim has managed to win a variety of awards due to her acting prowess. She received an award in 2010 alongside her fellow actors for her Outstanding Achievements in the Movie Industry from City People Magazine Accra. Later in the same year, she also won her second award – Ghana Movie Personality of the Year – in Lagos Nigeria.
In 2011, she won an award for the Face of Ghana movies by City People Magazine. In 2014, the talented actress smiled home with the award for Best Ghanaian Actress in an event organized by City People Entertainment. She also emerged the winner of the Actress of the year at the 2016 Starzz awards, putting her ahead of other notable Ghanaian actresses.