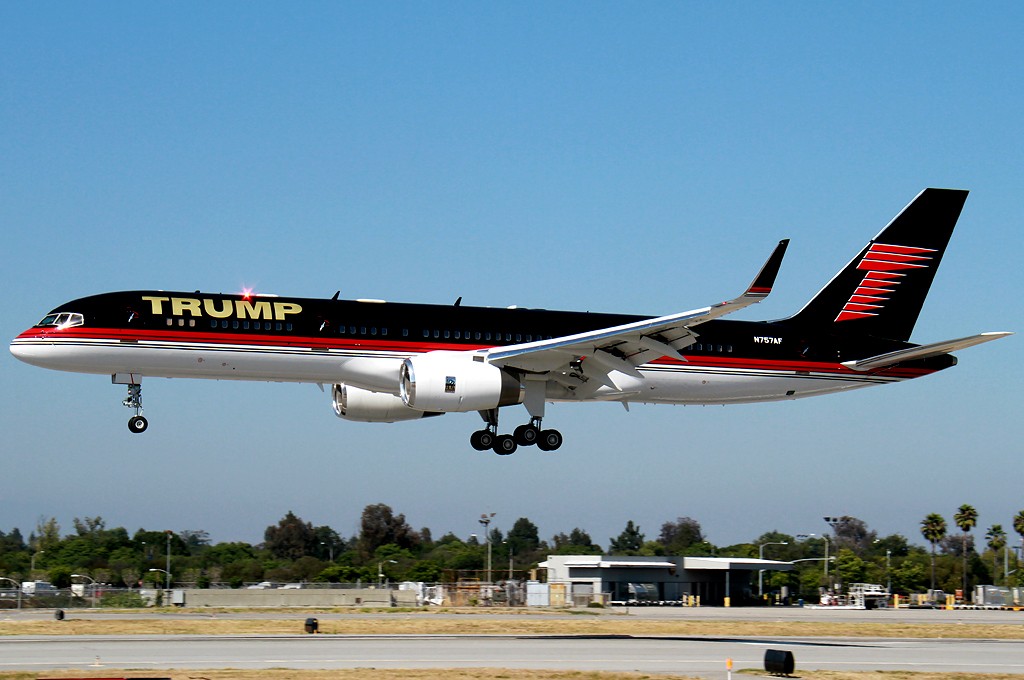 Money can buy anything except a life of course. The most expensive private asset in the form of automobile anyone can ever own is a jet. Those who can buy these airplanes can be numbered because they are few and influential in the corporate world. The convenience of owning a private jet include avoidance of queues, recreational facilities, time-saving, and security.
A few years ago, private jets were small airplanes that had a capacity to carry a few tens of passengers. Today, there are private jets that are actually bigger than commercial airplanes, they are designed to offer utmost luxury, speed, and convenience to their owners. Here are the top 10 largest private jets in the world right now.
Top 10 Largest Private Jets Owned by World's Billionaires
10. Dassault Falcon 7x (Owner: Bill Gates)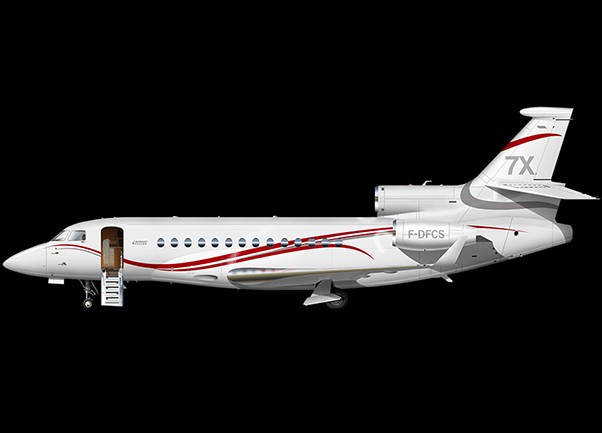 It is a three-engine private aircraft that has been optimized for hot weather flights at high altitudes. The plane is designed to offer utmost luxury while ensuring a high level of performance. The plane can take off at steep angles and land at low speeds making it one of the safest jets to fly. This plane is reportedly owned by Microsoft founder and one among the richest men in the world, Bill Gates.
9. Airbus 319 Corporate Jet (Owner: Vijay Mallya)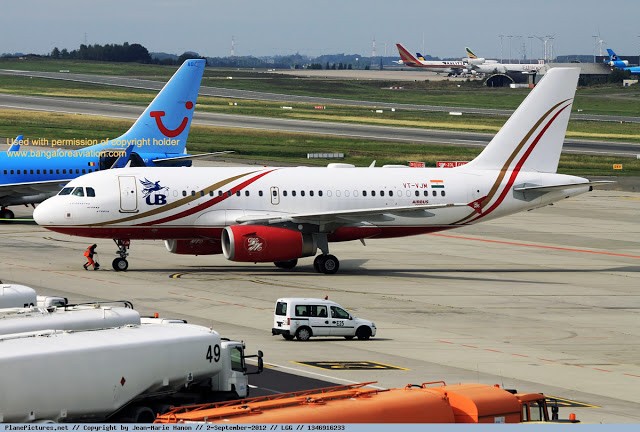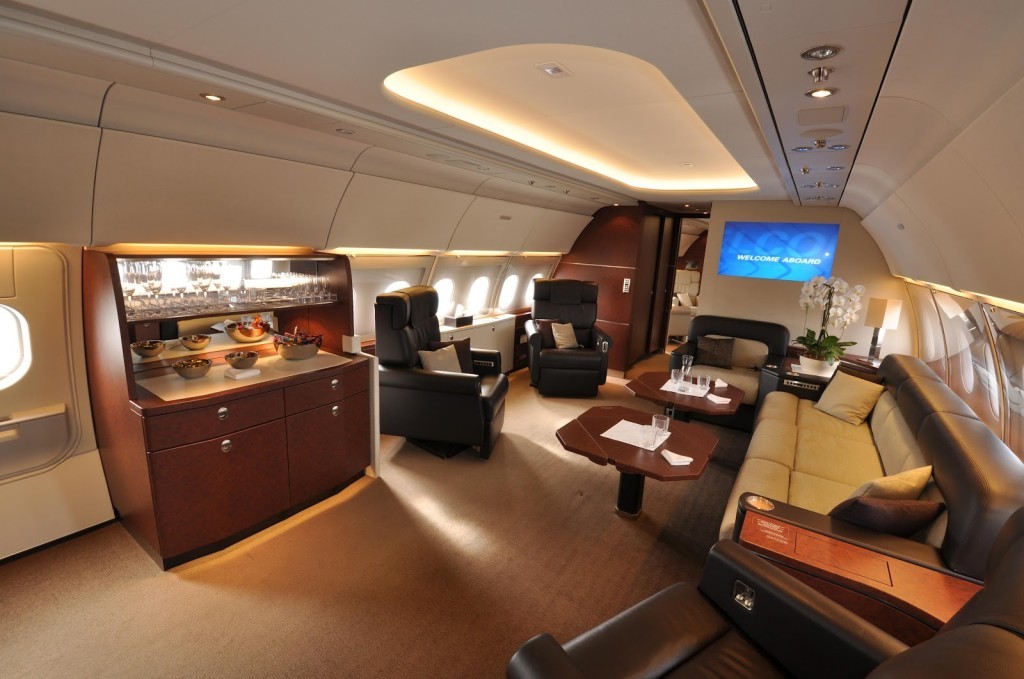 This private jet is owned by a renowned Indian businessman, Vijay Mallya. It is among the many business jets produced specifically for private use. It sacrifices the length of its cousin for width, making it one of the private planes with the widest fuselages. It is customized for corporate use with an onboard seating capacity of 10 to 39 passengers and crew.
Recommended Reading: Top 10 Wealthiest Men in Ghana
8. Embraer EMB190BJ Lineage 1000 (Owner: George Vergara)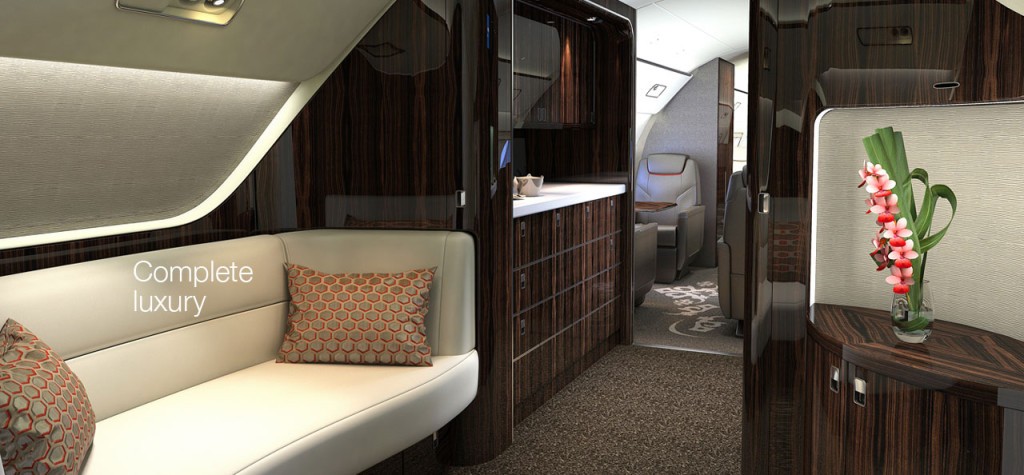 This private Brazillian made deserves mentioning in the top 10 largest private jets because of its size and the customization of its interior. The plane was created as a private version of the commercial model to enlarge the fuselage to allow for interior division of up to five sections including washroom, bathroom and cargo area.
7. Boeing Business Jet 2 (Owner: Mukesh Ambani)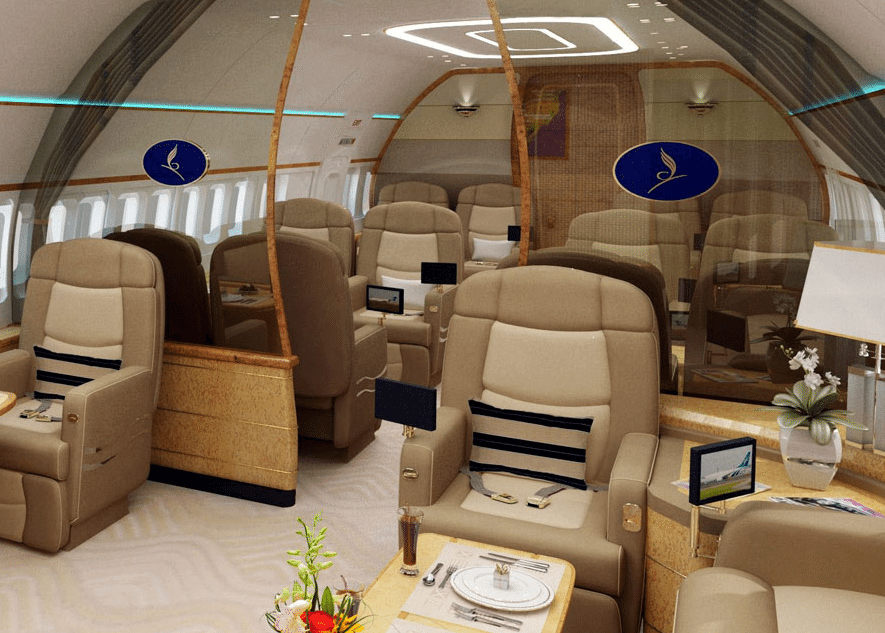 The most famous and the richest Indian is the businessman, Mukesh Ambani. He owns a Boeing Business Jet 2. The plane is designed for private use with 1000 square feet of space and executive lounge, which features a boardroom seating in addition to private suite with a bathroom and bedroom. In essence, it is a "flying hotel."
6. Boeing 747-81 VIP (Owner: Joseph Lau)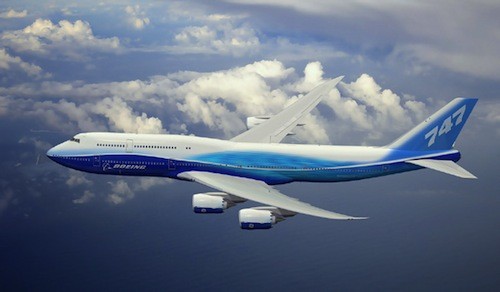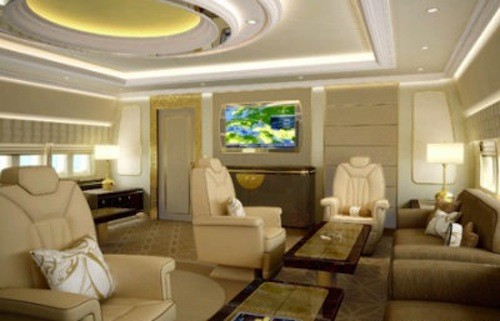 This private jet is owned by Hong Kong's most influential and successful real estate investor, Joseph Lau. The plane is referred to as "Dreamliner" and fitted with state-of-the-art technology ensuring that it has the best performance and VIP level facilities in the interior. This four-engine giant plane can accommodate hundreds of passengers if it were commercialized, that puts into perspective how huge what we're talking about here is.
5. Boeing 757 (Owner: Donald Trump)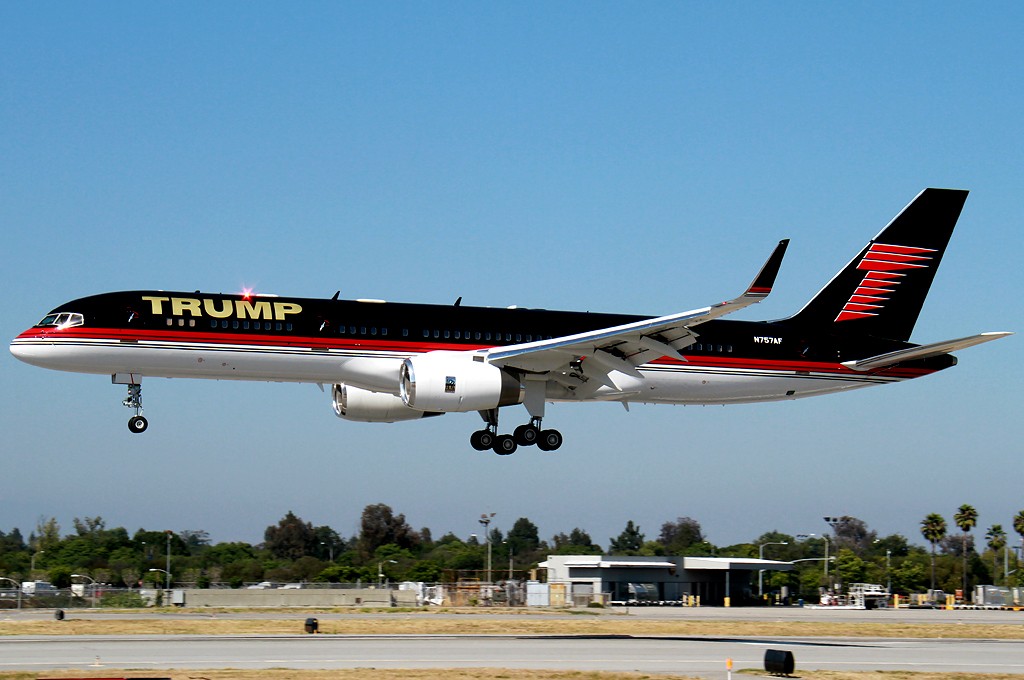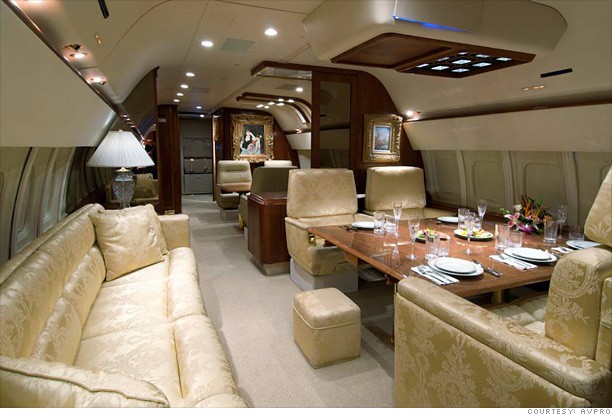 If this plane lands in your airport or passes within your sight, you will never mistake it for anything else. Thanks to the boldly written surname of Donald Trump on its side. This business guru turned 45th US president obtained the plane from Microsoft co-founder Paul Allen. He has since made luxurious customizations on the plane to his personal taste to the tune of $100 million, good to be rich, isn't it?
See Also: Top 10 Airports in Ghana
4. Boeing 747-400 (Owner: Prince Al-Waleed Bin Talal)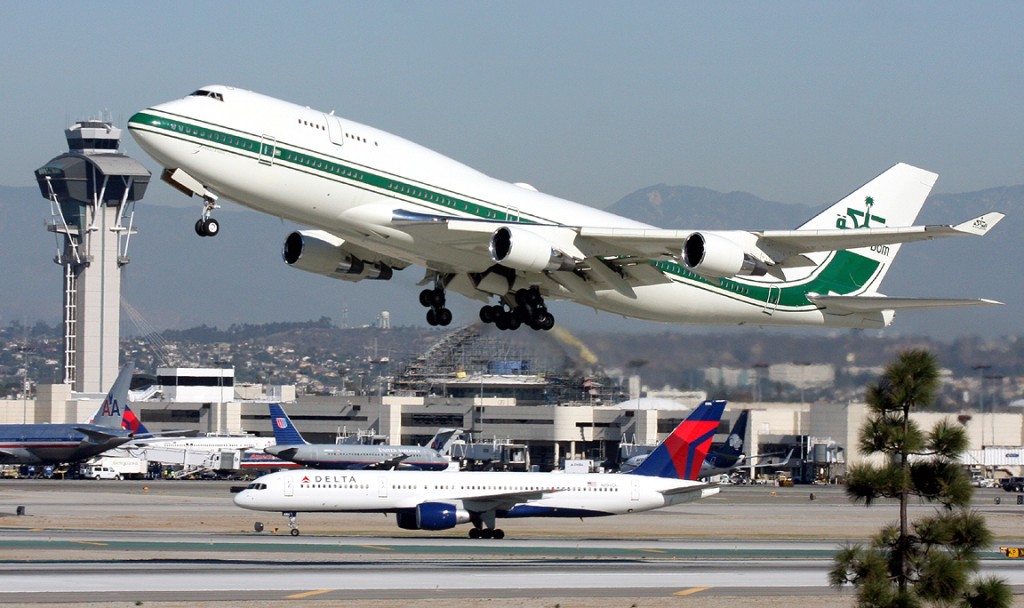 Before acquiring the A380, Prince Al-Waleed Bin Talal has been using Boeing 747-400 bought and customized at $220 million in 2003. It has two luxurious bedrooms, a 14-set dining table, and a throne in the middle of the plane to symbolize his palace back home. The jet has 11 flight attendant at any one point to ensure that the plane is working optimally for the well-being of the prince.
3. Boeing 767- 33A/ER (Owner: Roman Abramovich)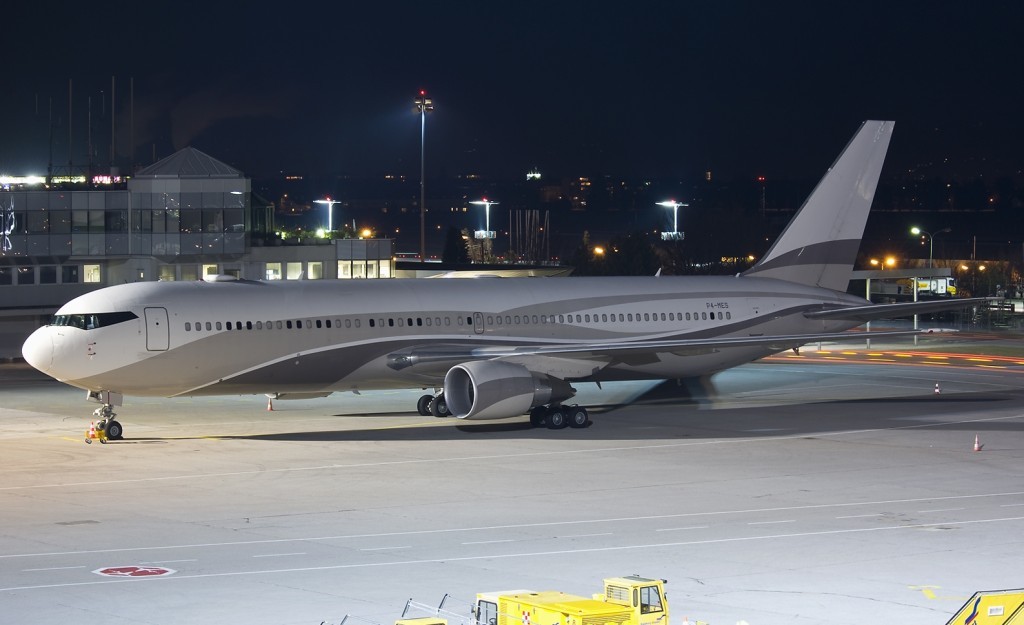 This private jet dubbed "The Bandit" was bought and customized by the Russian business guru and multi-billionaire, Roman Abramovich, better known for his stake in Chelsea FC. Originally designed to accommodate 300 passengers, he bought and customized the plane to carry his own football team comfortably and without any hassles. In total, the private jet was acquired at a price between $120 million and $150 million.
2. Boeing 747-430 (Owner: Sultan of Brunei)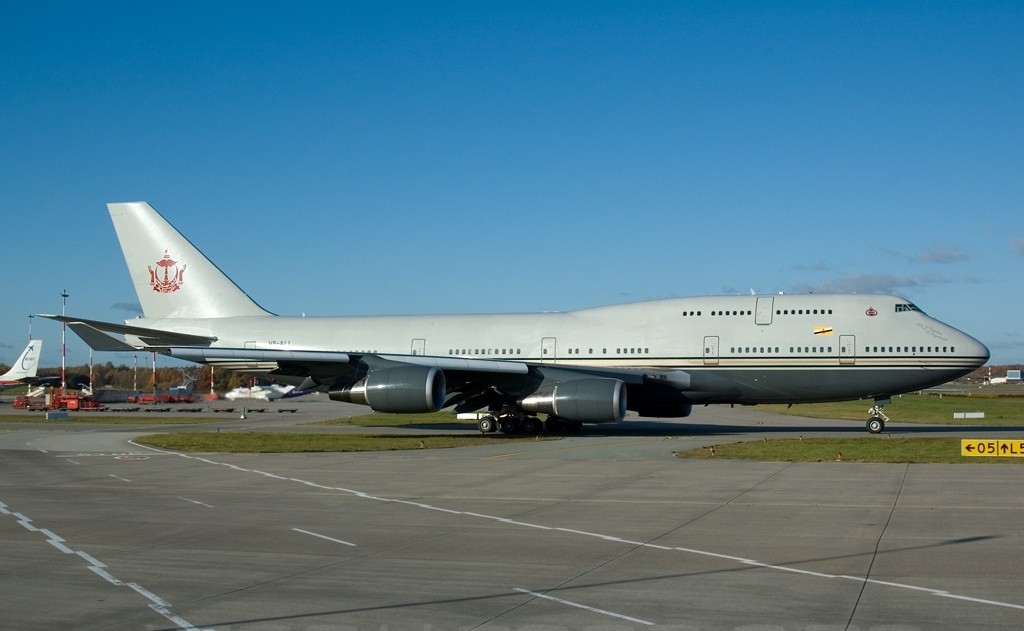 This gigantic private jet is owned by the Sultan of Brunei, the richest monarch the world has ever seen. While commercial version of this enormous jet has the capacity of up to 345 passengers, Sultan of Brunei has customized his private plane to accommodate him and his entourage at a cost of over $230 million. The interior (bathroom, bedroom and living room) of this private jet is fitted with high-quality gold.
1. Airbus A380 (Owner: Prince Al-Waleed Bin Talal)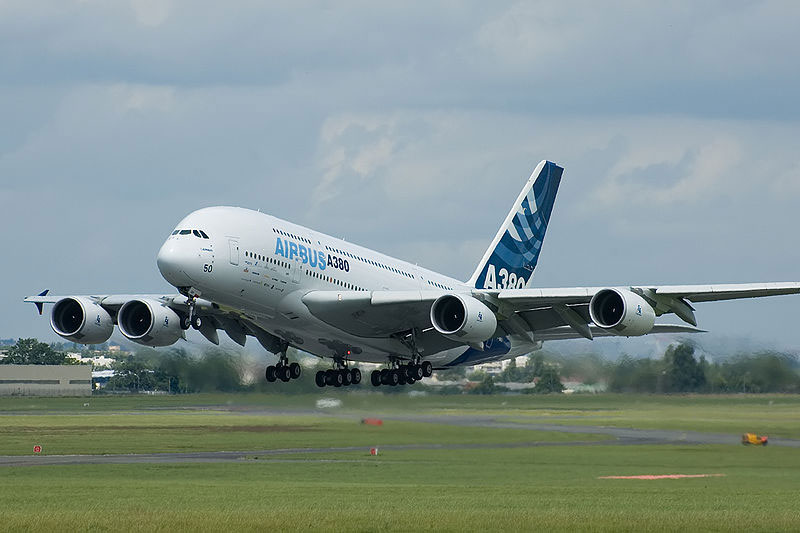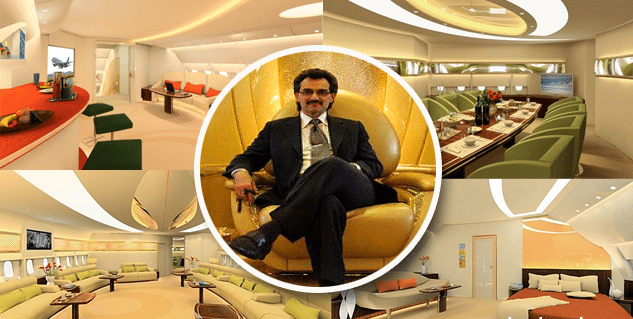 Currently, A380 Airbus is the largest commercial aircraft in the world. Imagine this extraordinarily large and exclusive airplane being customized just for a single person and his entourage. This is what Prince Al-Waleed Bin Talal ordered to be delivered to him. He bought it at a whopping $400 million and used approximately $100 million to customize it, that's half a billion bucks to put things into perspective. It has been dubbed "Flying Palace" and that is what it will be with the entire necessary infrastructure installed within.