You do not necessarily need to be a mermaid to have a tail. Mermaid hairstyles will give you that beautiful look. They are of different styles and very easy to make. In addition, the hairstyles are the kind you can wear to anywhere because they look so casual and literally go with any dressing. But their simplicity won't make you invisible. Of course, you stand to be easily noticed even in the midst of all. Here are spectacular mermaid hairstyles that will get you noticed.
20 Spectacular Mermaid Hairstyles That Will Get You Noticed
This is no regular braid and creating this with two-colored hair will make it pop even more. It is easy and they probably would look prettier when your hair has multiple shades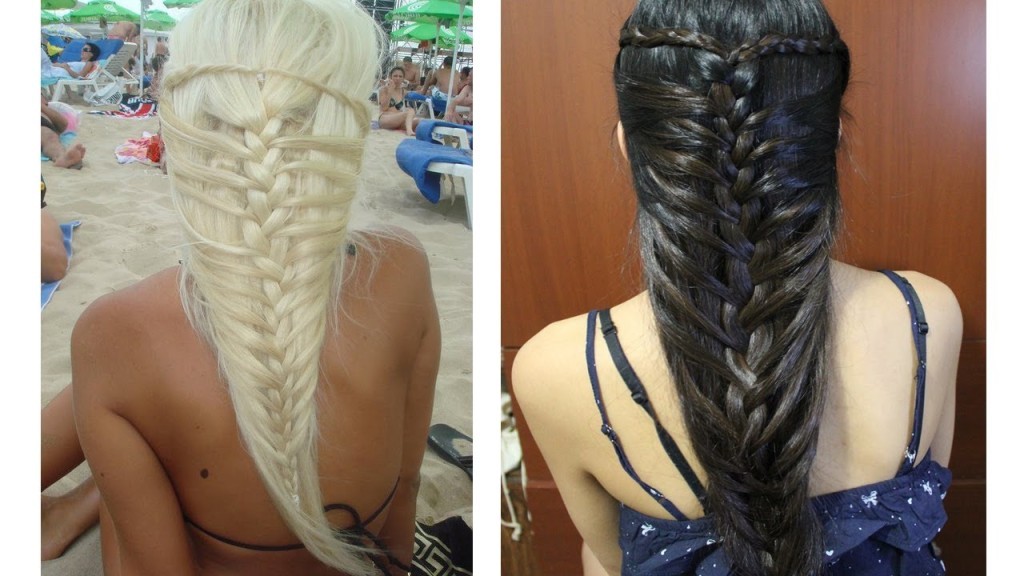 What easier way to get the world jealous of your hair than this? These pictures show one style but different colors of hair. The two colors are truly spectacular although the blond seems to offer more mermaid sparkle.
You may also like: 20 Most Beautiful Styles of Ghana Braids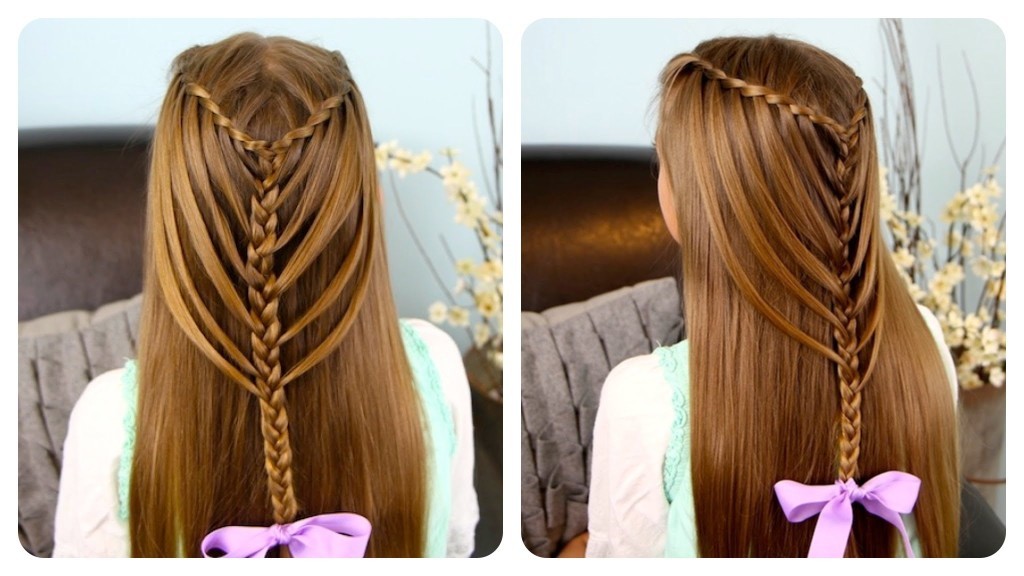 Of course, it wouldn't it be a bad idea to let some of your hair loose and free especially when it makes your hair regal.  This style lets you get a mix of mermaid braids and classic rose tip. And yes the braid is unusual and certainly not the kind we see all the time.
A blend of twist and a tiny line of a braid by the side wrapped up into one thicponytailil, now this is creativity. There is no doubting this style will make you look like a mermaid ready to take over the sea. It has a magnificent look and you can rock different styles with it.

French braid has also always been a cool style but bringing new twists to traditional French braid highlighting its coolness even more. In fact, the style is a swift way not to be basic. Fortunately, it is easy and quick to whip up this style, so you might not even need a help to look like a mermaid.
More Photos of Mermaid Hairstyles:
If you like something not so tight and yet makes you feel breathtaking then choose this style. It twists from the end of the hair and wraps into a perfect braid. What we like is the fact there won't be any hair on your face to cause any form of coverage to your face. That way the world will be blessed by your brightest smiles.
This is another simple yet stunning mermaid style when you are already running late and need to style up your hair very quickly. This style gives you this wonderful look that can boost your confidence and make you feel like a princess of the sea.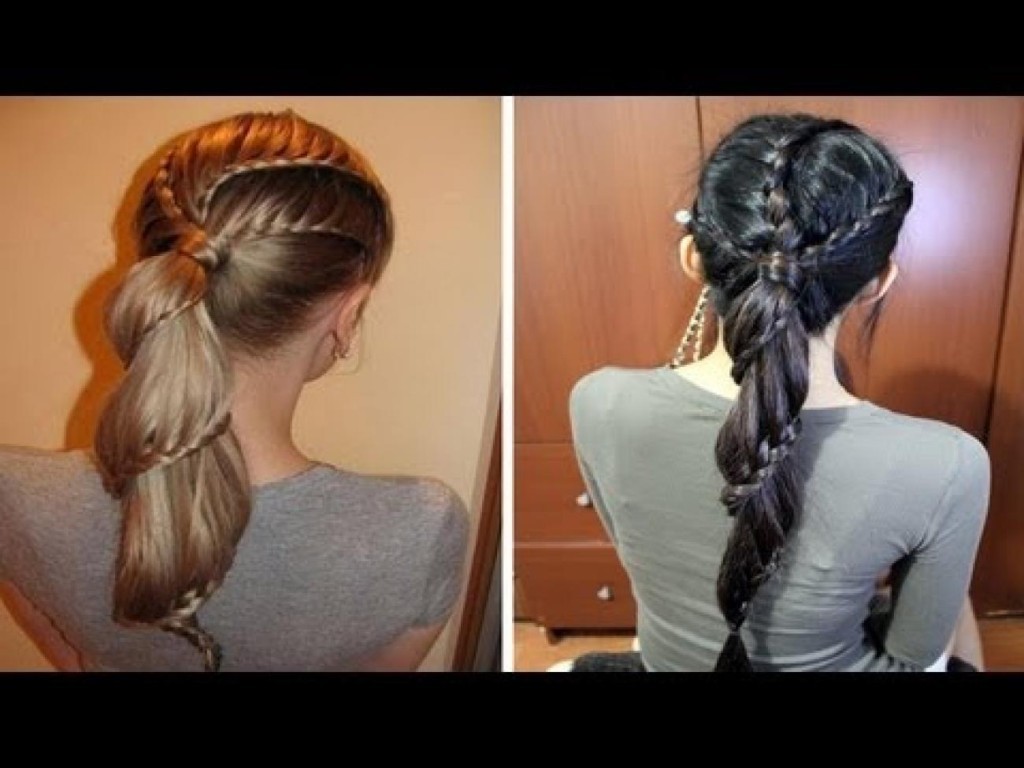 Who knew ponytail can deliver a stunning mermaid look? Well, now you know. This inventive style may seem complex but it takes minutes to achieve althoughyou may need to smoothen it out if you want to rock it every day. It is an easy way to bring out the child in you.
Forget braid, bright coloured hair may be all need to get the ultimate sea look and green is a fantastic color to get it right. This hairstyle is not only one of kind, it makes you stand out from a crowd of other women.
Here's another great example of how green can be all you need to get a mermaid look. You can choose other hair colours but just know you can never go wrong with green and black hair spiced up with a tiny strand interlaced to perfection. thick, intricate, and tightly webbed and twined.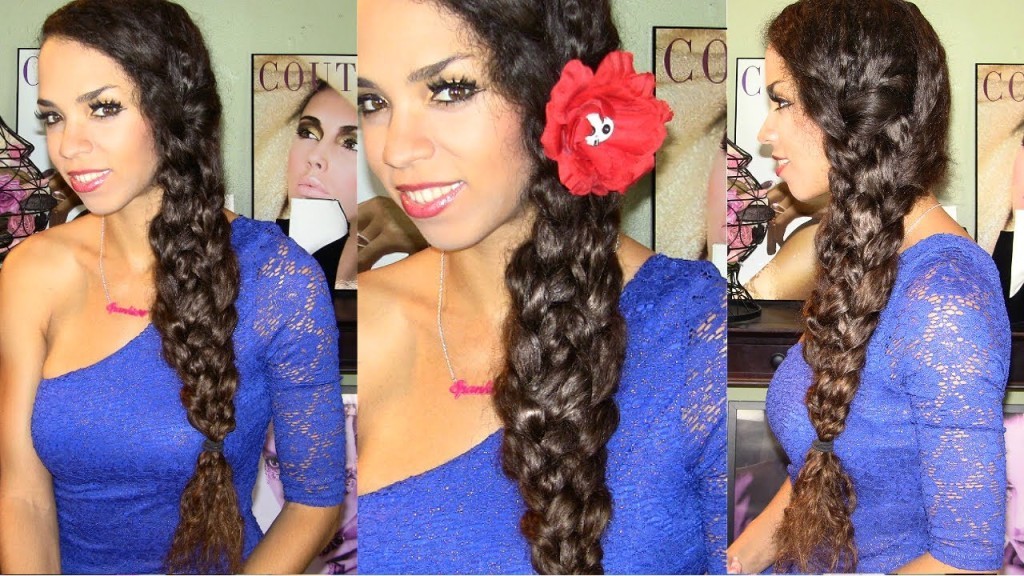 Are you ready to retain your good girl look and still ooze off some mermaid vibes? This simple loosely webbed braids with slightly curled hair can really change your mood for good.
Videos of The Spectacular Hairstyles:
What if you could do all these awe-inspiring hairdos yourself, smartly and easily? We have gathered some videos to help and good enough most of them don't take time. It's amazing when you have all the tips right in your hand. You can be more creative and add some creativity to it that will send more mermaid statement. Check out the videos below putting you through some tutorials on how you can achieve the different styles in the pictures above.