Africans are really doing great in the world of football, and in recent times, a lot of them have caught fame in the global football market. The game of football is a very competitive one. It is a game of survival of the fittest. There are some popular African footballers who have proven their skills and competence in their football career such that they can no longer be ignored.
Here are the most popular African footballers at the moment:
12. Ghana's Sulley Muntari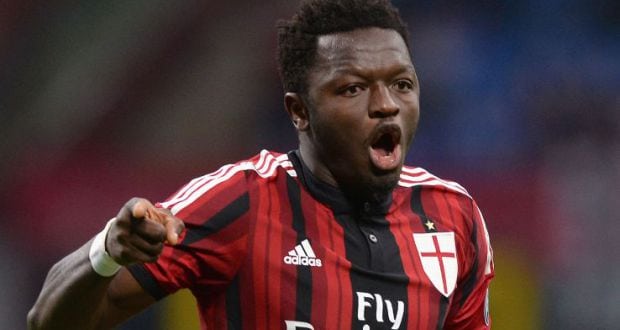 Suleyman Ali Muntari is a Ghanaian international footballer who plays as a central midfielder for Ittihad FC and the Ghana National team. It is true that Muntari has had a lot of ups and downs in his football career, it has not completely barred him from climbing the ladder of fame, no matter how gradually. He has played for six clubs so far with AC Milan being the most prominent.
The 31-year-old Sulley is a proven Serie A player with precious experience, amassing 125 appearances for Udinese and 70 appearances for Inter. Sulley, a full international for Ghana since 2002, has earned over 80 caps for the national team and has been selected for two Africa Cup of Nations tournaments and all three of their World Cups.
11. Nigeria's Vincent Enyeama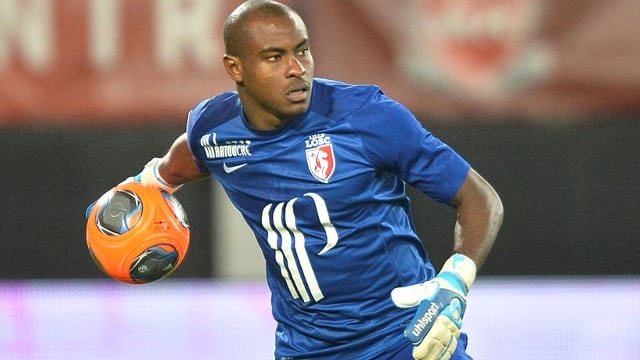 He is the rare African Goal Keeper with an unswerving brilliance! Vincent Enyeama is an international professional goalkeeper. Vincent started his professional football career back in 2002. He is Nigeria's National Football Team goalkeeper and also plays for the French Lille OSC. In the first 11 matches he played for Lille, Enyeama kept clean sheets – he never let in any goal.
According to records, the total number of matches he has kept without letting in goals is 21. One of his wave-making achievements includes his ability to stop the two-time world champion, Lionel Messi from scoring in Nigeria's match against Argentina in the 2010 FIFA World Cup Tournament. Vincent Enyeama is also recorded as the best goalkeeper in the major leagues across Europe in the 2013/14 football season. He won the King of the football pitch award and Goal Nigeria Player of the Year in 2014.
See Also: Ghana's Boateng Banned From Football For Life
10. Congo's Christopher Samba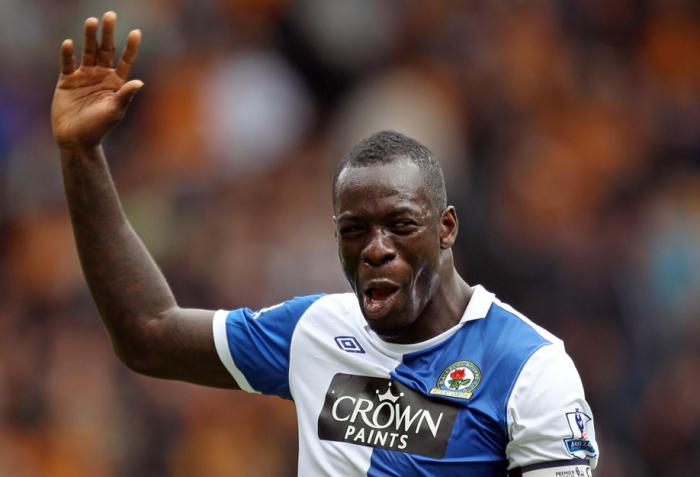 Christopher Samba plays as a defender for FC Dynamo Moscow in the Russian Premier League. Though Samba was born in France, he plays for the Congo national team. He has played for about ten different clubs since he started his football career in the late 90's. Despite all the fierce challenges Christopher has faced in his career, especially that of racism, he is still making leaps and bounds in the world of football, both in Africa and the world at large.
9. Mali's Seydou Keita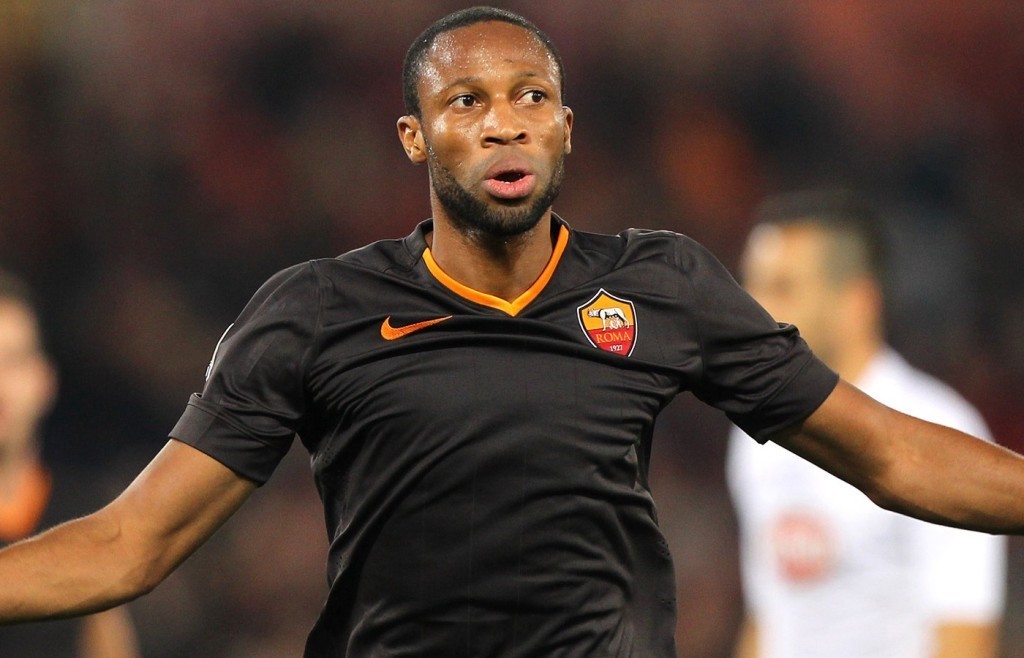 Seydou Keita is a Malian professional footballer who plays for the Italian club, A.S. Roma. He is a versatile midfielder who can operate as both a central and a defensive midfielder. Seydou played most notably with Lens (five seasons) and Barcelona (four), winning 14 titles with the later. He recently returned to Spain with Valencia after a year in the Chinese Super League.
See Also: 10 Richest Ghanaian Footballers And Their Net-worth
Keita also participated in the 2013 Africa Cup of Nations in South Africa, scoring in the 1–1 quarterfinal draw against the hosts as Mali eventually won the shootout. Previously, he helped the under-20s finish third at the 1999 FIFA World Youth Championship in Nigeria, scoring in the last match against Uruguay – the game's only – and being named the tournament's best player. He is one of the most popular African footballers at the moment.
8. Nigeria's Mikel Obi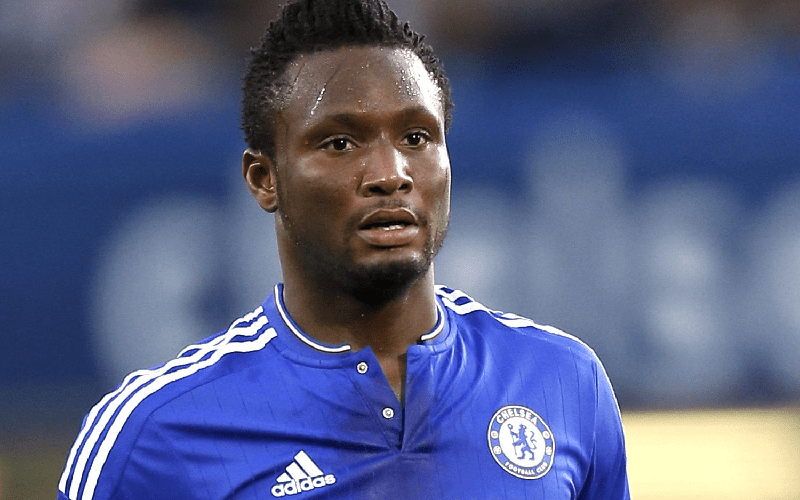 Mikel John Obi is a Nigerian professional footballer who plays as a midfielder for English club Chelsea and the Nigeria national team. Mikel is one of Africa's footballers that gained quick fame. With just 6 appearances in the Norwegian club, Lyn in 2005, Mikel became a hot cake in the football field. Subsequently, Chelsea bought him over in 2006, and since then, he has been playing for Chelsea.
Mikel made his FIFA World Cup debut during the 2014 tournament in Brazil, earning a man of the match award in the Super Eagles' opening game against Iran and helping the team to reach the knockout stage for the first time since 1998.
7. Ivory Coast's Kolo Toure
Kolo Abib Touré (born 19 March 1981) is an Ivorian professional footballer who plays for English club Liverpool as a defender. Touré has played for Ivory Coast since 2000. His debut was in April 2000 against Rwanda. He has also played for three of England's biggest clubs: Arsenal, Manchester United and Liverpool. In the 2011–12 season, Touré was used as a squad player, making 14 league appearances as Manchester City won a league title for the first time in 44 years. He played alongside his younger brother, Yaya Toure, also a member of  ManCity FC between 2009 and 2013.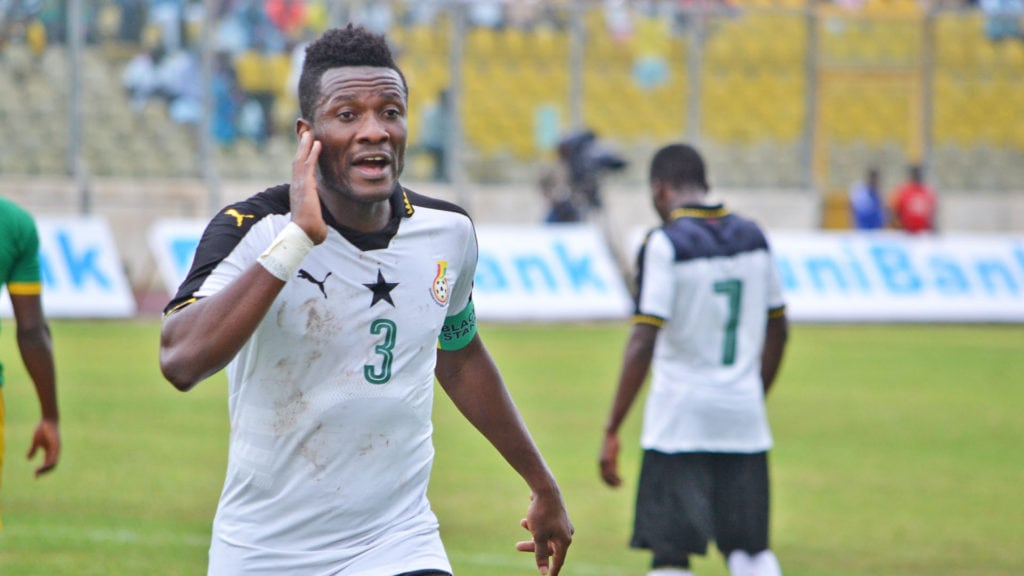 Asamoah Gyan is a Ghanaian professional footballer who plays as a striker for Shanghai SIPG of the Chinese Super League and captain of the Ghana national team.. He is known for his unique overpass and scoring technique. Gyan began his career in 2003 with Ghanaian Premier League club Liberty Professionals scoring a prolific ten goals in sixteen matches.
Gyan made his international debut at the age of 17 and scored on his senior International debut for Ghana against Somalia on 19 November 2003 in the 90th minute. One of his remarkable and unforgettable achievements include the fastest goal entitlement when he scored a goal 68 seconds into the match for Ghana in 2006.
On 2 June 2014, Gyan was named in Ghana's squad for the 2014 FIFA World Cup. In the team's opening match, he captained the Black Stars against the United States in a 2–1 defeat. He scored his first goal of the tournament in a 2–2 draw with Germany, equaling Roger Milla's record of five FIFA World Cup goals. In the final group match, he became the top African goalscorer in World Cup finals history by scoring the Black Stars' goal as they were defeated 2–1 by Portugal.
Michael Kojo Essien is a Ghanaian footballer who plays for Panathinaikos and the Ghana national team. Essien is a midfielder who has often been lauded as a box-to-box midfielder for his ability to exert energy in supporting offensive and defensive play and for his energetic tackling style. Essien can also play as a defender, both on the right of defense and in the center. Essien's field forcefulness and tough tackling styles earned him the name "Bison", the name of a large and very energetic buffalo-like terrestrial animal.
He has won the Chelsea Goal of the season award twice, in the 2006–07 and 2008–09 seasons. On 15 May 2007, Chelsea fans voted Essien as Chelsea Player of the Year for his contributions in the 2006–07 season, becoming the first African to receive the honor. Michael Essien has been honored severally with nominations and awards as both World player and African player of the year in recognition of his status as one of Africa's best footballers.
Also see: 10 Rich Ghanaian Celebrities Who Are Still Humble
4. Togo's Emmanuel Adebayor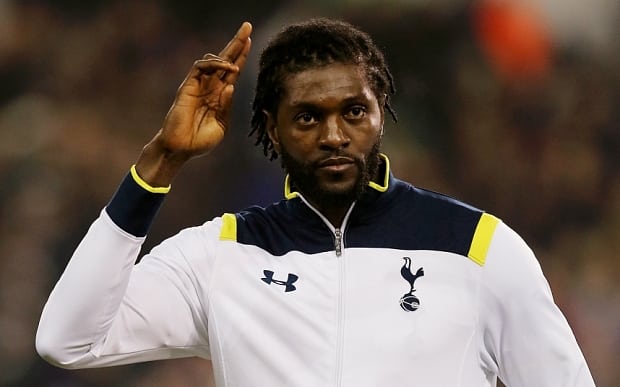 Emmanuel Adebayor is a Togolese professional footballer who plays as a forward for English club Tottenham Hotspur and the Togo national team. Adebayor previously played for Metz, Monaco, Arsenal, Real Madrid and Manchester City. He rose to international fame moments after signing for Arsenal from Monaco in 2006, for a reported Sh 450 million deal. Arsenal trainer Arsene Wenger described his playing style as similar to that of Nigerian legend Nwankwo Kanu who is coincidentally Adebayor's role model. He was voted African Footballer of the Year for 2008. Emmanuel Adebayor is currently the fourth highest paid African footballer as well as the fourth richest.
3. Cote d'Ivoire's Yaya Toure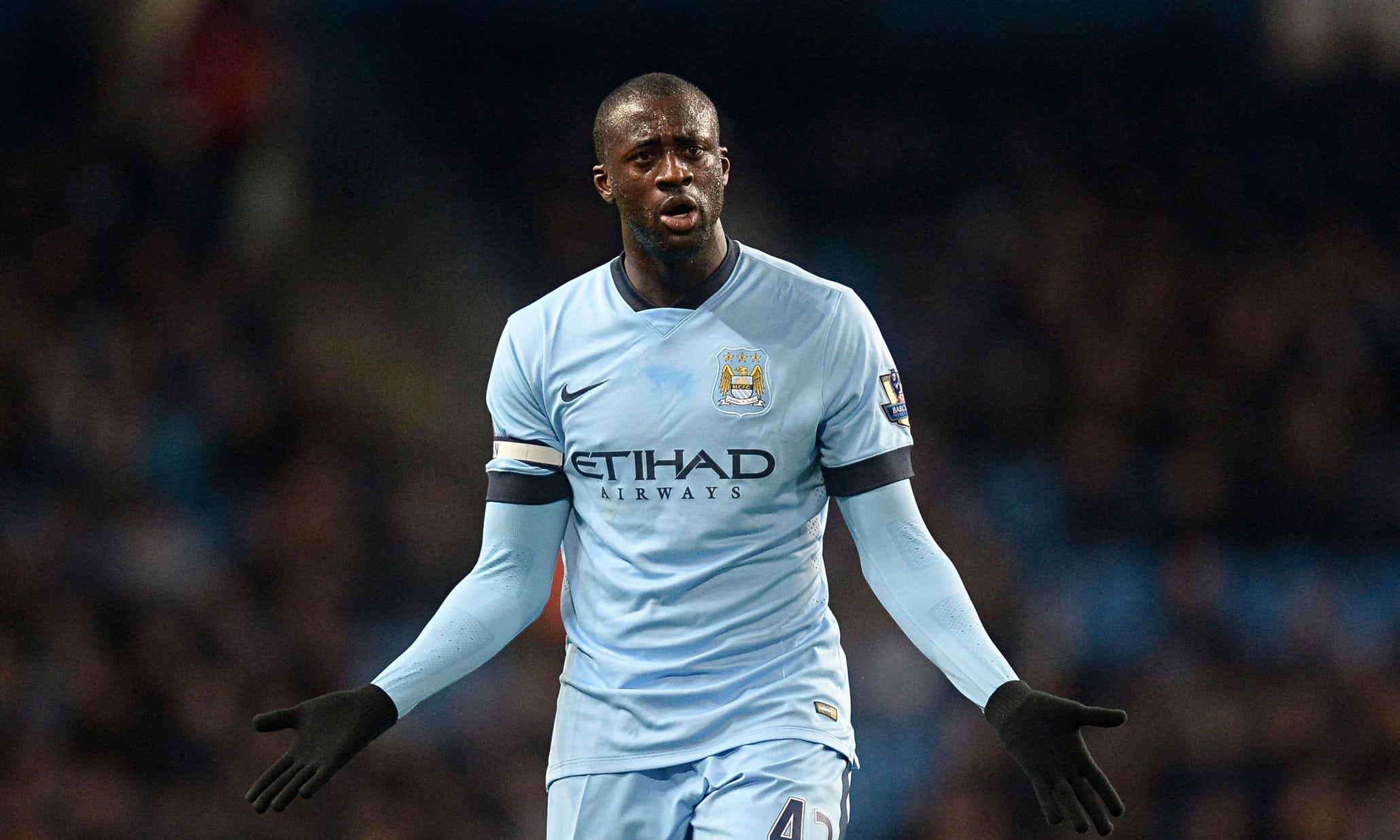 The very much admired Yaya Touré is an Ivorian professional footballer who plays as a midfielder for English club Manchester City and the Ivory Coast national team. He's possibly one of the most loved and skilled players to ever play in a City shirt, while at the same time, being one of the most emotionally exhausting footballers to cheer for. He has been nominated for Africa's Best Players Awards three times. He is also Premier league's best midfielder in the past three years.
2. Cote d'Ivoire's Didier Drogba

In amateur football, once you exhibit great physical strength in the football field, you'll quickly be referred to as a "Drogba". Didier Yves Drogba Tébily is currently the second most mentioned African soccer player around the web. He was Ivory Coast's National Football captain and top goal scorer until August 2014 when he officially retired from international football. Drogba has played for 6 different clubs, but he is best known for his career at Chelsea, (2004-2012), for whom he scored more goals than any other foreign player and is currently the club's fourth highest goal scorer of all time, with a total number of 104 goals.
He was part of the Ivory Coast teams that reached the final of the Africa Cup of Nations in 2006 and 2012 but were beaten on penalties on both occasions. He is noted for his physical strength, ability in the air, and his ability to retain possession of the ball. According to Richard Beech of the Daily Mirror, "his powerful and intrusive approach made him the lone striker [José] Mourinho grew to admire, and made it nearly impossible for opposing teams to isolate him and freeze him out of the game." The 37-year-old is currently playing for Montreal Impact.
1. Cameroon's Samuel Eto'o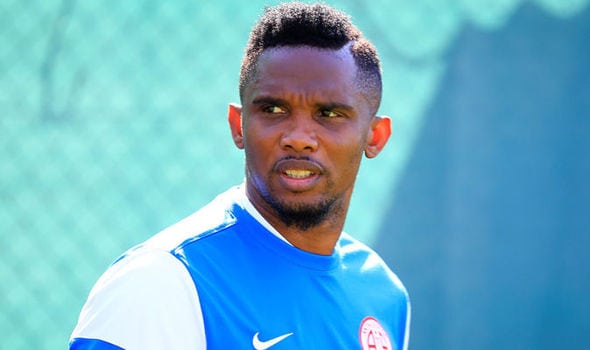 There is no gainsaying or disputing the fact that Cameroon's Samuel Eto'o is the most popular football player in Africa now. He started his career in football for the past 18 years and has since played for 11 different clubs as well as the Cameroon National Football team. Eto'o is known to be one of soccer's most lethal strikers in the entire globe – he scored over 100 goals with Barcelona just in five seasons!
Samuel is not just the most popular, but also the highest paid and richest African footballer at the moment. he was once the highest paid footballer in the world but currently the third highest paid at the moment. He is the most decorated African player, having won the African Player of the Years award four consecutive times: 2003, 2004, 2005, and 2010.