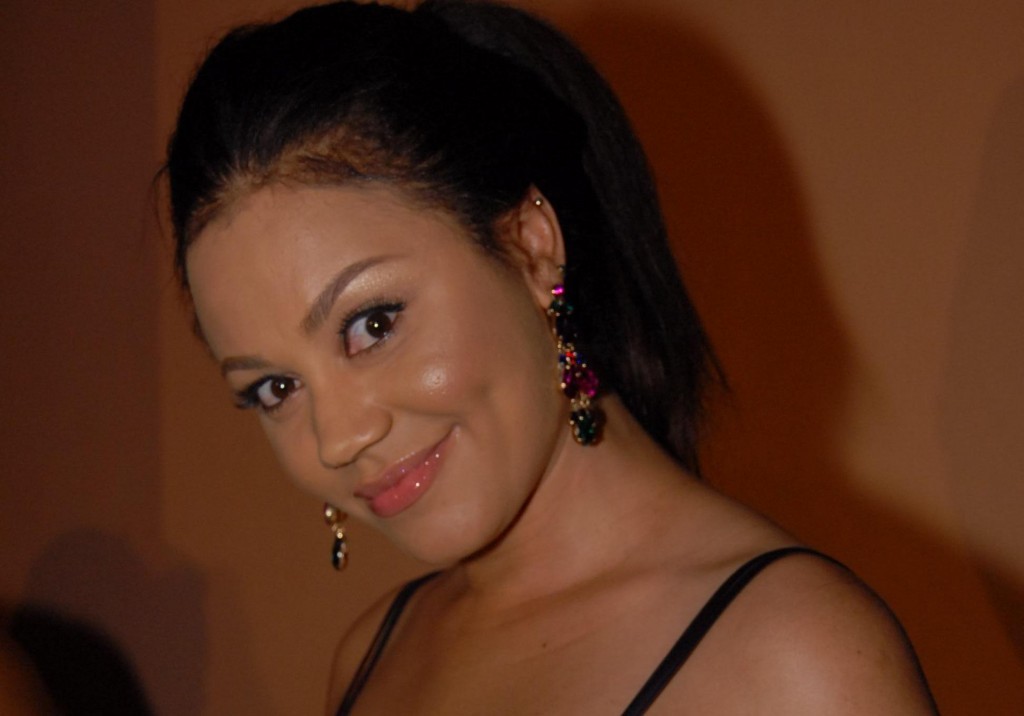 One of the most popular and most influential actresses in Ghana today is Nadia Buari. Buari started her career in Ghanian National Television in 2005 with her appearance in  "Games People Play" which was one of the most watched television series in Ghana. Her break out role came when she starred on "The President's Daughter" playing the role of "Beyonce" a sophisticated woman who falls in love with a man who is in love with someone else and tries her best to destroy their relationship. That role opened many doors and allowed her to be the lead star of 20 more movies that gave her 2 nominations for best actress in a leading role at the African Movie Awards in 2007 and 2009.
Lesser Known Facts About Nadia Buari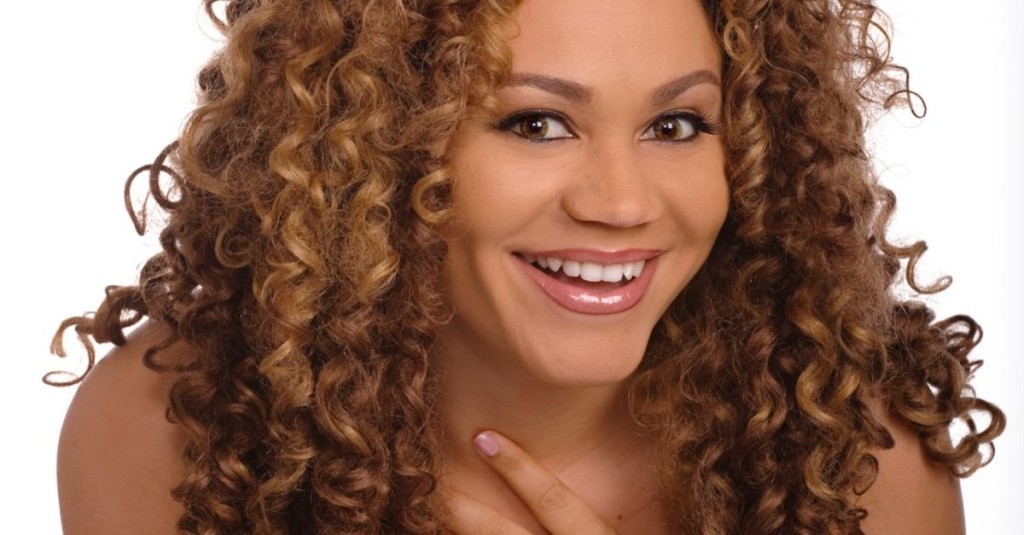 1. Her First Major Film is Mummy's Daughter
Nadia Buari's first major film was "Mummy's Daughter" where she was the daughter of a girl who had a love affair with a man who was already married. When her mother died, her dad begged his wife to take care of Anita (Buari) who was still a young child at that time and confessed that he had a secret relationship with her mother months before he was married. The story had a similar plot with movies like "Cinderella" and "Ever After". However, the movie has unique twists, one of the reasons why the movie was a big hit, her great acting skills got the attention of the media.
2. Once in a Steaming Relationship with Michael Essien
For a while, she was in a relationship with Michael Essien, a Ghanaian footballer who once played for Chelsea and the Ghana national football team. But their relationship did not end well and resulted in a bad break up. Now, Mr. Michael Essien is married to his Publicist and they are expecting baby number three.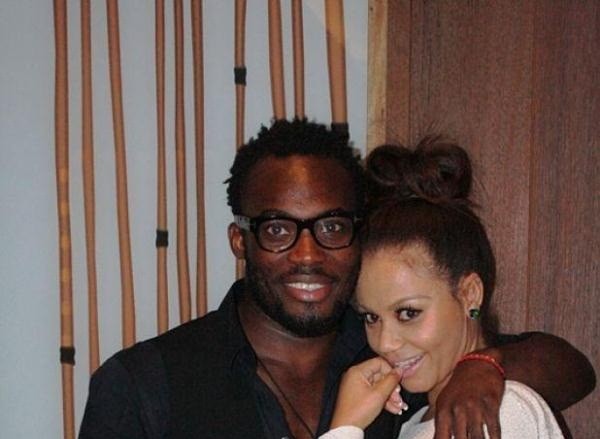 See Also: 10 Things You Didn't Know about John Dumelo
3. Nadia Buari is Currently an Ambassador for Tablet India
She is the 2013 Brand Ambassador of Tablet India Limited (TIL), a pharmaceutical manufacturer and marketer of high-quality products. Tablet India is a pioneer in the Probiotic segment with the introduction of the novel concept of 'synbiotic'. Buari is not new in the business of representing pharmaceutical companies. She was until 2012, an ambassador for Orange Drugs Limited, a Nigerian based pharmaceutical company.
4. She Loves Dogs
Nadia Buari loves dogs and is currently focusing her attention on Phedo, a Golden retriever who waits for her every day at her door. She takes Phedo out for a walk in the streets or on the beach. She enjoys his company and she claims that today "Phedo" is the man of her life right now. When it comes to love, the daughter of former president of the Musicians Union of Ghana, MUSIGA told Rene Collections, a bi-yearly fashion magazine that the love in her life is a dog.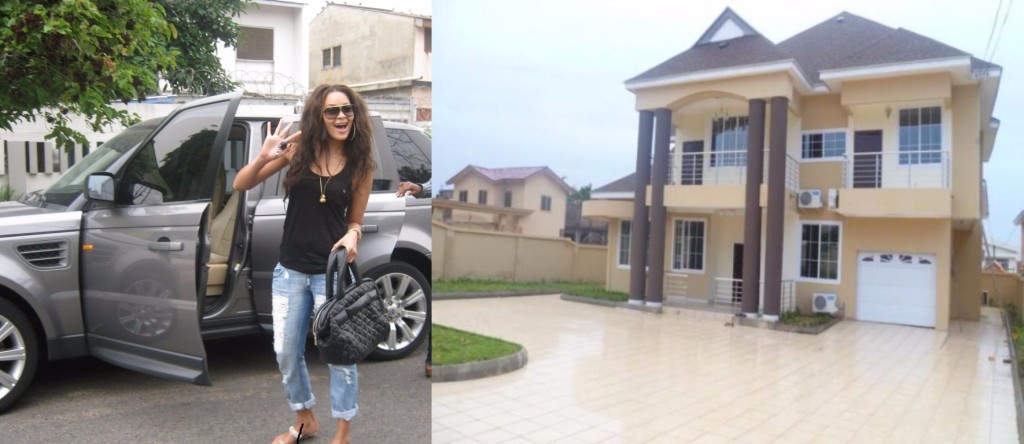 5. Nadia's relationship is Undefined
Nadia who is currently the mother of two beautiful girls (twins) has refused to come out clean about the nature of her relationship with the girls' father. For over a year after her delivery, the actress kept both the babies and their father secret, never sharing photos of them. She, however, broke the norm when she shared a photo of herself and her man on Instagram on the 2017 Father's Day, with the caption, "Happy Father's Day to the king of our castle. I love u", serving as the only clue that he is the babies father.
6. She Has a College Degree
Unlike some of her peers, Nadia has a College Degree. She studied at the University of Ghana, Legon with a Degree in Fine Arts. She says that having a college degree will secure her future especially later in life when her fame fades away.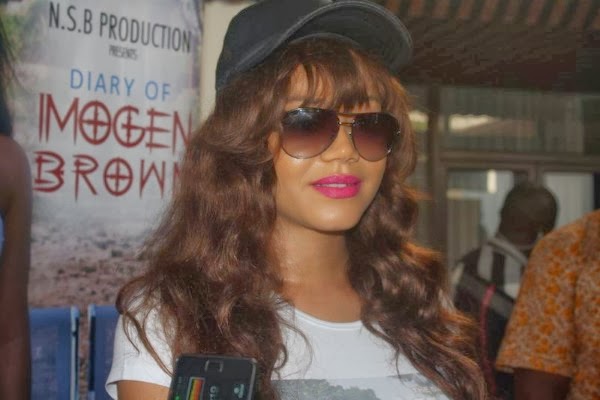 7. She Dreams to Produce and Direct Her Own Movies
Nadia's ultimate dream has always been to become a producer and director of her own films for some time now and the dream has finally materialized for actress Nadia Buari with the completion of her maiden production titled "Diary of Imogen Brown". Starring herself, Jim Iyke, Charles Bruce, Soraya Mensah, Heba Khaled, Kevin Boateng, Prince Mingle and Beatrice Dadson.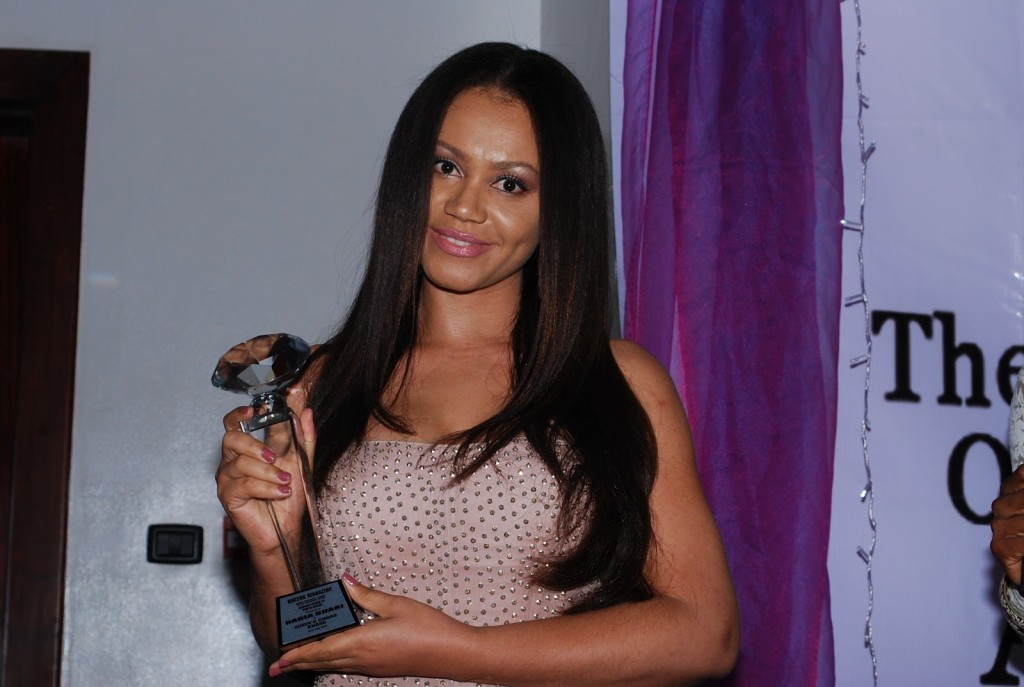 8. She Used to be an Alcoholic
At a young age, Nadia had a serious battle with alcohol addiction. The actress said it took her mothers' intervention to rescue her from the addiction. She claims her mother always pointed her to God and asked her to trust him to help her and eventually she overcame alcoholism and got back in shape to become who she is today.
9. She is a Twitter Addict
Nadia Buari is a Twitter-lover and tweets every day in order to connect with her fans. She lets them know what she is up to on a daily note and often shares pictures via Instagram. Follow @B5sNadiaBuari. Her Official website: http://www.nadiabuari.net/
10. Goodwill Ambassador for International Children's Games Ghana
She is currently an Ambassador for children who are underprivileged. She is not just a popular pretty face actress in Ghana, she is also a kind-hearted person who puts God first and helps other people at the same time to achieve their purpose in life
Filmography
Beyoncé – The President Daughter
The Return of Beyoncé
Mummy's Daughter
Darkness of Sorrow
Slave to Lust
In The Eyes of My Husband
American Boy
Wicked Intentions
Tomorrow Must Wait
Hidden Treasure
Beyonce & Rihanna
Beauty and the Beast
My Last Ambition
Love, Lies and Murder
Sacred Lies
Okun Omo Iya
Tori Iya Mi
Aye Jemila
Diekola
Ojo Iranti
Aworawo
Goat Lover
Mr and Mrs Ibu
The Angle Against The Monster
Heartless
Last Hour Romance
War of Roses
Under My Pillow
Speechless
Holding Hope
Desperate Bride
Innocent Sin
Guilty Threat
The Golden Lady
Satanic Kingdom
Rough Rider
Crazy Scandal
Unfaithful
The Monster In Me
Bad Egg
Garden of Eden
No More Love
Rain
Single and Married