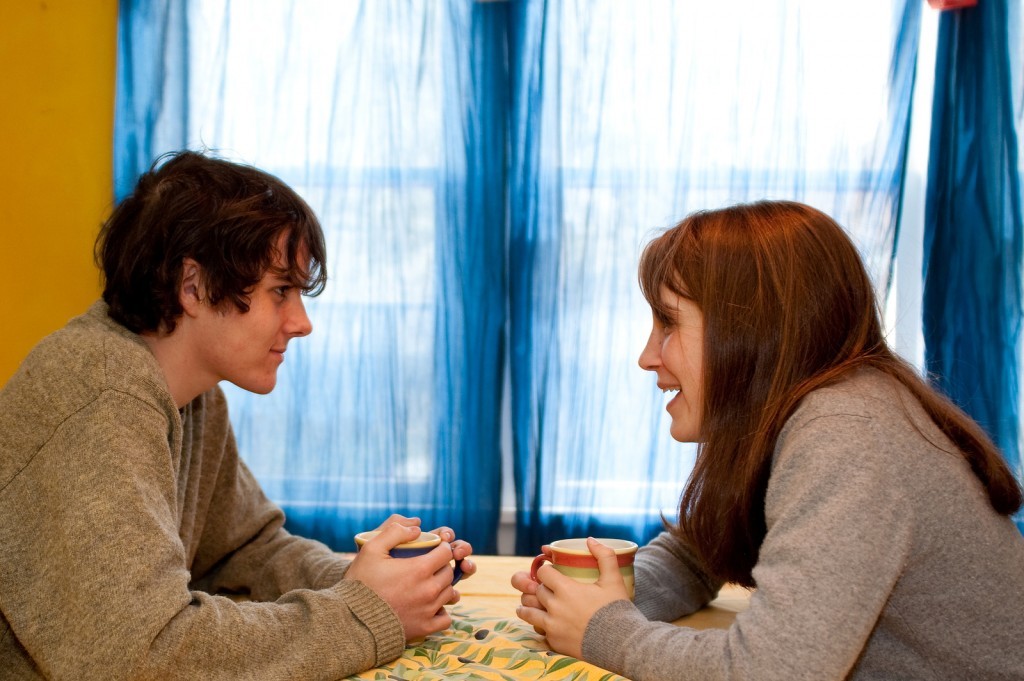 Learn how to say nice things to your boyfriend and get him to smile all the time. Getting him to smile might not be as difficult as you think, but the issue is knowing the right thing to say and the right time to say it. Most people love texting their boyfriends but what happens is that at some point, they seem to run short of what to say.
You are not alone, there are actually lots of people in the same situation, this post will certainly simplify everything.
Words are powerful and, you can either make a guy love you more or less with your words. Interestingly, there are numerous nice things you can say to your boyfriend that will make him love you more, here is a list of a good number of them.
Nice Things To Say To Your Boyfriend In A Text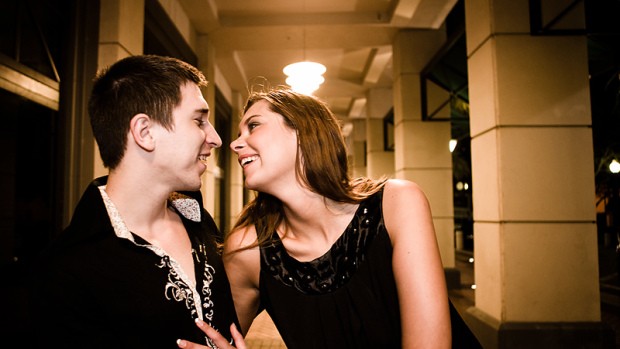 1. Hope you know you are on my mind right now!
2. I can't wait to spend the rest of my life with you.
3. I hope that when you read this, it makes you think of me!
4. Read this message, and know that the sender loves you very much!
5. When I first saw you, I was scared to talk to you. When I spoke to you I was scared to hold you. When I held you I was scared to love you. Now that I love you, I am scared to lose you.
6. You are my everything.
7. If nothing lasts forever, can I be your nothing?
8. I hope you know you have my heart?
9. Loving you is like breathing…How am I supposed to stop?
10. The most incredible feeling is knowing I make you happy!
11. You are like a drug, and I am so addicted!
12. You're weird, but I like it!
13. I love you more than you will ever know.
14. When can I see you again?
15. Hey stud, just wanted to let you know that I'm thinking about you!
16. Hope you are having a good day sweetie?
17. Good morning (or night) sweetheart!
18. Dreaming of you.
19. Our life together is already amazing, and together it will only get better and better.
20. I would love to have your arms wrapped around me right now!
21. I wish you were here so we could cuddle and fall asleep together.
22. You fill my heart with love and my life with happiness!
23. You make me laugh when I don't even want to smile.
24. The more I know you, the more I love you.
25. I think I am falling in love with you!
26. You are my Romeo and I am your Juliet!
27. If you ever randomly think of us kissing, know that it's because of all the kisses I've blown for you.
28. You make me feel like the luckiest woman in the world.
29. If loving you is wrong, then I don't wanna be right.
30. Just hearing your name makes me smile.
31. I can explain why I love you, but it would take forever.
32. You are the reason I am breathing, but yet sometimes you take my breath away.
33. You rock my world.
34. I can't get you outta my head.
35. I'm falling for you…will you catch me?
36. Just when I thought that love could never be a part of me, that's when you came along and showed me happiness.
37. I can't really find the words to explain the way I feel when I hear your voice or when I see your face… all I can say is that I like the feeling.
38. You are the reason for my smiles.
39. It's not my fault I love you so much…it's yours!
40. Your hand is my favorite thing to hold.
41. My love for you is a journey. It starts at Forever and ends at Never.
42. I will hold you in my heart until I can hold you in my arms again.
43. Sweet dreams…think of me.
44. I absolutely love spending time with you.
45. I wish you were here.
46. Hey baby, can't wait to see you tonight!
47. You are mine, forever and always.
48. Waiting for the next time that your lips will touch mine.
49. I love you!
50. I miss you.
Nice Things To Say To Your Boyfriend
51. You are such a chivalrous gentleman when you're with me.
52. You always know how to make me smile even when I'm down.
53. I've never met a guy who can pick such thoughtful gifts for a girl!
54. When I'm confused about anything, I ask myself what you would have done if you were in my place.
55. You take care of me so well I feel like a princess when I'm with you.
56. I wish I could have your sense of humor.
57. Is there anything you can't do? / How are you so good in everything you do?
58. I love watching you sweat/work out. The more you sweat, the sexier you look.
59. You're such an interesting guy. You know so much about everything.
60. You're so sweet and caring, you make me feel like a spoilt kitten.
61. I've never met a guy who's more ambitious and determined than you.
62. You're always there for me when I need your help with anything, no matter how small or big.
63. You look so good you make all the girls in the room jealous of me.
64. You're such a smooth talker. I hope you don't go talking to all the girls you know this way.
65. Your smell turns me on. Can I have your shirt to sleep with when you go out of town?
66. Every time we have sex, you make me wonder if you're a sex god in disguise.
67. Everyone thinks I brag a lot about you. But, you know what, I just can't stop myself.
68. You never let me down, ever.
69. I love being pampered and you know just how to pamper me all the time.
70. You always plan the best surprises for me.
More Nice Things To Say To Your Boyfriend
71. I love the way you hold me when we're in bed.
72. You're so smart. How do you always have all the answers to everything I ask you?
73. I can't believe how lucky I am to have you.
74. I feel so protected and safe when you're around me.
75. There's no guy in the world who can understand me better than you do; I never feel like I need to hold back while talking to you.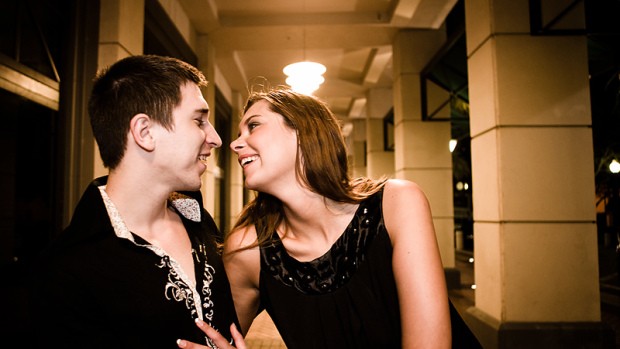 76. My friends are jealous of me for having such a perfect relationship with you.
77. Gosh, you look so sexy, all the girls here are checking you out!
78. The world seems so perfect when you hold me in your arms.
79. You're the kind of guy every girl would dream of having.
80.  I enjoy your company more than anyone else's in the whole world.
81. All my friends want to find a guy who's just like you!
82. I just don't know how you can listen to me so patiently, even when I'm complaining so much about everything in my life.
83. Just the thought of being with you in bed sends a shiver up my spine.
84. You're the manliest guy I've ever met.
85. I love your *insert body part* so much, it's so hard to take my hands off you.
86. I don't think I'm ever going to forget this wonderful date.
87. The day I met you was the best and I hope what we have will last as long as I live or I cannot imagine the rest.
88. Holding your hand, stealing a kiss, smuggling in a warm hug all these things make my day and it is all because of you my love.
89. Each time you say goodbye to go home I feel so alone; the only time I feel complete is when we meet up again.
90. I never thought of "goodbye" as a bad word till we had to say it to each other.
91. If life is like a game of football, I scored the winning goal the day I met you.
92. You are better than the rose as you have no thorns and kissing you is better than eating candy as you taste better and have no calories.
93. Fate has been my best friend as he threw me in your path.
94. If I had to relive my whole life the only thing I would change is that I would have met you years ago than when I did.
95. My life is musical, my love is colorful and every day is fruitful… all because of you my love.
96. They say time shrinks when you have a good time and I wish that every minute I spend with you expands to years.
97. When I look at you I know we were meant to be as each moment I spend with you seems like a dream come true.
98. They say that love can happen in a single moment, I did not believe that till I came to the moment it took me to fall in love with you.
99. Are we too young to know what we want? I think not as I knew that I wanted you the minute I saw you the first time at the age 13.
100. I love being in love with you more than I have enjoyed anything else because I know you are the best there is.
See Also: 100 Nice Things You Can Say To Your Girlfriend
Nice Things To Say To Your Ex-Boyfriend
101. I never felt true love until I was with you, and I never felt true sadness until you left me. Come back dearest.
102. Let's make amends, let's talk, let's find a way to connect together again.
103. There is always room for forgiveness, find it in your heart and give us a chance.
104. I miss you so much. Can we get back together?
105. Love makes life so confusing, but would you want to live without it? Let's get back together again.
106. I still think about you. I still think about us. I won't give up, or give in. I will go on, until the end.
107. Do you remember when we walked hand in hand, do you think we could ever feel that way again?
108. How am I supposed to move on when every time I see you, I fall that much harder?
109. If I could take back my words I would, but since I can't – here is a new set: I am sorry!
110. The sun rises and sets every day but my world has stopped, it will move only when you come back to me again.
111. I may not be the best but I love you better than the rest. Let's make up and be together again.
112. I think of you before I fall asleep and then again as soon as I wake up, you see, you're never out of my thoughts.
113. Let's get our life back on track again. Take my apology and make it happen.
114. Can't get you out of my head.
115. If you won't hold me, I'll cry, if you won't be with me, I may not survive and if you don't come back, I'll surely die.
116. You are the beat in my heart, the music in my laughter, the tears in my eyes.
117. You are my whole world – don't leave.
118. Missing you so much, it breaks my heart. Let's get back together.
119. Our future hangs on this note of apology! Accept it and give us a chance.
120. You know that you're pretty; you know that you're smart; you know you're intelligent but do you know that I am still in love with you?
121. Being away from you is the hardest thing I have done – can we get back together?
122. If I could undo what happened, I would, but since I can't, I'll say sorry. Come back to me sweetheart.
123. Let's put things back as they were! I am sorry and I can't live without you.
124. I would wait till the end of time to be with you.
125. After a breakup, one should forgive and forget. But unless you forgive, I can't forget!
126. My world is a better place because of you. Don't walk away.
127. If I know what love is, it is because of you – please come back to me.
128. I swore to myself it wouldn't happen again. I vowed to myself that this was the end. The end of this longing, this yearning so strong… I said I was over you, but oh I was so wrong.
129. I miss you even more than I could have believed; and I was prepared to miss you a good deal.
130. Love is when two people who care for each other get confused. Now that we know what happened, can we be together again?
131. Sweetheart, I was born the day I met you….And died the day you left me.
132. If I were given a dollar for every time you came into my thoughts, I'd still have only one 'cause even after you left me, your thoughts never did, my love.
133. When we were together and now that we are apart, you were always first in my thoughts, you are still the first in my heart.
134. Sometimes I wish I had never met you, because then I could go to sleep at night, not knowing there was someone like you out there.
135. I wish that you were here or that I was there. I wish that we were together anywhere.
136. I keep telling myself that I'm done trying so hard to get you back, but really I know that I'll never stop because, I love you too much to give up.
137. I'd be lying if I told you losing you was something I could handle. Can you come back to me please?
138. We all have that one person we would take back in a second, no matter how much they hurt us in the past. And for me, my love, that's you.
139. Always on my mind and in my heart. Yep, that's you.
140. Even though we are apart, my love for you will never abate.