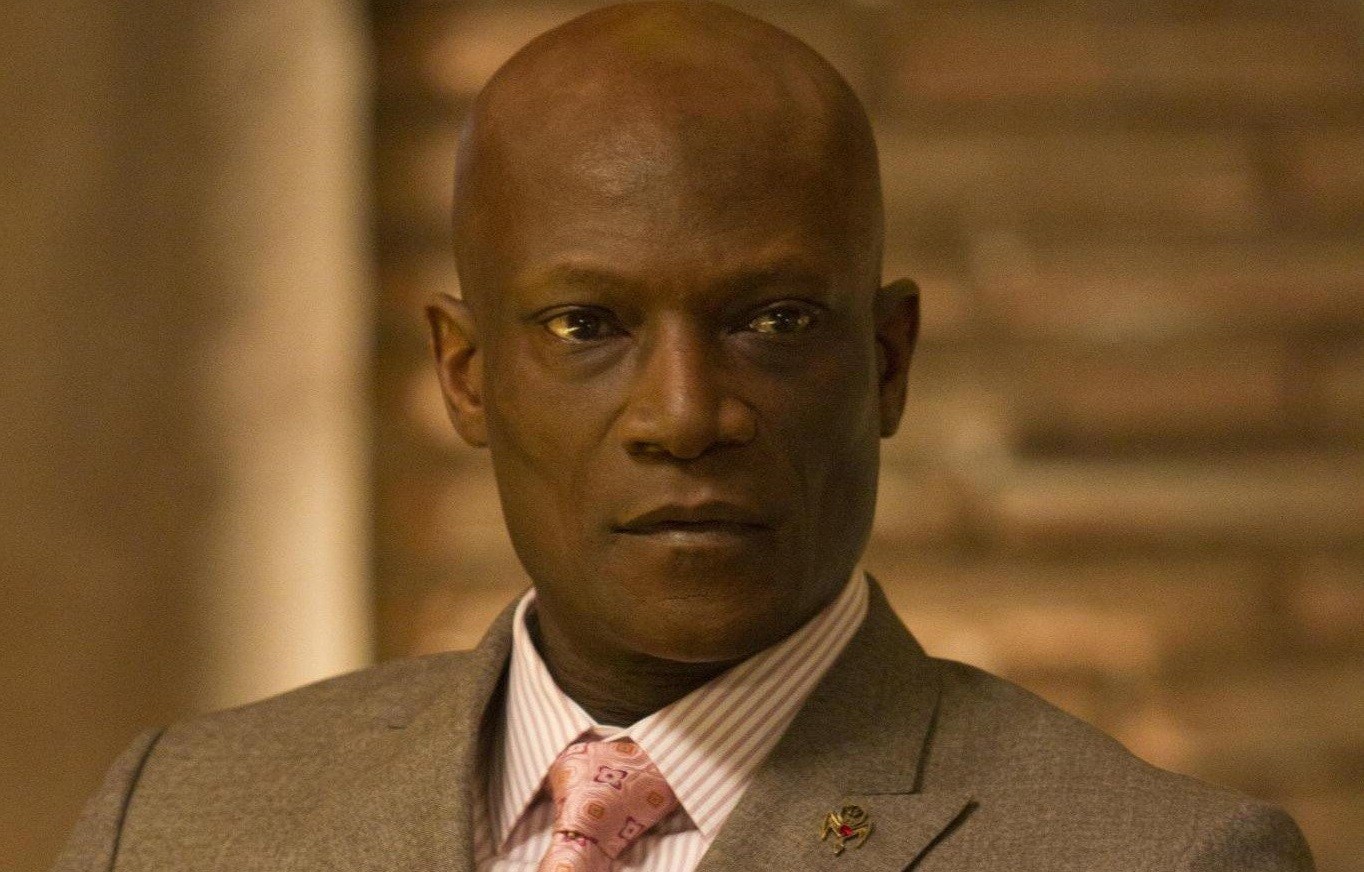 Peter Mensah is one of the most popular Hollywood actors of black descent. Best known for acting as a horse clan leader and messenger in 'Avatar' and '300' respectively, Peter has defied all forms of racial discrimination and worked his way into stardom and worldwide fame.
Currently playing Oenomaus on 'Spartacus', you may have seen him on several or few occasions. But then, what do you know about the man outside his acting endeavors? Here are very fascinating but lesser known facts about Mr. Mensah.
Peter Mensah Biography
The Ghanaian born Hollywood actor was born at Chiraa, in the Brong Ahafo region of Ghana, to parents of the Asante tribe who were strictly academics. Peter later moved to Hertfordshire, England, with his family at a very tender age.
In his career as an actor, he has really made his country proud. He also has not forgotten his fatherland but has established a school there which is serving the country well.
His Family – Who's His Wife?
Mensah is named after his father, Peter Osei Mensah who's an engineer. It is said that his mother is a writer. Peter also has two younger sisters.
As for his wife, Peter is yet to be married. He once revealed the reason behind his single status to be lack of time for relationships and raising a family. While it's as though the actor is enjoying a normal social life, it is not known if he's in any serious relationship. Nonetheless, he disclosed that he will be getting married in the nearest future.
Mensah's Net Worth
Peter's estimated net worth was $5 million in 2016 – not quite bad for someone who's been in the entertainment industry for more than two decades. Besides his primary source of income which is acting, the Ghanaian-British actor enjoys earnings from other sources such as endorsements, sponsorship ads, appearing in shows and programs which reportedly amounts to about $150,000 per annual.
Other Surprising Facts About The Actor
1. He is an Athlete and Martial Arts Expert
While growing up in the UK, as early as the age of six, Mensah started training in martial arts. That's exactly why he's able to play a lot of fast motion/action roles that require great fighting skills, one of the typical examples of such is his role as 'Oenomaus' in Spartacus.
Peter is also an athlete. He loves doing judo, track and field events – long jump, triple jump and the 400 and 800 meters.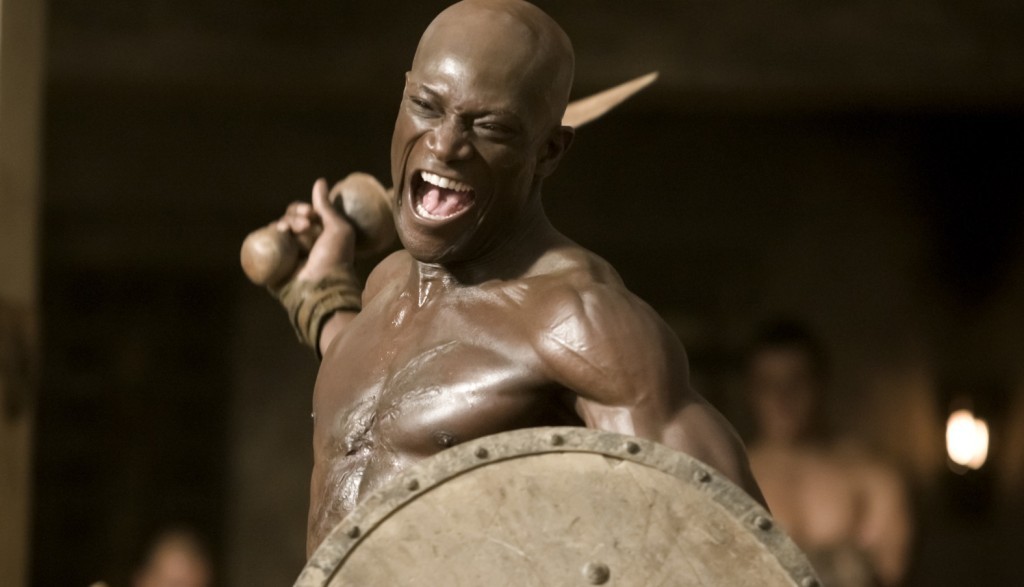 2. Peter Mensah Used to be an Engineer
Looking at his expertise in acting, it may be hard to believe that Peter used to be an engineer before he became an actor. Although he studied theatre arts in school, he worked for British Gas developing gas fields at Morecambe Bay. He is believed to have done this to please his father who is also an engineer, acting has always been his life ambition. Meanwhile, it was sometime in 2000 that he decided to migrate to Canada with the aim of making a career in acting.
3. He's Not as Young as You Think!
With his imposing and intimidating physique and stature, you'll hardly guess Mensah's age correctly. He is an imposing presence. At 1.91 meters tall, with a skin color of glazed leather and a body like that of a Greek sculpture, you'll hardly think he's up to fifty. But then, the man will soon clock 60! Peter Mensah was born on 27th August 1959. He is currently 58 years old.
See: 10 Hollywood Stars of Ghanaian Decent You Never Knew!
Bonus – Peter's Filmography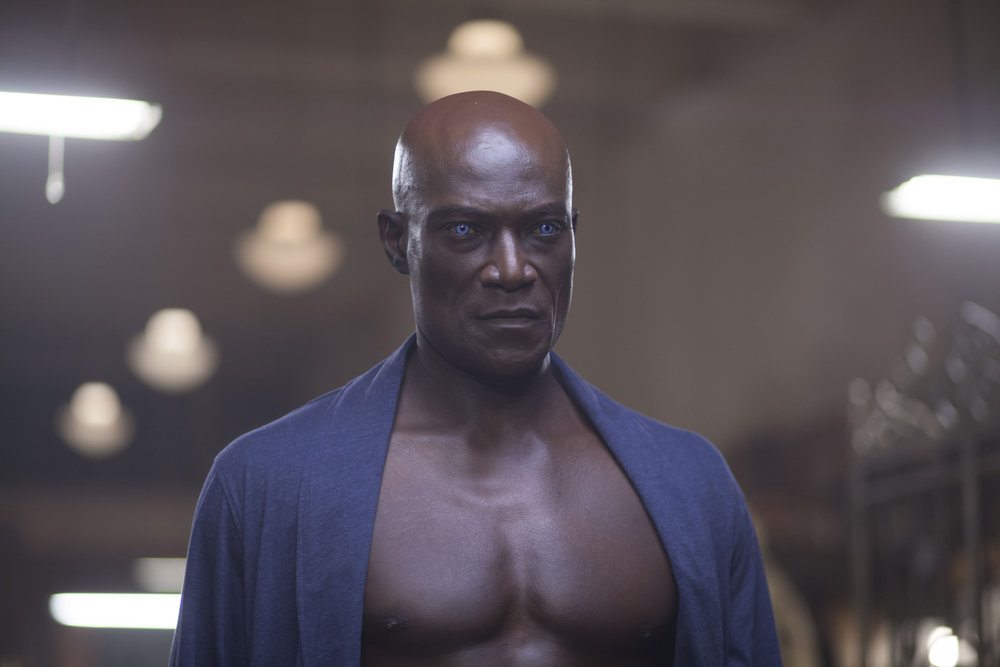 2017: Midnight, Texas (TV Series) – Lemuel
2016: Kevin Hart: What Now?
2015-16: Sleepy Hollow (TV Series) – Hidden One
2014: 300: Rise of an Empire
2012: True Blood (TV Series) – Kibwe
2013: Transformers Prime Beast Hunters: Predacons Rising
2011: Spartacus: Gods of the Arena (TV series) – Oenomaus.
2010: Spartacus: Blood and Sand (TV series) – Doctore.
2009: Avatar – Horse Clan Leader.
2008: Terminator: The Sarah Connor Chronicles (TV series) – General Perry/Perry.
2008: Dead Space (Video Game) – Sgt. Zach Hammond (voice).
2008: The Incredible Hulk – General Joe Greller.
2006: 300 – Messenger.
2005: Enterprise (TV series) – Daniel Greaves.
2004: Hidalgo – Jaffa.
2003: Tears of the Sun – Terwase.
2002: Brainstorm – Vault Security.
2002: Conviction (TV movie) – T-Bone.
2002: Triggermen – Boxer.
2001-2002: Witchblade (TV series) – Hector 'Moby' Mobius.
2002: Tracker (TV series) – Marak.
2001: Jason X – Sgt. Brodski.
2001: A Nero Wolfe Mystery (TV series) – Arthur/Receptionist.
2001: Harvard Man – Cyril the Butler.
2001: Blue Murder (TV series) – Marlon Anderson.
2000: Relic Hunter (TV series) – Witch Doctor.
2000: The Perfect Son – Tall Gay Basher.
2000: Bless the Child – Good Samaritan Janitor.
2000: Enslavement: The True Story of Fanny Kemble (TV movie) – Quaka.
2000: Twitch City (TV series) – Prison Guard.
2000: The Golden Spiders: A Nero Wolfe Mystery (TV movie) – Mort Erwin.
2000: Bruiser – Skinhead.
2000: Deep in the City (TV series) – Lang.
1998-1999: Earth: Final Conflict (TV series) – Alan/Paratrooper.
1999: Striking Poses – Hunky Receptionist.
1999: Highlander: The Raven (TV series) – Raphael.
1998: F/X: The Series (TV series) – Vincent.
1998: The Long Island Incident (TV movie) – Hugh.
1998: La Femme Nikita (TV series) – Taylor.
1997: Once a Thief (TV series) – Petrosian's assistant.
1997: Exhibit A: Secrets of Forensic Science (TV series) – Charles Ssenyonga.
1995: Nancy Drew (TV series) – Simon.