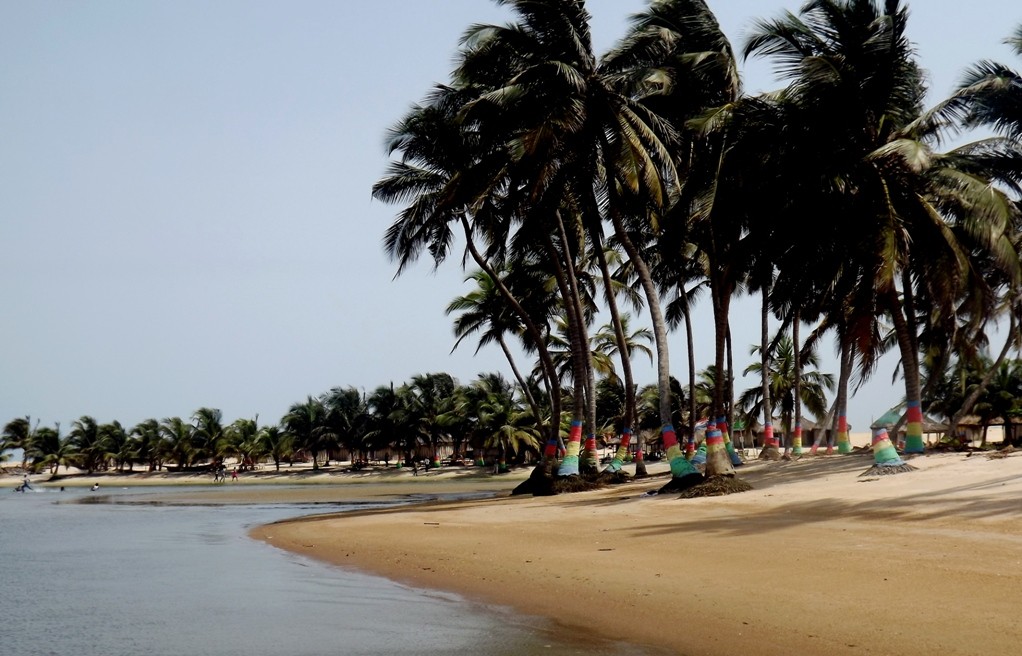 One can only stand in awe at how much Ghana has transformed into a beautiful country with many wonderful sites to behold. Just some decades back, Ghana was nothing to write home about. Nobody would want to go to Ghana because there was nothing appealing there, even the people of Ghana were rejected and asked to go back to their country, but today, the reverse is the case. Ghana has suddenly turned into a tourist center, with lots of beautiful structures that will surely catch your attention. A brief tour around Ghana, especially in the major cities, will certainly prove to you that Ghana is developing at a very high rate. Every year, tourists troop into Ghana just to have a feel of this glory that has suddenly befallen the country and also get beautiful photos of Ghana.
You don't have to go all the way to the US to see beautiful landscapes anymore, just take a short trip to Ghana and you will have a vacation of a lifetime. Though there is still a whole lot of infrastructural work to be done, not just in the city of Kumasi as well as in other cities and towns in the country, these photos speak a lot about our past and where we are headed and if we stay on the right track, it won't be so long before Ghana as a whole becomes an architectural masterpiece and the envy of many nations. Here are some photos of Ghana that you will mistake for New York City.
Independence Square, Accra, Ghana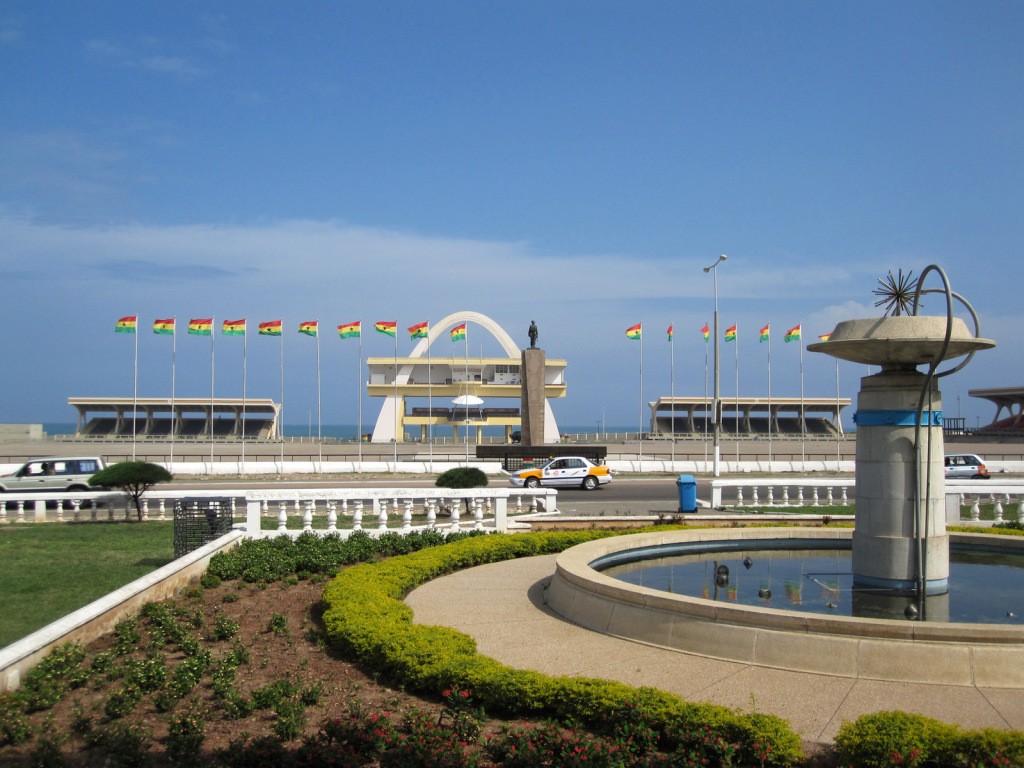 Best known as the Black Stars Square, the Independence Square, Accra, Ghana was built in 1961 by Ghana's first President, Dr. Kwame Nkrumah, in honor of Queen Elizabeth II. The public square located in Accra, Ghana, shares a boundary with the Accra Sports Stadium and the Kwame Nkrumah Memorial Park. It is the second-largest city square in the world after Tiananmen Square in China. Visitors at the square can see the Asomdwee Park (where the former President of Ghana, HE Atta Mills was buried); see the Independence Arch; see the Black Star Monument (Black Star Gate); visit the Liberation Monument, among other things.
Movenpick Ambassador Hotel, Accra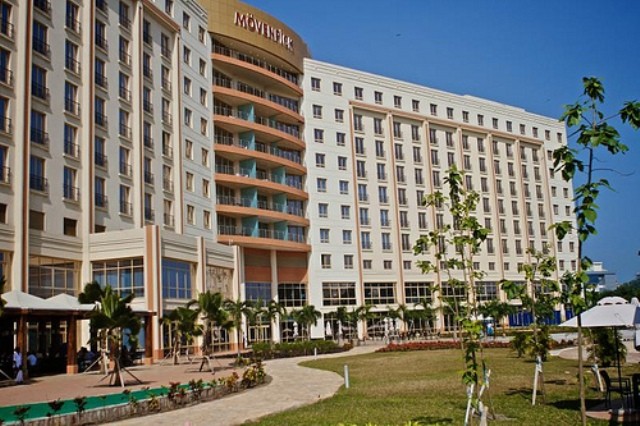 Located in the heart of the city of Accra and about 7km from the Ghana airport, the 5-star hotel is one place that provides an atmosphere of ease and convenience where visitors from over the world can be perfectly in control of their time whilst taking advantage of everything on their doorstep. The contemporary hotel is set in 16 acres of landscaped gardens in the heart of Accra's business district and it has about 260 stylish rooms including an exquisite 320 sqm Presidential suite.
Kotoka International Airport
The Accra International airport is one of the best places in Accra visitors feel at home on their arrival. The airport was initially used by the British Royal Air Force during World War II but it was officially handed over to the civilian government after the war. It was renamed Kotoka airport in 1969 in honor of Lieutenant General Emmanuel Kwasi Kotoka (1926–1967), who was killed in an abortive coup attempt at a location which is now the forecourt of the airport.
Hillburi Aburi

Located in Aburi, a town in Southern Ghana, the Hillburi Aburi is a Hotel/Restaurant with a nice sports-bar, inside and outside. It also has a beautiful pool overlooking valleys and mountains. The scenic beauty surrounding place makes it an ideal location for corporate events, private gatherings, and weddings.
African Sun Amber Hotel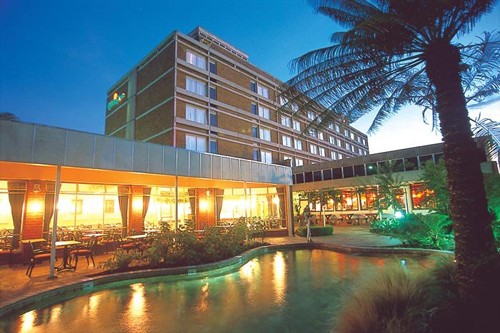 This is a 3-star Ibis Styles Accra Airport hotel located about 2.2 km from W.E.B. Dubois Center. The hotel offers an outdoor pool and a restaurant with a free WiFi access to all its customers. The ultra-modern airport hotel is 850 meters from Kotoka International Airport, 9 km from Osu Castle and 10 km from Labadi Beach.
Accra Parliament House
This is the official seat of the Speaker of Parliament. The building was first designed by Ghana's first prime minister, Dr. Kwame Krumah but it was recently refurbished. The Accra Parliament House is situated exactly opposite the Kwame Nkrumah Mausoleum in Accra.
Nkrumah Mausoleum
Apart from being the final resting place of Ghana's first President, Dr. Kwame Nkrumah and his wife, Fathia Nkrumah, the Nkrumah Mausoleum is another fine place you need to visit in Ghana. The Mausoleum was designed by Don Aurthur and it is meant to represent an upside-down sword which in the Akan culture is a symbol of peace. The interior of the Mausoleum is coated with marble flooring and a mini mastaba looking marble grave marker surrounded by river-washed rocks. It is located directly opposite the old Parliament House, now known as the Commission for Human Rights and Administrative Justice (CHRAJ).
Aburi Botanic Garden
As its name implies, it is a botanical garden located in Aburi in Eastern region of South Ghana. The garden occupies about 64.8 hectares and it was officially opened in March 1890. The garden's silk cotton tree is acclaimed to be one of the biggest trees in West Africa.
La Palm Beach
The La Palm Beach is Ghana's premier city-center beach with a resort. The rooms and suites at La Palm Royal Beach Hotel feature air conditioning, satellite TV, and the private bathrooms are complete with a bathtub or shower.
Labadi Beach Hotel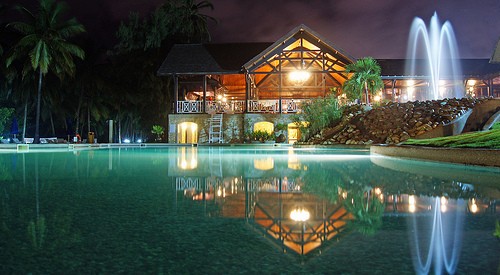 The 5-star hotel features a health club and a beauty salon. Located just opposite the Lapadi beach, the hotel is 7 km from Accra city center and it offers an outdoor swimming pool and air-conditioned rooms with free Wi-Fi.
Kwame Nkrumah Circle
If you've ever been to Accra, the capital of Ghana, one thing everyone will welcome you, especially at night is the Kwame Nkrumah Circle.  All you need to do is to forget the noisy atmosphere and concentrate more on the beauty of the circle.
Palmer Palace, Accra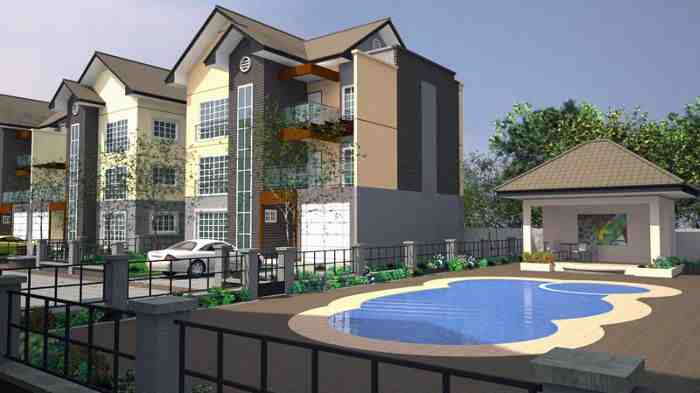 The Palmer hotel is a 4-Star Luxury Hotel in Accra. It is one of the most beautiful and peaceful places to visit in Ghana.
These are some of the places you can confidently visit in the city of Accra. The city is Ghana's largest city. It is also the administrative, communications, and economic center of the country.