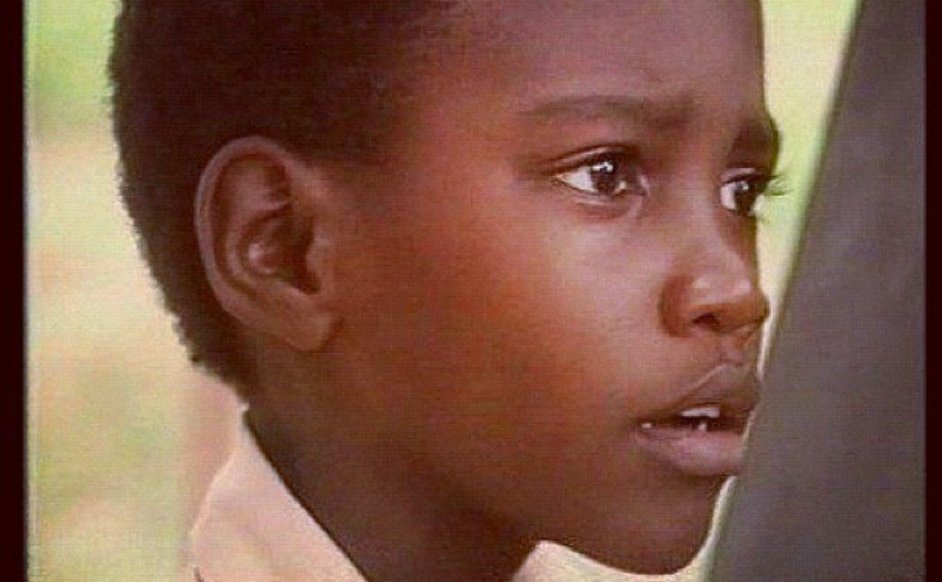 We share these images, courtesy of 233times.com and while you can agree that some Ghanaian actors and actresses grew with their childhood looks, others, on the other hand, metamorphosed with age.
We've listed below, some of the popular Ghanaian actors and actresses in their childhood, comparing how they looked before and how they look now. What do you think about these popular movie stars? do you think they've changed that much? these pictures aren't so great but you have to agree that some of these pictures are over 30 years. We've tried our best to sharpen them as much as we can, take a look below.
Famous Ghanaian Actors and Actresses in their childhood
1. John Dumelo

Can you imagine that John Dumelo was small once upon a time? He was born on 3rd February 1984 to Mr. John Dumelo and Mrs. Antionette Dumelo. John is the last and only boy of three children. He attended his primary education at Christ the King International School in Accra, Ghana, where he was selected by GAMA Film Company to play the role as a pupil in the movie "Baby Thief". He then moved on to attend his secondary education at Achimota School, from there, he left for University education at the Kwame Nkrumah University of Science and Technology where he studied Civil Engineering.
John Dumelo has appeared in numerous television series such as "Sun City" and "About To Wed". In 2009, he won Joy FM's Best Ghanaian Actor. He has also been nominated for Africa's Most Promising Actor by AMMA 2010 for his role in "Heart of Men" and another nomination for Best Actor by Best of Nollywood Awards for his role in "The Maidens". He also won Africa's Most Outstanding Actor 2011 at the Afro Australian Movies and Music Awards in Dec 2011 in Australia, among other awards. Today, he is one of the best among Ghanaian actors and has grown to become an actor a philanthropist and entrepreneur.
2. Majid Michael

Would you have thought that this handsome kid would grow up to be Majid Michel? Also known as Shaker, Michel is a Ghanaian actor that has received numerous awards for his achievements. He was born on 22nd September 1980 in Cantonments; a suburb Accra in Ghana to a Lebanese father called Michel Eracow and a Ghanaian mother called Paulina Olympio. He was raised along with his nine siblings.
Michel attended St. Theresa primary school and later Mfantsipim secondary school. It was while he was in secondary school that he became deeply involved in theater. He was a member of the school's drama club and once received the Best Actor Award in one of their performances on Emancipation Day in Cape Coast, Ghana. The actor later enrolled in the Academy of Screen Arts – which is affiliated with Ashesi University.
Majid, who has featured in over 25 movies, is married to Virna and they are blessed with three children, including two lovely daughters named Keira and Zara.
3. Nadia Buari
Can you see how serious Nadia Buari looked as a kid? Well, she has beauty running in her genes and we all can trace it from her childhood looks. Nadia is a pretty Ghanaian actress who has received two nominations for Best Actress in a Leading Role at the African Movie Academy Awards in both 2007 and 2009. She starred in the movie "Beyonce: The President's Daughter". It was her role as "Beyonce" that brought her major breakthrough. She has starred in over 30 movies both in Ghallywood and Nollywood.
Check Out: Ingrid Alabi: 5 Lesser Known Facts About The Ghanaian Actress
4. Juliet Ibrahim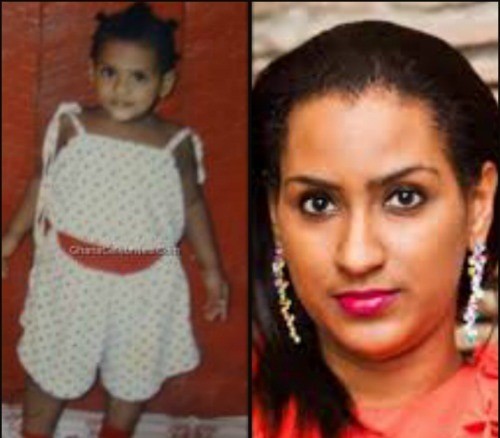 Juliet Ibrahim is a Ghanaian actress of Lebanese and Liberian descent. She has featured in over 20 Ghallywood movies and counting. Considered by many to be the "fresh face" of Ghallywood, which stands for Ghana's movie industry, she made her film debut in "Crime to Christ" (2007) where she co-starred with Majid Michel.
Juliet was born to a Lebanese father and a Ghanaian/Liberian mother. She works as a film producer, actress, and singer. She stormed the movie in 2005 and equally made her first appearance in Nollywood in the film "Yankee Boys".
5. Yvonne Nelson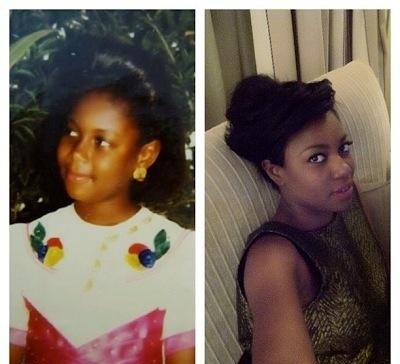 Yvonne Nelson is a popular Ghanaian actress, model, film producer, and entrepreneur who was a former Miss Ghana contestant. She was born in Accra-Ghana to Miss Margaret Gaddy and Mr. O. Nelson. She has featured in over 100 Ghallywood and Nollywood movies.