Rebecca Akosua Acheampomaa Acheampong, popularly known as Becca is a famous Ghanaian songwriter and singer, known for her outstanding sweet voice and excellent vocals. She is one of the multi-talented female vocalists currently making waves on the African continent and beyond.
Becca released her first album, "Sugar" in 2007. The second one,"Time 4 Me", came six years later, in 2013. You must have heard of Becca, or may even be her fan, but I bet there are lots more about her you should know, which have never crossed your mind. Read on to find out 10 fascinating lesser-known facts about the Ghanaian songstress.
1. Becca Comes from a Large Christian Family
Becca is the fifth child and the first girl of a family of nine children. They are devoted Christians and reports have it that throughout her growing up days, Becca participated actively in church activities, also using the opportunity to serve God with her talented voice.
2. Started her Career at a very Young Age
At a very young age, Becca showcased her talent as a singer by participating in School Talent shows as well as church activities and always came up with one of the topmost prizes at all times.
3. She Studied Abroad
During her early school days, Becca studied at Morning Star School. She subsequently went through high school education at one of the prestigious girls' schools in Ghana, precisely, Cape Coast's Wesley Girls' High School. After that, she traveled abroad where she furthered her education at Croydon College, London. At Croydon College, she studied to become a fully qualified Childcare and education worker. Not quite long ago, Becca furthered her education at the Ghana Institute of Management and Public Administration (GIMPA).
4. Becca was a Childcare and Education Worker Before Stardom
After some years, Becca returned from London to showcase her talents in her own motherland. Subsequently, she contested in the screening process of the second edition of the hit singing competition, "Mentor", on TV3 and also qualified in the Ashanti Region but had to quit the competition somewhere along the line due to the contents of the contract attached to the program and also for personal reasons. Though she didn't get to the final stage of the contest, this particular move was what first brought her to limelight. Soon after opting out of the competition, she started working as an upcoming solo artiste till she was signed by Kiki Banson on the EKB Records.
5. She is not Just a Singer
Becca is indisputably a good singer, but that's not all; she is also an excellent guitarist and a talented actress too. Yvonne Nelson's If Tomorrow Never Comes, is one of the movies she featured in.
6. She Was once Disowned by her Father
When Becca's Manager, Kiki Banson divorced his wife, it was rumored that he did that in order to marry Becca. The story went extremely viral when Becca's father, Mr. Acheampong, reportedly disowned his daughter over her alleged intentions to marry her manager. However, nothing came out of the whole saga after all.
7. She has much Love for Children
Her love for kids moved her into establishing a rescue organization which raises funds to help children affected by HIV/AIDS in Ghana. In addition, in 2014, she became a Goodwill Ambassador for UNAIDS.
8. Becca is in her Thirties!
Looking at her very young and sweet-sixteen outlook, it'll be hard for you to correctly guess Becca's age. Born August 15th, 1984, in Kumasi the Ashanti region, West Africa Ghana, you could see that she is already in her thirties. Though she is still single, she revealed in a recent interview that she is now in a serious relationship with a long time friend.
I am single when it comes to marital things because I am not married yet, but I am in a serious relationship with someone who is not in the industry. We have known each other longer than we are dating, we were friends before we started dating.
9. She is Proud of her African Origin
Becca is always seen looking African both at home and abroad, while she attends functions, and in her music performances. She allows her style of music and dressing to be largely influenced by her surrounding and upbringing as an African. When she represented Ghana at the 2015 Global Citizen Festival in New York in September this year, she never failed to proudly showcase her African identity through her dress, hairstyle, and other things.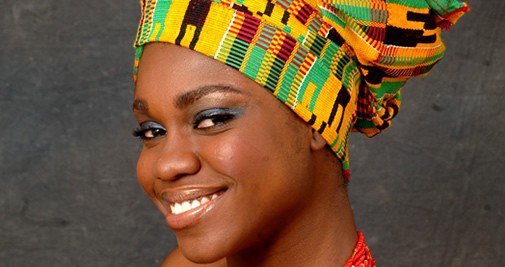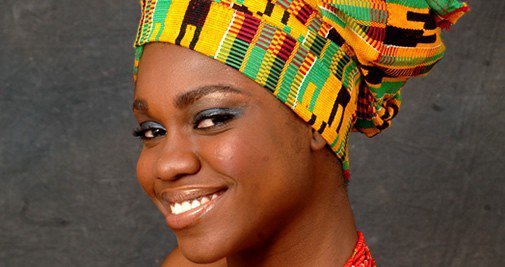 10. Awards and Nominations
Becca's outstanding performances both in Ghana and other countries have earned her numerous awards and nominations. You may not know she has earned as many awards and nominations as these:
Awards
2008
Ghana Music Awards: Record of the Year
2010
KORA Awards: Best African Prospect Award;
Ghana Music Awards: Best Vocal Performance, Record of the Year
2011
4SYTE TV Music Video Awards: Best Female Video, Overall Best Video
2012
National Youth Achievers Awards: Music;
Ghana Music Awards: Best Music Video of the Year;
4SYTE TV Music Video Awards: Best Female Video
Nominations
2008
KORA Awards: Best Artiste or Group, Best Artiste or Group in West Africa;
Ghana Music Awards: Discovery of the Year, Artiste of the year, Best Vocal Performance, Pop Song of the Year, Best Collaboration
2010
Ghana Music Awards: Artiste of the Year, Highlife Song of the Year;
4SYTE TV Music Video Awards: Best HighLife Song, Best Storyline Video, Best Female Video, Best African Act Video
2011
City People Entertainment Awards: Ghana Female Musician of the Year;
4SYTE TV Music Video Awards: Best Collaboration, Best Photography Video, Best Directed Video, Best Storyline Video
2012
Ghana Music Awards: Best Female Vocal Artiste, Afro-Pop Song of the Year, Artiste of the Year;
4SYTE TV Music Video Awards: Best Photography Video, Best Collaboration Video, Overall Best Video
2013
City People Entertainment Awards: Musician of the Year (Female);
4SYTE TV Music Video Awards: Best Female Video
2014
City People Entertainment Awards: Musician of the Year (Female)