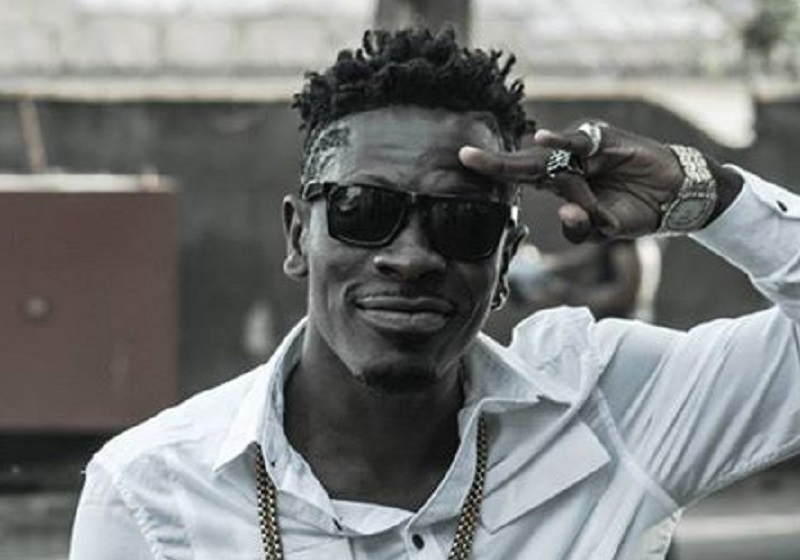 As far as secular music is concerned, the name Shatta Wale is famous both in Ghana and beyond. Talk about a controversial musician, and every Ghanaian child will quickly name Mr. Wale. The self-proclaimed dancehall king of the West African country is nothing less than a wave-maker in Ghana's entertainment industry, music-wise.
Well, everyone who knows this name virtually knows all these associated attributes. But, there are still a lot more you do not know. Here are the lesser known facts about the musician.
1. His Birth and Real Name
On the 17th of October, 1984, Shatta Wale was born to Mr. Charles Mensah and Madam Elsie in Accra, Ghana. He was christened Charles Nii Armah Mensah. His parents had wanted him to be a lawyer but music flowed in his veins and never allowed him to go that way. He started writing and recording some music pieces right from his high school days.
According to him, he recorded a song during his school days and showed it to his father who confirmed it was good but being brought up in a family that valued education, Wale's dad insisted that his son must complete his education first.
2. How it all Started
The 'Mahama Paper' singer started off with the name 'Doggy'. That was when he was still in the senior high school. He said he got so much inspiration from then popular Ghanaian reggae musician, Yoggy-Doggy. But when he landed a new deal with a record studio who got interested in him, he felt he should take up another stage name. That was when he changed from Doggy to Bandana, and subsequently released the hit track "Bandana from Ghana" in 2004. He said he chose Bandana since he loves to wear it very much back then.
3. He Learnt Dance Hall in Jamaica
Still known as Bandana, Charles Nii Armah went off the music stage for so long that he was almost forgotten. Little did Ghanaians know that he was far away in Jamaica, learning the music genre he loves so much – Dancehall.
4. The Meaning Behind "Shatta Wale"
After the long break, he reappeared in 2013, but no longer as Bandana, but as Shatta Wale; with many not knowing the reason behind his new name. According to the dancehall artiste in an interview, he decided to rebrand to Shatta Wale after consulting God. He revealed that Shatta, is a Jamaican slang for 'Gangster', while WALE is an acronym which stands form 'World Alerted Lyrical Entertainer'.
5. Origin of His Controversies
Shatta Wale started being associated with controversy after the 2013 Vodafone Ghana Music Awards (VGMA). The dance hall musician claimed that he was the rightful nominee to win VGMA's dancehall Artist of the Year, accusing them of giving it to an undeserving female Dancehall artist "Kaakie". He therefore released a song titled 'Me Need No Awards' in which he threw lyrical insults to VGMA.
It was also after this episode that he crowned himself Ghana's dancehall king with a new release titled "Dancehall King"; a hit that brought him fully to the limelight of Ghana's music industry. After all these, Shatta Wale has been known for airing his opinion not minding how 'unacceptable' it may appear to be, or whoever that is involved. In fact, he thrives on controversy.
6. He's The First and Only Musician to Perform 118 Tracks in One Night
Shatta who is known to be a showstopper is said to have broken world records after giving a whirlwind performance at the 2016 SallahFest held on Saturday, July 23, at Nima. Despite the fact that it rained cats and dogs on that day, neither the vibrant musician nor his cheering audience were deterred. The 'kakai' hitmaker had performed 118 songs on the Sallafest night, breaking a world record, as no artist has ever performed such a number of songs in a row!
7. He Produced one of the World's 5 Must-listen-to Tracks in 2014
In the year 2014, Shatta Wale's song "Wine Ya Waist" featuring Davido from Nigeria, was named among the five must listen to tracks from around the world by The Guardian. That same year, his song 'You Can't Touch Me' was widely used for the Dancers Against Racism Campaign Worldwide.
8. Shatta Wale is also an Actor
Widely known as a wave-making dancehall/reggae/afro musician, many do not know that Shatta Wale has also got some acting skills. Well, he showed off this other side of his talents when he featured in Shattered Lives, a movie which also had Bisa Kdei and Majid Michel starring. Shatta also starred in the movie Never Say Never featuring Charles Kofi Bucknor, Edward Kufuor and Paulina Oduro.
9. He's Loved as Much as He's Disliked
Shatta Wale is one Ghanaian musician who is loved and hated with the same measure. He seems to have much haters and at the same time many lovers. His haters are ever ready to troll him, while his lovers are always prepared to attack the haters with equal intensity. While he remains one of the musicians that draws the largest crowd to concerts in Ghana, he is at the same time, the musician that draws the highest level of criticisms from Ghanaians – that's part of the controversy!
10. Shatta Wale Plans To get Married at 72
With an 'unofficial' wife and two kids, the dance hall king once revealed during an interview that he will eventually settle down to family responsibilities when he turns 72. Well, you can take that as a joke but what if it turns out to be his real intentions? Controversial, that's the word!