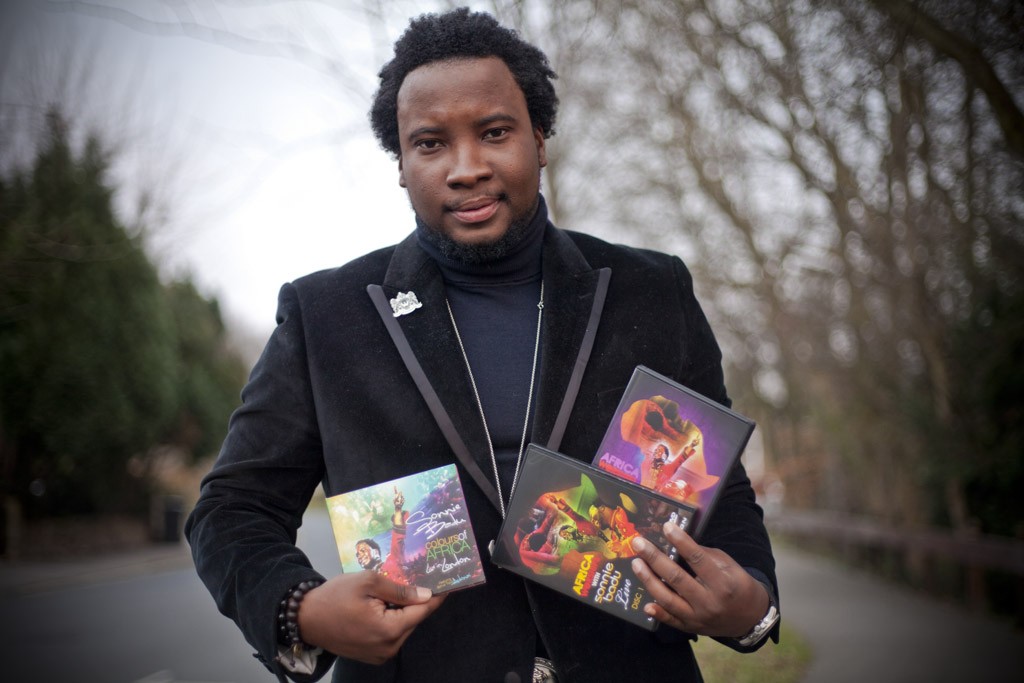 Sonnie Badu is a UK-based Ghanaian gospel artist, philanthropist, author, and television presenter who has won multiple awards and special recognition to his name. Best considered as one of Africa's most successful gospel artist in recent years, Badu is known for his unique blend of intimate worship, which usually comes with excellent high pitched vocals and energetic style of worship.
Sonnie began his career at a young age by singing in church. He had a strict Christian upbringing which was part of the reasons he developed a passion to serve God. In 2013, he hit headlines for a statement he made about local Ghanaian gospel music but he went on to defend his statement after many found it to be controversial. Clearing the air at the time, Sonnie insisted that the media misquoted him and also blew the whole statement out of proportion.
There is a lot to know about this talented Ghanaian artist. Let's get to meet him.
Sonnie Badu – Biography (Age)
Sonnie Badu is the son of Agyeman Prempeh, a popular Ghanaian pastor and Julia Agyemang (mother). The couple had him in the United Kingdom on November 9 – his year of birth is not known. Shortly after his birth, his family relocated to Accra, Ghana, where the singer spent his early years.
Further information about his ancestry, basic education, family relations and early life are not detailed available. However, we gathered that the singer is currently pursuing a Master's degree and a Ph.D. in Religion and Fine Art at the same time under the guidance of tutelage of American worship leader and songwriter, Dr. Ron Kenoly.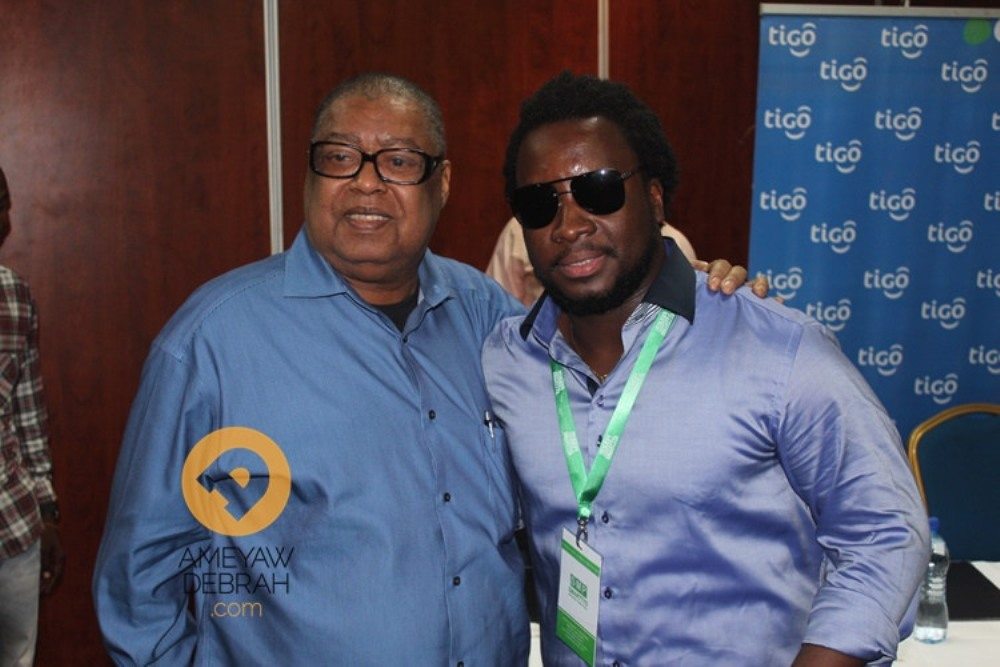 His Family: Wife and Kids
Sonnie Badu is happily married to Ann-Marie Davis, a beautiful woman with a super voice. The couple tied the knot in in Northumberland, London, on August 23, 2014, in the presence of their family members, friends, and notable guests such as Ghanaian actor John Dumelo, Ibrahim Mahama, [brother of Ghana's former president John Mahama], Nigerian businessman, Dele Momudu, Sam Jonah, and Sellasie.
Ann-Marie (born March 24) and her singer husband are raising three children at the moment. The eldest is Shadine Badu (born December 7, 2002). She turned 15 in 2017 and is said to have celebrated her 13th birthday in Paris. The couple's other children are Imani Badu, who arrived on July 19, 2015 – a year after the couple wedded. The singer is also a father to Ann's son who came from her previous relationship.
The UK-based singer is known for loving his wife very much. He often gushes over her and is said to have bought her a Porsche on her birthday in 2015. Dubbed "The Worshipper" and also known as the "Apostle of Worship" or the "General", Sonnie Badu is alleged to have dated Ghanaian singer, Becca but later called it quit after he allegedly promised to marry her.
See Also: 10 Things You Didn't Know About Majid Michel
Other Facts You Need To Know About Sonnie Badu
1. Near death experience
One important thing you need to know about Sonnie Badu is his near-death experience. At the age of eighteen, he was attacked by a mysterious virus or infection that virtually rendered him dead. At this state in his deathbed, he asked God to save him that he will, in turn, serve Him his entire life. When his life was saved, the Worshipper as he is commonly known became born again. He has never turned back since then and is now a great worshipper of God.
2. Talent and love for football
The second thing you need to know about Sonnie Badu is his gift and love for football. Those who know him well know that he was very gifted in football and aspired to be a successful international footballer. He set aside this desire when his path changed to serving God after the deadly virus attacked him and almost ended his life.
3. First African gospel artist to organize first Africa concert in the UK
The third thing about Sonnie Badu is that he was the first African gospel artist to organize the first Africa worship concert in the UK in collaboration with most High Commissioners and Ambassadors. Being successful in another continent as an African artist is a challenge. Organising a worship concert that is African themed on another continent is a great achievement. The worship experience has exploded into several worship concerts all over Europe and Africa.
4. Winner of multiple awards in Europe
This phenomenal gospel artist has won multiple awards both in Africa and Europe more than any African gospel singer alive. He even received two awards in the course of one month. Some of the prestigious awards Badu has walked home with are the BEFFTA awards, Gospel Music Awards Italy, Africa Gospel Music Awards UK and the 2017 National Gospel Music Award for Best African Gospel of the Year.
5. Passion for Philanthropy and charity work
Sonnie Badu has a passion for philanthropy and changing the lives of the less fortunate. He has participated in several charity concerts to help the less fortunate to have better lives. He has even toured Kenya on a charity and peace concert to support those who were affected by the post-election violence.
6. Annual worship program
Badu organizes an annual worship program called 'Sonnie Badu Worships' program. The programme is held worldwide, including in major cities such as New York, London, Germany, Atlanta, Canada, Ghana, and Texas among others. Ever since it began, it has experienced massive success and great testimonies.
7. Owner of an orphanage
The iconic gospel singer owns an orphanage called Thy Dwelling Place Orphanage. Apart from all the charity projects and awareness campaigns that he participates in, through his orphanage, he has improved the lives of many less-privileged in Africa. Recently, he established another orphanage known as the Chosen Children Centre in Darkuman, Accra, Ghana.
8. He is an author with two bestselling books
In addition to his music career, Badu banks as an author as well. He has several books to his name, with the two most successful being The 'Worshippers Cry' and 'How to Activate Your Miracle During Worship'.
9. He owns clothing lines
Visiting the studio always and spending most of his time in the music industry has never stopped Sonnie from dipping his feet into other fields of endeavor. As earlier mentioned, he is an author but in addition to this, he owns clothing lines known as Just Badu and The Worshipper's Garment. The singer is also the CEO of several companies which include iWorship Magazine, Eagle Eye Football Agency, Dizney Daycare in London, The Word and Worship Radio, Four24 Records, Badu Homes, and many others.
10. He has shared the stage with top international gospel artists
Over the course of his music career, Sonnie Badu has shared the stage with many international and renowned gospel artists such as Bebe, Cece Winans, Donnie McClurkin, Yolanda Adams, Lionel Richardson, Kierra Kiki Sheard, Martha Munizzi among others. The Ghanaian-born singer is indeed a phenomenal man of God who leaves his congregations emotionally and spiritually mesmerized.