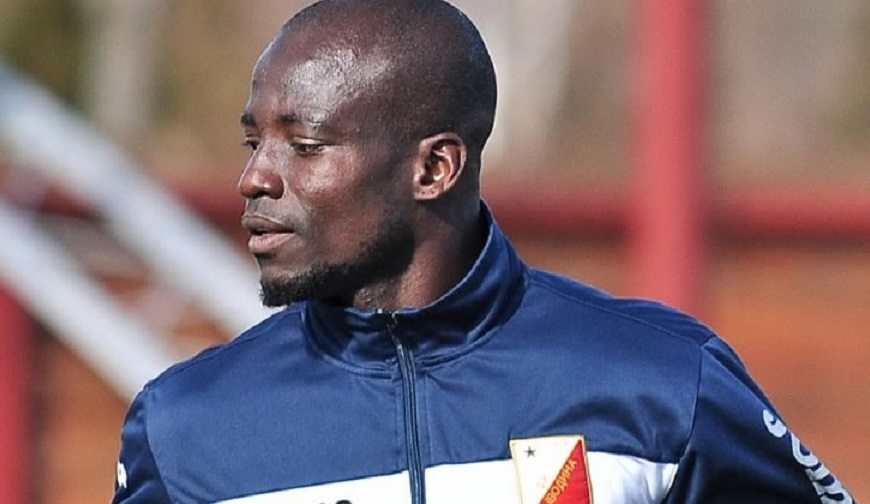 Stephen Appiah is a retired Ghanaian footballer who played as a midfielder. He was a member of the Ghana national team which he has represented at the youth and senior levels. Appiah captained Ghana at their World Cup debut in 2006 and was a member of the squad for the 2010 World Cup.
He plays with a lot of passion and his presence motivates his colleagues to give their best during matches. Appiah, who was capped 67 times for the Black Stars of which he scored 14 goals, has been an inspiration to the entire Ghanaian youth and beyond. Whether you are a fan of Stephen Appiah or not, there are some significant and interesting facts about him that you'll love to know. Here we go!
1. Birth and Early Days
Stephen Leroy Appiah was born on 24th December 1980 in Accra, Ghana. He comes from a poor socio-economic background in the Chorkor and Mamprobi suburbs of Accra which was where he grew up. Stephen started playing football informally at a very tender age and joined the Accra Heart of Oaks Team in 1995 at the age of 15. According to the former Juventus star, the Chorkor Kenkey sellers came to his rescue at a time when he could not afford meals after training. After playing at the Under 17 World Cup in Egypt, he signed a transfer to the Udinese club and hence, started off his journey towards superstardom.
2. He is Nick-Named 'Tornado'
Just like the powerful Michael Essien who was nicknamed "Bison", Stephen earned the nickname "Tornado" due to the fact that he is very prominent in midfield and is also, very strong. Appiah is a box-to-box midfielder who had the ability to create and score goals from all angles with his powerful shots. During Ghana's third game of the 2006 FIFA World Cup, Appiah powered in a penalty kick against the United States to send the Black Stars to the second round.
A sports ball brand has been named after the former Black stars captain. It was produced by the Stephen Appiah Foundation (SAF) in collaboration with Alive & Kicking Ghana (A&K Ghana). It is a new and exciting ball sold across Ghana.
3. First Ghanaian Captain to Qualify the Blackstars for World Cup
In 2005, Stephen Appiah became the first captain to qualify Ghana for her first ever World Cup appearance in Germany 2006. He also led the Black Stars squad that came close to hitting a semi-final berth at the 2010 World Cup in South Africa. Appiah is so far, the longest-serving skipper of the Ghana squad after independence, having led the Black Stars for a period of 8 years.
4. Injuries almost Terminated his Career
Appiah was not really able to live his career to the fullest as a result of injuries. He sustained severe injuries several times during his active years. His career almost ended when he was with the Turkish side Fenerbahce. A protracted knee injury kept him out of the beautiful game for a very long time until he landed a job with club Bologna.
5. Stephen Appiah is a Humanitarian
Appiah is one of the sportsmen in Ghana who are devoted to giving back to the society. His first move towards achieving this was through the establishment of the Stephen Appiah Foundation. He said the main motivation behind setting up his foundation was the way he sees people suffer in Chorkor, a fishing community in Greater Accra region of Ghana where he grew up. The Foundation was set up to provide care, quality education, health facilities and opportunities through sports to improve the overall wellness of underprivileged children in Ghana, helping them attain their full potential in life.
He went on to build the Stephen Appiah Community library in Chorkor. Also, Appiah is involved in a variety of charity works focused on inspiring young football players. The Global Alliance for Clean Cookstoves made him their ambassador and recalling how his own mother suffered under unhealthy cooking conditions, he vowed to use his image and influence to help the fight for clean cooking.
6. He Owns a Clothing Line to Support the SAF
Stephen Appiah has designed a clothing line, called StepApp, which was released in late November 2014 in his hometown of Accra. The proceeds of this business are solely meant to fund his foundation.
7. He Maintained a Clean Lifestyle Throughout his Career
Stephen has a general testimony of being a good citizen of Ghana. He succeeded in earning almost everyone's commendation and approval both in his career and other life endeavors. He has a lot of testimonies from different personalities both at home and in foreign lands. His various humanitarian acts have in so many ways improved the lives of many Ghanaians, including the provision of employment opportunities.
8. He has a very Lovely Family
Football is Stephen Appiah's passion but his family is his life's blood. Stephen is married to Hannah and is the proud father of four kids. They are the center of his world and he does everything within his abilities to give them the best of life.
9. He Ended his Professional Football Career with a Testimonial Match
Stephen had revealed that amidst his legendary achievements, he still has a regret which is his failure to win a title with the Black Stars, as the Black Stars have not won a trophy since 1982. In an interview prior to the match, he said:
I think Ghanaians have been true to me as in supporting me; they supported me till today that I said I am calling it done so I think I have to give that respect or I have to give back to them in terms of playing a testimonial game to tell them bye bye for their support, for the love that they've shown to me. So I think that it's the right thing to do and definitely there will be a testimonial match.
10. Honors/Awards
The following are the awards Stephen Appiah bagged during his time as a professional footballer:
Ghanaian FA Cup: 1996
Ghana League: 1997
Coppa Italia: 2001–02
Supercoppa Italiana: 2003
Serie A: 2004-2005
Serie A: 2005-2006
Turkish Super League: 2006–07
Turkish Super Cup: 2006–07
FIFA U-17 World Championship Winner: 1995
Summer Olympic Football All-Star Team: 2004
Ghana Footballer of the Year: 2005, 2007
Footballer of the Year in Turkey: 2007
African Cup of Nations All-Star Team of the Tournament: 2006
Mr. Appiah is currently the Team Manager of the Black Stars.