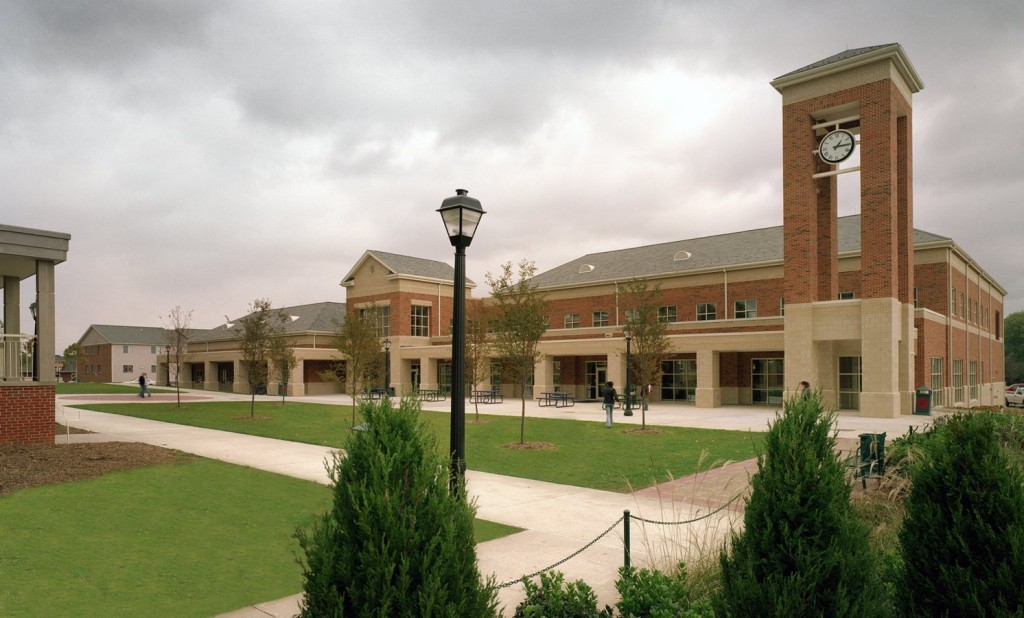 As the quest for higher education continues to rise, so also the cost of attaining it also keeps rising. So many of our predecessors can testify to the fact that tertiary education is becoming far too expensive. However, it has been observed that no matter the fee any of the available tertiary institutions, both public and private decides their students will pay, there has always been people who can afford it and they will therefore enroll no matter the cost. You may not have known that there are expensive universities in Ghana where students pay over GHC30,000 as tuition per semester.
It is important to note that the figures tagged to each of the schools is the highest fee obtainable in the mentioned institution. In some occasions, there may be other courses studied in the same school which fees may be less than the amount provided here. Now, checkout the most expensive universities in Ghana at the moment:
9. REGENT UNIVERSITY COLLEGE OF SCIENCE AND TECHNOLOGY
Tuition per Semester: GH⊄2700 ($621)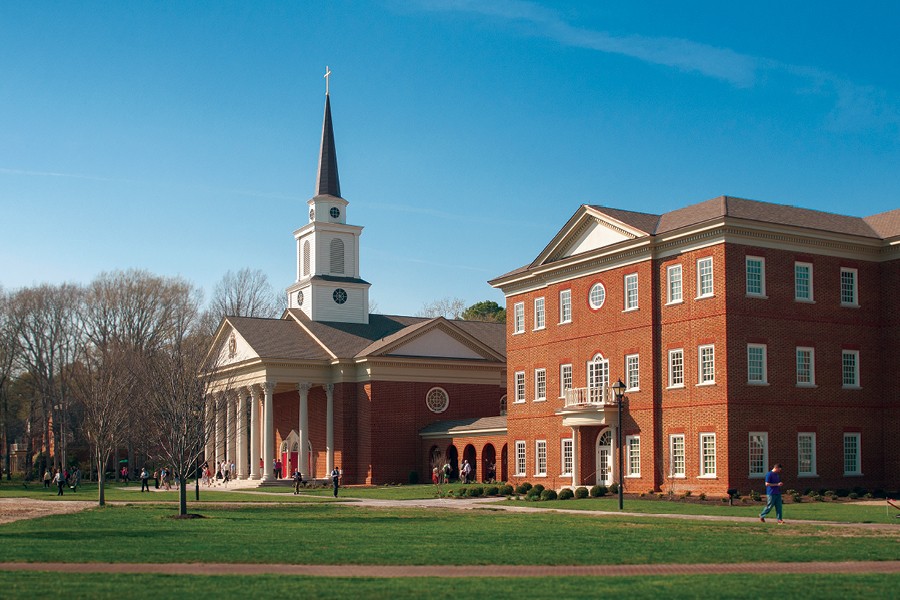 Regent University College of Science and Technology, also known as Regent-Ghana, is a private university based in Accra, with three other satellite campuses, located at Dansoman, Lartebiorkoshie, and Graphic Road. The school management is still making plans to construct its purpose-built, main campus at the McCarthy Hill. The school was established in 2003 but commenced academic activities in January, 2005.
In the ranking of Universities in Africa, Regent University College is also ranked among the top 200 universities in Africa. Regent is one of the best Universities in Ghana. It correlates well with quality of education provided and academic prestige. Though the tuition fee per semester is G⊄2700, Regent University is much more expensive than that because they have very sophisticated facilities which attracts other fees aside the tuition.
8. RADFORD UNIVERSITY COLLEGE
Tuition per Semester: GH⊄3600 ($828)
Radford is one of the best private universities in Ghana located in Cantonments, Accra. It is affiliated to the Kwame Nkrumah University of Science and Technology (KNUST). Radford University College is an academic institution that shares KNUST's mission of developing world-class human resource and capabilities to meet national development needs and global challenges through quality teaching, learning, research and knowledge dissemination. The quality of education provided here is really worth the pay but it's actually for those who can afford it.
7. WINCONSIN INTERNATIONAL UNIVERSITY COLLEGE
Tuition per Semester: GH⊄4000 ($920)
The Wisconsin International University College is one of the new private universities in Ghana. It is located at Agbogba Junction near Kwabenya in the Greater Accra Region of Ghana. It was established in January 2000 and is accredited by the National Accreditation Board as a university college certified through the University of Ghana and University of Cape Coast. The school already boasts hundreds of students and you won't believe they pay as high as 4000 cedes per semester with other additional charges and expenses!
6. UNIVERSITY OF MINES AND TECHNOLOGY
Tuition per Semester: GH⊄4800 ($1104)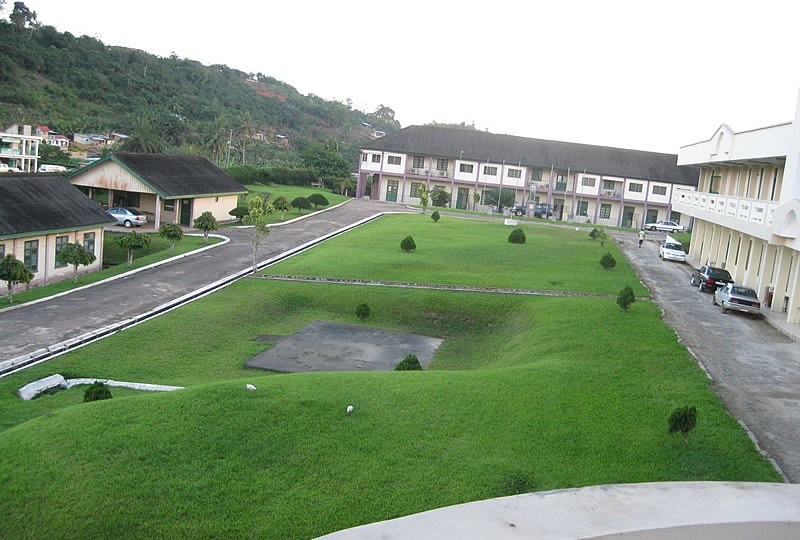 The University of Mines and Technology (UMaT), Tarkwa is a public university in Ghana, established in November 2004 to provide higher education in mining, technology and related sciences, and to act as a catalyst for the development of mining and technology. It is located at Tarkwa, about 89km from Takoradi, in the Western Region of Ghana. The school has been a technical college since 1952 but was elevated to the level of a full-fledged university in 2004. While considering the fees, don't forget you have to buy books too!
5. GHANA INSTITUTE OF MANAGEMENT AND PUBLIC ADMINISTRATION
Tuition per Semester: GH⊄6000 ($1380)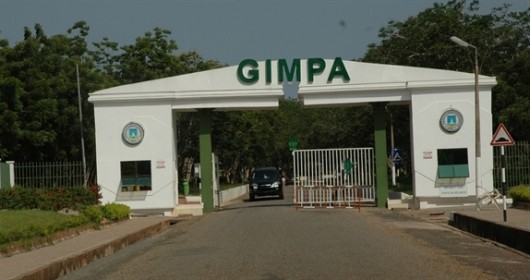 Ghana Institute of Management and Public Administration (GIMPA) is a tertiary education institution at Greenhill in Accra, Ghana. The institute was established in 1961 by the Government of Ghana with assistance from the United Nations Special Fund Project and was called the Institute of Public Administration. It is coeducational. The institute had the mandate to train public servants with administrative and professional competence to plan and administer national, regional and local level services. Despite the fact that this is a public university, the fees are still on the high side. Well, it is already a wildly held conception that quality education is not meant for the poor but for the rich. Even if our leaders never verbalized this, it's already implied.
Other Most Expensive Universities In Ghana
4. THE KINGS UNIVERSITY COLLEGE
Tuition per Semester: GH⊄10000 ($2300)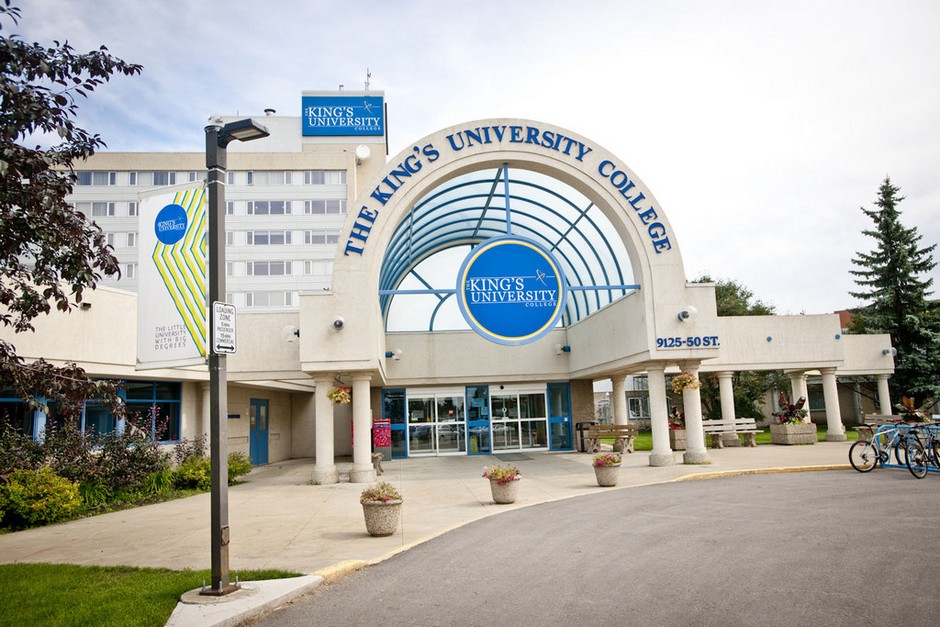 King's University college is a private university in Ghana; one of the most highly regarded educational institutions in Africa. Internationally and nationally accredited, highly ranked, and also one of the continent's most sprawling green campus. It provides a unique opportunity to develop your skills in one of Africa's leading universities. Focused on developing an individual's talent and true potentials, the KUC offers a multi sector curriculum focused on leadership, innovation and best practices in Business Management, Law, Computer Science & Engineering and Agriculture & Food Science. If you could afford it, go for it because they provide such enviable facilities and environment of study that is rare in the African continent.
3. LANCASTER UNIVERSITY
Tuition per Academic Year: GH⊄34000 ($9000)
Lancaster University is a branch campus of Lancaster University, United Kingdom. It was established in October 2013 when it received its accreditation from the National Accreditation Board in Ghana. The University offers an excellent opportunity for students in Africa to study in a prestigious UK degree in Ghana, allowing students from across West Africa to earn a British qualification closer to home.
2. ASHESI UNIVERSITY COLLEGE
Tuition per Semester: GH⊄21340 ($4850)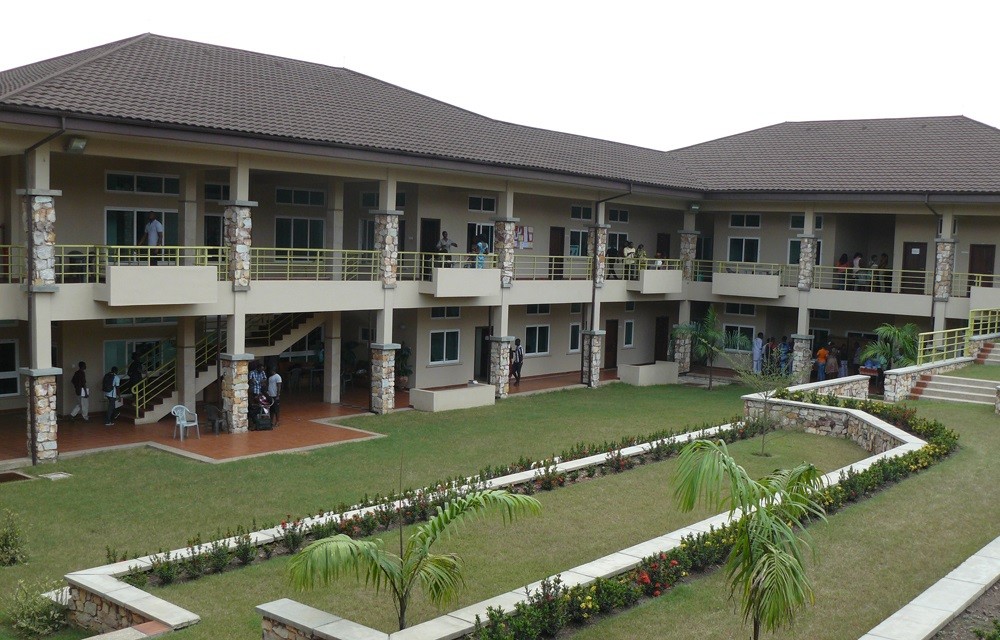 Ashesi University is the most popular private university in Ghana. It is a private, secular, liberal arts college in Berekuso town, Ghana. The university opened in March 2002, founded by Patrick Awuah, Jr., a graduate of Swarthmore College and Haas School of Business. Ashesi's mission is to train a new generation of ethical, entrepreneurial business leaders in Africa and to nurture excellence in scholarship, leadership and citizenship. Ashesi, which means "beginning" in the Akan language is a new beginning for higher education in Ghana.
The university is accredited by the Ghanaian National Accreditation Board (NAB), and features a four-year bachelors program grounded in a liberal arts core curriculum, offering degrees in Business Administration, Management Information Systems and Computer Science. With an academic program designed in collaboration with 24 professors from Swarthmore College, University of California, Berkeley and University of Washington, Ashesi offers an educational experience unlike anything else available in Africa today. The fees are quite exorbitant, but looking at what Ashesi has to offer, I 'll say that the school is worth the price.
1. WEBSTER UNIVERSITY GHANA
Tuition per Semester: GH⊄22,000 ($6,000) with Ghana grant

Webster University Ghana is the currently the most expensive university in Ghana with tuition fee of $6,000 per academic semester which goes up to $7,500 if you are not a Ghanaian citizen or didn't study in a Ghanaian high school .
The University is accredited by the Ghana National Accreditation Board (NAB) and the institution has made it easy for her students to easily gain access and study in any of the 9 international campuses but only if your pocket is deep enough to enrol in the first place.