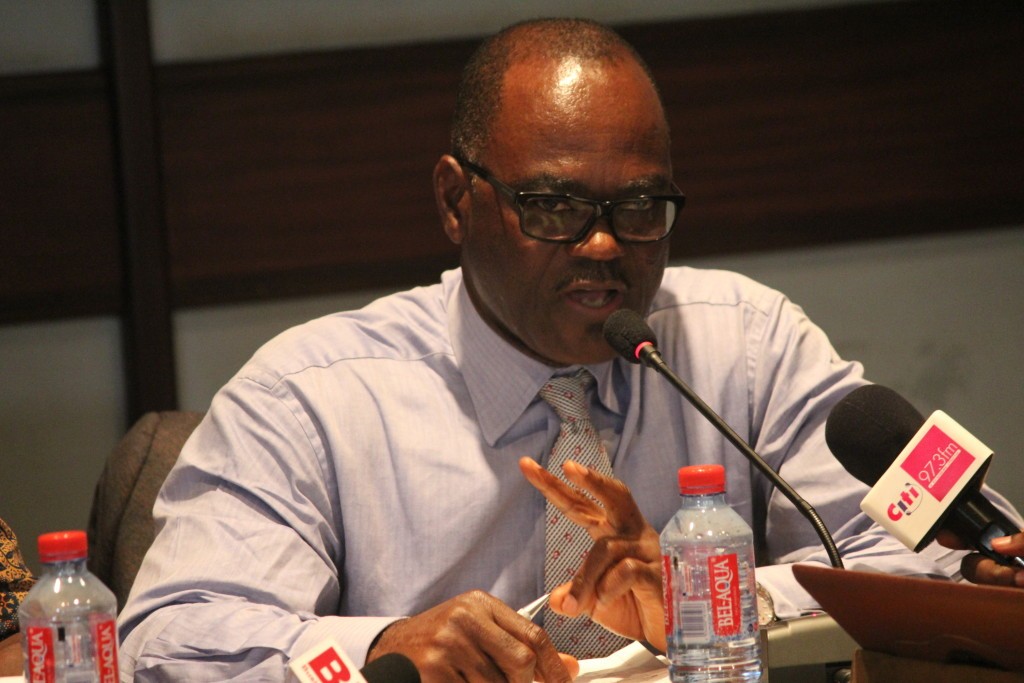 In recent times, Ghana has been going leaps and bounds towards being recognized in the globe when it comes to wealth and riches. A significant growth has been noticed since 2012 and after that, it has been forward ever. Currently, Ghana's economy is growing at the commendable rate of 6%. Quite true that Ghanaians are yet to make it to the list of Africa's Richest or World Richest Men, however, I believe there must be a few Ghanaians that would have been ranked among the richest in the world today, because I am not convinced that none of the richest men in Ghana have exceeded the $1 billion bench mark.
It may rather be that they are not good at broadcasting their worth for public analysis and rankings or that their investments were not made in the target companies of the world since Forbes, the major company that track the rich, estimates the wealth of individuals and rank them based on the value of shares they have in quoted companies (i.e. companies listed on the stock exchange).
Surprisingly, the people you may be thinking to be the richest in Ghana may not even make this list. Also, who you think is going to top the list may be found at the very last number. Check out….
Richest Men in Ghana and their Estimated Net Worth in USD
20. Alhaji Baba Kamara – $11 million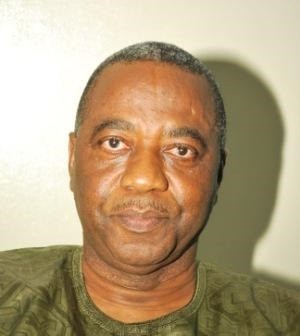 Alhaji Baba Kamara is the current Ghana National Security Advisor and High Commissioner/Ambassador to Nigeria with concurrent affiliation to the Republics of Cameroon, Chad and Sao Tome & Principe. He is also Ghana's Permanent Representative to the ECOWAS Commission (2009 to date), and has held so many positions in the Ghana government and politics. He is majorly a politician, and we believe that's his major source of wealth. In addition to these, he is the Founder/Chief Executive Officer of Kamara Limited (1981-2009), and African Trans Bridging Limited (2003-2009). His estimated net worth is about $11 million.
19. Tony Lithur – $30 million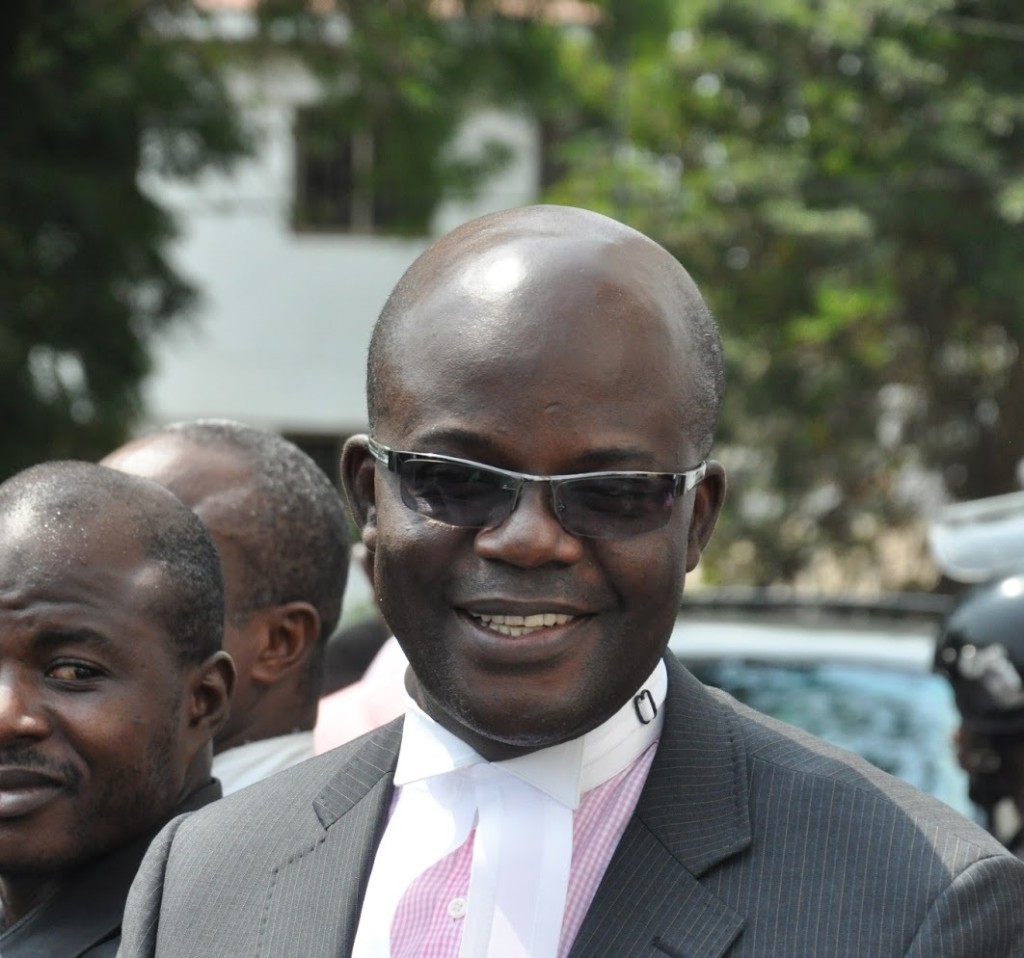 Mr. Lithur is a sound advocate and negotiator who has advised and assisted a variety of clients both individual and corporate, local and international on various aspects of law. He is the founder and Managing Partner of the law firm, LithurBrew & Company. Tony Lithur was Lead Counsel of President John Mahama in the 2012 presidential electoral petition.
He is currently the lawyer for Fortiz, Austro-Invest Management Ltd, and also the lawyer for Engineers and Planners, Merchant Bank's single largest debtor in Ghana. He is a lawyer by profession and a successful one at that. He has held and still holds official positions in Ghana government and administration. His estimated net worth is $30 million.
18. Mr Kofi Wayo – $30 million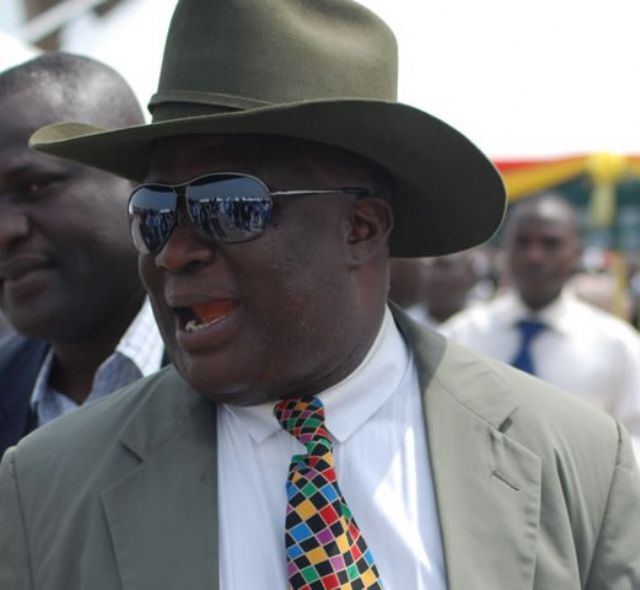 Mr. Kofi Wayo, the "Showman", as he is called, is a controversial politician and international businessman. His major source of fortune is his merchandise in arms, (specifically, guns and rifles) and oil. He is a self-made millionaire who started out early in life. He is the founder of the United Renaissance Party in Ghana with the hope to contest for the presidential post in the next polls and win the mandate of the people to govern. Current estimates show that he is worth $30 million.
17. Jerry John Rawlings – $50 million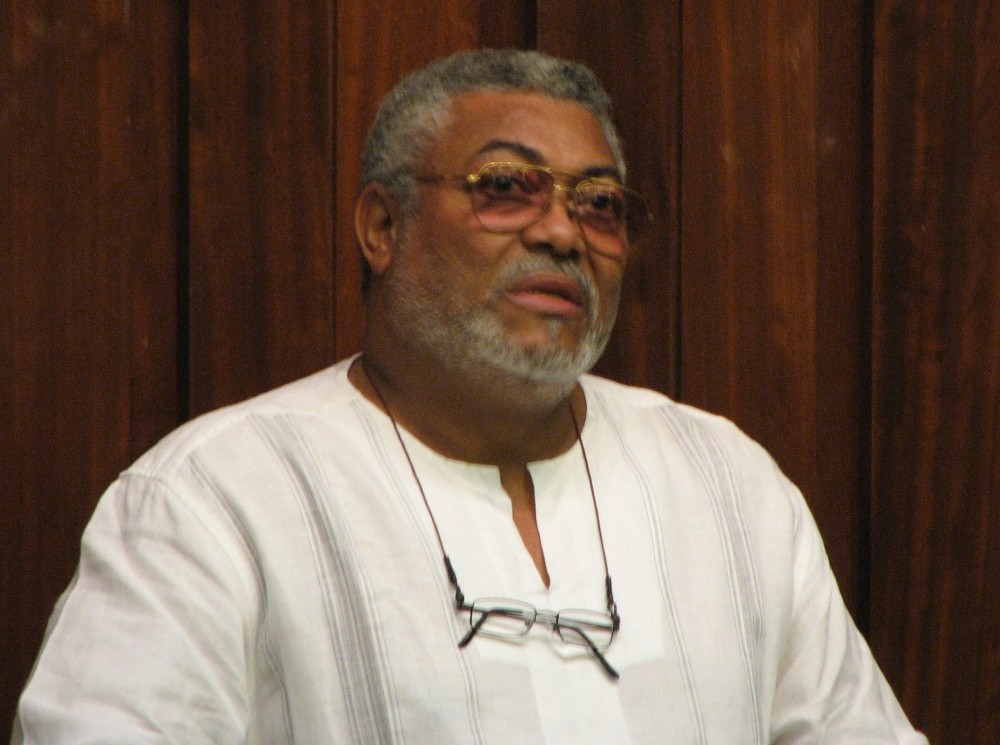 He is a former president of Ghana. He ascended to the presidency in 1993 and served up to 2001. He made his fortune from the several top government positions he has occupied and through his various business deals both locally and internationally. His estimated net worth is $50 million.
16. Alfred Woyome – $75 million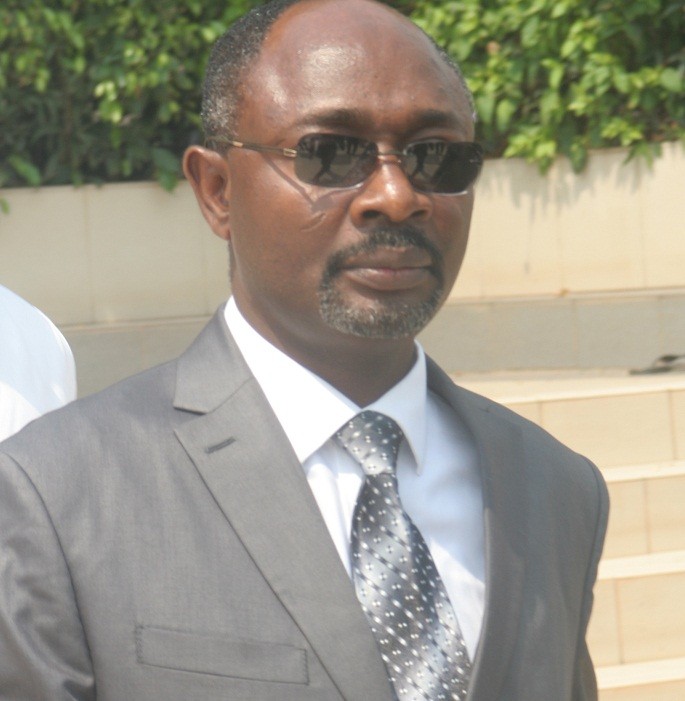 Alfred Woyome is a famous and prosperous Ghanaian businessman and a former Honorary Vice Consul of Austria to Ghana and a leading member of the National Democratic Congress. Mr. Woyome is said to have made a considerable amount of his wealth as a consultant to the deceased Libyan leader, Muammar Ghadafi in connection with the fall outs of the Lockerbie bombings.
He is the founder and owner of Woyome Foundation for Africa which aims at bringing relief to HIV/AIDS sufferers on the continent by offering them anti-retroviral drugs. Among the companies he owns are Anator Holdings, a group of companies with varied interests across various sectors, and Stewise Group of Companies, with several subsidiaries including a shipping wing, oil and gas, pharmaceuticals and construction.
15. Kwadwo Adjei Darko – $150 million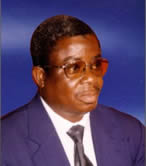 The prominent politician is estimated to be worth $150 million. Mr. Kwadwo has served in various top government positions as a minister. He has previously headed the ministries of mines and that of local government and rural development as well as serving as a Member of Parliament for Sunyani West. He has done much work to facilitate rural development in Ghana, particularly with the mining of salt and diamonds. He has an estimated net worth of $150 million.
14. Dr, Kwaku Afriyie – $180 million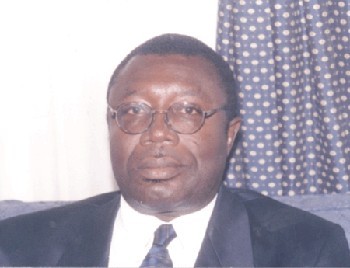 Dr. Kwaku Afriyie is a graduate of the University of Ghana Medical School and he also holds a Master of Public Health from Tulane University, U.S.A. He has also served as a minister of the Ghana government in various dockets such as Health, Lands, and Forestry and Mines. He chaired the Electricity Company of Ghana board and also owns a private clinic. He has made very huge investments in cocoa plantation, cola and oil palm. His estimated net worth is $180 million.
13. Dr. Alhaji Asuma Abu Banda – $200 million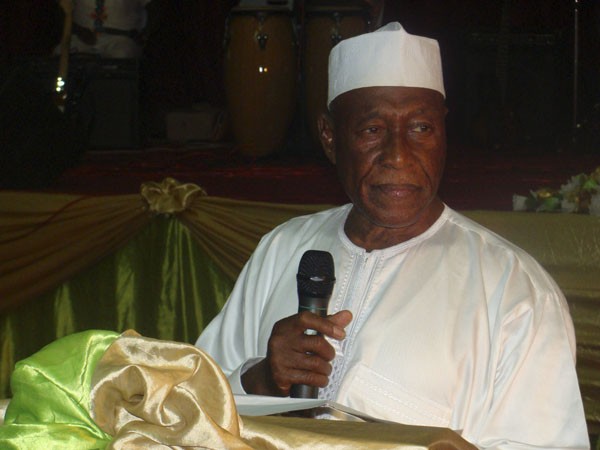 Dr. Alhaji Banda is a renowned entrepreneur, business magnate, philanthropist, role model and patriot. His estimated net worth is about $200 million and he is the CEO of Antrak Group of companies. Alhaji Banda is a member of the Council of State and recently judged the fifth most respected CEO in Ghana by global accounting firm PricewaterhouseCoopers.
He has been the driving force behind the establishment of a number of successful companies, both within Ghana and internationally, including Antrak Group of Companies; OTAL Holding Group; Cross Marine Services, Nigeria; and the Tema Container Terminal. Dr. Alhaji Banda (Hons) has shown tremendous commitment and support towards the socioeconomic development of the country. Among other contributions he made is that of constructing an over $1 million Mosque at the Airport Residential Area.
12. Dr. Kwesi Botchwey – $200 million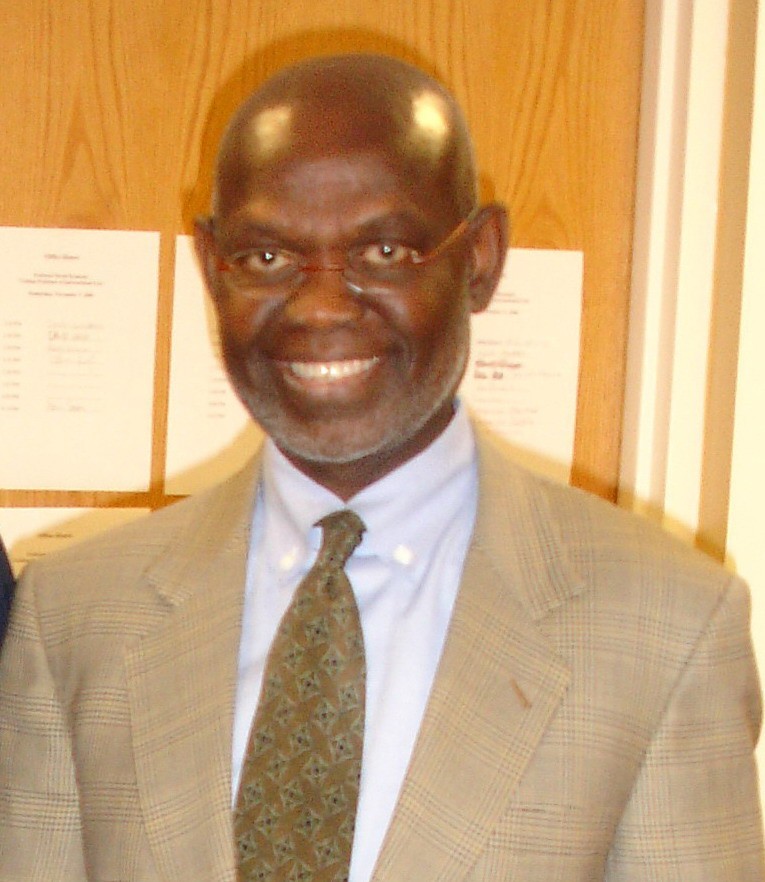 Dr. Botchwey is an icon in the field of education. He is a professional lawyer. He has taught at various universities in Africa including the University of Dar Es Salaam in Tanzania, the University of Zambia, Tufts University, U.S.A, and the University of Ghana. He has also served as a director at Harvard University as well as Minister of Finance from 1982-1995.
He has several other yielding investments. He is the Executive Chairman of the Regimanuel Gray Group. The group is into mining, hospitality and real estate development in Ghana and some other African countries. I believe we are all aware of the fact that the Regimanuel Gray estates are arguable the nicest and most expensive in Ghana. Only the biggest of the biggest men live there. His net worth is estimated to be $200 million.
11. Dr. Yaw Osafo-Maafo – $220 million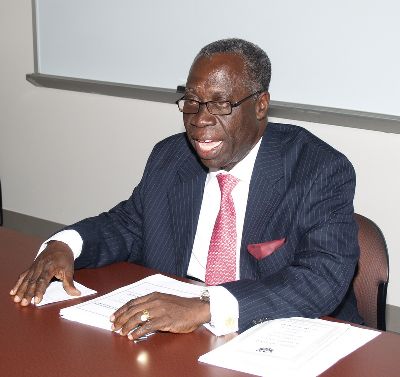 Dr. Yaw Osafo-Maafo is estimated to worth $220 million. Although he trained as an engineer, the former MP made his mark in the financial sector by positively turning around the fortunes of two major banks in Ghana: The National Investment Bank and the Housing and Construction Bank. He is also a consultant with the African Development Bank, the World Bank and UNDP. He has served as Chairman and a board member on a number of corporations including Nestle Ghana Limited, National Trust Holding Company, Merchant Bank Ghana Limited, National Development Planning Commission, Divestiture Implementation Committee and Donewell Insurance.
10. Tsatsu Tsikata – $245 million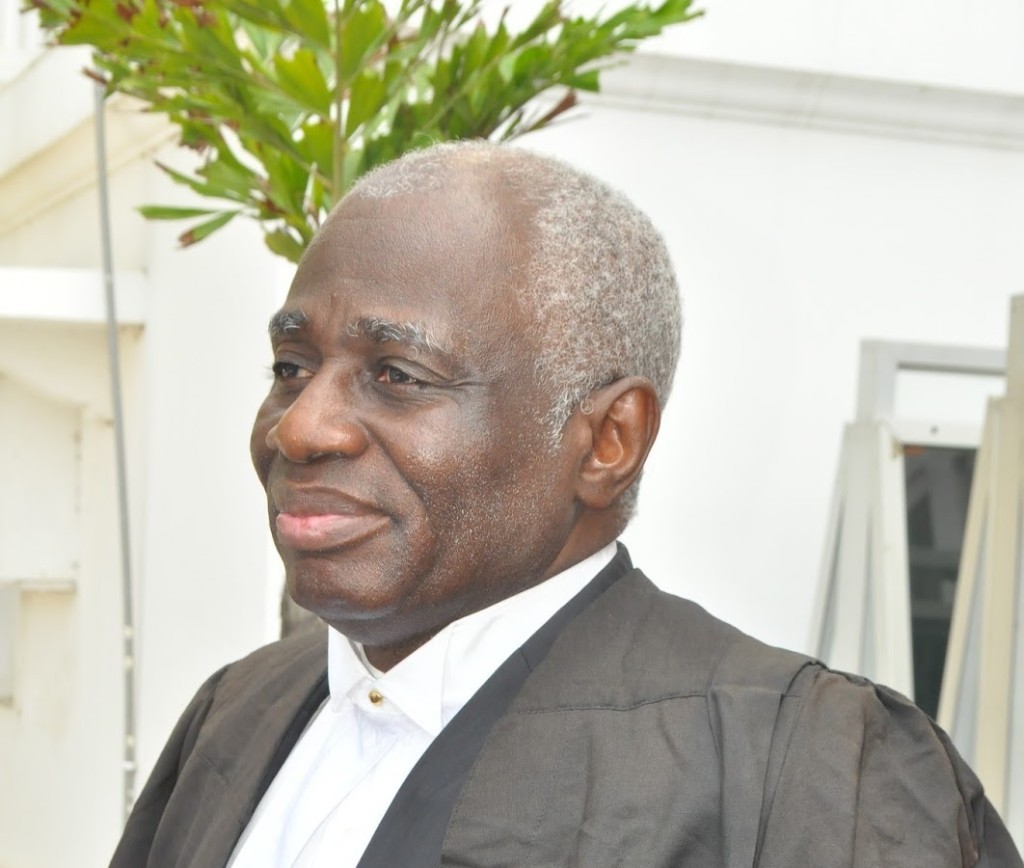 Tsatsu Tsikata is a Ghanaian academic and lawyer. He is also a former Chief Executive of the Ghana National Petroleum Corporation. Tsatsu Tsikata, first came into the national spotlight when he bagged a first class law degree at age 18 from the University of Ghana, Legon, and another first class from Oxford University. He is largely involved in oil and his law career, which are the major sources of his wealth. He is worth $245 million.
9. Nana Akufo-Addo – $250 million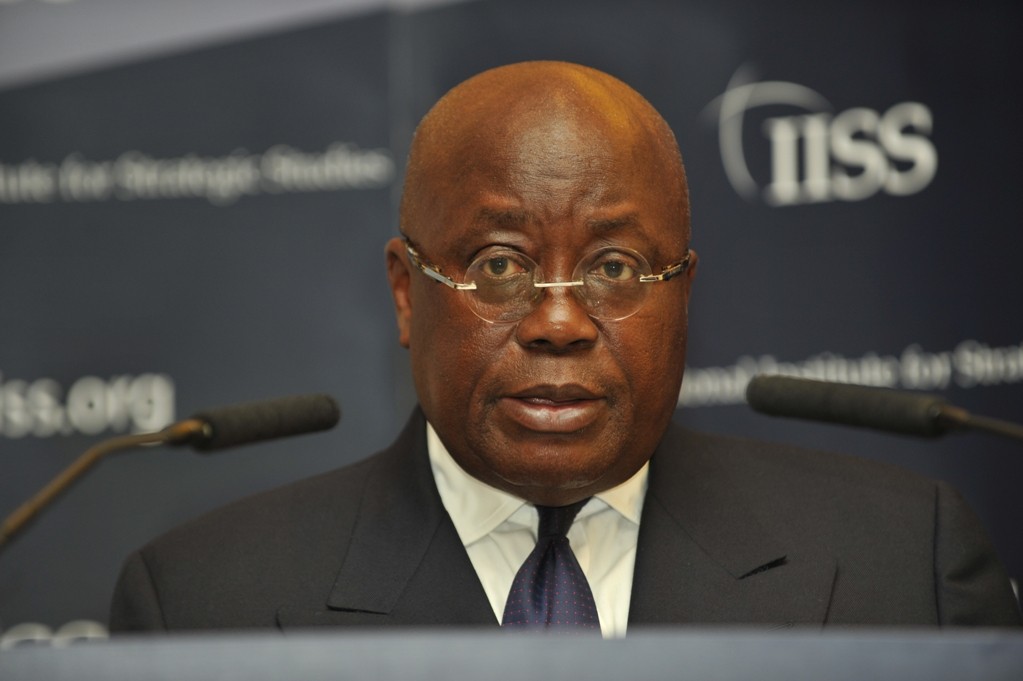 Nana Akufo-Addo is estimated to worth $250 million. He is a prominent politician and 2012 presidential aspirant. He is a career lawyer having earned his credentials at the Inns of Court School of Law, UK immediately after studying Economics at University of Ghana. He has worked with several law firms both abroad and in Ghana. He is a founding partner of Akufoi-Addo, Prempeh & Co firm. Nana Akuffo-Addo has also sat and is still sitting on the boards of various business, legal, and governmental establishments as well as serving as an MP.
8. Dr. Kofi Amoah – $250 million
Dr. Amoah is a popular Ghanaian businessman whose professional experience covers Business Management, Business Development and Investment Services. He is the founder and Chief Executive Officer of Citizen Kofi Entertainment Center, as well as Progeny Ventures Inc. Los Angeles, which partnered with Western Union Financial Services and several African Banks in the global remittances business. He is credited with bringing Western Union to Africa, and it is believed that for every amount transferred to Africa via Western Union, Dr. Amoah gets a certain percentage.
He is also the founder and president of J.S. Investments Inc., Los Angeles, PPVI Ghana Ltd, and Progeny Aluminum and Design Ghana Ltd. Dr. Amoah has served as a member of Ghana Investment Advisory Council, and member of the Ghana Football Association and Chairman of the Local Orgnanizing Committee during the Ghana 2008 tournament, and as Non-Executive Director of State Insurance Co of Ghana Ltd since May 29, 2008. His net worth is about $250 million.
7. Alex Mould – $282 million
Alexander Kofi Mensah Mould has over 20 years of Managerial Leadership experience of which ten years has been spent in the downstream Oil Business focusing on Refining, Crude and Petroleum Products Supply and Risk Management. He completed an MBA (Finance, Economics and Decision Science) at J.L Kellogg Graduate School, Northwestern University Illinois, USA in 1994. He also obtained a Post Graduate Diploma (Oil Marketing and Economics) from Oxford University College of Petroleum Studies in 1989.
In 1985, Alex Mould began his career at Ghana National Petroleum Corporation (GNPC), the last position held by him was the Special Assistant to the Executive Director Marketing and Operations. He was an Executive Director of the Board of Standard Chartered Bank as well as Co-Head, Wholesale Banking – Origination and Client Coverage, Ghana, responsible for corporate business from 2002 till 2009. He became the Chief Executive of the National Petroleum Authority (NPA), from April and assumed his current position as Acting Chief Executive of the Ghana National Petroleum Corporation on 1st October, 2013. He has occupied several other numerous positions in the business world and has several investments which are very much yielding. His net worth is estimated to be about $282 million.
6. Dr. Kwesi Nduom – $300 million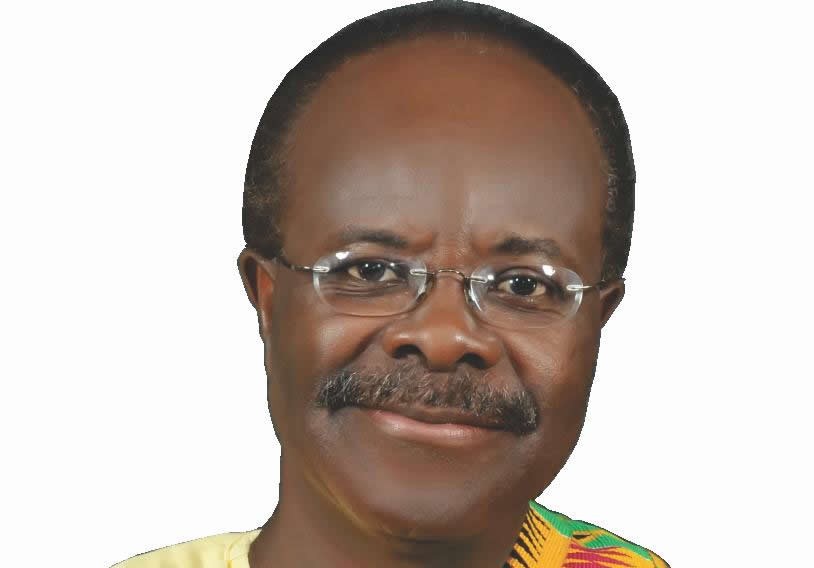 Paa Kwesi Nduom is a business consultant and politician holding a Ph.D in Service Delivery Systems. He launched his career as an insurance underwriter in 1975 with North Western Mutual Life Insurance Company before joining Blue Cross Shield in Wisconsin, U.S.A. He briefly worked with Milwaukee Metropolitan Sewerage District in 1979 and moved to Deloitte and Touche in 1981 working as an associate consultant before gaining a stake in the company five years later as a partner. He helped to put up Deloitte and Touche West Africa.
Dr. Nduom has made several investments in Ghana, and together with his wife, owns several properties in the country. A lot of their investments have provided jobs to many Ghanaians. Dr. Nduom's interests are managed by a Trustee. The investments include: Coconut Grove Hotels, First National Savings and Loans, Gold Coast Investments etc. Dr. Nduom was a former Minister of Public Sector Reform in the Kufuor administration and recently founded the Progressive People's party. His estimated net worth is $300 million.
5. Joseph Siaw Agyepong – $300 million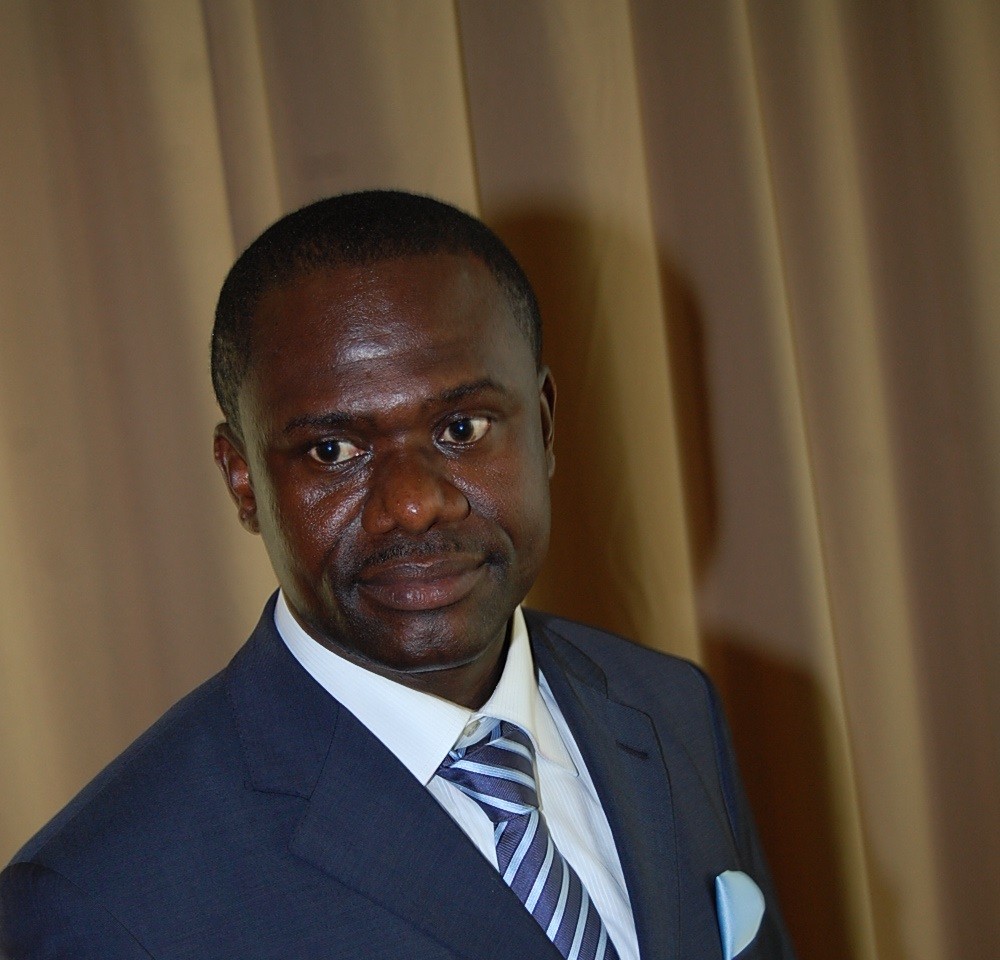 Dr. Joseph Agyapong is the CEO of JA Plant Pool, Zoomlion, Jospong Group, and a series other companies in Accra and he also has some other investments in neighboring African countries. According to estimates, he is worth about $300 million. Dr. Agyepong is a self-made millionaire who started off business on a very low key – sale of exercise books. The business had grown rapidly, beating everyone's imagination. He was motivated by this and in 1997, Agyepong ploughed back his profit from the exercise books business and with that, established a printing press called Jospong Printing Press in a small room at Jamestown, a suburb of Accra. That served as the bedrock of his success story. Today, by dint of hard work, Agyepong owns about 32 companies, mainly in oil and gas, mining, construction and real estate. One of his most popular companies is Zoomlion, the principal Organization in charge of waste disposal in Ghana. His significant achievements have brought him a lot of honors in recent times. His estimated net worth is $300 million.
4. Haruna Iddrisu – $300 million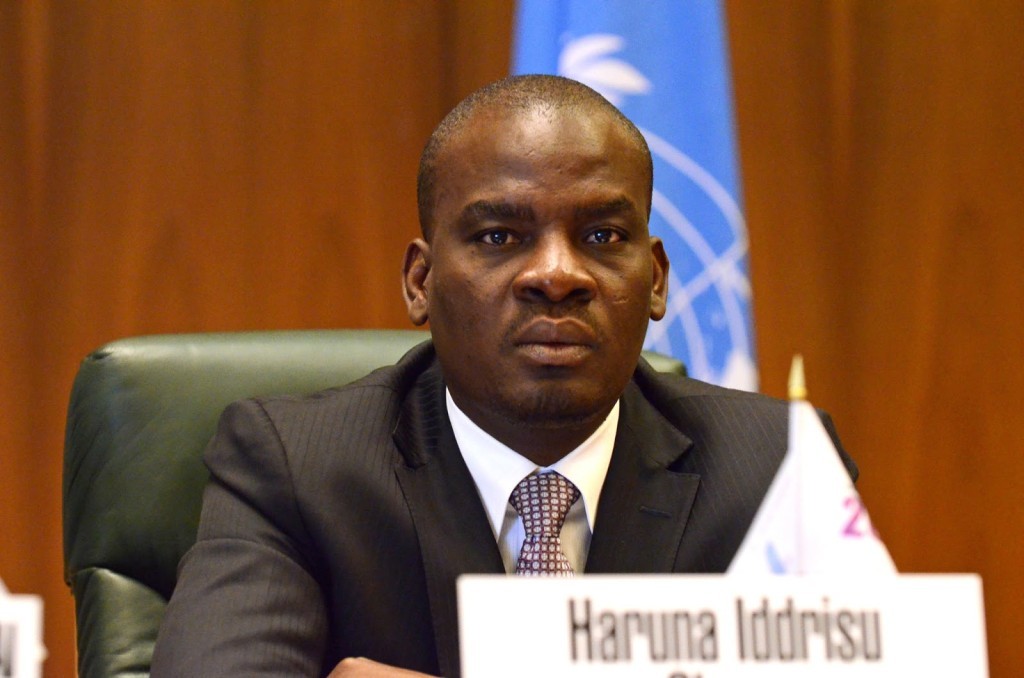 Haruna Iddrisu is the Member of Parliament for Tamale South and the Ministry for Employment and Labour Relations in Ghana. Hon. Haruna Iddrisu holds a Bachelors Degree in Sociology and he is also a Barrister-at-law. He has been a member of the Ghana Bar Association and also the National Youth Organizer for the ruling National Democratic Congress (NDC) Party from 2002 to date. The history and details of his businesses and investments are not available now but according to Forbes Ghana, he is one of the richest men in Ghana with an estimated net worth of $300 million.
3. Dr. Sam E. Jonah – $650 million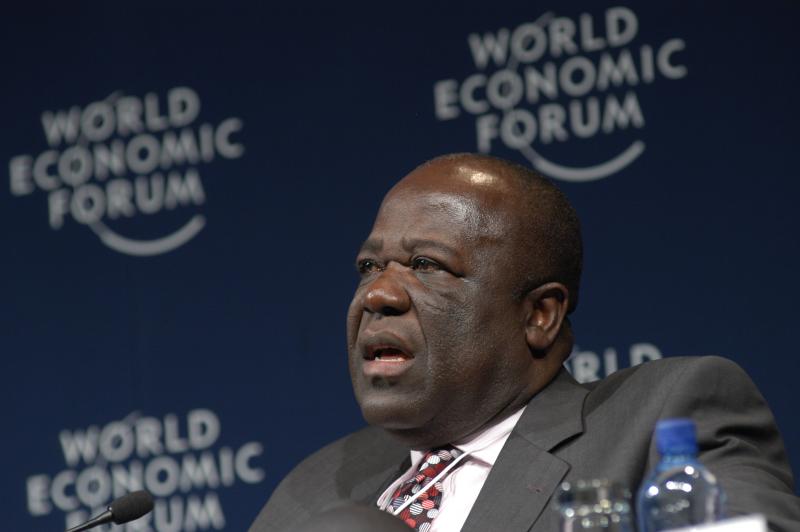 Sam E. Jonah's net worth is estimated to be $650 million. Dr Sam Jonah heads Jonah Capital as the executive chairman. The company deals in different kinds of businesses and ventures including mining, agriculture, oil, gas, agriculture, real estate and finance, and has its headquarters in South Africa. Dr. Jonah launched his career in the early 70s and joined Ashanti Goldfields in 1979 rising through the ranks to become the CEO. He steered the company to greater heights ensuring that it became the first African corporation on the NYSE.
He currently chairs several boards among them those of Scharrig Mining, Equator Exploration Ltd, Uramin, Equinox Ltd, Range Resources and Moto Goldmines Ltd and also serves on the boards of Lonmin, Standard Bank of South Africa, Transnet, Ashesi University, among others. He is also a former president of Anglogold Ashanti which has its headquarters in South Africa.
2. John Mahama – $900 million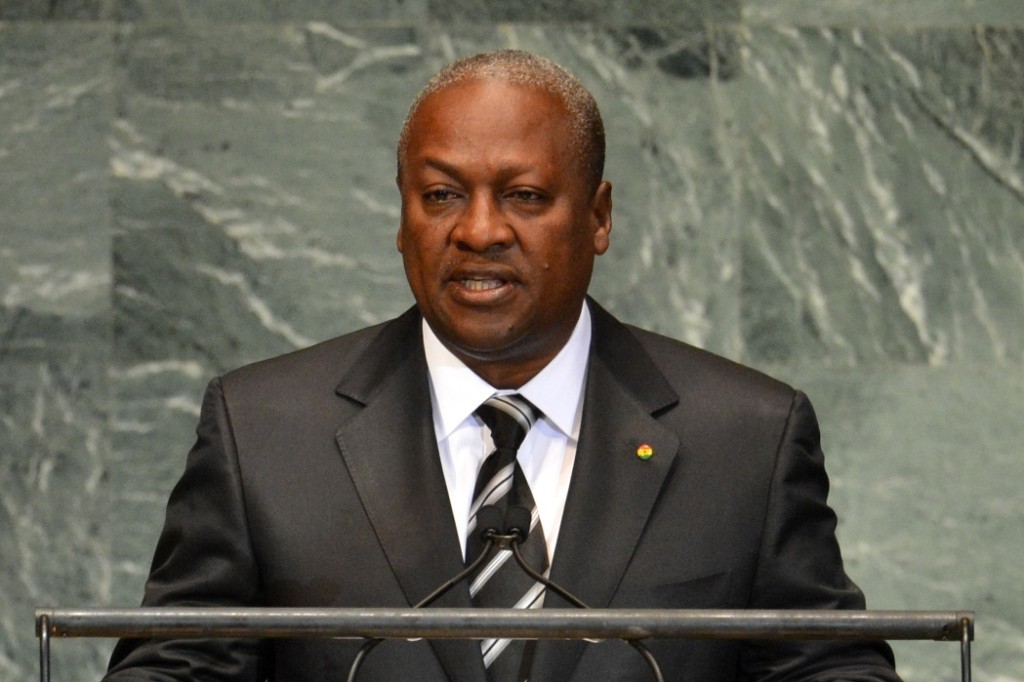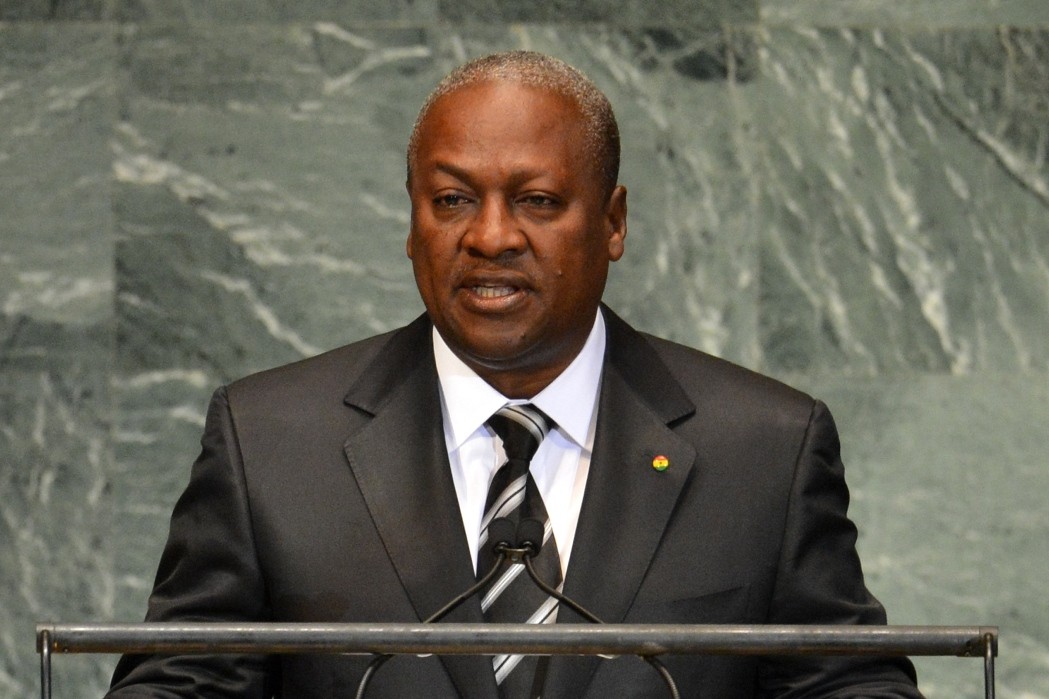 John Mahama is a renowned politician, and more importantly, the incumbent President the Republic of Ghana. He has huge business investments worth millions both within and outside Ghana. His estimated net wort is $900 million.
1. Dr Kwame Addor Kufuor – ($1.2 Billlion)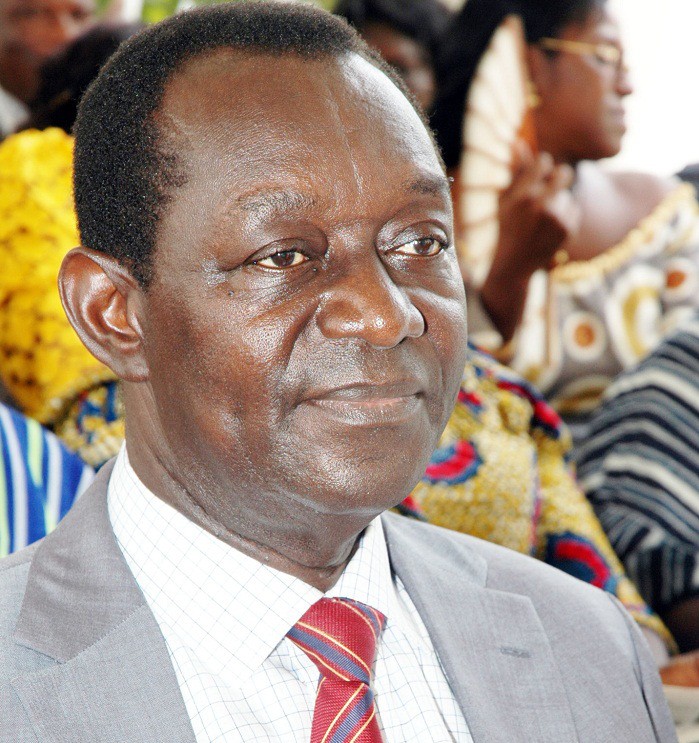 Though Dr. Addo Kuffuor, the younger brother to former Ghanaian president, John Kuffuor has been publicly refuting the opinion that he is the richest Ghanaian, it has not changed anything as his wealth and investments are glaring. He is a very successful doctor as well as a politician. He owns numerous luxury properties and was the Minister of Defence during the regime of John Kuffuor. His estimated net worth is $1.2 billion.