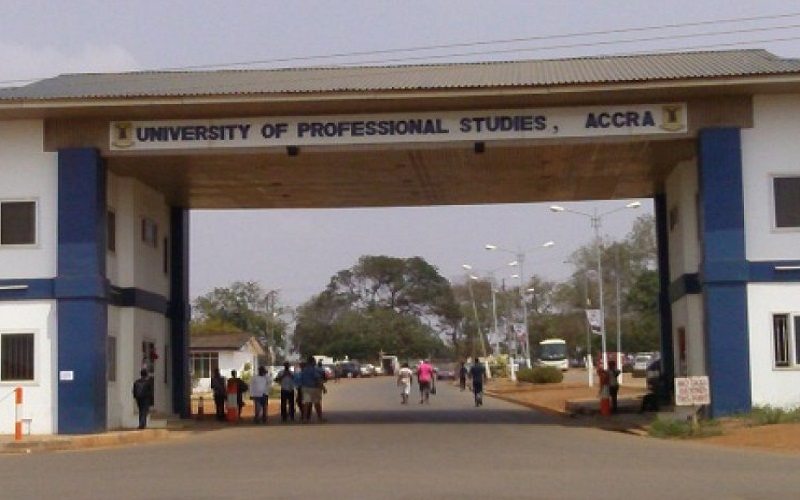 The University of Professional Studies Accra, popularly known as UPSA is one of the uprising tertiary institutions in Ghana. Located in East Legon, UPSA is a public university that provides both academic and business professional education.
Despite the fact that it was established not so long ago, the university is gradually growing to become a leading educational institution, as far as training in business and other social sciences related disciplines are concerned, both in Ghana and beyond.
Important Facts To Know About UPSA
1. Inception
UPSA was founded in 1965 as a private professional business education provider. In 1978, the institution was taken over by the government through the Institute of Professional Studies Decree, 1978 (SMCD 200), and named Institute of Professional Studies.
Subsequently, the school became established as a tertiary institution with a mandate under the Institute of Professional Studies Act, (Act 566), 1999 to provide tertiary and professional education in Accountancy, Management and other related areas of study.
UPSA received the University Charter in 2008 and was later renamed University of Professional Studies, Accra (UPSA) following the enactment of the University of Professional Studies Act, 2012 (ACT 850).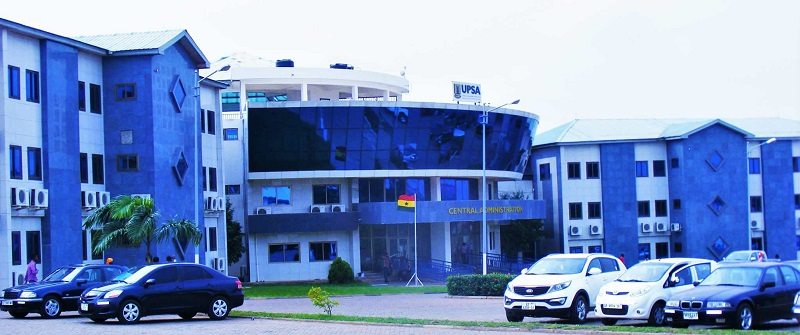 UPSA is accredited by the Accreditation Council Business Schools Practice, a highly recognized international accreditation Body in the United States. The school remains the first and only public institution in Ghana with the mandate to offer both academic degrees as well as training for higher professional education.
2. Mission/Vision
It is the ultimate mission of UPSA to provide and promote higher professional education and training in business and other social sciences related discipline by leveraging a structured mix of scholarship with professionalism.
Scholarship – the pursuit and acquisition of knowledge and Professionalism – the application of knowledge for development in an ethical way; are the key driving forces of the university's existence.
Read Also: Central University: Everything About College History and Reviews
3.Functional Formula
To make her students stand out in the society, UPSA's maxims include Teaching and Learning, Research and Community Service, Business Development and Skills Training.
4. Academic Programmes and Courses
UPSA is esteemed for having various lucrative faculties and departments headed by Deans and academic Head of Departments respectively.
The University also has a School of Research and Graduate which was founded in 2009 for post-graduate programmes. Although the school has some pending accreditations, it boasts of remarkable areas that make a good school of learning such as Research, Teaching, Learning as well as Engagement with society and industry support. The Masters' programmes cater to more than 450 students in seven master's degree programmes named below.
More striking is that UPSA is the first University in Africa to be holding a Masters Programme in Total Quality Management and the first Ghanaian University to be offering a Masters Programme in Auditing. Also, the University recently inaugurated its Faculty of Law and currently offers legal education. The following are courses offered by UPSA at the diploma, undergraduate, postgraduate and professional levels:
Diploma Programmes
Diploma in Accounting
Diploma in Marketing
Diploma in Management
Diploma in Public Relations Management
Diploma in Information Technology Management
Undergraduate Programmes
BSc (Hons) Accounting
BSc (Hons) Banking and Finance
BSc (Hons) Marketing
B.A (Hons) Public Relations Management
BSc (Hons) Information Technology Management
Professional programmes
Association Of Certified Chartered Accountants (ACCA)
Institute of Chartered Accountants, Ghana (ICAG)
Chartered Institute Of Marketing, (CIM)
Chartered Institute Of Management Accountants (CIMA)
Institute Of Chartered Secretaries and Administrators (ICSA)
Postgraduate Programmes (Masters)
MBA in Petroleum Accounting
MBA in Accounting & Finance
MBA in Auditing
MBA in Corporate Governance
MBA in Marketing
Mphil in Leadership
MSc. In Leadership
MBA in Total Quality Management
5. Structures and Other Facilities
UPSA's surrounding area boasts a wide array of good hotels, restaurants and shopping centers for students' convenience. The campus is also equipped with a full medical clinic, a canteen for meals and snacks, a state-of-the-art five-story library complex, counseling services, and a hostel for students within walking distance.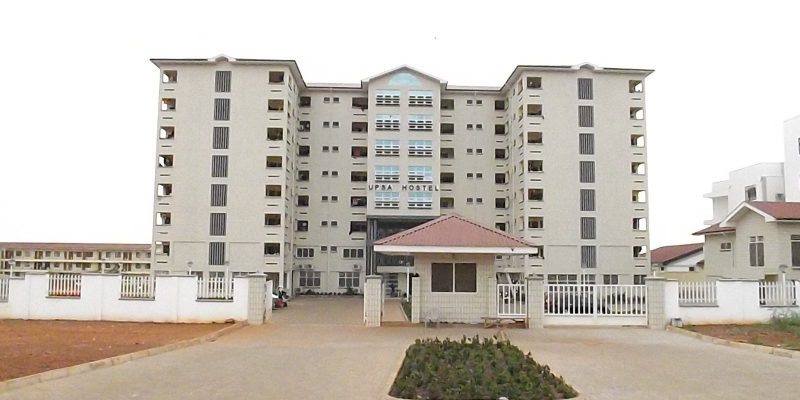 6. Scholarship
UPSA provides free tuition that gives qualified degree and diploma candidates the opportunity to benefit from any of the school's professional programmes, such as CIM, ICSA, and ACCA.  The scheme is to support and motivate the next generation of scholars and also to promote quality education.
7. Examination Malpractice Sanctions
The University of Professional Studies Accra sternly frowns at examination malpractice and its related activities. The school has laid out stringent sanctions for students who offend in this manner.
On this ground, 22 students of UPSA, most of whom were in their final years, were expelled from the university for grade manipulation in 2016. Seven of them further had their names published on the school's notice board as an additional punishment for refusing to cooperate during investigations.
8. Location
UPSA is located at East Legon Accra, Ghana. The school can be contacted through her post address; LG 149 or Tel: +233 303-937542.