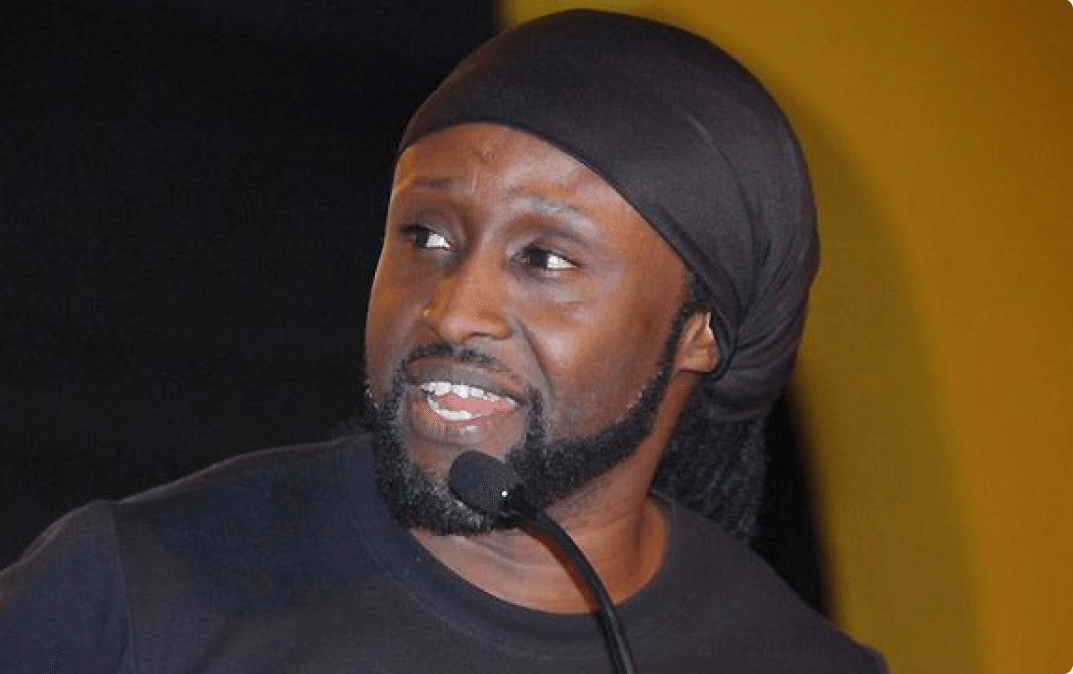 Popularly known as the father of HipLife in Ghana, Reginald Osei, aka Reggie Rockstone is a Ghanaian rap artist known in Ghana for originating a brand of hip-hop called HipLife, a combination of American hip-hop beats with Ghanaian hi-life rhythms, percussion, vernacular and English languages. He raps in Akan, Twi, and English and has released five studio albums between 1997 and 2014.
He was born Reginald Yaw Asante Ossei to fashion designer Ricky Ossei (Saint Ossei), in the United Kingdom but came back to Ghana while still very young and grew up at Kumasi and Accra. Reginald attended Achimota School, Accra, Ghana.
He started his music career by first attaching himself to the Hip-Hop movement in the early 80's as a dancer. He gained much prominence and fame even while still a dancer throughout the 80's. In the early 1990's, he was in the UK with a group known as PLZ (Parables, Linguistics, and Zlangs). In 1994, he finally realized that the music platform in London was not so much in his favor and he decided to return to Accra to explore the grounds in his own home. Fortunately for him on his return, he was greeted by a whole generation of people grooving to African-American rhythms, completely influenced by the same features of hip-hop that he knew all too well.
Without much ado, he started the hiplife movement that same year in Accra, Ghana's capital. Reginald Ossei soon came up with an innovative idea which gave birth to the hip-life or Kasahara genre of music – a combination and blending of hip-hop beats with authentic phat production and true African dialect; the Akan language of Twi. This is what he once said about the creation:
You would never have hip-life without hip-hop. Hip-life is a branch off the tree of hip-hop. And then, high-life comes from our own thing. But you would never have had hip-life without 'diasporic' influence, it would never have the Caribbean influence. So they are connected. Music travels like language and involves change. Where I came in was in hip-hop. Hip-hop was my generation, so I took the hip from hip-hop and took the life from high-life then created hip-life. In terms of branding, it's perfect and the younger generations love it. It balances them up, they followed and today that's what you have.
Since his exciting debut album, "Makaa Maka" in the early 1990s, he has shown longevity and maintained his grasp on the genre with successive albums such as "Me Na Me Kae", "Me Ka" and "Last Show"; and has also produced and managed several other young talents. He has won a Kora Award for his video Ah and has performed with international artists like Shaggy and Beenieman. Launched on an independent label called KASSA RECORDS which he partly owns. Reggie Rockstone has reached Ghanaians and non-Ghanaians across four continents.
Also Read – Sarkodie: All You Must Know About the Ghanaian Rapper
Ossei is married to the sixth child of the third president of Ghana, Dr. Hilla Limann. Her name is Zilla Limann, a medical practitioner. Reginald and his wife, Zilla have a number of things in common. First of all, they all spot dreadlocks, love entertaining friends and are lovers of art and music. Interestingly, though they are not of the same age, they both had their primary education at the Soul Clinic International School where their children also go. Moreover, they both had their secondary education at Achimota School and were also at McCarthy House.
With Zilla, he has a son and two daughters. He also has an adult daughter named Phoebe from a previous relationship. Even in his early fifties, Reggie still looks way younger than you can imagine, with very trim and cute physique.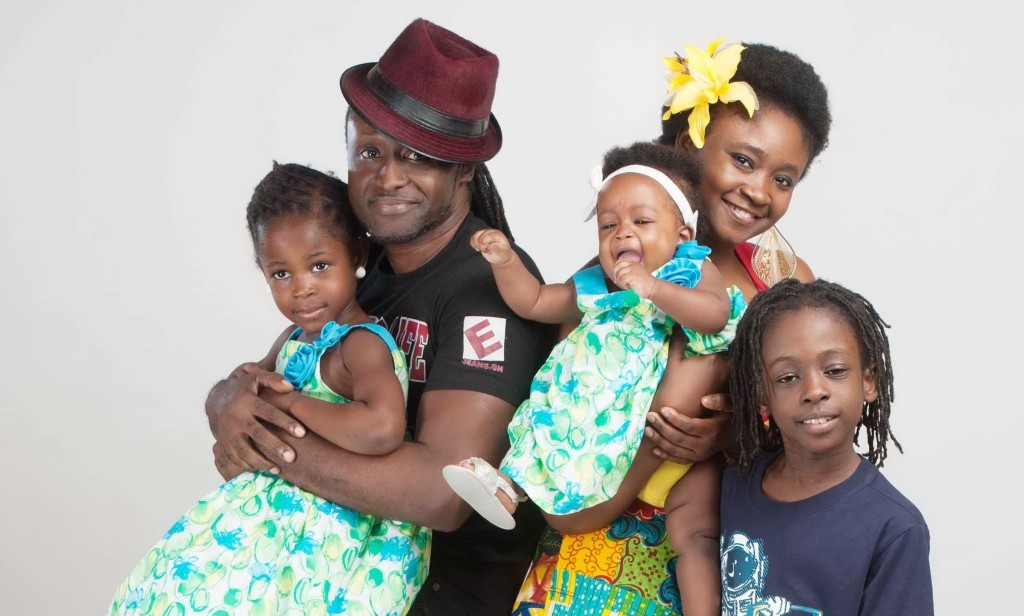 Reginald Ossei is the owner of the popular Django Bar or "The Office", an ultra-modern lounge, nouveau style pub, convertible club, also known as a plub. It is located in Cantonments behind the Ghana Police Headquarters in Accra. His socialite nature motivated him to set up this bar – he loves hanging out a lot, so what stops him from having his own hang-out joint? It is one of the most popular spots where top Ghana celebrities hang out. Apart from his successful musical career, he is known to be a party dog, fashionista and an ambassador of some big brands in Ghana.
The grandfather of hiplife has books and a documentary about him and his hiplife titled Living the Hiplife: Celebrity and Entrepreneurship in Ghanaian Popular Music. The 344 paged book was written by Jesse Weaver Shipley, Associate Professor of Anthropology at Haverford College and published this year. The book examines the production, consumption, and circulation of hiplife music, culture, and fashion in relation to broader cultural and political shifts in neo-liberalizing Ghana. There is also a documentary produced by the writer to go with the book.
He recently joined the legendary group, VIP, now called VVIP. With Rockstone's hallmark of excellence and the success of the VIP, they dropped their first single, "Selfie" last year and it won an award. Their latest album is the one called "Skolom", and it is really making marks in the music industry.