With Zilla, he has a son and two daughters. He also has a 28-year old daughter named Phoebe from a previous relationship. Even in his early fifties, Reggie still looks way younger than you can imagine, with very trim and cute physique.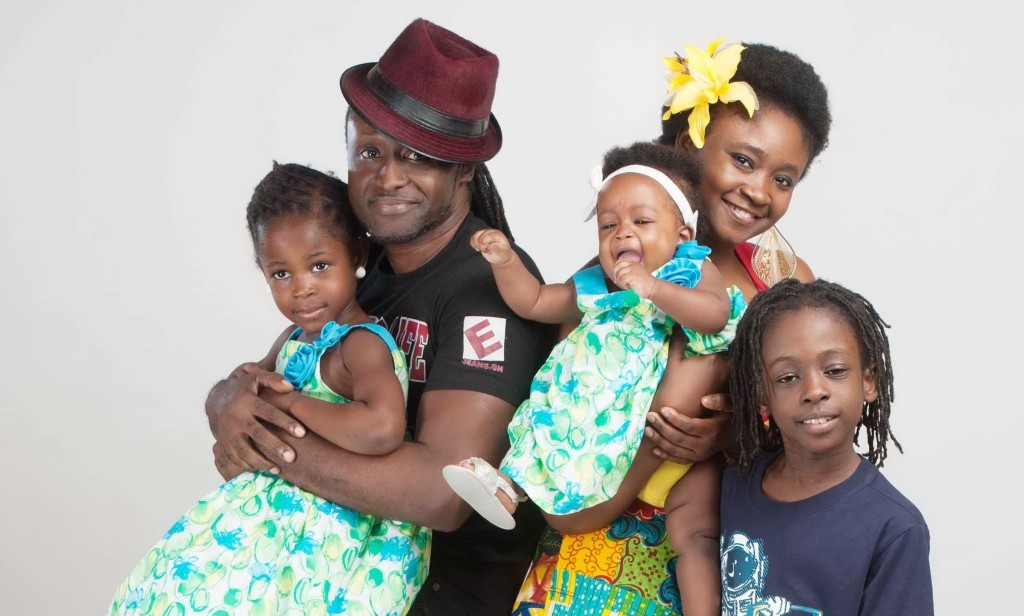 Reginald Ossei is the owner of the popular Django Bar or "The Office", an ultra modern lounge, nouveau style pub, convertible club, also known as a plub. It is located in Cantonments behind the Ghana Police Headquarters in Accra. His socialite nature motivated him to set up this bar – he loves hanging out a lot, so what stops him from having his own hang-out joint? It is one of the most popular spots where top Ghana celebrities hang out. Apart from his successful musical career, he is known to be a party dog, fashionista and an ambassador of some big brands in Ghana.
The grandfather of hiplife has books and a documentary about him and his hiplife titled Living the Hiplife: Celebrity and Entrepreneurship in Ghanaian Popular Music. The 344 paged book was written by Jesse Weaver Shipley, Associate Professor of Anthropology at Haverford College and published this year. The book examines the production, consumption, and circulation of hiplife music, culture, and fashion in relation to broader cultural and political shifts in neo-liberalizing Ghana. There is also a documentary produced by the writer to go with the book.
He recently joined the legendary group, VIP, now called VVIP. With Rockstone's hallmark of excellence and the success of the VIP, they dropped their first single, "Selfie" last year and it won an award. Their latest album is the one called "Skolom", and it is really making marks in the music industry.
You'll like: Top 10 famous Ghanaian Celebrities