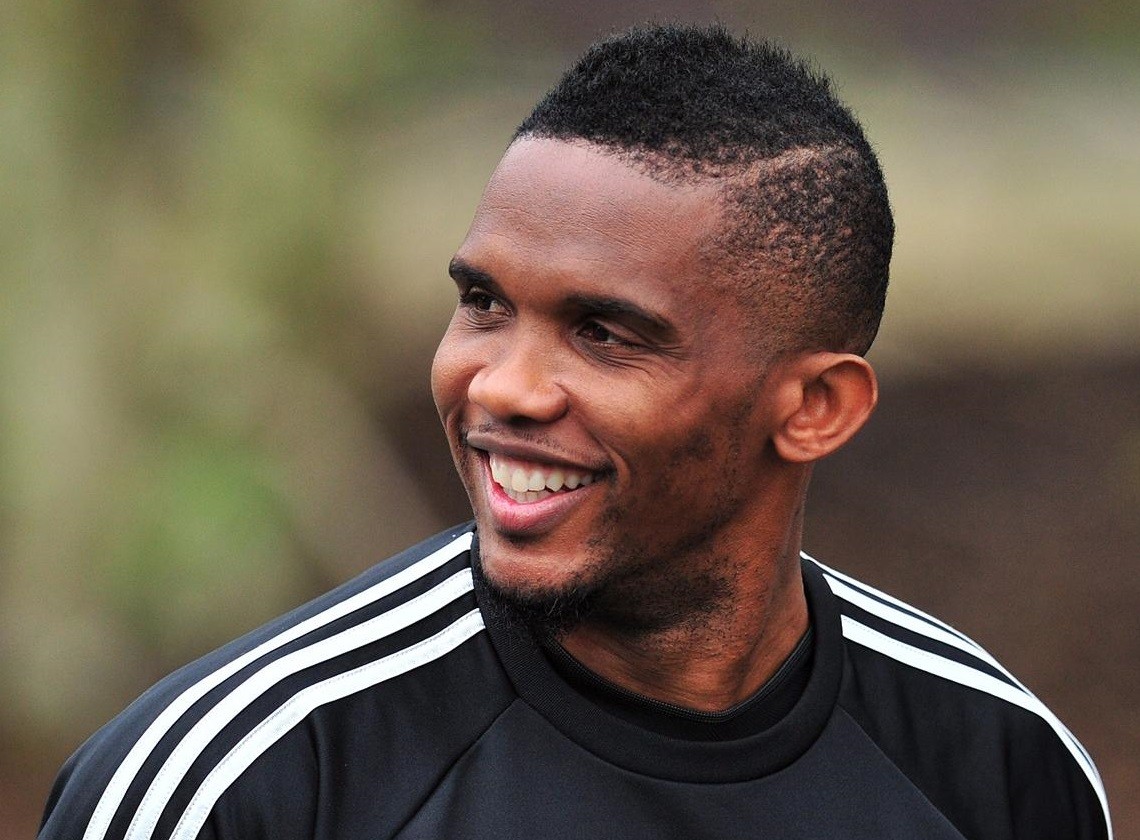 African footballers for some years now have been waxing strong. A lot of them have succeeded in gaining global fame and recognition, especially those of them that play for international clubs. Now, Africa's love for football is becoming so prominent that in almost all the big European clubs, African stars are seen lining up alongside world's greatest footballers. It is really an achievement for Africa that is worth commending. This also gives us high hopes that some day, an African football team will win the FIFA World Cup! Read on to see the highest paid African footballers.
10. Christopher Samba
Country: Congo
Annual Salary: £2.9 million
Net Worth: $8 million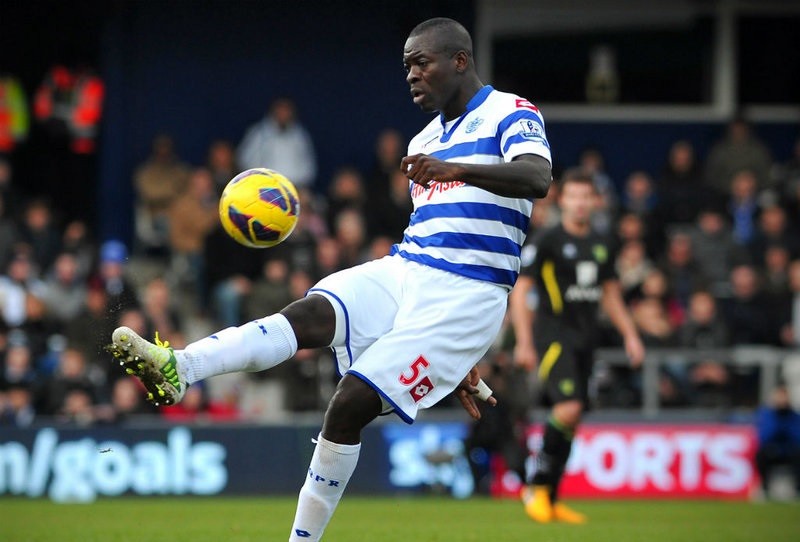 Christopher Samba, the Congolese footballer who has faced series of racial discrimination in his football career is waxing strong against all odds. He currently plays as a defender for FC Dynamo Moscow in the Russian Premier League. He started rising in ranks – money wise – since he signed mouth-watering deals with Anzhi Makhachkala and Queens Park Rangers in 2013, which were both worth a whopping $160,000 per week. His net worth is currently $8 million.
9. Seydou Keita
Country: Mali
Annual Salary: £2.9 million
Net Worth: $10 million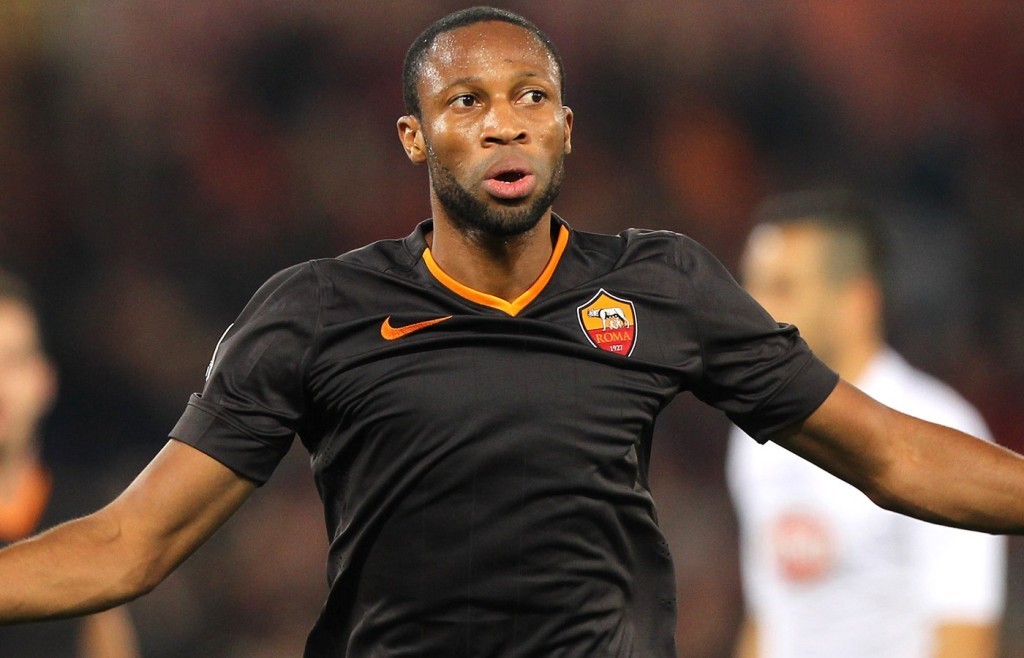 Seydou Keita is a Malian professional footballer who plays for Italian club, A.S. Roma. He is a versatile midfielder who can operate as both a central and a defensive midfielder. Seydou played most notably with Lens (five seasons) and Barcelona (four), winning 14 titles with the later. He recently returned to Spain with Valencia after a year in the Chinese Super League. Based on his net worth, he is the 9th richest African footballer at the moment. Seydou Keita is worth $10 million.
8. Mikel Obi
Country: Nigeria
Annual Salary: £4.2 million
Net Worth: $15 million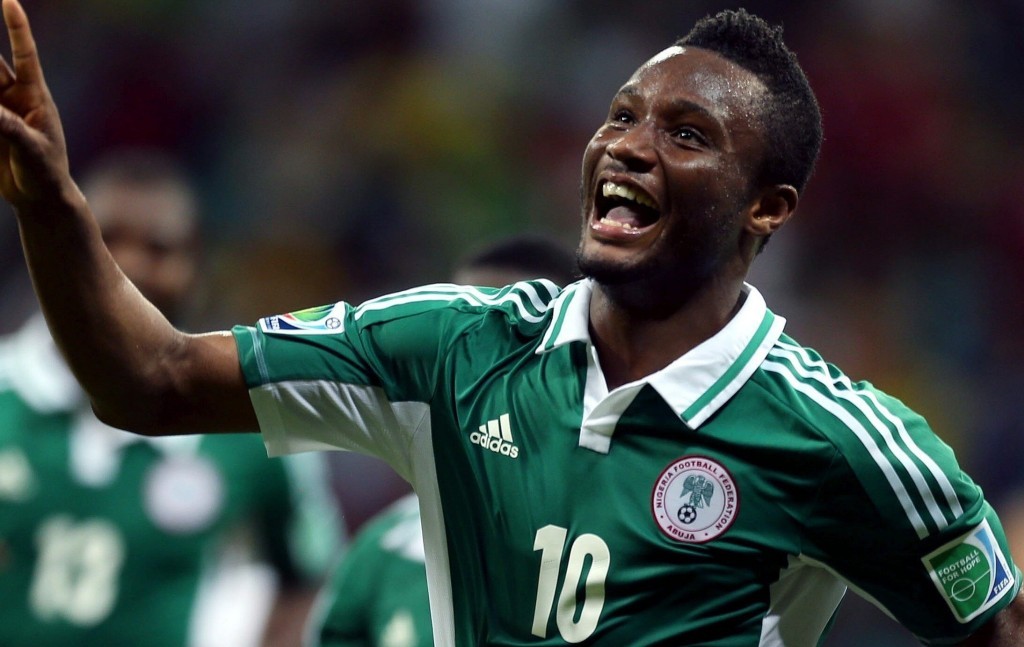 John Michael Nchekwube Obinna known as John Mikel Obi is a Nigerian professional footballer who plays as a midfielder for the Nigeria national team and Chinese Super League club, Tianjin TEDA F.C. Mikel is one of Africa's footballers that gained quick fame. With just 6 appearances in the Norwegian club, Lyn Oslo in 2005, Mikel became a hot cake in the football field. Subsequently, Chelsea bought him over in 2006, after a tussle with fellow English Premier League giants. Manchester United.
7. Kolo Toure
Country: Ivory Coast
Annual Salary: £2.9 million
Net Worth: $18 million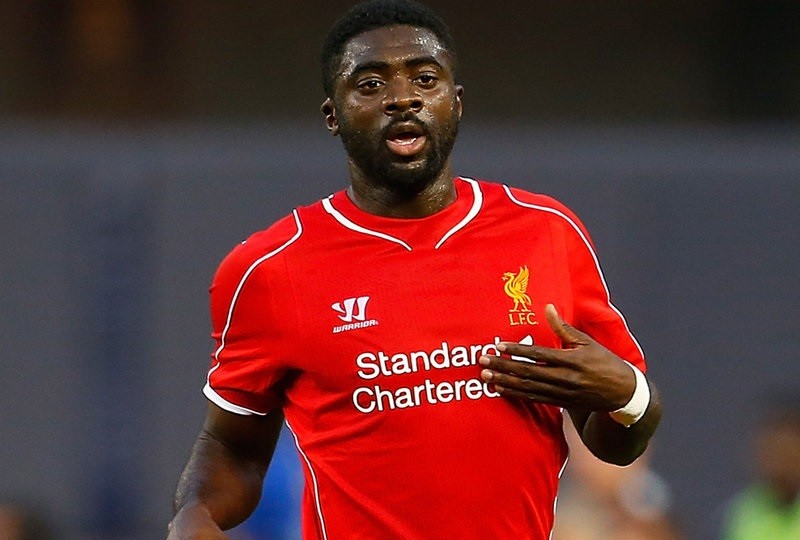 Kolo Abib Touré (born 19 March 1981) is an Ivorian professional footballer who plays for English club, Liverpool as a defender. He previously played for Manchester City and Arsenal, where he was a member of the famous 'invincibles' side of the 2003–04 season for the latter. He is the elder brother of Manchester City's Yaya Touré and the late Ibrahim Touré, who died in June 2014.
Touré has played for three of England's biggest clubs: Arsenal, Manchester City and Liverpool. He also has a well-paying sponsorship deal with Adidas and has become an indispensable player to the Ivory Coast National Team.
6. Asamoah Gyan
Country: Ghana
Annual Salary: £11.8 million
Net Worth: $23 million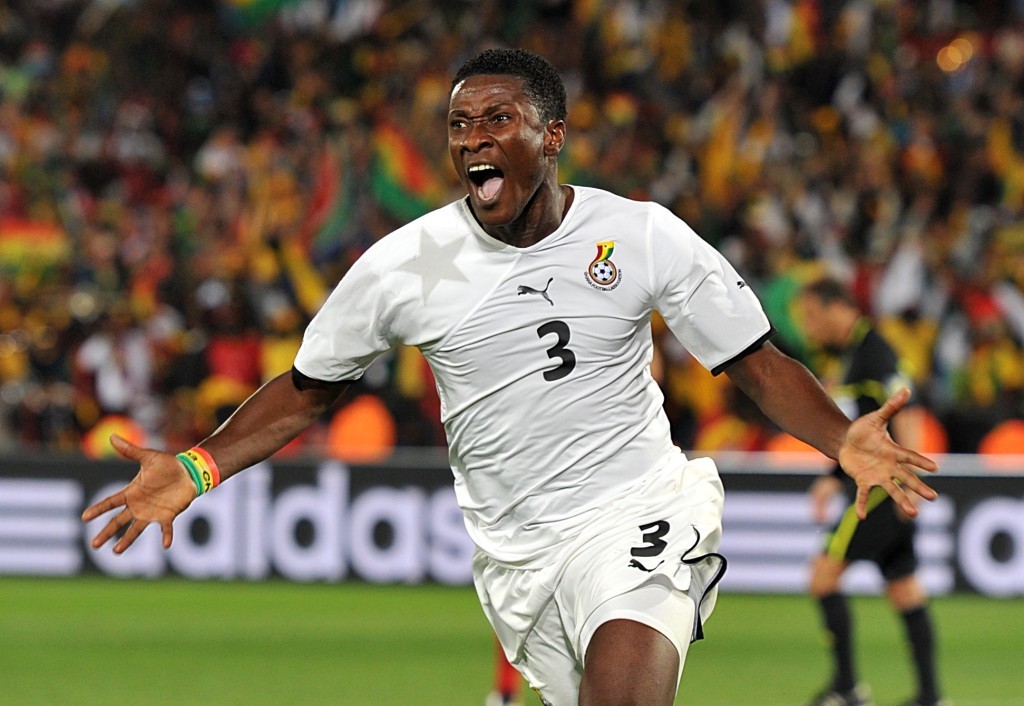 Asamoah Gyan plays as a striker for Shanghai SIPG F.C and captains the Ghanaian national team. Known for his unique overpass and scoring technique, Asamoah Gyan has received various accolades and recognition for his efforts and passion in the field. One of his remarkable and ever-green achievements includes the fastest goal entitlement, when he scored a goal 68 seconds into a match for Ghana in 2006.
Looking at his huge income, one would be expecting him to be near the top in the list of the Richest African footballers, but he managed to make the 6th position, with a net worth of $23 million. This could be attributed to his extravagant and flamboyant lifestyle.
5. Michael Essien
Country: Ghana
Annual Salary: £2.9 million
Net Worth: $25 million
Michael Kojo Essien is a Ghanaian footballer who currently plays for the Greek side, Panathinaikos and the Ghana national team. He is a midfielder who is popularly known for his ability to exert energy in supporting offensive and defensive play and for his tough tackling style which has earned him the nickname "The Bison". Essien can also play as a defender, both as a right-back  and center-back. Essien spent eight long years with Chelsea, after which he signed with AC Milan in 2014. During his time at Chelsea, he was ranked the most expensive African player, with a salary of £24.4 million annually! Michael Essien has been honored severally with nominations and awards as both World player and African player of the year in recognition of his status as one of Africa's best footballers.
4. Emmanuel Adebayor
Country: Togo
Annual Salary: £5.8 million
Net Worth: $27 million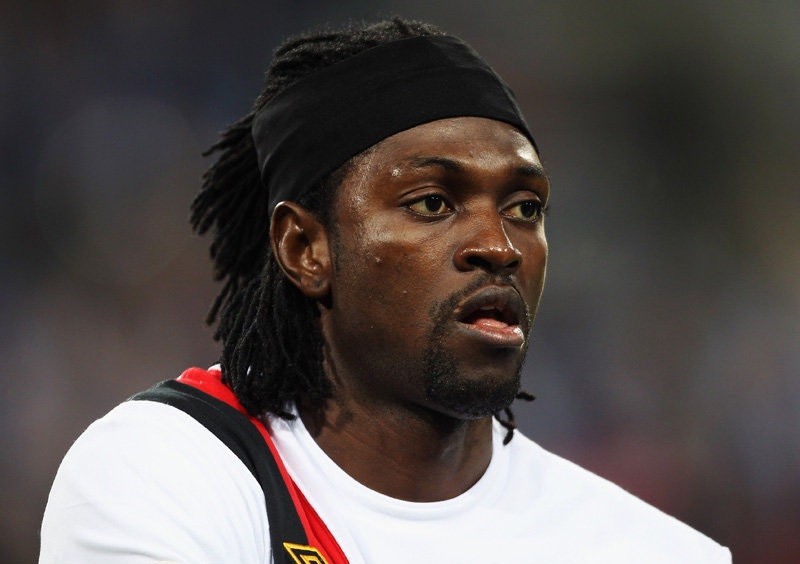 Sheyi Emmanuel Adebayor (born 26 February 1984), is a Togolese footballer who plays as a forward for the English Premier League club, Tottenham Hotspur and the Togo national team. Adebayor previously played for Metz, Monaco, Arsenal, Real Madrid and Manchester City. He was Togo's footballer of the year from 2005-2008, and was also voted African Footballer of the Year in 2008.
He joined the Tottenham Hotspur club in August 2012, where he ended the season as Spurs' top goalscorer with 14 goals from 25 appearances after scoring in their final Premier League match on 11 May 2014, a 3–0 defeat against Aston Villa at White Hart Lane. He also ranked 2nd most paid football player during the of 2013-2014 season. Emmanuel Adebayor is currently the fourth highest paid African footballer as well as the fourth richest.
3. Yaya Toure
Country: Ivory Coast
Annual Salary: $13.5 million
Net Worth: $70 million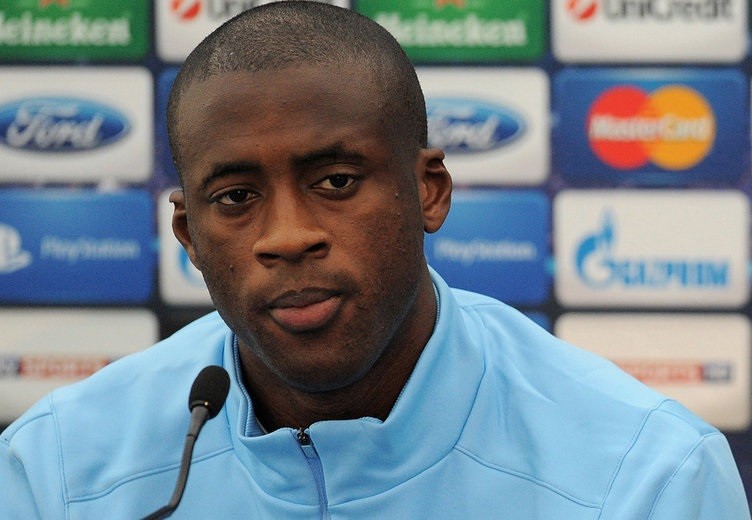 Gnégnéri Yaya Touré is an Ivorian professional footballer who plays as a midfielder for English club, Manchester City and the Ivory Coast national team. He signed a huge money contract deal with city which made him top the list of most earning African football star. Born on 13th May, 1984, Touré has received the Award of African Player of the year three consecutive times since 2011. It would not be an overstatement to say he is the engine room of the Manchester City team.
2. Didier Drogba
Country: Ivory Coast
Annual Salary: £4 million
Net Worth:  $70 million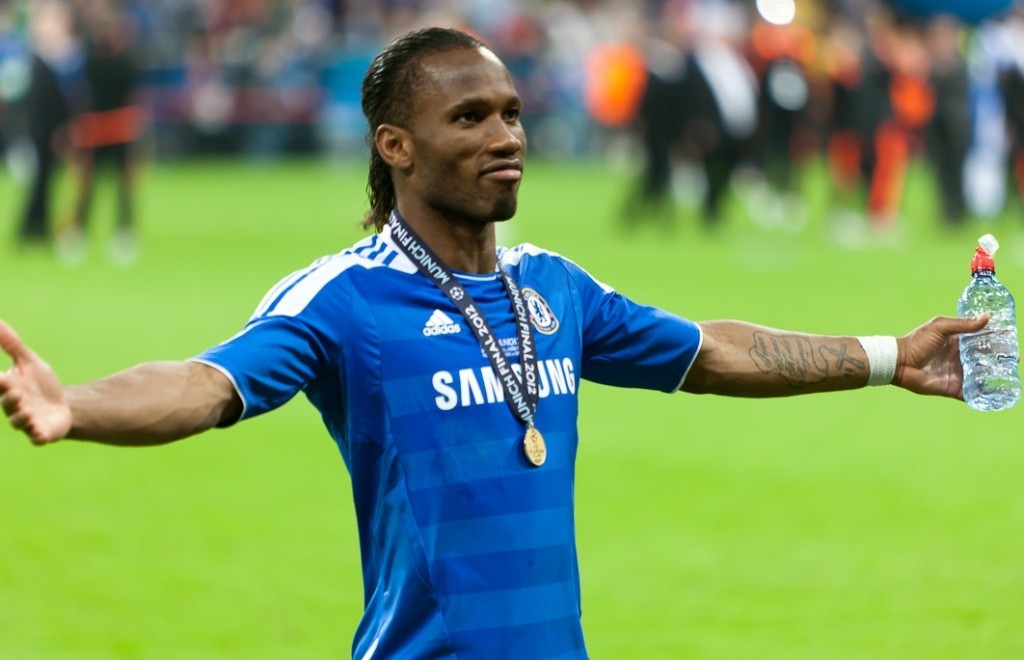 Didier Yves Drogba Tébily, played for his country's international team, Ivory coast, until he declared his retirement from international football on August 8, 2014. The striker left Chelsea, at the end of the 2014/2015 EPL season, after his second spell with the side. Rumor has it he may join the New York Red bulls next season. While playing for his national team, which he captained, he became the all-time top scorer of the team. Though he has played for 6 different clubs, he is best known for his career at Chelsea, (2004-2012), for which he has scored more goals than any other foreign player and is currently the club's fourth highest goal scorer of all time, totaling a number of 104 goals.
Drogba won every domestic honour in a glittering career with Chelsea, which was capped off with a man-of-the-match performance in the 2012 Champions League final victory over Bayern Munich. He is the second richest African footballer now, with a net worth of $70 million.
1. Samuel Eto'o
Country: Cameroon
Annual Salary: £5.8 million
Net Worth: $90 million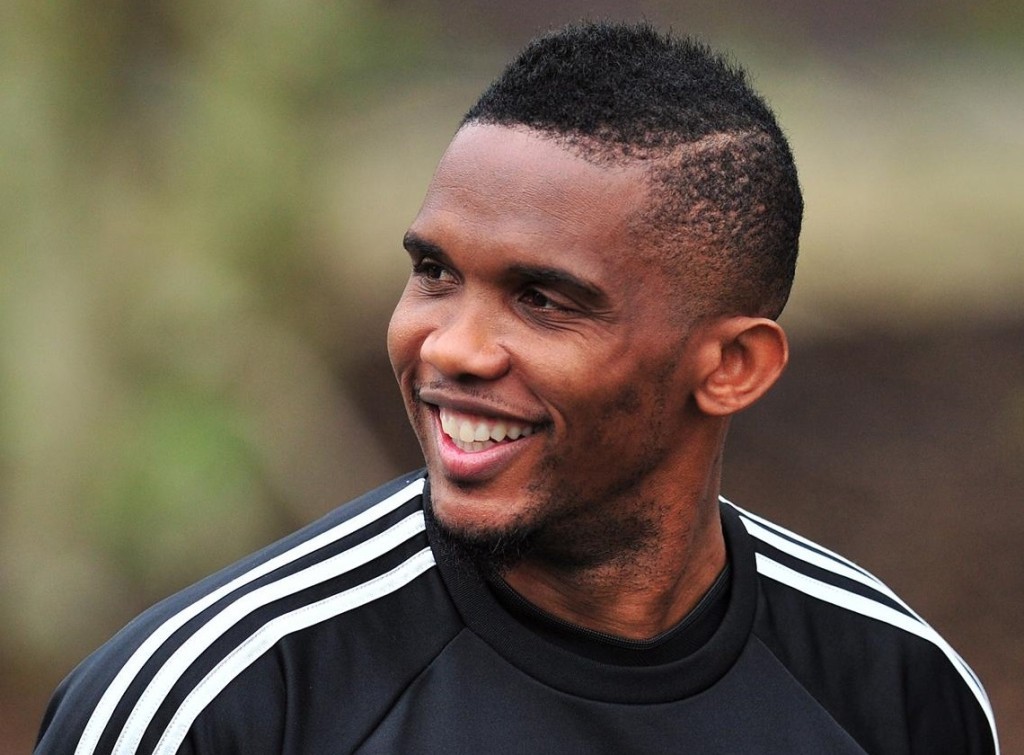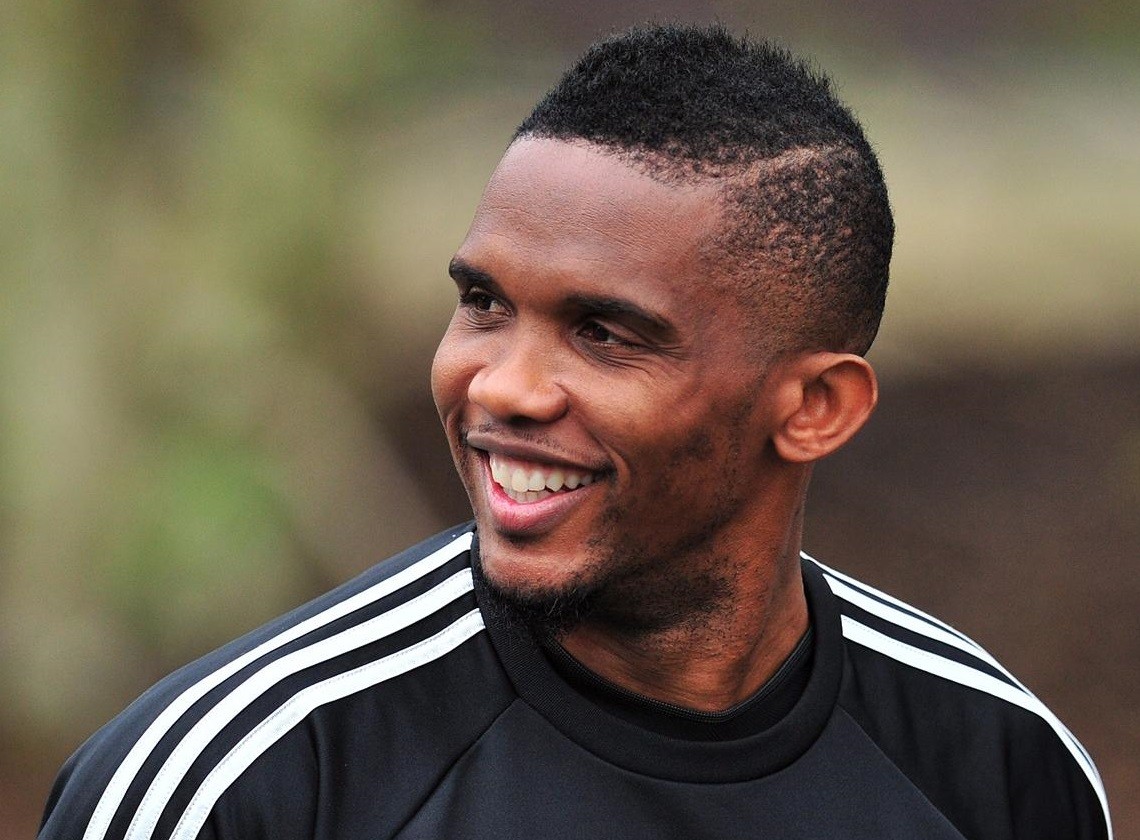 Samuel Eto'o is a Cameroonian footballer who plays as a striker for Sampdoria and formerly for the Cameroon national team, before his retirement on 27th August 2014. He is the most decorated African player of all time having won the African Player of the Year award a record four times: in 2003, 2004, 2005, and 2010. Eto'o is proclaimed the best striker in the world. It is an undeniable fact that he is a legend.
Samuel Eto'o was once the highest paid and richest footballer in the world in his timel with Anhi Makhachkala worth $25 million per year. But currently, he has gone down to the third position. All the same, he remains the richest African football player, with the net worth of $90 million. The strikers deal with Seria A's Sampdoria expires soon and he has recently agreed to join Antalyaspor, a newly promoted Turkish Super League club.