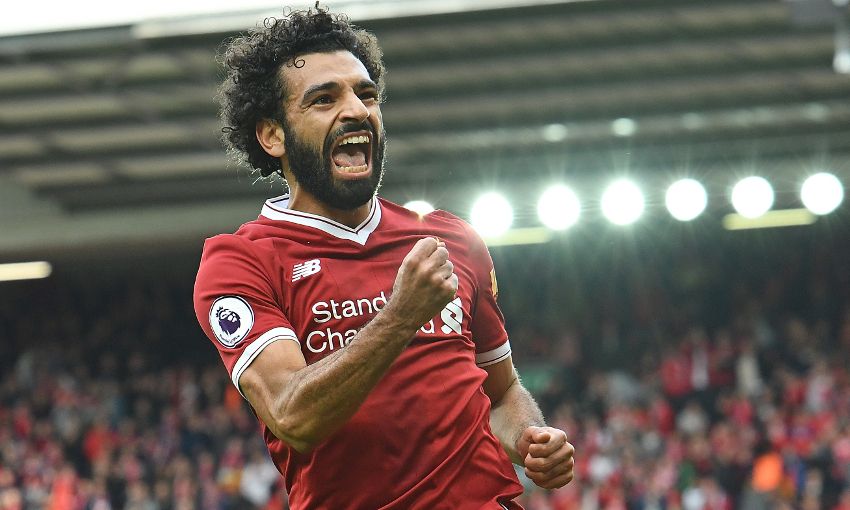 It's quite no longer news that Egyptian and Liverpool star, Mohamed Salah emerged the 2017 African Player of the Year. However, you'd certainly love to know why no other player but Salah was crowned the CAF Footballer of the Year. Does he really deserve the title? What were his striking achievements in the year under review?
Your questions will soon be answered as we have gathered some of the major feats Mohamed Salah accomplished in his football career in the year 2017. And, don't forget that the Egyptian forward also won both the 2017 BBC Player of the Year and Arab Player of the Year!
Mohamed Salah Biography
The latest African Player of the year is an Egyptian footballer who currently plays for the Egypt National Team and Liverpool FC. He was born on the 15th of June 1992, in Gharbia Governorate, as the son of Salah Ghaly.
Growing up in an average middle-class family, he struggled between devoting time to football and his academics. He's either playing soccer or watching matches on screen. Anyway, his love for the game won and we can safely say it was worth it.
Mohamed started his youth football career in 2006 with Arab Sporting Club, El Mokawloon. He subsequently started his senior career in 2010 at the same club, making his debut professional appearance during El Mokawloon's 1-1 draw with El Mansoura on 3rd March 2010. Salah also made his debut for Egypt on 3rd September 2011.
Mohamed Salah represented Egypt in both 2011 FIFA U-20 World Cup and the 2012 Summer Olympics; with the Egypt U-20 team and Egypt U-23 team, scoring in all of the team's group matches in the latter tournament and helping them to reach the quarter-finals.
He began his career with Liverpool after signing a long-term deal with the club on the 22nd of June, 2017.
Who's His Wife?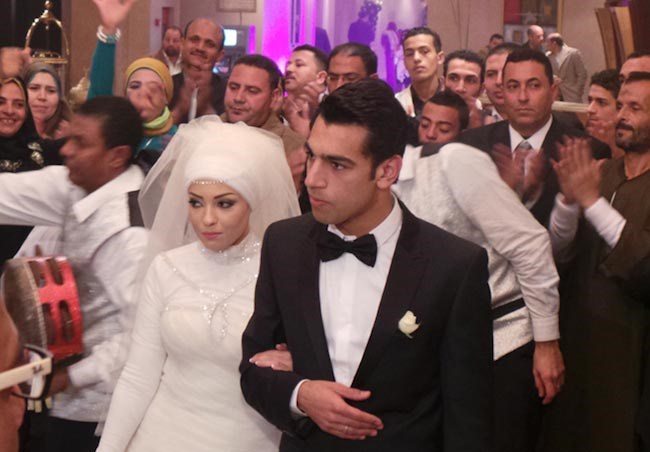 Mohamed Salah and his wife Maggi got married on December 17, 2013, in his village Nagrig, Egypt. It was a wedding with an open invitation to all villagers to attend and featured performances from three famous Egyptian singers. The couple is blessed with a daughter Makka, named after the Muslim holy city of Mecca. She was born on June 2017 in Westminster Hospital south west of London.
Why He Deserves African Player Of The Year
1. Mohamed Salah is an EPL Top Scorer
With a total of 17 English Premier League goals for 2017 alone, young Salah is ranked the second EPL top scorer after Tottenham's record player, Harry Kane. The Egypt international tied with Liverpool's Roger Hunt's record after scoring both goals in the Red's 2-1 win over Leicester City on the 30th of December.
It will also shock you to know that Salah's number of goals in the past year exceeded the total number of goals scored by front-line players of many Premier League clubs put together.
2. His 2017 Goals
In the year under review, Mohamed Salah bagged a total of 23 goals for his club, Liverpool in just 29 appearances, 5 in the Champions League and 17 in the Premier League.
In all, Salah scored 39 goals in 60 official matches for both clubs and country in 2017.
Having recorded such incredible feat in a world competition such as the EPL, no other one but Salah could be the best choice for the CAF Player of the Year award!
3. Salah at the 2017 AFCON Tournament
Mohamed Salah was indeed a significant and influential figure in Egypt's 2017 Africa Cup of Nations squad in Gabon. On 25 January 2017, he scored the only goal in the Pharaoh's 1–0 win against the Black Stars of Ghana to secure first place in Group D.
His outstanding performances at the tournament also helped his team to finish in second place, scoring 2 goals and assisting 2 in 6 games.
4. Egypt's FIFA 2018 World Cup Qualification
Salah also played a key role in Egypt's qualification for the FIFA 2018 World Cup in Russia, having a hand in all seven goals that pushed the Pharaohs to their first World Cup in 28 years!
He assisted 2 goals and netted 5, including the magical stoppage-time penalty in Egypt's final qualifier game against Congo. He opened the scoring for the Pharaoh's in the 62nd minute before scoring a last-gasp penalty that finally brought them the ticket to Russia.
5. Mohamed Salah's Incredible Form
After receiving the BBC Player of the Year award, Salah disclosed that he is working hard to become an all-time best Egyptian footballer.
"I want to be the best Egyptian ever so I work hard," he said.
This desire appears to be the morale behind the 25-year-old's incredible form in the past few years and specifically in the past year. Recall that prior to joining Liverpool, Salah scored 15 goals and helped 11 others as he helped Roma finish second in Serie A – their best league placing in seven years.
Among other several accolades he garnered in the past year, Salah won Liverpool's official Goal and Player of the Month for August and September. Considering his impressive and consistent form, his former club Roma had congratulated him for his various accomplishments.
????Congratulations @22mosalah on winning #LFC August Player of the Month and congratulations on winning it next month and in Oct, Nov & Dec ???? https://t.co/6tIeTBYUjU

— AS Roma English (@ASRomaEN) September 5, 2017