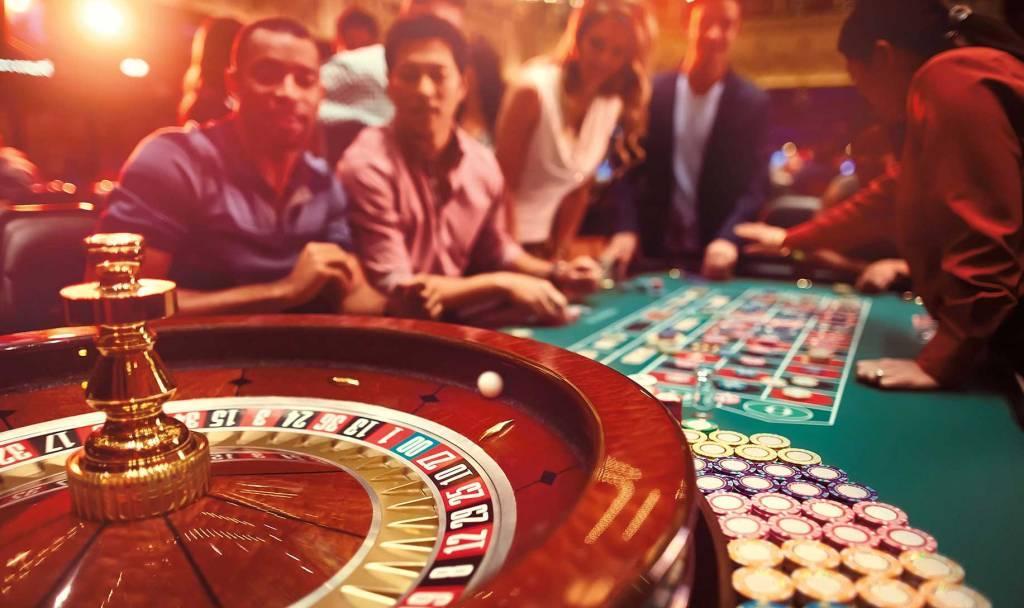 Like much of Africa, Ghana's legal system lags when it comes to iGaming. Lawmakers penned their gambling legislation back when online casinos and bookmakers barely existed in the nation. As such, the current provision makes scantly acknowledgeable of the pastime, despite its notable rise in recent years. This leaves those wanting to provide or make use of those online gambling services operating in a grey area with an interesting dilemma. Clearly, it's not illegal to have a flutter on roulette or to back the Hearts of Oak to end the season on top. However, without a legal framework in place, this could change in an instant.
With cheaper telecommunications devices, and the numbers of Ghanaians interested in playing games of chance online, it's likely that gambling in cyberspace will come under legal scrutiny sooner rather than later. Every year, many more Ghanaians get internet access for the first time and smart phones or computer systems are rapidly becoming more affordable. As the number of those participating increases, so too does the need for an overhaul of existing legislation.
History of Gambling Legislation in Ghana
Gambling in Ghana was first legislated in 1960. The Lotteries and Betting Act was followed by a few other laws aiming to address different forms of the pastime. These included football pools and gaming machines. Under the legislation, lotteries flourished in the nation and have remained popular since.
As is often the case, lawmakers have done an utterly hopeless job of keeping up to date with developments in the industry. A lot has changed since the sixties and technological innovation has brought a host of new gambling opportunities to the world. Legislation stayed the same right up until 2006 when a long overdue update to the gambling laws in Ghana took place. However, having an economy and infrastructure typical of African nations, the country's politicians completely neglected to include online gambling in their policymaking. Whereas parts of the so-called "first world" were making their first attempts at regulating the then-wild west world of online gambling, virtual casinos weren't even considered during the drafting of the Gaming Act, 2006. It's understandable why policymakers didn't think to include iGaming at the time. However, being such a rapidly expanding part of the industry, it seems strange that there's yet to be changes to the law with respect to online gambling.
Following the 2006 Act, the Gaming Commission of Ghana was founded under the Ministry of Interior. Their role was to be consistent with that of other gambling watchdogs around the globe. They'd be responsible for overlooking the industry and advising the government about developments. However, without suitable legislation covering online gambling, their impact on that sector of Ghanaian gambling could be limited at best.
Situation today
Today, despite there now being over 4 million internet users in Ghana, there is still no legal provision covering the pastime of online gambling. The most recent legislation remains the 2006 act which doesn't address many of the issues unique to online gambling. This leaves the industry wide open for domestic and international providers to operate. Those who provide sportsbooks and online casinos from outside of Ghana owe the government nothing for doing business in the country. There are also none of the player protection measures in place either.
This is great from the companies' perspective. They enjoy favourable taxation, and have no restrictions of the scale of advertising they can use. The advantages which providers enjoy have a knock-on effect on customers too. They have a huge breadth of options when it comes to betting on games of chance or placing sports wagers. Such a situation is great as it results in more competitive odds, better bonuses, and sportsbooks constantly working to improve their service. However, all of this comes at a cost.
For Ghanaians wishing to gamble online, the lack of legislation might mean great choice, but it also means they're at greater risk than those players who game in countries where legislation forbids certain practices. There are no legal requirements for responsible gambling, no self-exclusion provisions, and little to help stop addiction becoming an issue.
Plenty of opportunity to gamble online in Ghana
As mentioned, there are no shortages of venues in which to gamble online in Ghana. The lack of legislation makes Ghana an appealing market for companies to setup in. Sports betting is particularly popular. Sites like Premier Betting exist across Africa and serve some 27 countries on the continent, including Ghana. Meanwhile Safaribet claim to be the nation's best betting website and offer a comprehensive catalogue of sporting events including football, basketball, volleyball and many others.
These bookies and many others are based domestically. However, thanks to the lack of any legislation whatsoever, there is nothing to discourage international companies appealing to Ghanaians either. The likes of Bet365, South Africa's Supabet, and Betway are all competing for the growing numbers of people interested in betting online. Many of the sportsbooks have their own online casino sections too. In addition, there are several specialised services offering Ghanaians slots, table games, and other casino classics. These include Casino Midas, and Casino.com, amongst others.
Thanks to the ever-falling price of mobile phones coming from China and the rapid expanse of internet connectivity around the globe, the number of potential customers of these websites in Ghana is rapidly increasing.
But they're legal, right?
For now, a lack of a law stating otherwise makes all online gambling perfectly legal in Ghana. How the situation stands to change in the future is anyone's guess, however. It seems unlikely that the country will try and stamp out any trace of gambling as their brick-and-mortar options can thrive under the scant legislation that is in place. Whether or not lawmakers opt for an aggressive taxation policy that ends up strangling innovation in the sector and forces players to find unlicensed casinos, is anyone's guess at this point. We're hoping that they adopt a sensible policy that encourages growth in the sector. This would largely involve a "less is more" approach to regulation. Hopefully, the outcome will eventually be a Ghana in which players have the freedom to choose from a wide range of competitive iGaming services who are legally obliged to help protect players' interests in whatever way possible.