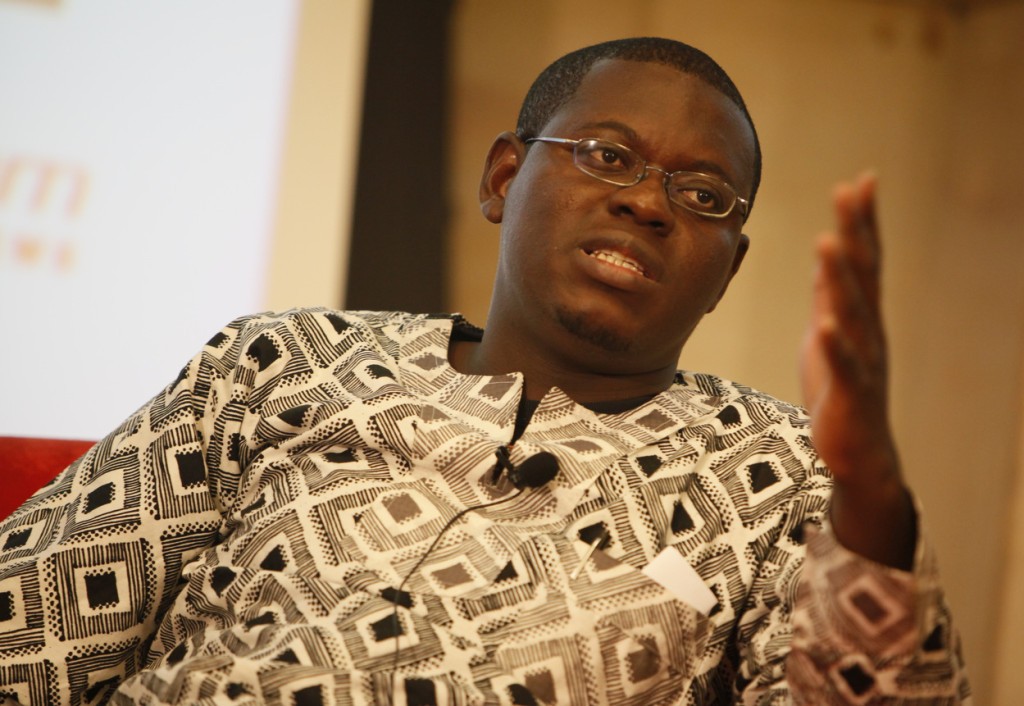 Ghanaian entrepreneurs in recent times have been coming up the ladder of business both at the national and international levels. There are those of them  who have achieved significant successes in their businesses that we could not help but mention them here for recognition and commendation. The stunning thing about their achievements is that these lots made it while still very young. From the look of things, there are high hopes that they will do far better than most of the already known and famous Ghanaian businessmen who have come before them. Its very much commendable that not only men made this list; there are women too.
Here Are the Latest Young and Promising Ghanaian Entrepreneurs:
1. Sangu Delle
Sangu Delle is a young and vibrant Ghanaian entrepreneur. He is the brilliant mind and brains behind Golden Palm Investments located in Accra, Ghana. A holding company that invests in early stage venture and growth capital financing across Africa, particularly in real Estate, healthcare, agribusiness and technology. The GPI has backed startups such as SOLO Mobile in Nigeria, mPharma in Ghana, and Stawi Foods in Kenya. In healthcare, he and his team have built a successful chain of hospitals in Ghana, which they hope to expand into the region.
He graduated from the Havard Business School and is currently running an MBA in the Havard Law School. He is a fast rising entrepreneur with great and enviable business initiatives and passion towards bringing about significant changes in the life of Africans. Sangu has begun to gain international recognition and was named in the Forbes' 30 Most Promising Young Entrepreneurs 2014 list.
2. Kosi Yankey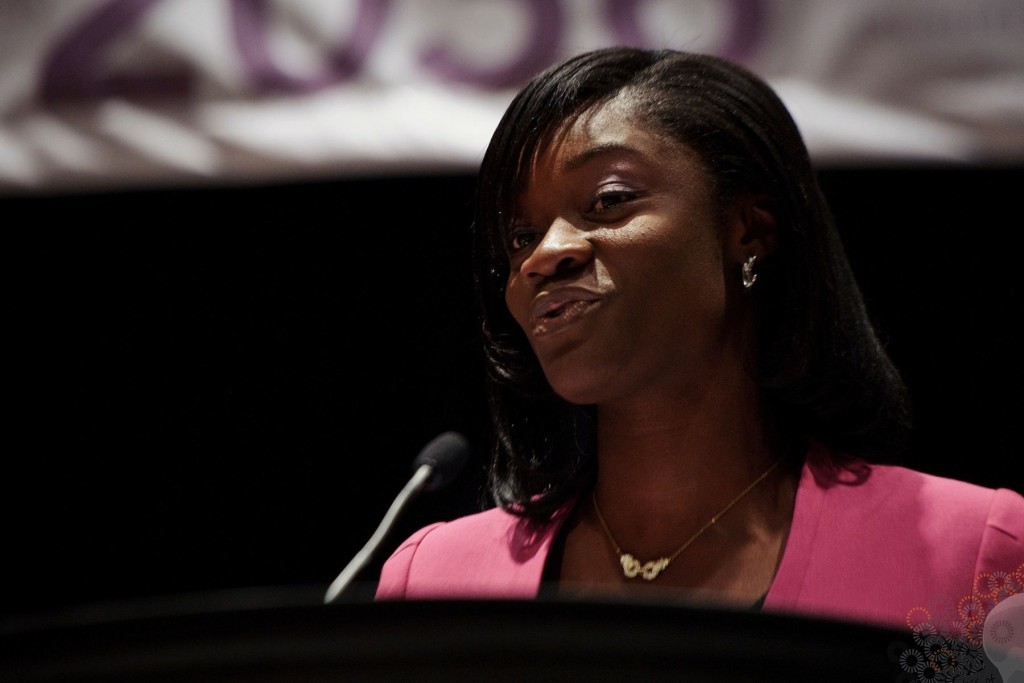 Kosi Yankey is a Ghanaian entrepreneur who is currently working with Engineers Without Borders (EWB)'s Business Development Sector to develop a training program for agribusinesses in Africa through Mobile Business Clinics. She is the Founder and CEO of Nuba Foods and Commodities, an organisation helping to bridge the gap between local farmers and industries in the West African sub-region by sourcing agricultural raw materials from smallholder farmers and supplying them to the industries.
Born in Ghana, Kosi Yankey developed an interest in micro-finance in the banking institutions of the West, living in both London and New York. It is her ultimate goal that over the next half decade, Nuba should be the brand of choice for West African families no matter where they live. She is one of the young promising entrepreneurs that Ghana is looking up to to bring about tremendous change in some areas of the country's business world.
3. David Osei
David Osei is a young and award-winning Ghanaian entrepreneur. David is the Co-founder, (in partnership with Kamil Nabong and Philips Effah) and CEO of Dropifi Limited, Africa's first technology startup to be accepted into Silicon Valley's 500 Startups Accelerator Program. He was named one of 2014's 40 under 40 by the New York based The Network Journal and was one of the businessmen invited to the 1st US – Africa Business Forum by Bloomberg in Washington. David has been a guest speaker at Harvard University, Stanford University, where he speaks on Venture Financing Africa and Accelerating African Startups. Dropifi also came 3rd in 2012 Forbes Africa Magazine's Top 20 Technology Start Up Companies in Africa.
4. Alex Adjei Bram
Alex Adjei Bram is the Co-founder and General Manager of the SMSGH, a leading mobile and internet value added service (VAS) providers in Africa owned by young Ghanaian entrepreneurs. He is a Ghanaian upcoming entrepreneur who has gained global recognition in recent times. Alex read chemistry at KNUST. The firm is growing by leaps and bounds. It has run on the back of its three major platforms/apps; MYtxtBOX, Jumpfon, and MPower Payments which have grown its customer base to over 25 million across four African countries including Nigeria and Cameroon in West Africa and Kenya in East Africa. It has a registered representative office in the United States of America for the authentication of electronic payments. In 2013, he was featured in a United Nations General Assembly conference on promoting entrepreneurship as a means to tackle the world's most pressing problems.
5. Fred Deegbe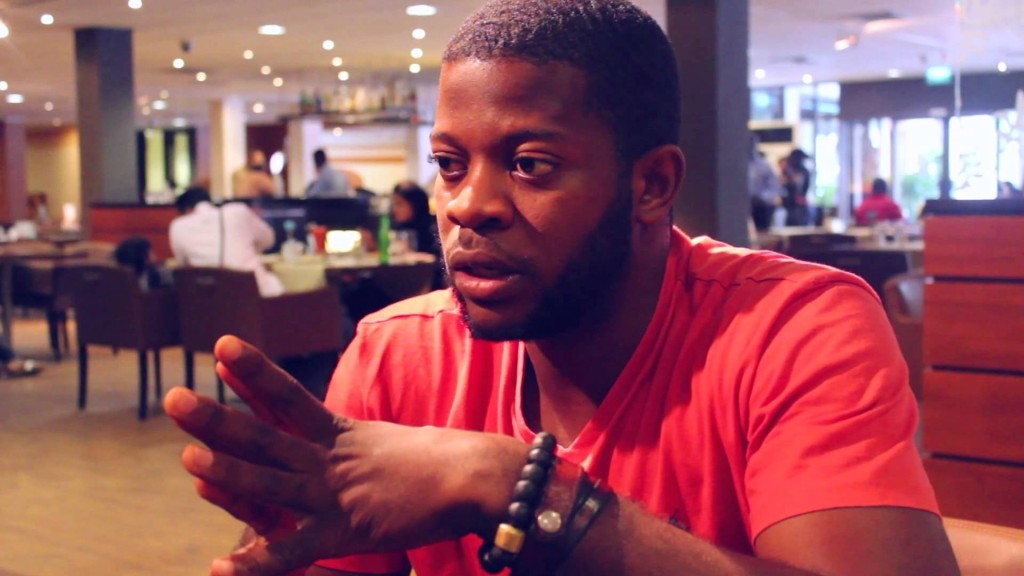 Frederick Deegbe, popularly known as the shoemaker that heels the world is a Ghanaian entrepreneur, who was formerly a banker but left the job and went into shoe design. He is the Co-founder and Chief Shoemaker of "Heel the World" shoe production and design company in Accra, Ghana. He gave the company that name because of his vision to impact not only Africa but the entire world. He was motivated by Ghana's over-dependence on foreign goods, and specifically, the local mindset that quality designer shoes cannot be produced in his home country. Fred graduated from the Asheshi University where he served as the second president of the Ashesi Student Council, and played a lead role in helping define a culture for Ashesi's student community.
Today, with his experience at Ashesi and a year after starting a shoe company, Fred is working to teach more young Africans about entrepreneurship and leadership; and Heel The World's presence is being felt all over the world. The company is providing jobs for local shoemakers, has supported other young entrepreneurs financially and is planning to set up a resource repository for would-be entrepreneurs to tap into. Heel The World also runs a small foundation that continues to work with non-profit organisations to support deprived communities in Ghana.
6. Bright Simons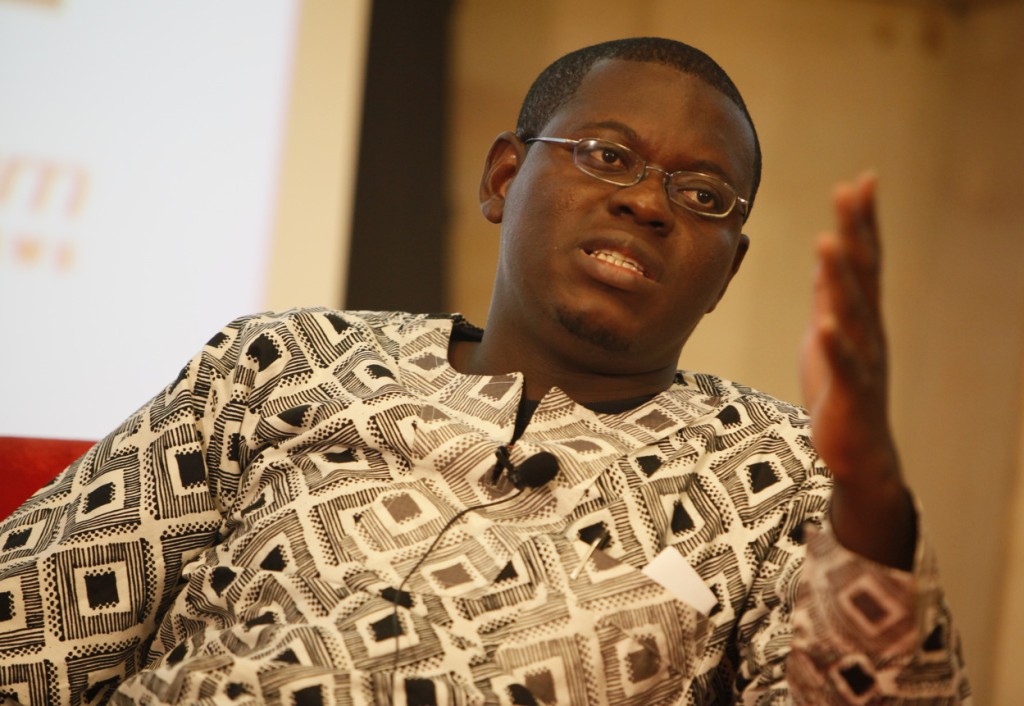 Bright Simons is a technology innovator, development activist and social entrepreneur. He is President of the mPedigree Network, a self-described 'social enterprise' noted for its work to expose makers and distributors of counterfeit medicines, and for creating a software program called Goldkeys that enables the verification of certain products in some countries.
mPedigree is simply a system that empowers consumers to instantly verify with a free text message whether their medicines are safe and not counterfeit. Before that, he was Director of Research at the IMANI Centre for Policy and Education in Ghana, where he helped steer the organization's award winning research activities. Bright is a Member of the World Economic Forum's Network of Global Agenda Councils and Technology Pioneers communities.
7. Derrydean Adzie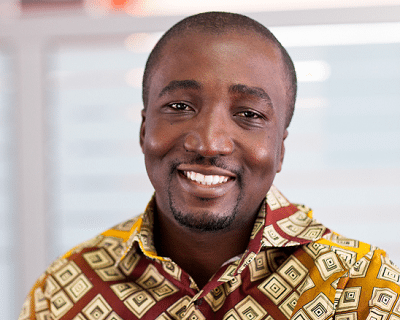 Derrydean Adzie is a Ghanaian businessman, CEO and co-founder of DreamOval with three of his school mates in April 2007 after completing Ashesi University in December 2006. DreamOval is an establishment that develops internet and mobile software solutions and provides a payment platform for banks and telecom providers. He holds a Bachelor of Science Degree in Computer science and is directly responsible for charting and seeing to the implementation of DreamOval's corporate strategy.
In an article published for Guardian of UK, he was described as not the poster child you would expect to see for Africa but a part of Africa's emerging class of young entrepreneurs who are presenting a serious challenge to Western ideas of African economic development. He  was awarded the 2011 Young Entrepreneur of the Year at the Youth Excellence Awards.
8. Israella Kafui Mansu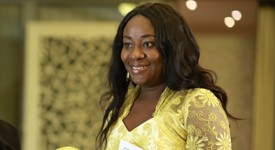 Israella Kafui Mansu is a reputed female entrepreneur in Ghana, the founder and CEO of Mansuki Ghana Ltd. As an unemployed graduate, she found solutions to the developmental challenges she identified in her community. Israella researches, designs, develop, produce and commercialize quality handcrafted and natural hair and body care products for local and international sales.
She creates employment and trains less privileged rural women and unskilled youths, teaching them technical skills for making soaps, body cream, hair pomade, as well as packaging, marketing and other basic entrepreneurial skills. She has received 2 Ghanaian and 2 international business awards in South Africa and Sweden. She was celebrated as an 'Apostle of the new economy' by Springboard, Legacy and Legacy, Ghana. Her business is growing and has potentials of becoming something to reckon with both in Ghana and in the global market.
9. Tonyi Senayah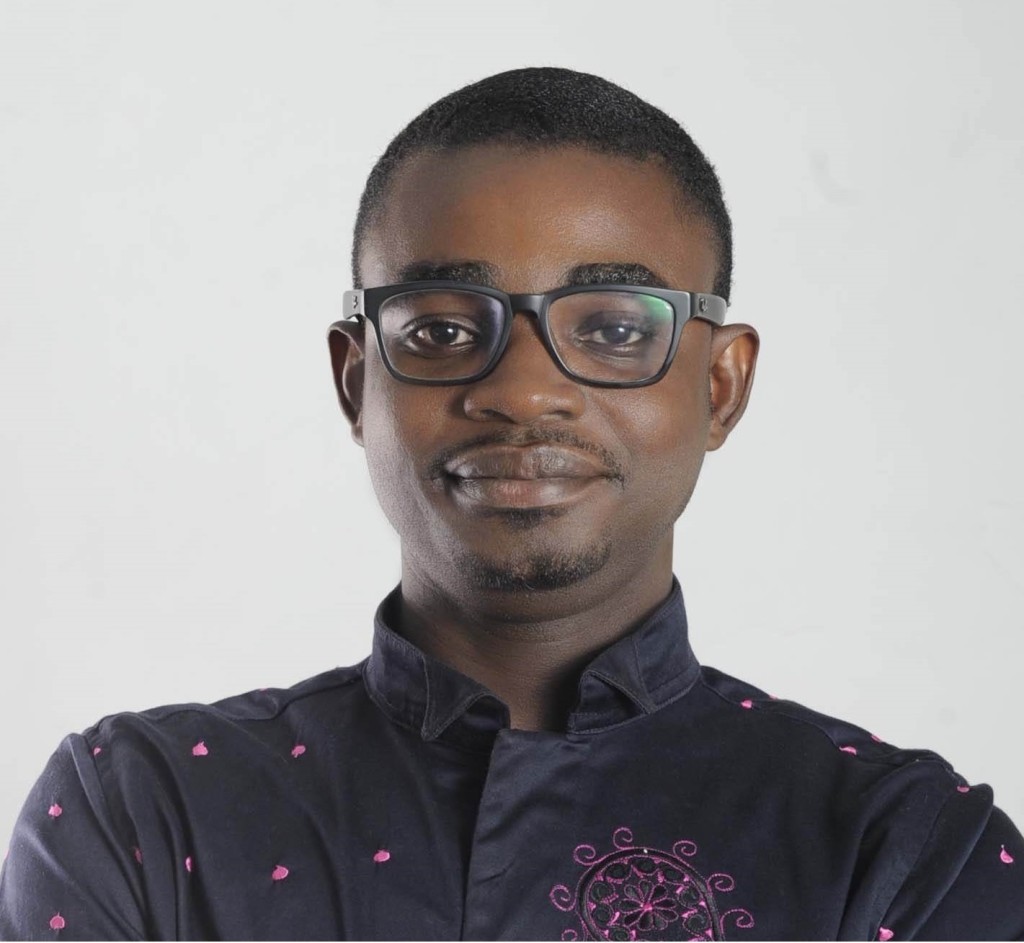 Tonyi Senaya, a young entrepreneur in Kumasi, is the CEO of Horseman Shoes, a manufacturing company that makes quality and fashionable leather foot wears in Ghana. He founded Horseman Shoes in 2010 and the company quickly took off. His goal is to lead Horseman Shoes in becoming Africa's largest footwear manufacturer. His company produces a popular variety of footwear all made in Africa. Senayah has a bachelor's degree from the University of Ghana, where he was also a student leader. In 2009, he noticed a demand for high-quality shoes and knew of a lot of young and skillful shoe makers who were looking for work. He put the two elements together and started his shoe making business from the ground up, first buying from local manufacturers, then establishing his own workshop.
Senayah says that the key to success is overcoming the fear of failure. "You have to be something extraordinary to be successful here in Africa," he says. The next step for Horseman Shoes is the international market and the logistics are currently being prepared.  In 2011, Senayah was named young entrepreneur of the year at the Global Professional Achievers Award in Accra. Senayah and his shoe manufacturer were also given the Outstanding Product Quality award from African Leadership Awards, 2013.
10. Bernard Kelvin Clive
Bernard Kelvin Clive is a lifestyle Entrepreneur, Personal Branding Coach, Brand Strategist at BKC Consulting with over 10 years of experience in digital publishing. He has offered consulting services to hundreds of writers, poets, authors locally and internationally to self-publish their books. He hosts the number #1 ranked Business & Career podcast in Ghana and Botswana on iTunes.
He has a passion for inspiring and empowering people to live their dreams and enjoy life, no matter what their age or background may be.