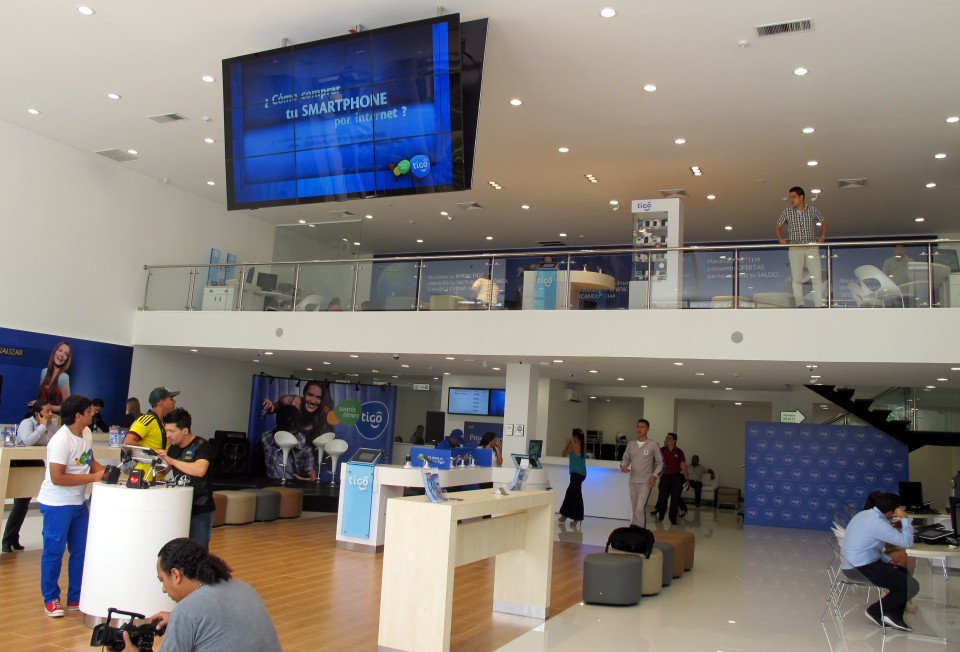 Tigo Ghana is the best mobile financial services provider when it comes to internet services, APN settings, and configurations. This giant mobile service provider has been at the forefront in West Africa to change peoples perceptions in the right ways and encourage them to discover what it is like to surf and enjoy the best services with the internet. Tigo Ghana has won several notable awards for products and deployment because of their state of the art modern equipment and a team of professional experts.
Tigo Ghana Internet Bundle
You can always enjoy longer hours of browsing without the common worries that your internet is running out, thanks to the presence of daily unlimited packages that will always serve you to your full capacity until you finish doing what you intended to do at your own time and pace. Tigo offers 24-hour internet packages from the time of your subscription and you will utilize this time very well without the common pressures of rushing your work.
It is a great way for student's conducting online research or school assignments. Instead of wasting a full day in the library, it's time to enjoy this great services. It is very accommodating for employers as they search for data that will be greatly useful for their companies. This service provider gives you the best internet services and there are no occasional losses of data connections because their services are the best. The system has been modernized and improved to offer better and faster internet connections without any failures and poor access to data online.
Unlimited packages- daily, weekly and monthly
Tigo Ghana has weekly unlimited packages that provide users with full seven days of internet connections. They run for the entire week and throughout this period, you get more than enough. This is just how to enjoy internet surfing and instead of daily visits to the cyber, this one saves a lot of money on your side as you work depending on your own free time any time of the day. These weekly bundles include:
25MB for 1 Gh¢,
120MB for 3Gh¢,
400MB for 5Gh¢,
750MB for 10Gh¢ for 15 days,
1.2GB for 15Gh¢ for 30 days.
Monthly Bundles – The monthly unlimited packages is a full 30 days internet provision, for all this entire time, you just forget about occasional subscriptions and focus on your activity with ease desiring to give the best approach to your assignments, research, data searching or knowledge pursuit. Here you do not have to worry about low bundles that will cause you to hang in on your progress. The monthly bundles include:
250MB for 5gh¢.
500MB for 10gh¢.
800MB for 15gh¢.
3GB for 30gh¢.
6.5GB for 60gh¢.
9GB for 75gh¢ all these data bundles valid for 30 days.
Internet bundle codes
The Tigo bundle activation code for any of these packages is *500# and the Tigo internet bundle code of checking your data balance is as simple as dialing *504#.
You can also text 'day' to 2065 to subscribe to the Tigo daily plan or send message 'day' to 2065 at a cost of GHC1.99 to unsubscribe.
For your weekly bundles, text 'week' to 2060. If you need to unsubscribe, you send a short message 'week' to 2040 at a cost of GHC9.99.
For monthly plans, text 'month' to 2060. Also, text 'month' to 2040  to unsubscribe.
Faster APN settings
APN settings are very important as they help you in enjoying these services. If you are wondering how to connect your phone to the best internet settings, it's time to bury your worries. Tigo Ghana Internet Settings is very easy to set up by simply taking the following steps;

• Send an SMS to Tigo.

• They will review the SMS and send you an instant message with the configuration settings

• Immediately you get the settings, it's time to update your browser and enjoy the services
The general setting for all Android phones is:
Homepage: www.tigo.com.gh
Tigo I.P: 010.004.001.007
Tigo Port: 8080
ID: (fix nothing)
Password: (fix nothing)
Tigo APN: web.tigo.com.gh
NB: For most Android devices, simply put (web.tigo.com.gh) at the APN section.

Tigo ensures that every customer is well served and that they are in a position to enjoy faster internet connections. Once you send the message, you will receive a confirmation and then everything is sorted. This is a free service and is without any charge at all.
 See Also: Airtel Ghana Internet Bundle, Codes, Settings, How to Check Your Number
Internet configurations
Tigo is the way to go as it offers what you have been looking for. You realize this by delving into the service and giving it a good try and you will always stick with us. While in Ghana using Tigo, you can always contact their customer care line in case you want to get some clarifications about the internet, APN or its configurations. The company has a 24-hour customer care line and great employees who alternate in order to cover a 24-hour period. It's time to go the Tigo way and get the best internet/APN settings and configurations.
To Check your Mobile Tigo Number
Just dial *841# to check your Tigo network mobile number. You can also call on the Tigo customer service by dialing 100 toll free. After calling the customer care, you can then ask customer service representative what your number is.