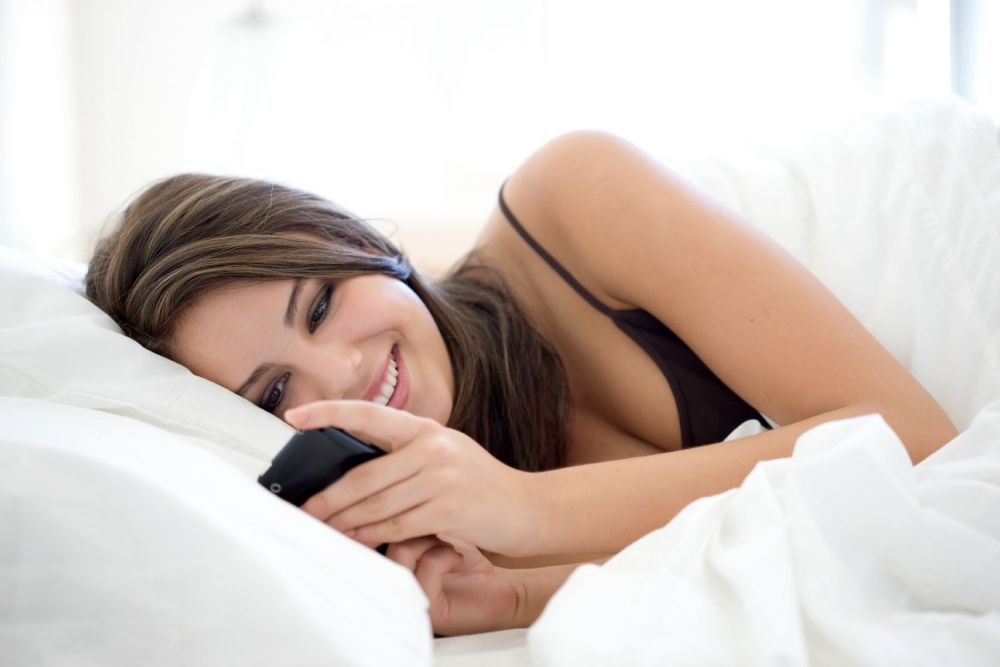 A sweet text message has a lasting impression on the heart, it make one to feel loved and that is such an awesome feeling. Sometimes you see people giggling on their own and you wonder what is amusing them, probably they have gotten a sweet text message from someone so dear to them and they can't help but get excited. Sweet text messages are not just like every other kind of messages, there is something that it contains that actually makes it sweet. Here are some good examples of sweet text messages that will interest you.
Sweet Text Messages To Send To Your Girlfriend
1. You are my star on a dark night, you are my hope when all is bleak, if it wasn't for you, I'd never be me!
2. My life is a jigsaw puzzle and you're my missing piece.
3. You bring sunshine into my life! You aren't the sun, but you're just as hot.
4. I can't wait to be with you again. Loves and hugs.
5. They say love gives you wings but is that why I'm in seventh heaven?
6. Waiting for you at home, come back soon. I miss you.
7. When I close my eyes, I see you. When I open my eyes, I see you. There is nothing I can do without thinking of you.
8. To have you as my girl is my honor. Be with me always!
9. They say love hurts, but I'm ready to take that risk, if I'm going to be with you.
10. I would climb a thousand mountains to see you smile.
11. The world can cry foul by seeing you with me, but everything is fair in love and war.
12. You are the one for me.
13. A date is a formality I need to complete, before I can tell you how much I love you!
14. Our marriage officially binds us together. Love you.
15. I can't live without you.
16. Thank you for supporting me today. If it wasn't for you, I'd be lost.
17. When words aren't enough to tell you how great you've been, remind me to come and kiss you.
18. Loving you is like breathing. I can't stop and it's necessary for my survival.
19. You + me = Happiness forever.
20. I love yo_. All I need is 'U'
21. If I was your bed, you'd sleep on top of me!
22. If I could hold you close again, I'd never let you go.
23. There are three steps to complete happiness: 1) You 2) Me 3) our hearts for eternity.
24. You are IN my mind every second of the day. But if you want, you can be IN my house right now.
25. If you see a shooting star, close your eyes and make a wish. It worked for me, I wished for you!
26. If loving you was against the law and kissing you was a crime, I'd happily spend my life in prison doing time.
27. I will love you for the rest of MY life.
28. It took me years to find perfection; I'm never going to let you go!
29.I'll love you like no other. Be with me always!
30. People come and go, but you and I will stay together, forever.
31. On this special day of your life, I want to tell you how much I love you. Happy birthday, baby!
32. If I was a planet and you my moon, I'd stop spinning just by looking at you.
33. My world has no meaning without you.
34. You are the reason for my smile.
35. Words aren't enough to tell you how wonderful you are. I love you.
36. You make my heart melt!
37. Every minute I spend away from you is a minute I waste.
38. To stay away from you is something I can't do. Come home soon.
39. I will miss you while you're gone and will wait for you to get back.
40. Just wanted you to know that someone is thinking of you!
41. If it were up to me to rearrange the alphabets, I would keep U & I together.
42. I tried but I can't stop thinking about you!
43. I'd like to wake up next to you every morning!
44. You take my breath away.
45. My life is perfect, but it's because I am with you.
46. My love for you is never ending!
47. You complete me.
48. I could attempt to live without you. But I would fail miserably.
49. Life is beautiful because of you.
50. For you I may be just one person, but for me you are the world.
51. My world is a happier place because of you.
52. We are a perfect match. I love you.
53. Life has never been better, thanks to you, sweetheart!
54. I miss you, we should get together soon!
55. If I had to, I would wait for an eternity to be with you.
56. I will love you forever and always.
57. For the last 24 hrs, 1440 minutes, 86400 seconds, I've missed you.
58. I'm the luckiest man in the world to have you as my girl!
59. You have my heart, keep it safe.
60. I'm never going to let you go.
61. I've been thinking about you.
62. Every minute spent with you is a minute well spent.
63. If I'm the reason for your smile, you'll never get a reason to frown.
64. I love you, I miss you and I can't wait to see you today!
65. You are my number 1!
66. Every time I see you, I love you more than before.
67. You take my breath away.
68. I hope you have a good night. Kisses and hugs!
69. When you are with me, the world feels right.
70. I want to cuddle up with you. Get home soon!
71. I can never be wrong, because loving you feels so right!
72. I miss you; I want to be near you again!
73. When I have you, I have everything I need.
Good Morning Sweet
 

Text Messages

74. Wakeup & Wink those Teeny Weeny Eyes. Stretch those Inzy Winzy Bones, Wear that Jolly Winning smile & tell yourself today is a beautiful day… Good Morning!

75. Every bad situation has something positive…Even a Clock that has stopped is correct twice a day. So have faith and face the day. Good Morning!

76. I woke up one day and thought something was missing. So I got up from my bed, grabbed my cell phone and sent you a morning greeting. Good Morning!

77. Smile! Because you have just received a text message from someone who cares. Good Morning!

78. One of the joys in life is waking up each day with the thought that somewhere, someone cares enough to send you a warm morning greeting! Good morning and enjoy the day!

79. Welcome a New Day with a Smile on your Lips and a Good Thought in your Heart.

80. Breathe.Let Go.And remind yourself that this very moment is the only one you know you have for sure. Good Morning

81. Lovely wishes 2 a Lovely Person on a Lovely Day.

82. Always ask God to give you what you deserve & not what you desire.Your desires may be few but you deserve a lot. Have a Great Day!

83. Smile can open a heart faster than a key can open a door..So brighten the world with your smiles. Good Morning!

84. God gives us dreams at night so that we can turn them into reality during the day. Good Morning and have a successful day.

85. Did you feel a little warm in the morning? I sent you a couple of hugs in my thoughts! Good Morning my Sweet!

86. Go confidently in the direction of your dreams.Live the life you have imagined.Have a Good Morning and a Great Day!

87. New day, new blessing. Don't let yesterday's failures ruin the beauty of today, because each day has its own promise of love, joy, forgiveness….. Good Morning…

88. All mornings are like Paintings: You need a little inspiration to get going, the outline of a smile on your face and a message from someone who cares to color your day. Good Morning.

89. As you wake up today, ask yourself what you would be, and then go out and do what you have to do. Have a Great Morning!

90. Not everything is meant to be, but everything is worth a try."Good Morning and a Great Day!

91. It takes only a moment to be kind, but the result can last a lifetime. Thanks for your many acts of kindness…Good Morning to You!
Long Sweet Text Messages
92. My darling to me you belong,
You're the lyrics to my love song,
You have added meaning to my existence,
Can't imagine living without you for an instance.
I love you immensely, so please stay with me,
In the warmth of your embrace is where I wish to be.
93. It's not something that can be measured,
Love is a message that is read.
Open your heart and close your eyes.
And let my smile flow through your mind
94. Love is what I felt when our eyes met,
That is a day that I can never forget
Slowly and steadily you took my breath away,
Now in my heart you will forever stay!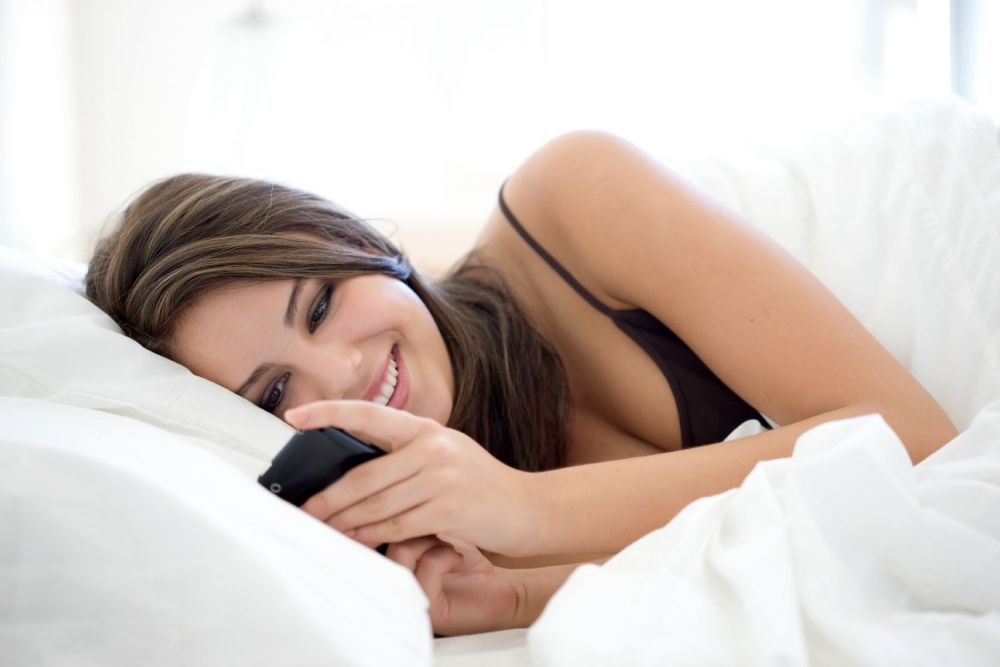 95. I feel safe from all problems when we embrace.
You alone are my passion, my desire,
To spend my life with you is the dream I aspire,
If I had one wish, it would be to make you mine,
And for the rest of my life experience your love divine.
96. I hope that I'll always get to be with you,
Everyday the magic of your love gets anew.
You are a lasting treasure,
You fill my heart with immense pleasure.
I no longer have to wander; no longer have to roam,
Coz in you I've found a firm shelter where I feel home.
97. Each time we embrace,
My heart beat begins to race.
I love to be close to you,
When I'm in your arms my whole world feels new.
I love it when your lips meet mine,
It's an unexplained feeling; it's divine.
It's a crazy feeling but it is true,
I only want to be with you.
98. Times have not been great, but together we came so far.
Through the darkest night, you have been my brightest star.
Your love has made me blind and you alone I see.
In this barren life of mine, you are the most fragrant flower!
99. Every day I think of you
Cause you make my life worthwhile.
You're gracious, loving words so true,
I think of with a sweet smile.
100. Can't think much when I read through this book,
All that is in my mind is your sweet smiling look.
I want to see you more, even if it means just for a while,
because I was smitten the first time by your gentle loving smile.
101. I'm out playing the game on field, but my mind is still on you,
Hoping that you like me and are thinking about me too.
Even though I'll lose this game all I wanna win is your heart,
I hope I can start this life with you from the start
102. I have sent you a message on Facebook,
I have written your name all over my text book.
I could write on you an entire e book,
To tell you how much I really love you!
103. You are the reason why I sing,
Each time I think of you the love bell rings.
You have filled my life with music,
You've left me spell bound with your magic.
All I want is to be in your arms,
Spend my life discovering your charms.
104. Because I know, we'll tide over this bitter cup,
We will not have bad times forever,
And our good times are a real treasure,
What we share is real love & it's very hard to find,
Because you're very special, you're one of a kind.
105. Don't fret my love, we will make it through,
Tough times will pass away as long as I have you.
Though things may seem hard and circumstances tougher,
I have your heart and I will love you forever.
106. You are my greatest prize,
You make my spirit rise,
I do not have any regrets,
You are the reason, I can bet,
No matter what I lost, I know I've the greatest gain,
You are my protection from sorrow & pain.
107. Without you the parties don't feel the same.
Without you I don't have an identity or name.
I would rather cease to live than live without you,
There is a promise in your eyes that you love me too.
No matter the hurdles or the problems ahead,
Together we'll make it through and spread love instead.
108. Love means to smile when you're awake,
Love is to give more than you take.
It means to live for your lover's sake.
To always stand by them no matter the stakes.
109. Though my alarm wakes me up in the morning,
The one I wake up for is you.
Though food fills my stomach and water quenches my thirst,
The one that fills me up is you.
And still when life is being so good to me and words I utter so few,
The only words my heart wants to convey is: I truly love you!
110. Is there anything in this world that I will hide from you?
In dark times I will smile for you.
For you my heart beats and my feeling is pure.
Ask just once and I could die for you!
111. Saw you in a class and that is when I fell for you,
The lecture was on, my heart rang a bell for you.
I hope I can teach you about love just like the teacher teaches history,
Don't try to understand what I mean, because love is a mystery!
112. First day of college, is when my eyes met yours, staring at you in the canteen my lips missed the straws.
I could look at you all day, I need you more,I want to make you mine and my heart is sure.
113. I'm thinking about us and how we will look together at the prom night, how it would feel when I hold you close by the moon light.
I want to dance with you, I want to tell you good things,
I want to be your hero and be your everything.
114. I'm eating a doughnut in our college canteen, but this can't be sweeter than your lips have ever been.
I love you so much, I hope that you stay.
I will stand by you no matter what comes our way.
115. All I need is to be with you,
You have taught me to love anew,
You have healed my heart & warmed my soul,
With you I'm not lonely, I feel whole.
Your presence always makes me smile,
You're a blessing & you make my living worth-while.
116. I think about you a lot, you're driving me crazy,
When you are not with me everything seems hazy,
I'm lost in day-dreams all centered round you,
The thought of loosing you makes me so blue.
You're vital for my existence & I want you to know,
That if you leave me I'll have nowhere to go.
117. You have brought me warmth and serenity, through the coldest day.
I cannot fathom life, if far from me you would stay.
Life is not a bed of roses, but you have brought me love untold.
We'll stand by each other no matter what & watch our love unfold.
118. If I could write about you, the world wouldn't be able to hold so many books.
If I could continue dreaming about you, there wouldn't be enough sleepy nights.
If I could start to talk about you, there would not be enough words.
So all I want to say you is a simple, unpretentious, pure "I Love You"
119. Yeah we fight, and cry sometimes too.
Yes we disagree and it hurt a lot…its true.
But stay strong my love, you are my angel from above.
I have always and will always love and watch over you!
120. As happy as a child feels to see a rainbow,
As enchanting as it is to see fire-flies glow,
As blissful as it is to play in the snow,
Is the feeling I get by the love to me you show.
Your love is captivating & you ought to know,
That in return I love you even more.
121. You are sweet, kind & gentle,
You are innocent like an angel.
You are a priceless gem that I've found,
My face lights up when you're around.
You have filled the emptiness & made me whole,
You have truly become an eternal part of my soul.
122. Your love is magical; it has left me spell-bound,
I just go crazy whenever you're around.
I feel wanted & I'm never lonely,
just knowing that your love belongs to me.
You are the answer to my prayers from above,
Together we'll live dreams of endless love.
123. With every wave that lapses the shore,
My love for you grow some more.
I just need you more & more.
I feel I've met you a thousand years ago,
You're an inseparable part of my life,
If you leave me it would kill me like the stab of a knife.
124. An example of love if I were to give,
Like Lord Jesus, no other man ever lived.
Died on a cross to save humanity,
Never to be repeated in all humanity.
125. Music isn't melodious or groovy,
Beautiful pictures loose their beauty.
Is it just me or do you feel it too?
Nothing seems to hold my attention without YOU!
126. You really are a wonder,
You brighten up my life like lightening,
You enchant me like thunder,
You are my miracle,
You make my joy reach its pinnacle,
You alone are my true love.
Warm, loving & gentle as a dove.
127. My love for you will never cease,
You are the one I strive to please,
When life is tough, when it's hard to survive,
You make me smile & help me revive.
To love me forever is why you were sent,
I'll keep loving you till my life is spent.
128. Words feel so inadequate to describe my heart feels.
You've overpowered my mind, just like an assassins steal.
I feel helpless some times; my words feel so few,
All I want from now to ever is to stay and love YOU!
129. I've waited so many years to find true love,
Something gentle & pure as a dove,
And baby when I looked into your eyes.
I just felt I'd been lifted to paradise,
I knew that you are the one from the start,
And that's why my love I give you my heart.
sms messages, original text, romantic lovers, original love messages.
Original romantic messages
130. Love is to fight and then make amends,
Your lover's faults to ignore not lament.
Trust and truth go hand in hand,
For those who wear the wedding band.
131. Love calls for a lot of love and caring,
All pleasures and problems always sharing.
When there is no room for compromise,
Love calls for absolute sacrifice.
132. I need your love each day,
To be my guiding light alone the way.
I can't figure out my life without you,
If you leave me my world will be blue.
I want you with me because you have stolen my heart,
And now from you I can never stay apart.
133. My love for you is as deep as the sea,
With you, forever I wish to be.
You have soothed my heart & made me whole,
You're a precious gem with a beautiful soul.
I thank you because you have helped me love once again,
And I promise you, our love will never end.