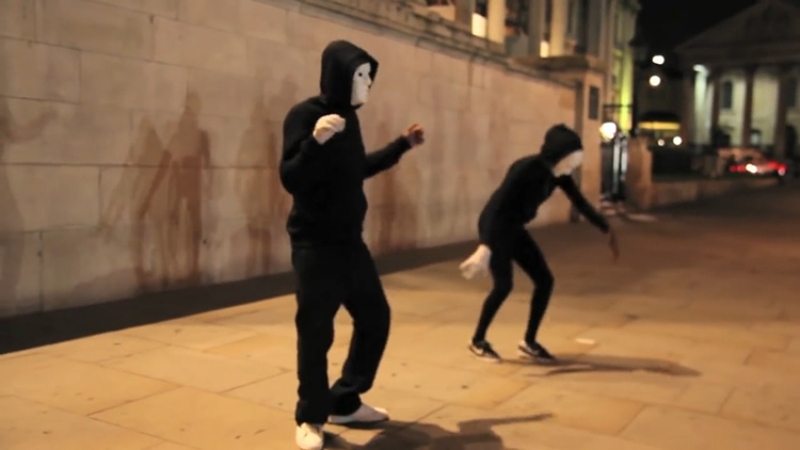 Azonto songs are very unique. The dance itself is a popular African step that originated in the Republic of Ghana. The origin of the Azonto dance has been traced to a traditional Ghana dance known as Kpalongo. The Azonto Dance is a contemporary dance that has grown from just a mere high school dance to a very popular dance in every dance floor both in Ghana and beyond. The pattern is that of hand movement mimicking everyday activities or certain funny gestures.
In this article, we'll be looking at the most popular Azonto songs that puts Azonto dance on the map.
10 Most Popular Azonto Songs Ever
1. FUSE ODG FEAT TIFFANY – AZONTO 
After the release of this video, it started making waves almost immediately in the UK because it was made in English. The video production is excellent which was a huge factor in why it went viral the way it did.
2. SARKODIE FEAT E.L – YOU GO KILL ME 
Officially released in 2011, 'You Go Kill Me' tells the story of a young man trying to win the heart of a lady. Also featured in the song is Azonto dance steps. Truth is, even without the emergence of the Azonto dance, this song would have still made waves. A combination of two great musicians, Sarkodie and E.L, resulted to this great music. Of a truth, Sarkodie never disappoints.
3. KECHE – SOKODE 
One of Ghana's best Azonto dance song, 'Sokode' has come to stay in the country. Sokode is originally the name of a town in Ghana but has now turned music title and people ain't getting enough of it. The song features wonderful Azonto dance steps and a wonderful beat that sends the body moving.
4. SARKODIE FEAT E.L – DANGEROUS 
'Dangerous' by Sarkodie is one song that will ever remain memorable in the minds of Ghanaian music lovers. From its lyrics to its beat, Sarkodie really gave out his best for the listening pleasure of his fans. This song is very easy to dance to. It also boasts a very nice graphics that appeals to the eyes. Learning how to dance azonto? This song is very good for starters.
5.  BUK BAK – KOLOM 
'Kolom' is a very nice song, despite the fact that azonto has been before its release. Released in 2012 by Buk Bak, this song can force anyone to learn Azonto dance steps. It features very nice beat that still makes dancing very easy. A look at the video shows a group of young men trying their best to woo the love of a young woman. Do you want to know if they succeeded? Watch the video yourself.
6. GURU – LAPAZ TOYOTA
Guru a.k.a Che Chede De is one of Ghana's renowned rappers. He is known for his flawless lyrical content and classical beats. The 4:37-minutes song was released in 2011 and has continued to be relevant even in this day and age. In the music, he is seen flaunting a second hand Toyota to impress women. Lapaz Toyota is one hit jam that is easy to dance and rap. The music was produced by Accra-born sound engineer, rapper, entrepreneur, and sound engineer, Albert Ayeh-Hanson (also known as Ball J).
7. EDUWOJI FEAT STAY J – YENKO NKOAA
'Yenko Nkoaa' is a beautiful piece of song from artist Eduwoji's album of the same title released on August 30, 2016. It was released by the Ghanaian-based label, Sound Lion Records, which also has representatives in Europe and the United States. Other songs that make up the album include: I Don't Car, Akyea Leg, and Temptation.
See Also: Here's How To Keep Track of Latest Hit Songs on Ghana Motion
Eduwoji, as many believed, did justice to the song and this explains why it's so difficult to resist dancing azonto or the beat of this song. Also, the presence of Ghanaian hip-hop artist, Stay Jay, is believed to have given the song a boost since he's a successful musician and one of Ghana's finest artists.
8. GASMILLA – ABOODATOI
9. E.L – OBUU MO 
'Obuu Mo' is a smash hit single by E.L. The official video of the song was released on December 8, 2011, and features cameos by Paa Nii and the famous Bentley Taxi.
10. DONAE'O FEAT SARKODIE – MOVE TO THE GYAL DEM
Donae' O's hit has been described as a party banger and one of the coolest singles the Ghanaian music industry has ever produced. Its lyrics are classic and carry a strong message for music lovers.  Above all, it is recommended for Azonto lovers. It is one of Ghana's favorite Azonto songs.