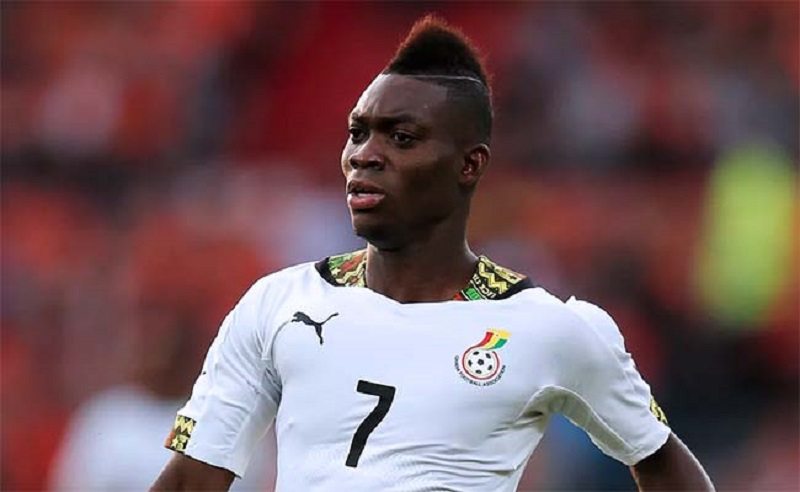 Christian Atsu is a professional Ghanaian footballer who plays as a right winger, left winger, and attacking midfielder. He currently plays for Newcastle United and the Ghana national team. While you already know a lot about the international player, there are a lot more that are not very much known about him.
Here are some of the lesser-known facts about Christian Astu:
1. Christian is One of Ten Siblings
He was born Christian Atsu Twasam on 10th January 1992 to Mr. and Mrs. Emmanuel Twasam in the coastal town of Ada Foah, Ghana. Being one of his parents' ten children (six boys and four girls), Christian had no option but to work from a young age to help provide for his family. He mainly helped his mother in selling kenkey at the local markets, as well as farming in his neighborhood.
2. He Was Born A Twin
It was not known to many that Christian Atsu was born a twin until the Ghanaian footballer showed off his very much identical twin sister, Atsupey via his Instagram page.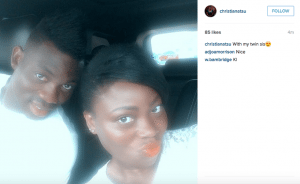 3. Abedi and Messi are His Models
Growing up back in Ghana, Atsu had always looked up the legendary Ghanaian footballer, Abedi Pele as his role model in the field. In addition, Christian once revealed that he regards Barcelona star Lionel Messi as the greatest footballer whom he has always admired.
4. Atsu's Early Football Career
Christian Atsu started his football career at the Feyenoord Fetteh Academy in Ghana; that was after he was spotted while playing for his school. He subsequently earned a contract with FC Porto in 2009 but was soon loaned to Portuguese side Rio Ave for the 2011/2012 season.
In 27 appearances he scored 6 goals and at the end of the season, he was named Rio Ave's Player of The Season. A great accomplishment that helped him land a spot in the Ghana national team in 2013.
5. National Team Career
Atsu has represented Ghana at the 2014 FIFA World Cup and two Africa Cup of Nations tournaments. He won his first senior cap for Ghana on 1 June 2012 against Lesotho, scoring in the process.
The 25-year-old midfielder also helped the team finish as runners-up at the 2015 Africa Cup of Nations, in which he also won Player of the Tournament and Goal of the Tournament. He as well played prominent roles in the 2017 AFCON; helping Ghana reach the semi-finals.
6. Once Nicknamed "Ghanaian Messi"
Following Atsu's display of excellent dribbling skills at the Ghana vs Malawi AFCON qualifier match on 8th September 2012, he was nicknamed "The Ghanaian Messi". But the humble player reacted to the praises saying:
"Messi is my idol. There's no Ghanaian Messi. There is no other Messi in this world. I can never play even one percent of what Messi is doing. It's impossible," he told BBC Sport.
7. Christian Atsu's Loan Spells at Chelsea
Christian Atsu joined Chelsea FC in 2013, for a transfer fee of £3.5 million ($4.5m, 4m euros) in 2013 from Portuguese giants Porto. He however never played for the club as he has since been sent on loan to Vitesse, Everton, Bournemouth, Malaga, and finally to Newcastle in the 2016/2017 season.
His stay at Bournemouth and Malaga were, however, bedeviled by series of frustrating injuries which were major setbacks to his career. He, nevertheless, worked hard to overcome the challenges at Newcastle United.
8. Permanent Move to Newcastle
Newcastle United on Wednesday, 24th May 2017, announced the completion of a four-year permanent deal with Christian Atsu for a reported fee of £6.2 million.
It is apparent that the Ghanaian footballer's outstanding performances at Newcastle which helped the club regain its Premier League status inspired the management to hand him the permanent move from The Blues. The 25-year-old who spent last season on loan at St. James' Park, made 32 league appearances and scored five goals as Rafael Benítez's side lifted the Sky Bet Championship title.
Describing Atsu as a good player, Newcastle's Manager Benítez expressed the club's happiness over Atsu's permanent transfer signing. According to him, Christian Atsu has shown that he's a good professional and someone who is very keen to learn and improve. He also said that the Ghanaian player has been a key part of the club's promotion campaign.
Atsu's transfer to Newcastle is expected to take effect from 1st July 2017.
9. Christian Atsu's Family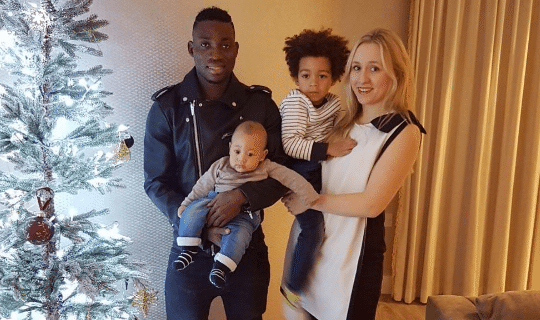 Although not known to a lot of people, Christian Atsu has a very lovely and beautiful family. The Ghanaian international met Marie-Claire, a Hamburg make-up artist during his loan spell at Rio Ave back in 2011. They got married in 2012 and the marriage has since been blessed with two cute sons.
10. Atsu and Charity
Atsu's wife has always emphasized his husband's love for humanitarian services. Among other things, Atsu sometimes organizes Newcastle kits which are sent to orphanage establishments in the African country. The footballer once commented on the assistance he offers to school children in his country. He said:
"Thanks to the work of charity, these children go to school and have clean water and food. I am very happy to help because I know they really need me in this kind of situation. I want to help them and also to inspire them. I want to make them smile. They are always excited to see me."