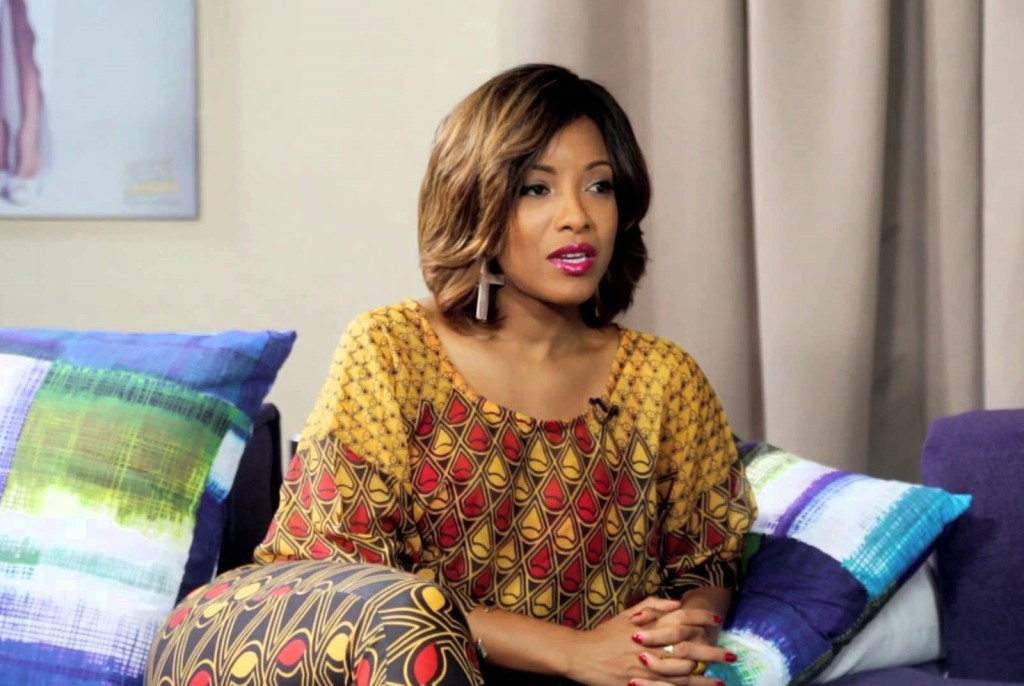 Joselyn Dumas is a household name in the Ghanaian entertainment industry but a lot of Ghanaians could hardly tell a few things about this wave-making celebrity. Almost all of us know that she is a popular Ghanaian actress and Television personality with formidable curves and alluring beauty. But, what's more?
Get to know more about Joselyn Dumas, here are her story and other interesting facts you probably don't know about her.
Joselyn Dumas Biography
Did you know Joselyn was raised by a single parent? Well, she was. She was born Joselyn Canfor Dumas in Ghana on 31st August 1980. Joselyn spent her early childhood in Accra, Ghana and had her basic education at Morning Star School.
Joselyn Dumas was single-handedly raised by her mother who she so much adores, talks about often and expresses endless gratitude to for contributing so much to what she is today. On the other hand, she doesn't like talking about her father. According to her, there was no relationship between her and her father. Her mom's name is Bridget while that of her Dad who is now with another woman is undisclosed.
You probably haven't heard that the dame is a lawyer by profession huh? Anyway, after her basic education, Joselyn Dumas was enrolled at the Archbishop Porter Girls High School where she greatly developed her entertainment talent and skills. After high school, she proceeded to the United States where she studied for 8 years and earned a Degree in Administrative Law. Dumas was practicing paralegal until she relocated to Ghana.
Her Rise To Fame
Do you know who introduced Joselyn to the media? On her return to Ghana, she was supposed to enroll for a one year study in a law school, at the end of which she'll be called to bar, but instead of that, she was drawn by her passion into media practice, abandoning law. That was around 2008 when Kofi Okyere Darko (KOD), a long-serving radio presenter and Joselyn's close family friend took her to Charterhouse. This led to her debut on Television as the host of Charter House's Rhythmz, an entertainment show which saw her interview many celebrities.
That same year, she became the co-producer of Miss Malaika, a GTV reality beauty contest which held from 2008 to 2010. She produced and hosted Rhythmz for one year before she was hand-picked by one of Ghana's biggest Television Networks to host their first talk show, The One Show, a feminine skewed talk show which tackles health, beauty, fashion, social issues, entertainment and personality interviews that aired from 2010 to 2014.
Joselyn currently hosts a new TV talk show @Home with Joselyn Dumas as well as Keeping It Real With Joselyn Dumas.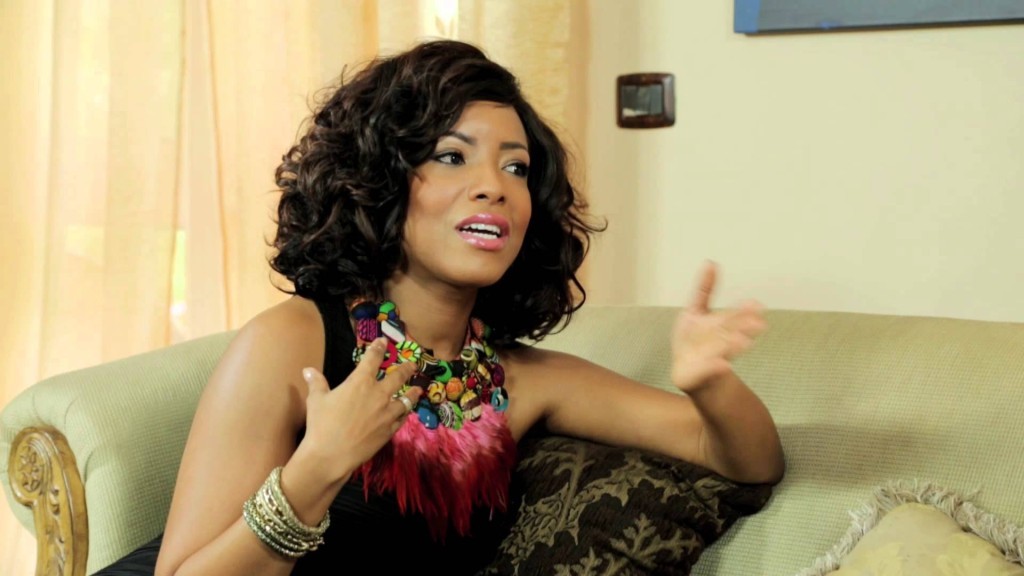 In the course of her television career, Joselyn also picked up acting. According to her, 'you have to be a good actor to be a good presenter; the two go hand in hand'. As an actress, Miss Dumas is well known in both Ghallywood and Nollywood. She has starred alongside some of Africa's finest Actors like John Dumelo, Majid Michel of Ghana and OC Ukeje of Nigeria. Some of her most prominent movies include Perfect Picture, Adams Apples, A sting in a tale, Northern Affair, The Genesis and most recently, Potato Potahto.
Joselyn Dumas is also the founder and CEO of Virgo Sun Company Limited, a production entity which under her directorship, has already co-produced its first movie Love or Something Like that, endorsed by the UNAIDS. She hopes to produce as well as invest in more television programs or series like V Republic, an edgy television series produced by Sparrow Productions with Executive Production by VirgoSun. She is also the current cover girl for Schick Magazine's Lifestyle Issue.
Relationships, Marital Life, and Daughter
Not many people know that Joselyn Dumas was once married, got divorced and also has a child. All these happened years back while she resided in the United States. Although Joselyn Dumas has not publicly explained the exact reasons why her first marriage hit the rocks, she once hinted that her young age and inexperience were some of the factors that made it not to work out.
Recounting her marital experience some years back, the beautiful actress described her past marriage as "a nice experience" which will make her more patient and tolerant when she gets married again.
Check Out: 14 Latest Shocking Ghanaian Celebrity Divorces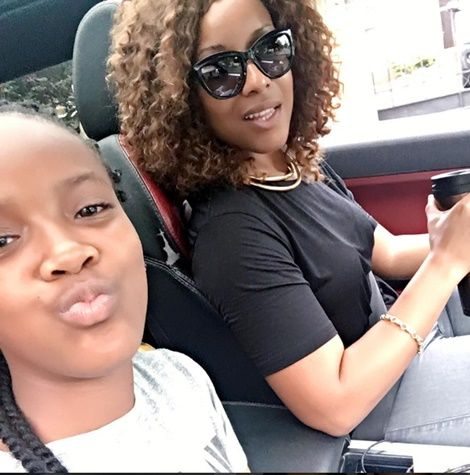 Despite the fact that Miss Dumas is good at keeping her personal life private, she doesn't hide the fact that she has a very beautiful grown-up daughter named Senia.
She recently narrated some of the ordeals of being a single mother. While speaking on her new Tv Show, Keeping It Real With Joselyn Dumas, the lady related that she lost a man whom she had interest in because she is a single mother. Since then, she decided to tell men from the start that she has a daughter before things get serious.
Joselyn Dumas' Failures and Other Facts
Currently an ace media personality, as well as one of the most respected and admired single Ghanaian celebrities, one may think Joselyn Dumas never had her tough days and setbacks. This is absolutely not so. The actress once shared in an interview how failure during the days of humble beginning made her work harder.
According to her, she woke up one morning only to be faced with a Newspaper story on the back cover page with her picture and title reading: "Joselyn Dumas is not Cut for this Job". She learned from the details that she has been dropped by the production company she was working for. The story came with a list of her numerous weaknesses which led to the dropping. She wept sore but decided to work hard and make up for the lapses, and sure, it worked out well.
Her Most Embarrassing Moment
Joselyn Dumas' most embarrassing moment as a celebrity was the day she fell on stage in Nigeria's weird entertainer, Denrele Edun's shoes. How did it happen? While being interviewed by Denrele in Channel O', the Nigerian came up with the game of "truth or dare".  Dumas was asked to divulge her life secrets, she opted for 'dare' and Denrele removed his 12-inch-heeled heavy shoes and dared Dumas to dance in them; the rest is history…Lol!
Watch the video below:
Dumas' Humanitarian Services
Joselyn believes in giving back to the society, especially when children are concerned. Her passion for philanthropic work led to the establishment of The Joselyn Canfor-Dumas Foundation (JCDF) to help address the needs of vulnerable children from all backgrounds and regions of Ghana. The JCD foundation is currently undertaking a project with a focus on Autism. She celebrated her 34th birthday in 2014 with autistic children at the Autism Awareness Care and Training Centre in Kokomlemle, Ghana.
Awards and Recognitions
Joselyn Dumas has received a number of accolades and nominations for her hard work and contribution to her chosen field. She won 2010/2011 TV Personality of the Year and was judged the hottest Ghanaian celebrity in 2012 by 4syte TV. She also won the 2012 Global Radio and TV Personality nod for Best Female Entertainment Show Host of the Year with The One Show on Viasat1, the Best Supporting Actress for her role in Northern Affair at the 2013 Ghana Movie Awards, among others.
Her Body Measurements
It has been circulating for a while now that Joselyn Dumas got her hips enlarged. This rumor thrived when her previous pictures were compared to recent ones. However, most of her fans believe she is too honorable to do such a thing and the claims remain unfounded.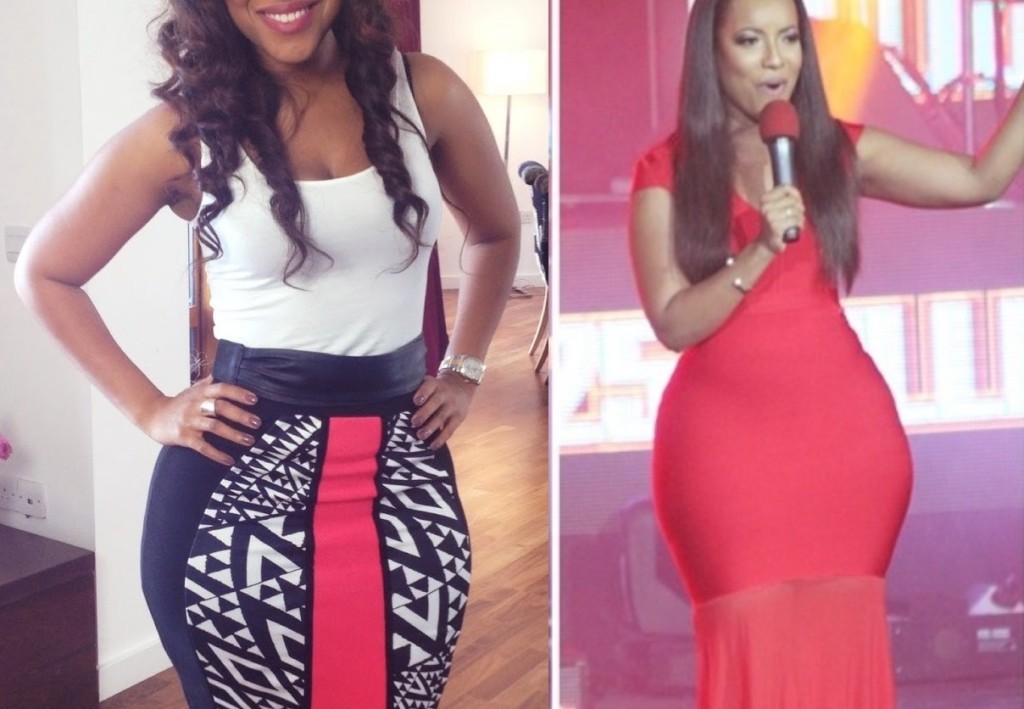 The TV personality, however, embarked on a weight loss journey which has trimmed her down; the hips will of course not be left out. We are yet to confirm her body measurements but, it's obvious that the entertainer is several inches taller than 5 feet.
Do you Know How to Pronounce her Name?
Joselyn Dumas once expressed that she hates when people pronounce her name wrongly and, that they always do that; calling her things like 'Justin', 'Jocelyn', 'Josephine, etc. Her name is actually pronounced this way – /ˌdʒɔːsəlɪn ˈdʊ–mɑːh/.