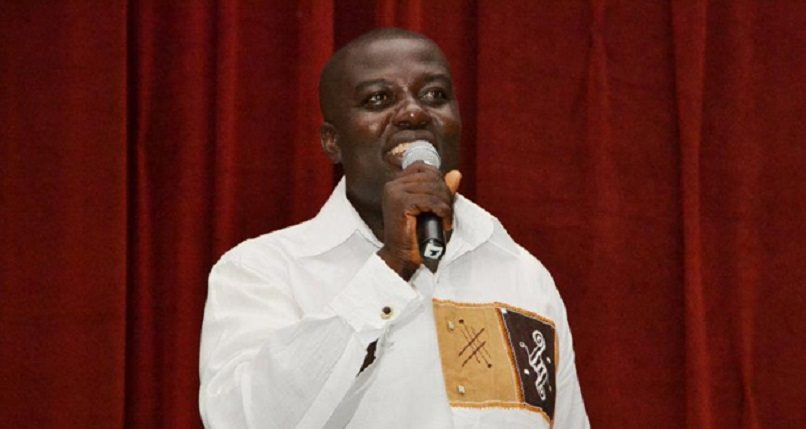 Details of the funeral rites of popular sports journalist and gospel singer, Christopher Opoku has been released by the deceased family.
According to the released information, the ace sports journalist will be buried on the 15th of July, 2017 in his hometown in Asante Akyem.
Ahead of the interment, a lying in state and funeral ceremony will be held in his honor at the Kwame Nkrumah University (KNUST) Swimming Pool Park.
Below is a copy of the Obituary poster containing more details of the funeral rites:
Christopher Opoku died on Wednesday, 10th May 2017. This was after he had battled with cancer for a period of four years.
Late Christopher underwent a surgery at the Konfo Anokye Teaching Hospital in September 2012 after being diagnosed with cancer of the rectum. The ace sports journalist had expressed despair over his predicament when he spoke to Goal.com on the issue back then; saying his whole world was shattered.
Exactly one year after he was operated on, Christopher Opoku posted a very long write-up in which he narrated his ordeal, while thanking God for saving his life. Following the testimony, Chris was back on air to his favorite business of commenting and reporting on sports events. He was also seen on various sports shows on Multi TV and GTV for a few months until later on when he announced that he had taken a sick leave.
Soon, a source close to his family posted photos of Chris with his family on Facebook, asking that he should be remembered in prayers. The pictures showed a very lean Christopher – in fact, a complete shadow of the well-known sports journo.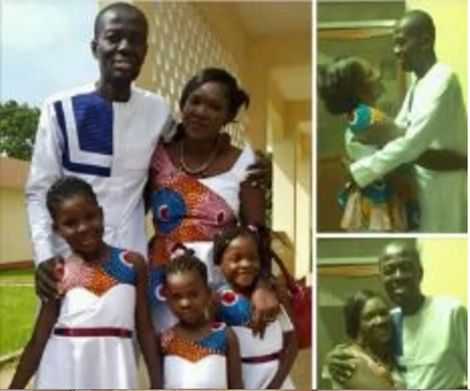 Although Mr. Opoku has been off the public scenes all these while, his presence was still being felt via his occasional social media updates. About two months ago, the sports commentator wrote a post on Facebook in which he decried the attitude of Ghanaians to the sick or those in need. And how they turn around to hold massive funerals on their demise. He said this while paying tribute to late former Ghana Football Association's member, Herbert Addo. Part of his post read:
"…It is customary for us Ghanaians to either give up on or ignore someone either ill or in dire straits, but the moment the person dies, that is when expensive funerals are planned with the aim of making a profit, and that is when all manner of tributes come pouring in.
"Do we have to wait for people to die before 'showing love' by spending heavily on funerals? Let us stop giving up on each other and let us celebrate each other whilst there is life. As Ghanaians, we need a serious rethink of how we see such things."
It is really heartbreaking to know that he last updated his Facebook page only five days ago when he commented on a news on the management of the Asante Kotoko FC. And, it is very unfortunate that Mr. Opoku didn't win the fight after all.
About Christopher Opoku
Christopher Opoku was born in Scotland in 1974. He possessed such a distinct British accent which gave him an edge in his 18 years sports presentation career. Opoku's work as a sports journalist could be traced back to the studio of LUV FM in Kumasi. He later proceeded to Metro TV where he became the poster boy for sports between 2009 and 2013 from where he moved to GTV and Accra-based Citi FM.
He also worked for GTV Sports+, Business & Financial Times, and Happy Sports. Chris served as the Managing Editor of Footy-Ghana.com as well as the Administrative Secretary of the Ghana League Clubs Association (GHALCA). Mr. Opoku also worked as a sports panelist on Multi TV.
His career saw him cover international tournaments such as the 2000 CAF Nations Cup and CAN 2008. He was named Best Football Commentator and Best Football Journalist (PLB) in 2008 and 2009.
Although Christopher Opoku is popularly known for his career in sports, he also had a secret but burning love for music; a trait that saw him become a member of KNUST Mass Choir and also earned him an album 'Oye Mame' launched in 2011. He was also a choirmaster in his church, Believers House of Worship International, Nungua in Accra.
He died at the age of 42, leaving his lovely wife and three daughters to mourn him. May his soul rest in perfect peace.